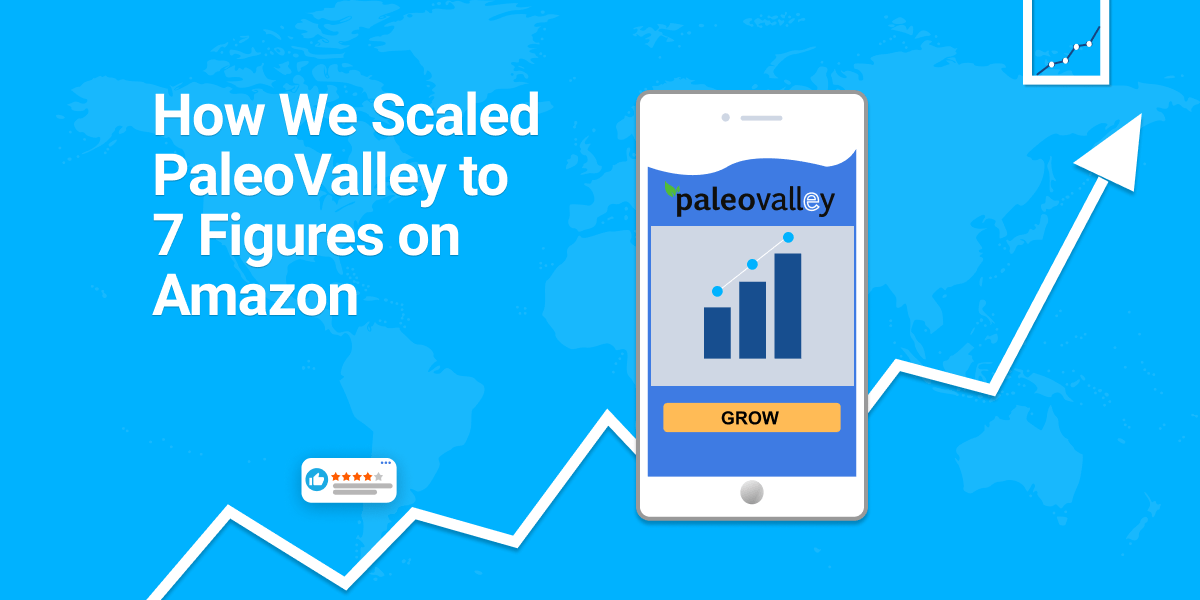 How Sunken Stone Scaled PaleoValley To 7 Figures On Amazon In 11 Months
Introduction
Healthy eating isn't exactly a brand new topic in the headlines. Nowadays, Americans are more adamant than ever about knowing what goes into their food.
We all know that eating diverse and nutrient-rich foods are the keys to a healthy diet. Although 75% of Americans are convinced they have a healthy diet, the evidence says otherwise, according to a report from NPR. (1)
The story of Paleovalley was born out of necessity. Autumn and Chas were a

newlywed couple living in San Diego. Since her teenage years, Autumn had long suffered from digestive issues and was unable to get a proper diagnosis from multiple experts. This led Autumn's husband Chas to decide he would tackle the issue himself hands-on.
Through his extensive research, Chas soon stumbled upon the Paleo diet.
After further digging, the couple then decided to take a leap of faith and try the new diet, which eliminated all refined and processed foods. After implementing the diet for 30 days, Autumns IBS had gone. This milestone led Autumn to halt her career as a personal trainer and enroll in school to obtain her master degree in holistic nutrition. (2)
At first, the couple's goal was to raise awareness on nutritional topics and personal health. However, they soon began to realize the key issue wasn't a lack of awareness, but rather a lack of truly healthy products on the market. (2)
The healthy food niche was already well saturated with large brands launching their own "healthy" product lines. Many of these brands have long been able to attract consumers through attractive green packaging and buzzwords such as "dairy-free" or "soy-free".
Behind the scenes, however, these heavily-processed foods are often robbed of their nutritional value. This also meant that these foods were free from any minerals or vitamins needed to sustain a healthy lifestyle.
Seeing a consumer need for foods that were not only healthy but nutrient-rich, Autumn and Chas decided to fill the void in the marketplace themselves.
Soon enough, the couple brought on Chas' brother Matt and their good friend Matthew to create Paleovalley, with the belief that "everything you eat and every added ingredient is an opportunity to either detract from your health or improve it" (2)
Background
Since its inception, Paleovalley's mission to bring nutrients back into the foods we eat resonated well with audiences online. Soon enough, awareness of the brand began to increase rapidly.
Their protein packed 100% Grass-Fed Beef Sticks were a hit with the Paleo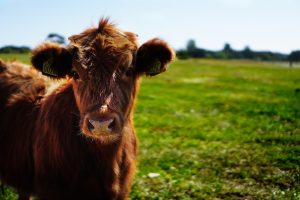 community. The buzz on social media soon lead to a surge of purchases on their own online store.
Although the company's products were flying off the shelves through their own e-commerce site, Autumn and Chas had the desire to reach an even larger audience around the world. One idea that had crossed their minds was selling their products on Amazon, the world's largest e-commerce marketplace.
In the beginning, the co-founding couple was under the impression that selling on Amazon was a time-intensive task in itself, requiring a large pool of resources. From product listings, fulfillment, and customer service, it all seemed like a larger than life task.
Additionally, with no prior knowledge, they would have to learn how to compete with the big brands already on Amazon with no help. At this time, the couple wasn't taking advantage of the value Amazon provides.
After talking to a friend, the couple was soon referred to Sunken Stone. Autumn and Chas were still interested in expanding their brand's presence on Amazon's massive 310 million-user marketplace.
The co-founders were all ears once they learned about Sunken Stone's turn-key Amazon management solution. From product launches to brand management, Sunken Stone was able to solve all of Paleovalley's Amazon woes.
The extensive experience of the team at Sunken Stone helped to ensure that Paleovalley's first Amazon listing was a true success. Sunken Stone was able to launch Paleovalley on Amazon with no time-commitment from the co-founders.
One initial concern for the couple about selling on Amazon was the costs associated with launching and managing a product. Sunken Stone's performance-based pricing model ensured that Paleovalley would only pay for the only thing that mattered – sales.
Both the team at Sunken Stone and Paleovalley understood the challenges facing them ahead. Brands such as Annie's and LARABAR were already big players in the healthy foods space and carried brand recognition on Amazon.
Healthy and nutrient-rich foods are not a small niche, thanks to increased awareness from people like Autumn and Chas. Each day, thousands of health-focused brands compete in the climb to the top of Amazon. The combination of Paleovalley's unique product and Sunken Stone's Amazon management experience ensured the brand's launch on Amazon was a true success.
Brand Needs
One factor that lead Chase and Autumn to partner with Sunken Stone was their lack of knowledge and human capital. Turning into an Amazon success story would require a stream of resources. Besides product management, brands need to deal with tax collection, resellers, review management, and more.
Partnering with the experienced team at Sunken Stone would Paleovalley to grow their Amazon presence on autopilot, with Sunken Stone handling each and every aspect of the brands Amazon presence.
As of January 2018, Amazon now showcases nearly 562 million products. (3). Being one of the most consumer-trusted brands, there is no "secret hack" or any "tricks" that will lead to sustainable success on Amazon.
Managing a brand on Amazon requires a deep understanding of all the factors that determine the success of a product on Amazon. Successfully ranking your product in Amazon's search results and ultimately driving sales is a dedicated effort.
Autumn and Chas knew that their time was best spent doing what they do best – making truly nutritious foods. The couple made it clear that they would not have the time to deal with issues and wanted a turnkey solution for managing their brand's presence on Amazon. Sunken Stone's full continuum of performance-based Amazon brand management was just what the couple was looking for.
The couple was glad to know that every possible aspect of selling on Amazon was being handled b Sunken Stone. Having Sunken Stone handle everything from listing optimization, customer questions, to compliance and reporting would allow the Paleovalley team to focus on expanding their search for additional products.
First Steps with Sunken Stone
Sunken Stone's goal was to ensure a successful product launch for PaleoValley right from the get-go. Sunken Stone's team of seasoned Amazon professionals discussed the short and long term plans for Paleovalley's launch on Amazon.
It was decided that Paleovalley's first Amazon listing would be for their 100% Grass Fed Beef Sticks, a Paleo-friendly and Non-GMO snack that's antioxidant rich.
Just as they have done with the 80+ other brands they partner with, Sunken Stone's team went through all the aspects of a successful Amazon listing. This first involves the creation of the content and media needed for a successful listing.
For Paleovalley, some of the initial steps to launch their 100% Grass Fed Beef Sticks on Amazon included:
1. The creation of a descriptive yet eye-catching optimized product title with keywords to highlight the products main features.
To draw high-intent users, the Sunken Stone team collaborated on a keyword optimized product title.
The title created clearly encompassed what the product is along with some of its value propositions. The product listing developed came to be:
Paleovalley: 100% Grass Fed Beef Sticks (10 Count) – Original Flavor – 100% Grass-Fed/Finished Beef – Paleo-Friendly – NON GMO – Gluten and Soy Free
2. Capturing high-quality and high-resolution product images
High-quality images are a key driver for conversions.
Product images should be clear and large enough so that consumers can zoom in and view a products details close-up.
In order to draw the eyes of potential customers, the Sunken Stone team professionally photographed the product with a crisp white background to highlight the product's packaging and other attributes.
This included taking detailed images of the product itself, its packaging, and its nutritional statements.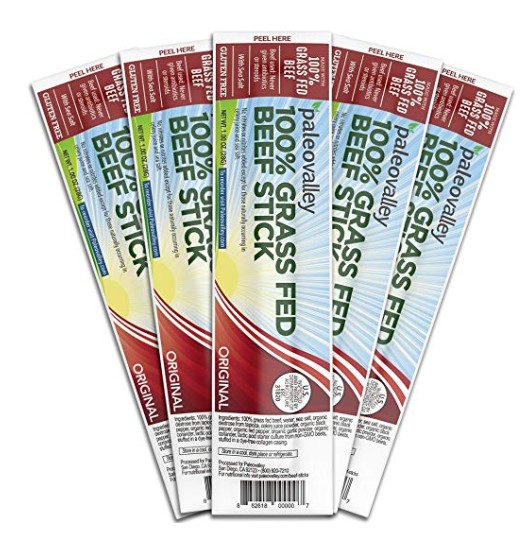 3. Creation of "Product Cut-Sheets"
The team at Sunken Stone then created engaging and easy-to-read product cut-sheets for use in the product listings "Image Gallery".
The product cut-sheets are designed to showcase key value propositions that a user may not take the time to read in a product listing description.
For instance, in the product cut-sheet below, notice the 6 key "check marked" points.
These key points listed were specifically chosen and targeted towards health-conscious consumers.
The image of the large cow-filled pasture embodies one of the Beef Sticks biggest value propositions – 100% Grass-fed beef.
Our team designs these product cut-sheets to be a fun and easy way to engage consumers, especially those on mobile devices.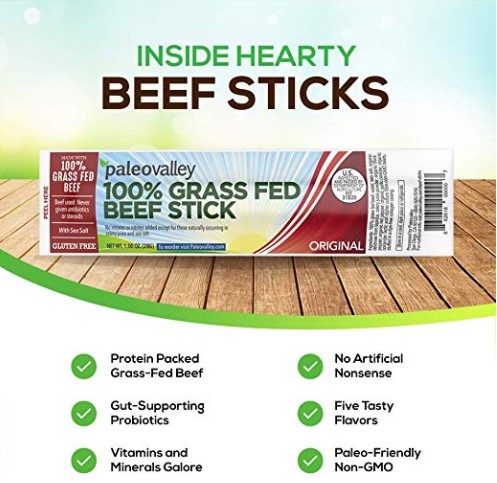 4. Creation of bulleted short descriptions that re-highlight key product features
The "About the Product" field, also referred to as the "Short Description" in an Amazon listing, is a great way to showcase some of the key selling points of your product.
It also gives brands the opportunity to elaborate more in-depth on those key points.
Shown in the example below, the Sunken Stone team was able to craft a bulleted list of 4 key product features.
This list was crafted after identifying the persona of the ideal customers most likely to convert on this listing – health-conscious individuals looking to eat food.
5. Creation of a full product description
The product description is where high-intent users navigate to learn more specifics about your product.
For Paleovalley, the team at Sunken Stone developed a complete and easy-to-read product description.
This included a full ingredients list, product comparison, and additional information to help combat any skepticism a potential customer may have.
The listing also contains custom imagery consistent with Paleovalley's branding.
6. Amazon Prime
In our connected world, customers are looking to get what they want right away. Amazon Prime allows members to get their products delivered in two days or less from the time of purchase.
The added convenience of Amazon Prime also allows for a 50% higher conversion rate when compared to products that are not listed on Amazon Prime.
Sunken Stone was able to ensure that the addition of Paleovalley to the Prime lineup was smooth and successful.
Customers are now able to enjoy their delicious Grass-Fed Beef Sticks in only a couple of days or less.
7. Amazon PPC
To ensure a jump-start to the Paleovalley success story, Sunken Stone's utilized its own internal Amazon PPC team.
The team was able to develop multiple Amazon PPC campaigns to drive traffic to the product page.
First, our internal PPC experts conducted extensive keyword research in order to find ideal targets for Paleovalley's advertising campaign.
The use of multiple keyword tools enabled our team to find a wide variety of potential well-performing keywords for use in Paleovalley's campaigns.
For the launch of the Beef Sticks, multiple campaigns were created to utilize all of the options and marketing levers available through Amazon PPC.
Thorough competitor analysis was also completed to lead the team to well-performing keywords.
In order to ensure the continued success of the advertising campaigns, the PPC team continuously optimized the ad campaigns to ensure maximum ROI.
This included modifying or changing the ad copy, descriptions and more to achieve maximum returns.
The Results
Having never sold products on Amazon before, Chas and Autumn weren't too sure as to what they should expect when working with Sunken Stone's team. Thanks to continued analytics-based optimizations by a team of Amazon experts, Chas and Autumn were impressed with the results.
Sunken Stone was able to successfully launch Paleovalley on Amazon in September of 2017. Below, we take a closer dive at the results and the growth that Paleovalley was able to experience.
Ordered Product Sales (Weekly)

Paleovalley's first Amazon listing went live on September of 2017. Through the next year, Sunken Stone was able to successfully increase the total weekly product sales by 966.1%.
This increase of 966.1% is largely attributed to the successful management of the brand's presence on Amazon by Sunken Stone. From the moment the sale is made to the minute a customer ate their delicious Paleovalley Beef Sticks, Sunken Stone's team was there to ensure complete customer satisfaction.
Sessions Weekly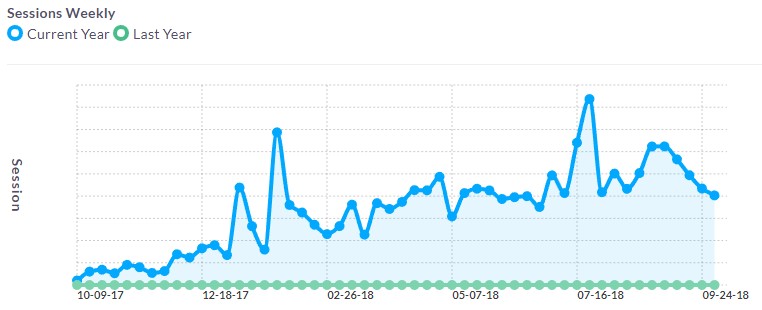 A "session" is when an Amazon-user visits your product page for a select period of time. Gaining traction on Amazon is ultimately about driving as many users to your product listing as possible. From October 2017 through August 2018, Sunken Stone's proven tactics were able to generate an increase in sessions by 899.1%.
Units Ordered Weekly

Success on Amazon isn't simply about posting a listing waiting for sales. In order to experience measurable growth and results, a product must also be able to scale.
From the period of October 2017 to January of 2018, Paleovalley was able to experience a growth of 448% in the number of units ordered weekly. The team at Sunken Stone was able to continue the momentum, by later increasing the number of units ordered weekly by another 309%, from January of 2018 to August of that year.
Sunken Stone's inventory management process also helped to ensure that Paleovalley's Amazon presence was able to meet shopper's rising demands.
Conversion Rate Monthly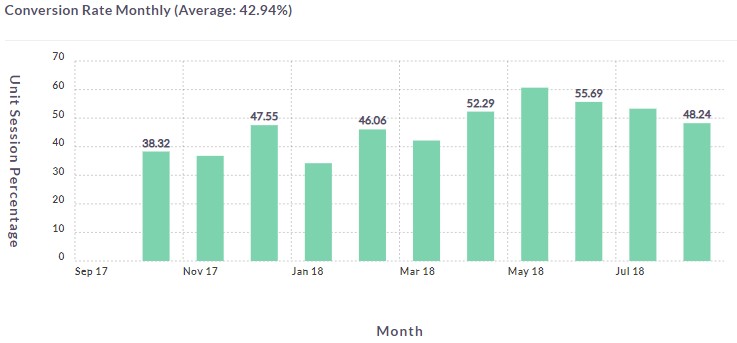 Conversions are a key metric when it comes to sales on Amazon. The average monthly conversion rate for Paleovalley's Beef Sticks was 42.95%.
What Happened Next?
With the continued success of the 100% Grass Fed Beef Sticks, Paleovalley has now begun collaborating with Sunken Stone on expanding their product offerings on the Amazon marketplace.
Their list of products on Amazon now includes a Grass Fed Organ Complex, an Apple Cider Vinegar Complex, and even Turkey Sticks,. These products are also now enjoying continued success on Amazon.
Partnering with a dedicated team of Amazon experts can drastically increase your brand's chances of success on Amazon. It takes a dedicated team of experienced Amazon professionals to ensure that your product brand to experience scalable growth on Amazon.
Having a partner such as Sunken Stone enables you to expand your brand's reach and presence to an international community of customers while reducing all of the headaches associated with selling on Amazon.
From product photography, questions, taxation, reporting, and returns, it can be hard for a brand to manage its own Amazon presence. In fact, most brands that try to sell on Amazon themselves find that managing their brand on Amazon is a full-time job in itself. Partnering with Sunken Stone enables you to focus on what you do best: grow your brand.
Allowing Sunken Stone to manage Paleovalley's Amazon presence has allowed both Autumn and Chas, the founders of Paleovaley, to venture out and continue their mission of starting other businesses and brands geared towards increasing the awareness on the food we eat.
We understand that deciding to sell your brand's products on Amazon is a big decision. Sunken Stone has all the resources you need to be able to increase your brand's presence on Amazon in a turnkey fashion, all while allowing you to focus on what you do best.
To learn more about how a performance-based partnership with Sunken Stone can help accelerate your brand on Amazon, or to schedule your free Amazon Strategy Consultation.
Do You Feel Like Your Amazon Business Is In A Rut?
You're not alone. Many businesses find it difficult to scale on Amazon. That's where we come in. We are a top-tier, turnkey, performance-based Amazon marketing agency that can help you take your business to the next level.
We have a proven 4-pillar process that helps businesses achieve higher sales, AOVs, ROIs, and other 3-letter acronyms. Let us show you how we can help you achieve the same success. Click here to schedule a call with a strategist.
Request A Free Proposal
Are you tired of losing sales to your competition on Amazon? It's frustrating for otherwise successful brands to underperform on the leading eCommerce platform.
Sunken Stone will help you find a solution to increase your profits on Amazon. Click "Request My Proposal" below to receive a customized roadmap to beat your competition and uncover new areas of opportunity for increasing sales.
---
Sources:
https://www.npr.org/sections/thesalt/2016/08/03/487640479/75-percent-of-americans-say-they-eat-healthy-despite-evidence-to-the-contrary
https://paleovalley.com/about
https://www.scrapehero.com/many-products-amazon-sell-january-2018/
---