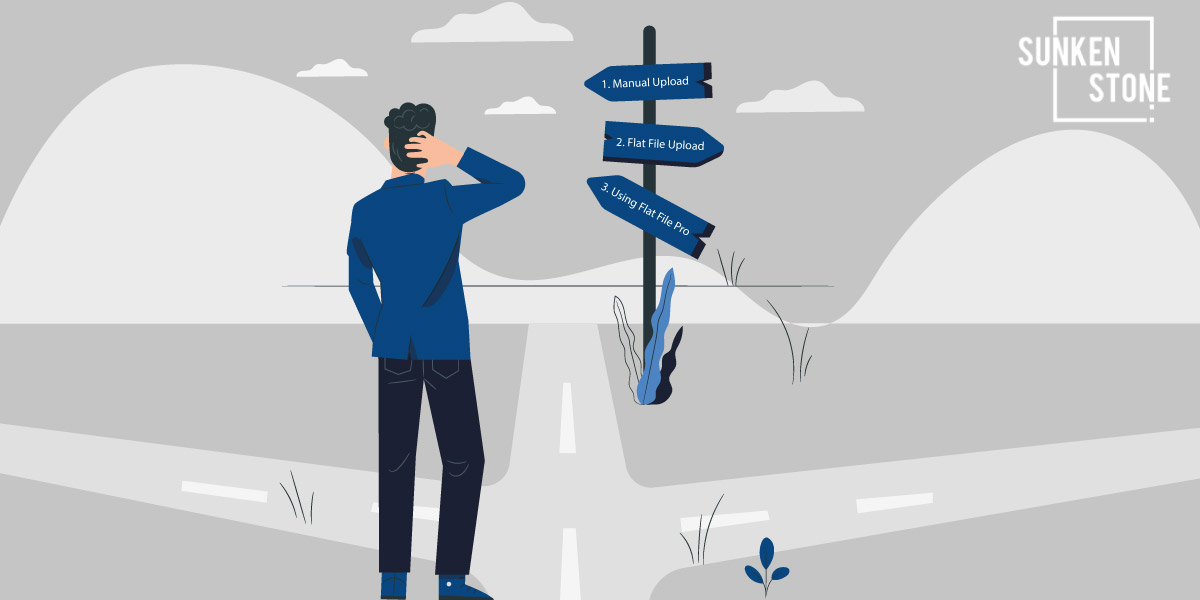 3 Sure Fire Ways To Change Amazon Listing Titles
If you're like any of the top brands that we work with, you're tired of spending hours of your team's time updating Amazon listings to increase sales.
As a brand on Amazon, your marketing team is constantly doing manual work, such as learning how to change Amazon listing titles.
Wouldn't it be great if there was an easier way to manage your Amazon listings and change Amazon listing titles without all the hassle?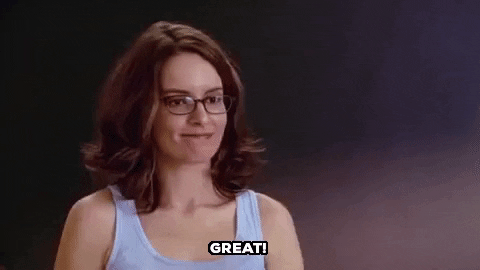 Well, creating and editing product listings is typically a very time-consuming process. Still, luckily there are some great tools and services which help improve the process.
In this article, we will discuss how to change Amazon listing titles. You can adjust your listing titles manually, update listings by uploading an inventory file or save time with Amazon listing software Flat File Pro.
We're going to discuss all three methods in detail so that you know what's best for your business. Here's what we'll cover.
When you change Amazon listing titles on Seller Central, there's a lot that can go wrong. The manual process of adding products is outdated, and flat files are too error-prone to save time on the listing process.
Instead, change Amazon listing titles quickly using our top suggested listing software for Amazon, without dealing with error codes.
Fortunately, there are several lesser-known ways to change Amazon listing titles without the hassle of working in Amazon Seller Central.
Not only does listing software for Amazon reduce the time it takes to make title changes, but it also provides additional benefits. Be sure to keep reading to the end to find out more!
>> SECURE & PROTECT AMAZON SELLER DATA: Protect Product Listings Against Data Loss, Fraudsters, And Human Error With Flat File Pro
3 Ways To Change Amazon Listing Titles
There are many reasons why an Amazon Seller might want to change Amazon listing titles.
Maybe you're updating the name of your product, or perhaps you want to highlight a new key selling feature.
And it's these times your Amazon product listing should also reflect your company's new title, so it's an important task.
However, you'll soon see that updating Amazon product titles isn't always straightforward.
There are several things, like flat file title errors or product delistings which can trip you up if you're not careful.
We've put together this helpful guide on the three best ways to change your product listing title on Amazon.
By the end, you'll know how to change Amazon listing titles using Flat File Pro and learn how to avoid any costly mistakes.
So let's get started—here are the three top ways to change Amazon listing titles.
Option One: How To Change Amazon Listing Titles Manually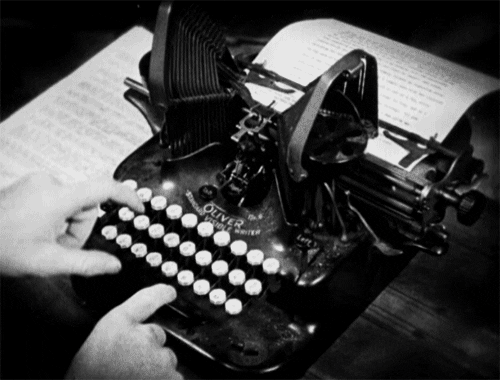 There are three ways to update your product titles.
First, you can use Amazon Seller Central to change Amazon listing titles.
Second, you can use a flat file and update your whole inventory catalog at once.
Finally, there's an option to change Amazon listing titles using listing software Flat File Pro.
We're going to cover them all—so get the popcorn ready and strap in because we're going to show you the best ways to update product listings.
Manually Updating Titles
The first way is to do it manually. This process is more time-consuming, but you can check your listings one by one for correctness.
To update your titles manually, follow these steps:
Go to

Seller Central home page

and select Inventory > Manage Inventory.
Search for the ASINs with titles you want to change.
Click Edit next to the title that you want to change.
Update the information in the Title field and click Save and finish.
As we mentioned earlier, these edits can take over 24 hours to go live, and often Amazon will not accept your change. If Amazon denies the update, you'll have no choice but to contact seller support to open a support ticket.
Unfortunately, changing listing titles manually is quite tedious, and it takes a lot of time to get things done.
But don't worry, there are two other ways to update Amazon listing titles. Let's cover how to change Amazon listing titles using a flat file and why the easiest way to update listings is with Flat File Pro.
Option Two: How To Change Amazon Listing Titles Using A Flat File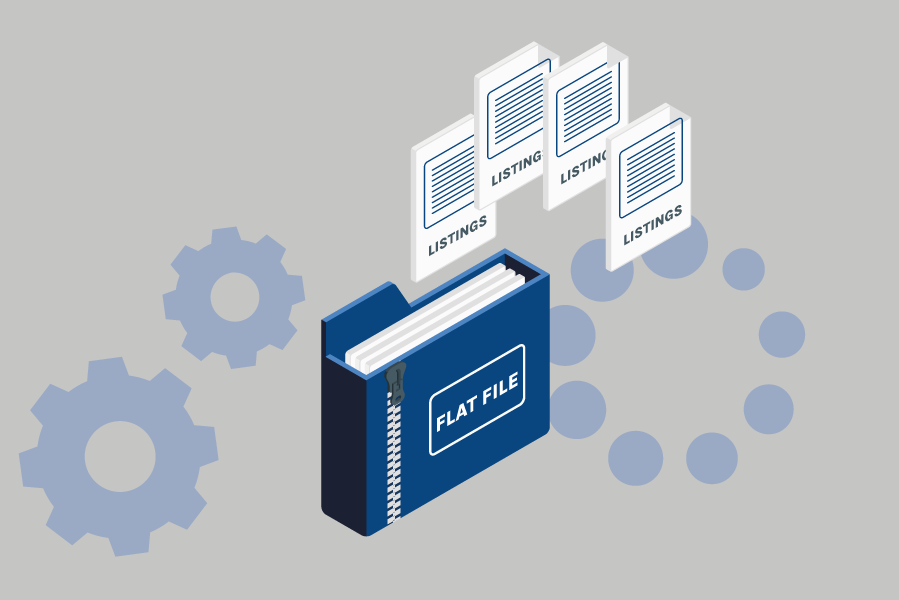 One option for updating attributes for multiple ASINs in bulk is to use a flat file. What are flat files? Also known as inventory files, flat files for Amazon are spreadsheets. Each row represents a single piece of information about your product listings.
You can edit each row of the inventory flat file as needed and upload the file back on Amazon. Amazon will automatically apply all the changes to every product when you submit the file.
It's faster to edit listings in bulk using a flat file than manually changing titles. Yet, it's the most complicated way to bulk modify your product listings on Amazon.
Fortunately, you can download a flat file template directly from Amazon and use it to change Amazon listing titles.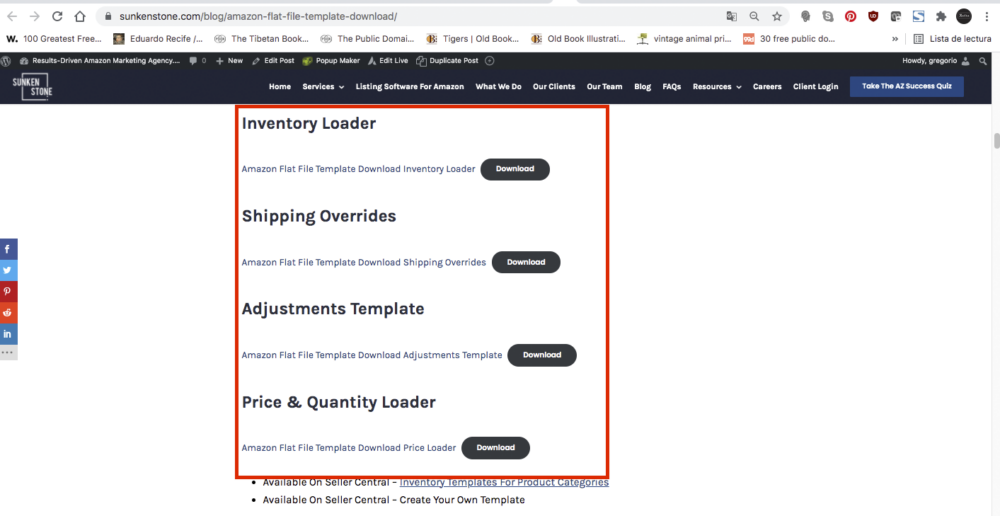 To do so, visit the manage your inventory page. For additional details, go to Create and manage listings page.
Follow these steps to make bulk changes:
Under Listing Quality Dashboard on Seller Central, click Edit in bulk in the top right corner of the page.
Click on Generate Report to generate the report of your ASINs with missing relevant attributes.
Enter the correct attribute value against each ASIN of the report and save the file.
To upload the file, click on Upload File.
After the file is uploaded, you can check the status of your upload in Review Upload Status.
The Review Upload Status displays the date, time, batch ID, status, and link to the processing report of your most recent completed uploads.
If your file upload process is not complete, the Upload status column shows the status as In progress.
You can click the Refresh tab to refresh the page and see the latest status. After your file is processed, the Upload status column shows updated information and the Actions available.
If any product is not activated due to an error, click the View processing report link to download the associated processing report.
Use this report to diagnose and correct errors in the file you uploaded. If you encounter an error, you'll need to create a support ticket with Amazon.
When you are ready to upload the file that corrects any errors, click the Return to upload page link and re-upload your file.
As you can tell, uploading inventory via flat files isn't always so simple. Fortunately, business owners looking to improve the Amazon listing process can opt for Flat File Pro instead.
Here's how easy it is to change an Amazon listing title using Flat File Pro.
Option Three: How To Change Amazon Listing Titles Using Flat File Pro

Flat File Pro is a bulk Amazon listing editor and a product backup and restoration tool protecting your valuable listings.
It is an essential tool for anyone who manages their own Amazon business or those looking to protect their business against data loss.
With Flat File Pro, you can easily edit your listing information. Titles, descriptions, and even videos are now simple to change without the hassle of figuring out Amazon's complicated listing process.
But how simple is it to change product titles using Flat File Pro? If you can use a computer, then you'll have no troubles editing Amazon listing titles in three easy steps:
Click The "Edit" Button On The Listing You Want To Update
Write Your Best-Selling Product Title
Click "Publish."
Next, we handle the rest by updating your listing through Flat File Pro's official connection to your Amazon Seller Account.
Plus, we track every listing change so that you can A/B test, run promotions, and revert to previous listing versions with the click of a button.
As you can see, Flat File Pro is the easiest way to edit Amazon product listing titles.
Everyone considers adding and editing product listings on Amazon a bit too complicated than it needs to be. Sure, adjusting product titles has its benefits.
It's terrific that you can add relevant keywords to titles which are great for improving product listing results in search engines.
But really, it's time-consuming, costly, and challenging to manage when you're not editing listings the right way. That's where Flat File Pro makes your life a hundred times easier.
Why Should Sellers Use Flat File Pro To Change Amazon Listing Titles?
There are several benefits to using Flat File Pro to change Amazon listing titles. Here are just some of them:
To Save Time & Money While Editing A Product Listing
The most significant benefit of using Flat File Pro is that you don't have to spend hours figuring out how to change Amazon listing titles manually.
Instead, you can use Flat File Pro to do all the work.
To Protect Your Business Against Data Loss
If you lose your listing information, you could lose thousands of dollars.
You'd have to start over from scratch if you lost your Amazon seller account credentials.
Flat File Pro prevents this by backing up your listing data. Suppose you make an incorrect change to your product listings, or someone gains access to your Amazon Seller Central account. In that case, you can quickly revert listings to a previous draft.
To Easily Edit Multiple Product Listings At Once – Adding A New Keyword, Images, & More
If you're working with multiple products, you can quickly edit each one individually. This means that you can focus more on what matters most – growing your business.
Add an essential keyword to your titles,
Although you can use flat files to edit multiple listings, Flat File Pro simplifies the process.
There aren't Amazon errors to deal with since our program prevents incorrect data entry, making it impossible to change Amazon listing titles. You can even update images, videos, and descriptions using Flat File Pro.
Therefore, if you've ever been unable to change an Amazon listing or you are tired of title error codes while rebranding your products, Flat File Pro is the best way to change and enhance your product listings.
To Track Every Single Listing Change That Affects Your Seller Data
You can also keep track of every listing change made using Flat File Pro. This allows you to revert to any version of your listing at any time.
You'll never have to worry about losing any data again.
To Earn More Item Sales With Better Product Title Tags & Listing Title Content
By making changes to your product titles, you can get better sales. Flat File Pro makes it easy to edit your product titles so you can increase sales.
Within minutes, you can add new terms to your listing titles, influencing product searches and providing correct product details to customers.
You'll never worry about meeting product title requirements because our listing software for Amazon makes it easy to turn poor quality listings into great ones.
To Keep Up With The Latest Changes To Amazon Listing Rules
Amazon constantly changes its rules. They often require new requirements for product titles. It's a hassle to update a product description or title using a flat file because much can go wrong.
Fortunately, by deciding to use Flat File Pro, updating your listings to meet changing requirements and Amazon SEO changes is simple. And being among the first brands to update your content will lead to more conversions and a higher score in the A9/A10 search algorithm.
To Provide Product Details That Drive Customer Conversions & Attract Search Engines
When you add keywords to your titles, you attract search engines like Google and Bing. These search engines then rank your product higher in search results.
Using Flat File Pro to change an item you have on Amazon is easy. You can add new product variations to help prospects make buying decisions. Accurate data also improves your conversion rate.
To Improve Your SEO Ranking By Optimizing Your Product Titles
Sellers who optimize their product titles see increased traffic from organic searches.
The more relevant your product title is, the easier it is for search engines to find your products.
Flat File Pro helps you create accurate product titles that improve your SEO ranking.
To Create An Accurate Product Description And Title That Improves Amazon SEO & Conversion Rates
Your product title is one of the essential parts of your listing. If you don't have a clear title, people won't know what they're looking for when searching for your product.
This means fewer clicks, less competition, and more conversions.
With Flat File Pro, you can easily add keywords to your product titles. This helps you get more clicks and increases your conversion rates.
You'll notice everything from better Amazon SEO scores to an easier time providing customer service. Our listing software improves the process of updating and enhancing listing content.
In Conclusion – Improve Product Searches & Influence The Ranking Algorithm By Updating Titles Using Flat File Pro
If you've been struggling while you change Amazon listing titles, consider using Flat File Pro. We offer a 60-day free trial, so you can try out our product before you buy.
We understand that you might be skeptical at first, but once you start using Flat File Pro, you'll realize how powerful it is.
Our software provides all the tools you need to quickly and accurately update your product titles.
It helps you quickly add keywords, descriptions, images, videos, and other information to your listing.
You can even follow Amazon image best practices and other standards easier, which generates more leads and increases sales.
So if you're ready to take advantage of the power of Flat File Pro, click the image below to sign up for a free trial.
What Happens If You Lose All Of Your Amazon Product Data?
Flat File Pro protects your Amazon business against data loss from human error, fraudsters, and other digital threats.
You can use this Amazon listing software to backup & restore your listing data and never worry about losing it again. Click the image below and sign up for your free trial of Flat File Pro!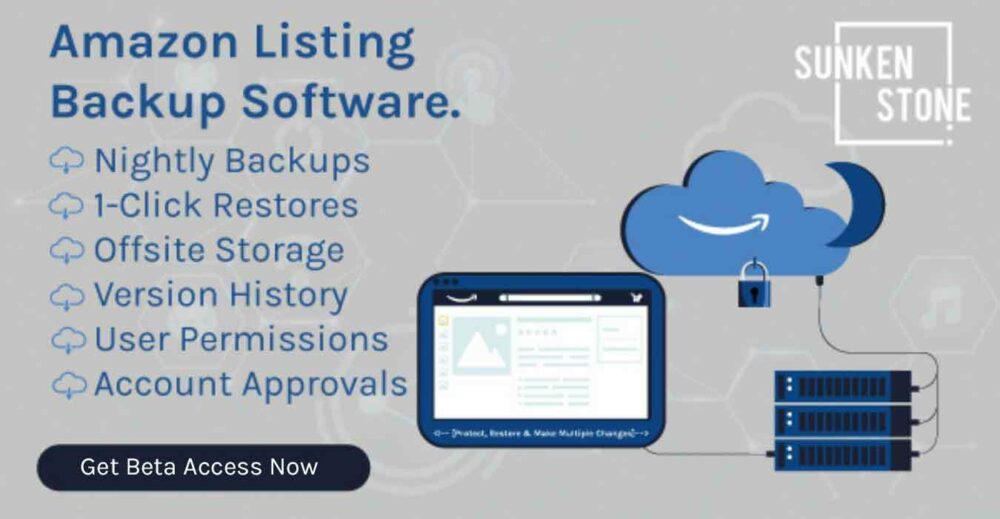 ---
Frequently Asked Questions
How do I fix my Amazon listing title?
There's a lot that can go wrong when you attempt to change Amazon listing titles. If you receive errors about your titles, consider using Flat File Pro. Our software has helped thousands of sellers successfully update their listing titles.
Why is my Amazon title not changing?
Sometimes Amazon Sellers notice that their titles do not update within Amazon Seller Central or their listing pages. Sometimes, it's due to not following a character limit. If you've recently tried to change Amazon listing titles, wait a few hours for the change to go through. If there's no change, contact central seller support if it has been over 24 hours.
How do I edit my listing on Amazon?
To edit your listing in Amazon Seller Central:
1) Login to Seller Central by clicking here.
2) Click "My Products" in the left navigation bar.
3) Select the product you wish to edit.
4) Click the pencil icon next to the listing title.
5) Make any changes you'd like to see.
6) Click Save Changes.
7) Wait until Amazon approves the changes.
There are some differences when listing books and products in real estate-related categories. Still, overall the process is similar, regardless of your product selection.
How do I change my brand name on Amazon listing?
Changing your brand name on Amazon requires you to log in to Seller Central and select My Brands. Then, follow these steps:
1) Click "Edit Brand Name."
2) Enter the new brand name into the text field provided.
3) Click Save Changes. Your brand name will now appear on the front page of your listing.
You must have ownership of the brand by being in the Brand Registry Program before making this change.