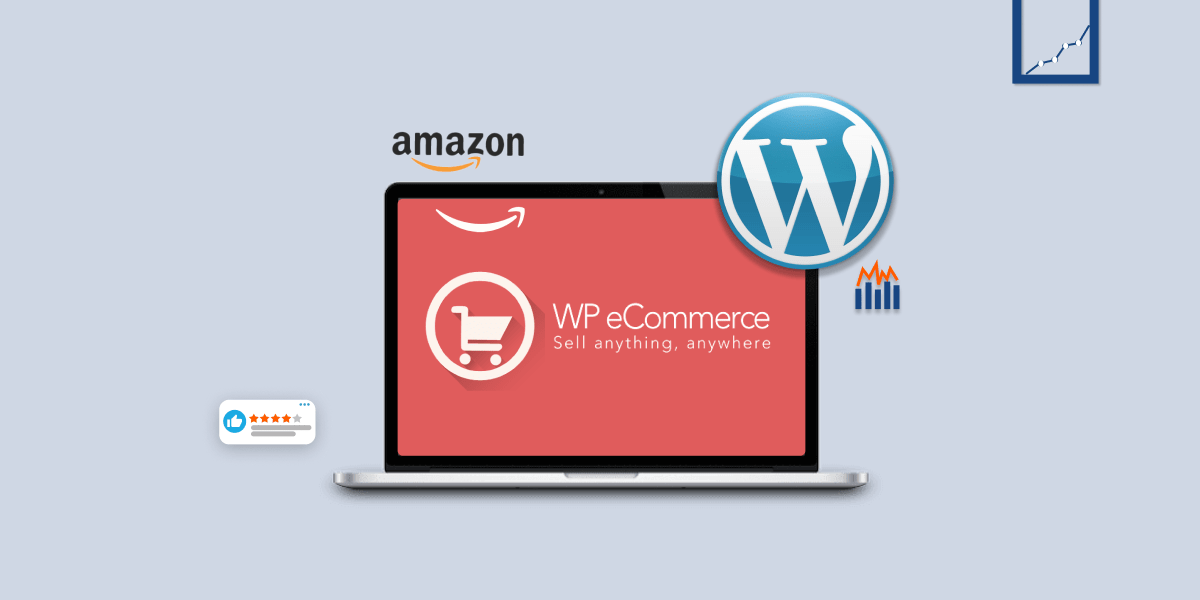 Your Complete Guide To Setting Up The WP Ecommerce Shipping Plug-In
The way you decide to ship your product can determine your customer's opinion of your brand. Customers want a high-quality shipping experience, from the delivery confirmation to track. And from the price of Shipping to how fast they receive the product.
>> REQUEST A FREE PROPOSAL: Take 30 seconds to request a proposal and receive a customized roadmap to skyrocket your sales, beat your competition & make your brand thrive on Amazon.
WP eCommerce Shipping offers multiple features, such as their built-in shipping methods that help to give your customers plenty of options to choose from when purchasing your product. This service provides your customers accurate shipping rates. It allows them to pick the best choice for their price point and required delivery speed.
You can even integrate special promotions into your shipping strategy, such as allowing free delivery over a specific price point. If you're ready to set up WP eCommerce shipping plug-in, continue reading to learn the best strategy for your brand.
How Do I Get WP eCommerce Shipping?
Before setting up your WP eCommerce account, you'll need first to download the necessary tools to use it. Make sure to download the WP E-commerce shipping plugin for your WordPress site. You can find the WP E-commerce shipping plugin by searching through the plugin store.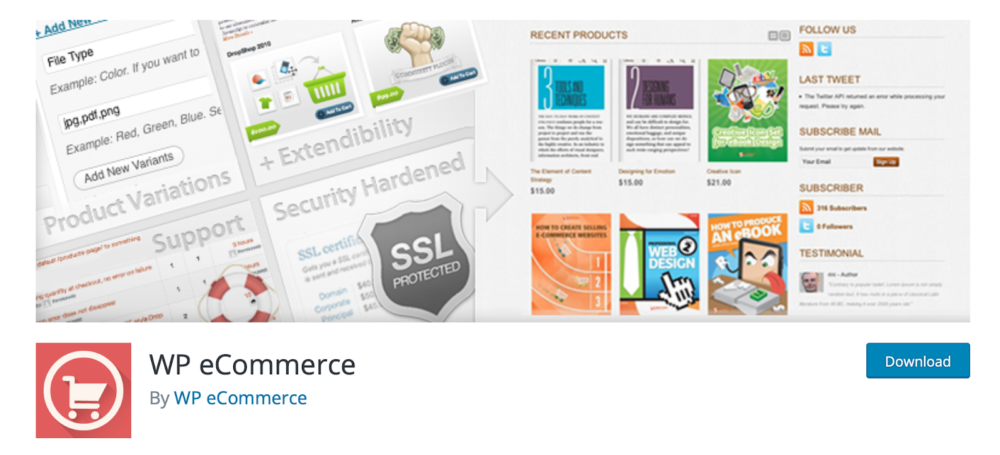 Once you find the proper plugin, download it to your WordPress page. Once it's completed downloading, it will show up next to the rest of your downloaded plugins. Make sure to click the Activate button located next to the plugin. It will start working on your WordPress website.
The Top Settings You Can Change in WP Ecommerce
Once you've downloaded the wp e-commerce shipping plugin, it's time to pick your store's settings. What you want to offer and the price can determine if customers will purchase your products.
To get into your store's shipping settings, head to the settings part of your WordPress dashboard. Click on the store tab, and click Shipping. Once loaded, you'll see multiple tabs available, with each offering various settings you can choose to edit.
In the main "shipping" section, you'll have several settings to choose from. Here's a breakdown of what each of the labels means:

• Use Shipping: This label should only be used if you have a physical object to sell. If you're selling a digital download, you do not need to click this box.
• Shipping Origin City: This is the city that you'll ship your products from. Either use your physical storefront address or the address of the location you'll be shipping your products.
• Shipping Origin Zipcode/Postcode: This is a continuation of the last question. Fill in the city and zip code of where you plan to ship the product from.
• Shipwire: Enable this option if you plan to use the eCommerce fulfillment warehouse known as Shipwire.
• Free Shipping: Choose this option if you want to give your customers free shipping.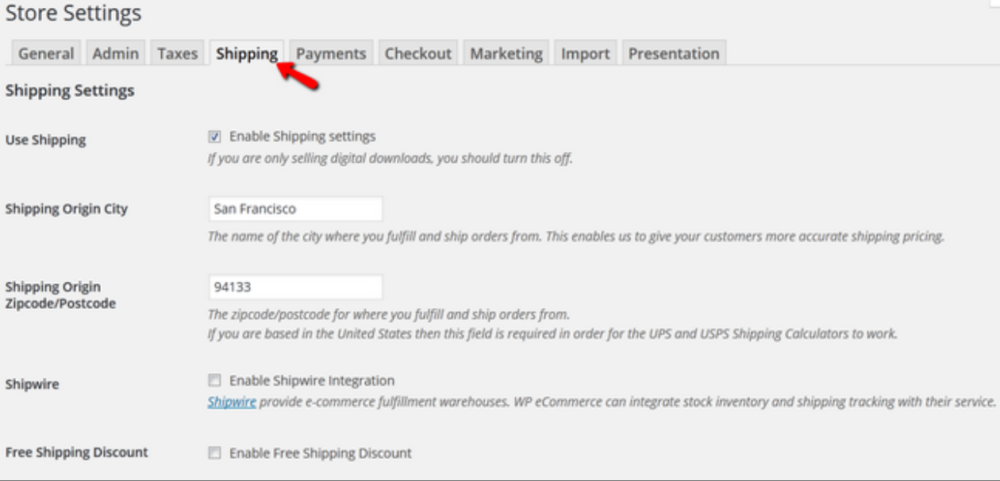 Setting Up Your WP Ecommerce Shipping Calculator
After WP eCommerce shipping settings, you'll need to choose the WP Ecommerce shipping calculator option.
There are essentially two types of calculators that can be used, Internal Calculators and External calculators options. Each has its pros and cons.
Internal Calculators
The internal wp eCommerce shipping calculator contains settings you can choose manually. This could be based on different settings, such as the weight of the products, the region you're shipping to, or the overall product price.
Within each setting, you have the option of adding various price ranges or choosing a set price for your shipping. This is a good option if you want to have complete control of the pricing.
External Calculators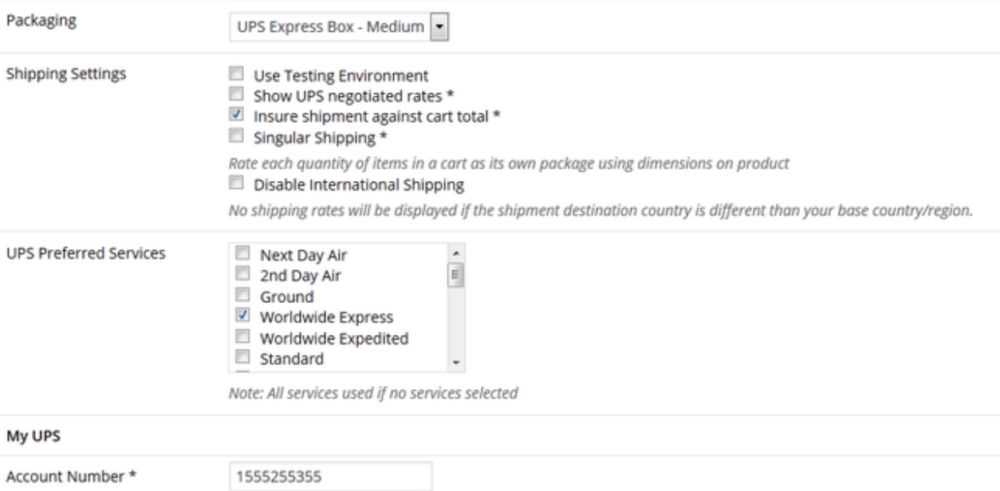 If you don't want to set up your shipping costs manually, you can instead choose to use an external calculator system. This is typically featured through services like wp eCommerce FedEx or UPS.
Within each service, you'll be able to pick your preferred packaging, speed of delivery options, and insurance options you want to be available for your customers. You will need to create your own business account to use the wp e-commerce FedEx or UPS settings, as it asks for an account number or an API key when you're setting this option up.
Regardless of the option you choose, you'll need to make sure to save the changes you have made by clicking the "Save Changes" button at the bottom of the page. Once set, your shipping options will be made available to your customers. Plus, you have the ability to come back to these settings at any time to make changes or updates.
Manage Your Business with WP Ecommerce Shipping
Having a well-functioning shipping service for your products and services is the key to making more profit in your business. However, managing these systems while running your full-time business can become a ton of extra work.
If you feel like you're overwhelmed by managing your brand, turn to your trusted partners at Sunken Stone, a top-tier, results-driven Amazon marketing Agency for growing eCommerce brands, to guarantee you're always set up for business success. We'll help manage your entire brand image, from setting up your store to ensuring you have the proper shipping method on your website.
---
Request A Free Proposal
Are you tired of losing sales to your competition on Amazon? It's frustrating for otherwise successful brands to underperform on the leading eCommerce platform.
Sunken Stone will help you find a solution to increase your profits on Amazon. Click "Request My Proposal" below to receive a customized roadmap to beat your competition and uncover new areas of opportunity for increasing sales.
Frequently Asked Questions
Why Would I Use the WP Ecommerce Shipping Plugin?
The WP Ecommerce shipping plugin is a free downloadable plugin that allows you to host an online store, take payments, and ship products instead of manually shipping each item yourself. By downloading the WordPress eCommerce shipping plugin, you'll be able to turn your regular website into a fully functioning eCommerce store.
What Are The Features of The WP eCommerce Plugin?
The plugin was designed to do more than help you set up your Shipping. With the WP eCommerce plugin, you're able to monitor sales and reporting, configure your taxes, offer stellar customer support, and add products to your catalog.
What Are The Alternatives To WP eCommerce Shipping?
If you're looking for an alternative to the WP eCommerce shipping plugin, you can consider other platforms like Shopify or WooCommerce, which are also available through the plugin search bar.
While these platforms function in similar ways to the WP eCommerce Shipping plugin, they don't offer many free features. You'll need to pay anywhere from $20 to $300 a month to manage your store with these alternative eCommerce shipping plugins.
Is An Ecommerce Store Necessary For My Products?
If you sell any type of service or product, it's necessary to have a web presence and eCommerce store. Your customers are online and looking to buy services and products similar to what you're offering.
If you're not set up online, you could be missing a large audience of potential customers and extra revenue. Plus, at such a low investment cost to get started, it's a no-brainer to create an online presence and eCommerce store.
Can I Add WP Ecommerce Shipping Plugin To Any WordPress Theme?
Yes! The WP eCommerce Shipping Plugin will work with any theme. However, depending on the code and set-up of your layout, it might not look good with every theme on the market. Ensure the theme you choose is created to be compatible and be able to install an eCommerce shipping plugin so that it's simple and accessible for your customers.