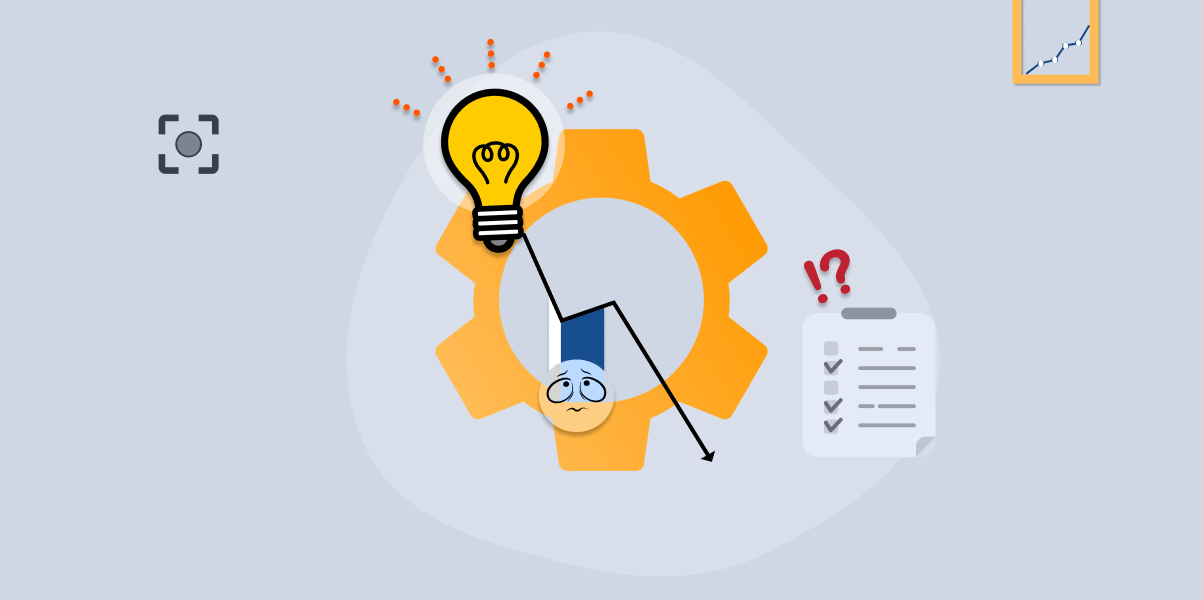 Why Understanding Your Customer Pain Points Is Vital To Your Business
When we spoke to Max from Brex, he attributed the success of the company to its understanding of its customers' pain points. Using Brex as an example, we will delve deeper into customer pain points and how your business can address them successfully.
What Are Customer Pain Points?
Pain points are problems that customers experience when using businesses and services similar to yours. They may even be pain points that they experience when dealing with your business.
By understanding customer pain points for your business, you can fix any issues that may prevent clients from continuing to use your services or use your services again. By understanding customer pain points when dealing with other businesses, you can create a unique product or service that will give you a leg up on competitors.
Customer pain points can be categorized in four ways:
Financial Pain Points – customers are unhappy with how much they are spending on their current "solution"
Productivity Pain Points – customer's current solution takes too much time
Process Pain Points – the process is too complicated for customers
Support Pain Points – customers are not receiving enough support at vital stages of the customer journey
By thinking about customer pain points in all of these four categories, you can optimize the customer experience and offer a product or service that they love.
When Brex was reviewing their financial services, they realized that nobody was offering financial services specifically for e-commerce businesses. Instead, eCommerce businesses were being shoehorned into financial services made for traditional businesses.
eCommerce businesses have vastly different needs and were paying for services they didn't need while not receiving enough financial support in certain areas.
Brex identified the following main pain points for e-commerce businesses when accessing financial services:
Fees for international wire transfers and fees for large numbers of transactions – e-commerce businesses often have international suppliers, so international transaction fees will eat into the profit margin considerably.
There was no one-stop-shop for corporate accounts – companies had bank accounts with one company and corporate cards with credit card providers like Amex. This was a process pain point and just made the process unnecessarily complicated.
Amazon only pays sellers every two weeks, which can delay an eCommerce business's growth.
>> REQUEST A FREE PROPOSAL: Take 30 seconds to request a proposal and receive a customized roadmap to skyrocket your sales, beat your competition & make your brand thrive on Amazon.
How to Use Customer Pain Points to Inform Product or Service Offerings
Now that you have identified your customer pain points, it is time to find a solution that will be a USP for your business. Identify the whys and whats of the pain points. Ie. Why is it a pain point, and what causes it to be a customer pain point? For example:
Brex Customer Pain Point: Amazon only pays sellers every two weeks.
Why is it a pain point? Because it delays the Amazon seller from using their profits instantly to grow their business.
What causes it to be a customer pain point? The delay or, more specifically, that any delay is inconvenient.
This will really help you to zone in on exactly what the issue is and how your business can solve it. If Brex shortened the delay to a week, they would still offer a superior service to competitors.
However, by removing the delay altogether, it becomes a no-brainer for their potential customers. Why would you wait two weeks to access your profits if a company was offering instant payout for no extra cost?
How to Ensure Your Services or Product Is Unique
No matter what you do in the world, there will always be someone copying you. Just remember, people who are copying you will always remain one step behind you at all times. When you identify customer pain points and build your business around that, it is easier for you to address your customer needs.
Other corporate financial service providers are unable to pivot quickly enough to really rival Brex because their whole business structure is set up to support traditional businesses.
It would take them months to provide a service for eCommerce businesses that came close to that of Brex, and by then, Brex will have had time to improve their services or create new services for their customers.
Brex built their product USPs around their customer pain points.
Pain Point 1: Fees for international wire transfers or payments
Solution: Brex does not charge any fees for transfers or payments at all. Their customers can make unlimited international or domestic transfers without incurring fees.
Pain Point 2: eCommerce businesses needing to open their account with one bank and their corporate card elsewhere
Solution: Brex gives all of their account holders a corporate card. This card is managed in the account services dashboard, so e-commerce businesses can handle their financials all in one place.
Pain Point 3: Amazon sellers only collect profits every two weeks.
Solution: Brex allows e-commerce businesses to connect their Amazon, Stripe, Shopify, and Paypal accounts into their Brex account and receive an instant payout of their profits. Businesses can access their money the instant they have made the sale so they can reinvest into inventory, advertising, or whatever else they may need to grow their business. The instant payout service is available 24 hours a day, seven days a week, to fit in with the all hours e-commerce business model.
Brex has many other features that allow it to stand out from competitors:
Cash-back on common business growth purchases made on the corporate card
All of their financial tools are controlled in one dashboard for an easy user experience
Online account services that you can access anytime, rather than having to go to a physical location to open or manage your account
Travel booking service built into the dashboard
Instant approval
However, the USPs that address key customer pain points are their champion USPs. They are the USPs that are so far above what any competitors offer and solve key customer problems that they make the service a no-brainer for e-commerce businesses.
---
Exclusive Offer for the Sunken Stone Community
Anyone who signs up to Brex through Sunken Stone will receive a signup bonus of 75,000 points which has a cash value of $750. Brex points can be redeemed as money in your corporate account or used towards travel.
Members of the Sunken Stone Community will also have the 1.5% instant payout fee waived for the first $50,000 of instant payouts. This is another $750 of value!
Click here to take advantage of this amazing deal!
Request A Free Proposal
Are you tired of losing sales to your competition on Amazon? It's frustrating for otherwise successful brands to underperform on the leading eCommerce platform.
Sunken Stone will help you find a solution to increase your profits on Amazon. Click "Request My Proposal" below to receive a customized roadmap to beat your competition and uncover new areas of opportunity for increasing sales.
---