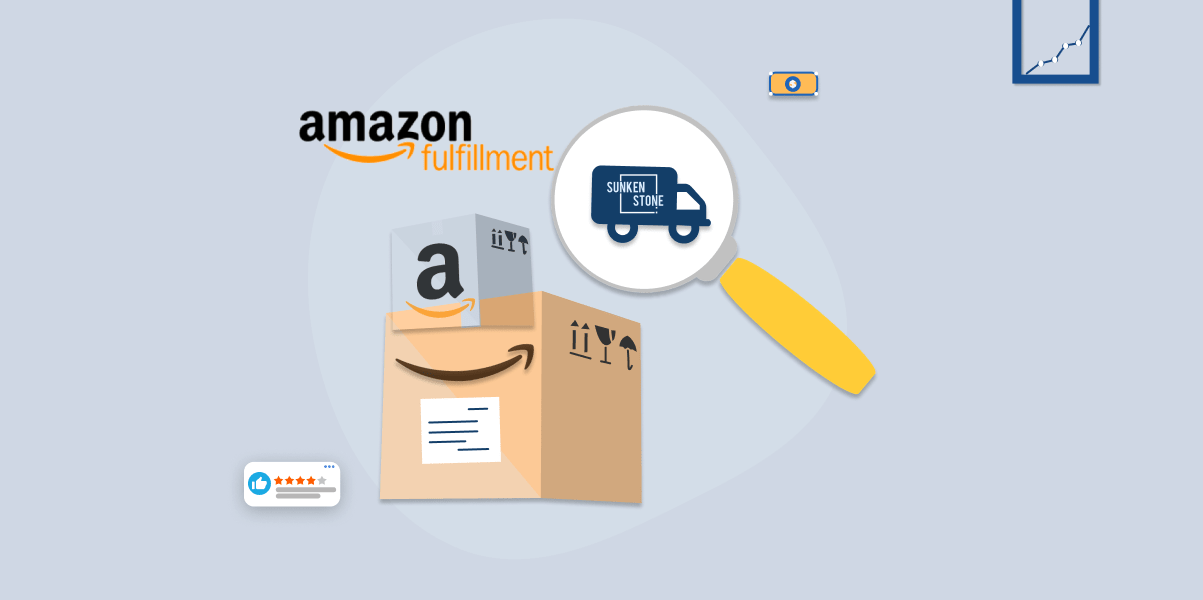 What You Need To Know About Amazon Fulfillment Requirements
Amazon FBA businesses are fantastic. They offer sellers great flexibility and accessible business services. However, new Amazon sellers don't realize that Amazon has strict requirements for products sent to their warehouses. Therefore, we spoke to Noelle from Taylor Logistics to get some more information about Amazon fulfillment requirements.
What Are the Requirements For Products Shipped To Amazon Warehouses?
Amazon sets several rules for packing products you send to their warehouses. These rules are mainly for the safety of their staff but also ensure your products arrive without damage.
Some of these rules are:
Size – Products must ship on a standard palette of 40 by 48 and GMA grade B or higher. The maximum height is 72 inches.
Wrapping – Products must be shrink-wrapped for protection. However, the products cannot be held together by shrink-wrap so that they fall everywhere when unwrapped.
Weight – The palette cannot exceed 1,500lbs.
Amazon SKU – Amazon will turn away products without SKU labels for easy tracking.
Prime Labeling & Tape – If you offer Amazon Prime products, they must have

Prime labeling

, especially for fulfilled by seller services.
Drop-Test – Amazon requires packaged products to survive a 6ft drop without breaking. This is to ensure your product quality through packing and delivery.
>> TAKE THE SUCCESS QUIZ NOW: This 2-Minute Quiz Accurately Predicts Whether Your Brand Has What It Takes To Succeed On Amazon Today
How Can Logistics Companies Help With Amazon Fulfillment Requirements?
A logistics company handles packaging, shipping, warehousing and meets Amazon fulfillment requirements for selling your products. Every logistics company offers different services, but Taylor Logistics, which has been in business for over 170 years, helps with out-of-the-box solutions. Additionally, they offer packaging of multiple SKUs to create subscription boxes and packaging design and point of sale displays for their customers.
Logistics companies are essential for online sellers. Your products go directly to the warehouses of the logistics company. From there, the logistics company boxes and ships items when you make a sale. Therefore, the quality of your logistics provider will determine the shipping speed and the condition of the product when it arrives to your customer.
Taylor Logistics operates from Cincinnati, near major transport hubs and airports. This location allows the sellers they work with to offer speedy delivery times for US delivery, regardless of their customers' geographic area. Taylor Logistics also ensures your packages have correct branding during shipment and even allows sellers to include notes or greeting cards around the holidays.
Who Is Taylor Logistics?
Taylor Logistics is a family-owned logistics company that has been operating in the US since 1850. Noelle is the seventh generation to work in this Cincinnati-based business. They are most proud of the seamless collaboration between departments to create a superior third-party logistics service.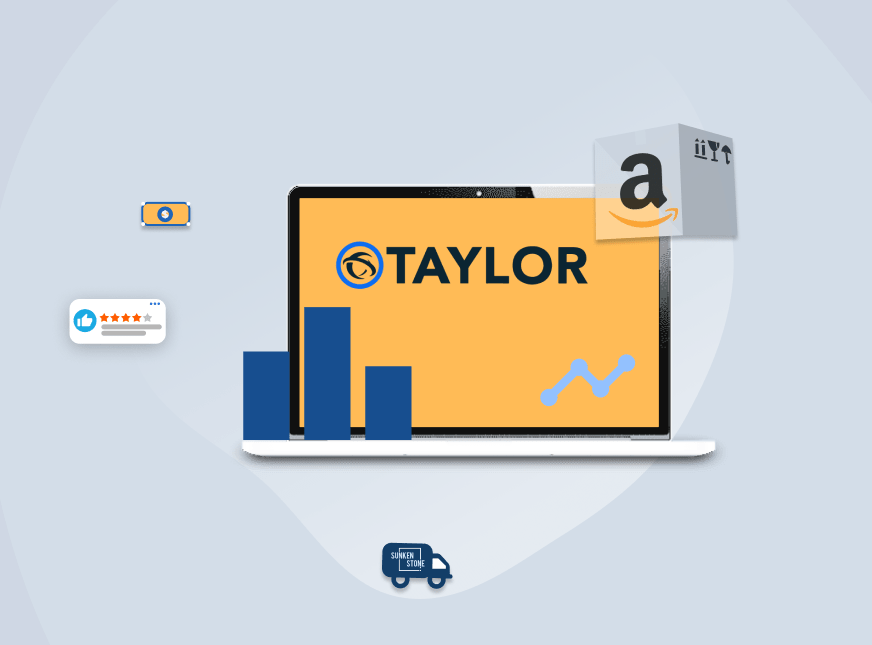 Being based in Cincinnati, Taylor Logistics warehouses are 24 hours from 70% of the US population, allowing quick distribution of products to their client's customers. They are also nearby many of Amazon's significant warehouses and prime centers.
>> TAKE THE SUCCESS QUIZ NOW: This 2-Minute Quiz Accurately Predicts Whether Your Brand Has What It Takes To Succeed On Amazon Today
How Does Taylor Logistics Stand Apart From Other Logistics Companies?
Taylor Logistics works with businesses from every industry but specializes in logistics for food companies. They are an SQF Edition Eight facility and have HACCP qualifications.
A unique feature of Taylor Logistics is what they call their unicorn group. The unicorn group includes experts from their company, including Noelle. When a client has needs or requests outside the scope of their current services, the unicorn group puts their heads together to develop a solution. The unicorn group is what has kept Taylor Logistics innovating and adding new services to their extensive menu.
Taylor Logistics is a big company with a family-owned culture. They care about each of their clients and have the resources to help their businesses thrive. Each client has an account rep and customer service rep to ensure a close working relationship. Their relationships are why they work well with businesses of all types and sizes, from solopreneurs to Fortune 500 companies.
Sunken Stone has partnered with Taylor Logistics to offer free eCommerce consultations to see if they are the right fit for your business. Click here to take advantage of this unique offer. If you have any other questions for Noelle, email her or her team at info@Taylorlogistics.com or visit their website.
---
---