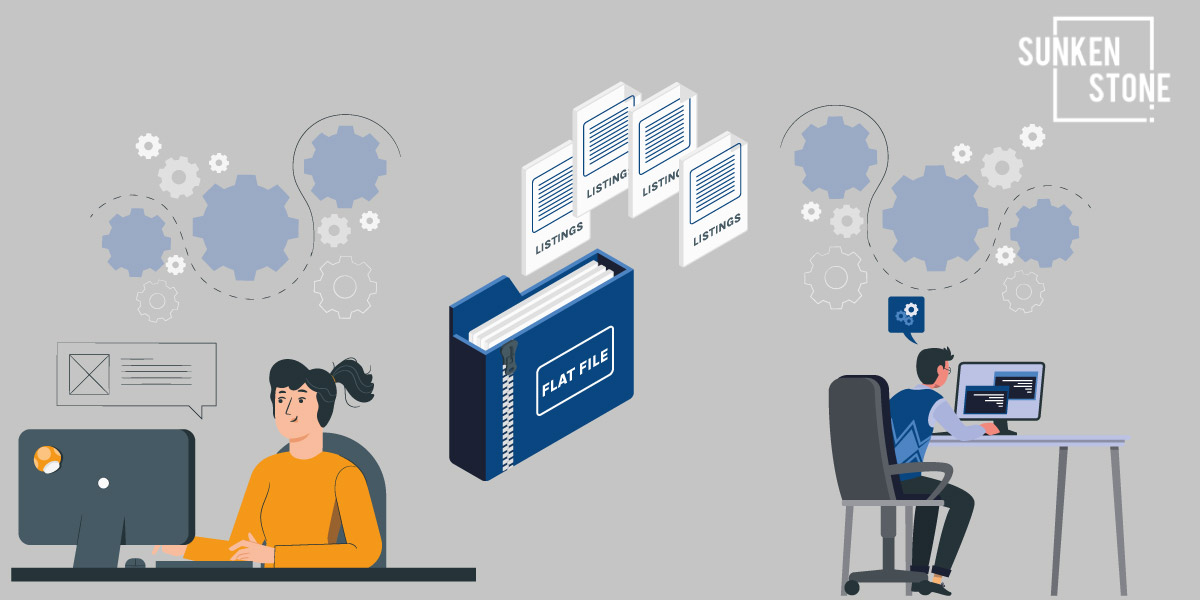 What Is Flat File In Amazon? Create Great Listings In '22
If you want to bulk edit your Amazon listings, one way to do it is with inventory files. Inventory files, also known as flat files, are a standard method of editing data for Amazon sellers.
This article will answer the question, "what is flat file in Amazon?" and explain how complex it is to change or add product data using an inventory file.
We'll also explain the most effective way to improve product listings using Flat File Pro, a backup, restoration, listing editor, and flat file creation software, making it easier to edit your Amazon listings via an inventory file.
So, let's get into the basics of inventory files and explain what is flat file in Amazon for busy Amazon sellers who need to make changes quickly. Let's jump right into this discussion!
What Is Flat File In Amazon?
A flat file is a fancy name for a spreadsheet that contains information about your Amazon product listings. Most sellers create flat files from an Excel file or any similar text database creation tool.
Instead of manually updating listings in Amazon Seller Central, some sellers choose to create and upload their inventory instead.
What Is Flat File In Amazon: Acceptable Formats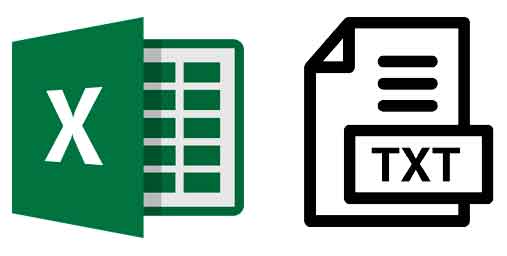 Flat files in Amazon are relatively easy to create but difficult to manage. To create a flat file, you must create a spreadsheet, follow Amazon's guidelines, and save the file in a tab-delimited text .txt file or an Excel .xls format.
However, you cannot upload CSV format files. Therefore, not every spreadsheet file or upload file will do. Unless you want errors to pop up during the upload process, stick with a .txt or a .xls file type to be safe.
What Is Flat File In Amazon: Pros & Cons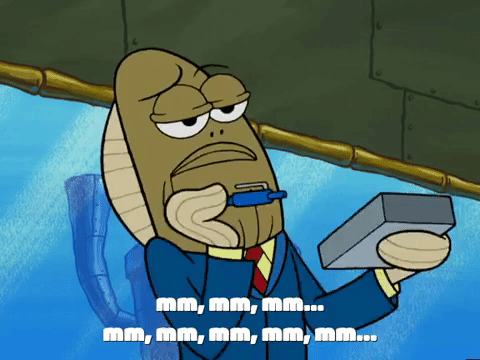 There are several benefits of using flat file uploads rather than manual updates:
You can update multiple products at once.
Uploading inventory via file is faster than doing it all manually.
You can import and export product data from different platforms in your flat files.
You can organize your inventory by category, subcategory, brand, etc.
And finally, you can even customize your inventory based on your needs.
However, there are also some cons to using flat file templates to update your products in bulk:
It takes time to learn how to create flat files.
If you don't know how to make a flat file, you may have to hire someone to help you out.
Most sellers experience error messages and must resolve them before uploading.
One incorrect change can lead to Amazon rejecting your listing changes.
Even professional flat file creators must correct products via upload errors nearly 50% of the time.
As you can tell, these are some severe limitations to adding and editing products via upload page. They're also very costly and time-consuming to change if you don't know how to create and edit flat files.
But don't worry; after covering what is flat file in Amazon and explaining how adding a product via upload works, we'll explain why listing software for Amazon, Flat File Pro is the best way to bulk edit listings.
Now that you know why some sellers decide to use an Amazon product flat file to add and edit products let's discuss how to select an inventory flat file template download and start the listing edit process.
>> SECURE & PROTECT AMAZON SELLER DATA: Protect Product Listings Against Data Loss, Fraudsters, And Human Error With Flat File Pro
How To Select An Inventory File Template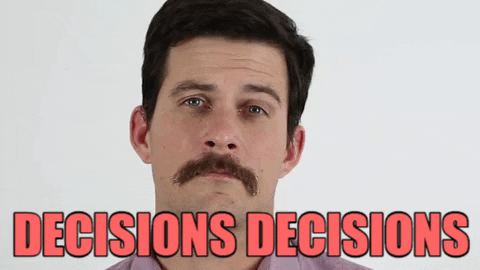 There are several inventory files that you can use to update your product listings, including the inventory loader, shipping overrides, adjustments, and price and quantity loader templates.
Each one helps you change different product information in bulk. However, there are additional data requirements for each inventory file template, making it essential to select the right one.
If you're curious about which inventory file template is suitable for your product category, check out this article on Amazon flat file template downloads. It will help you decide which one is right for your needs.
In the meantime, let's share how to download an Amazon flat file directly from your Seller Central account.
How To Download An Amazon Flat File
There are several ways to download an Amazon flat file if you use listing software for Amazon like Flat File Pro. But, assuming that you're manually creating your inventory files, there's one primary way to do it.
Here's the process in-depth: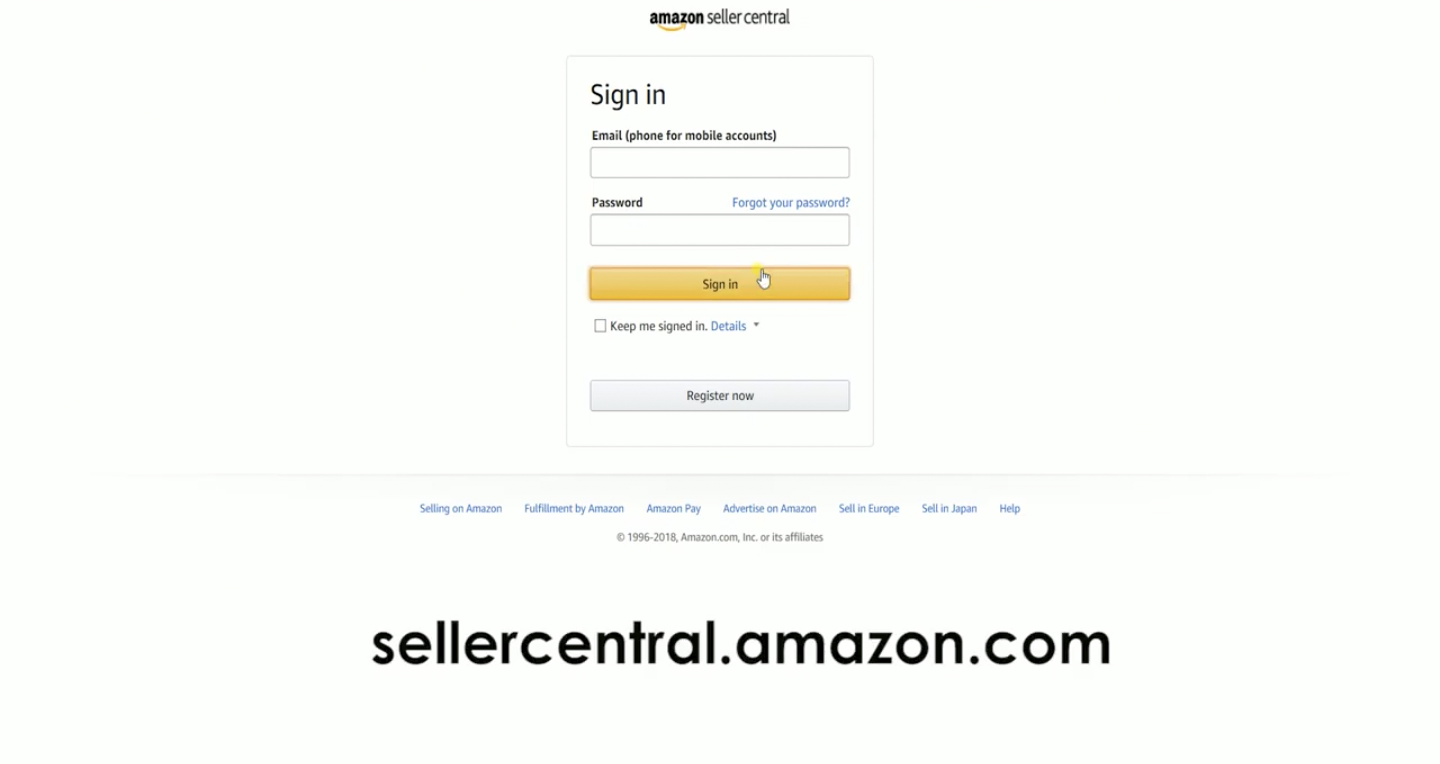 Start by logging into your Amazon Seller Central account.
Click "Add Products Via Upload," which you'll find as an option under the Inventory tab.
On the Add Products Via Upload page, scroll down. Here's where you'll find inventory files with your product data. There's a different flat file for each product category on Amazon.
Once you find an inventory file that you want, click on the arrow to expand the information.
Select the "Category-Specific Inventory Files" option in the file name column, which will load a pop-up.
The pop-up will allow you to choose your brand's appropriate inventory file templates.
But downloading a flat file is only half the battle. Adding and editing inventory via flat file upload requires sellers to change product data within their Excel spreadsheets.
To make it easier to use an inventory flat file, let's discuss how to fill out flat file templates.
How To Fill Out An Amazon Flat File Excel Template

After downloading a flat file template, the next step is to add your product details to the spreadsheet.
Only the template tab contains product information, while the other tabs mainly provide instructions on correctly filling a flat file.
Template tabs are usually divided into nine parts, although some product category flat files do not require you to provide all this information.
The nine sections of the template sheet include:
1. Any Required Product Information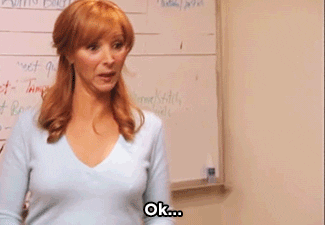 Required information includes data such as:
A product's stock keeping unit (SKU). An SKU is typically an ASIN, GCID, UPC, EAN, or GTIN.
The product's manufacturer.
A manufacturer part number.
How you will update the product information, either with an update, partial update, or delete.
2. Offer Information
There are several pieces of offer information that you must provide in your flat files. Offer information can include:
Product tax codes.
Package quantities.
Maximum retail price.
Standard prices.
Product quantity.
Sale price.
Sale dates (both end and start dates).
Selling price (or retail price).
Launch and release dates.
Restock dates and handling times.
Discontinued status (either true or false).
3. Product Dimensions
Amazon requires data about your products' dimensions. The dimensions section should contain the following information:
Product Size.
Item Weight.
Shipping Weight.
4. Item Discovery Information
Item discovery information helps buyers easily find your products. This data includes information about:
Your key product features.
Recommended browse node categories where you want to list your products.
Popular search terms that describe your product.
5. Images
The image section of a flat file is for including URLs to all your product images.
Adding images to your products via flat file requires you to upload the photos to the web.
After uploading image files to your website or a cloud platform like Google Drive, you paste the product image URLs into the spreadsheet.
6. Fulfillment Information
If you're an Amazon FBA seller, your flat file has a section to add fulfillment by Amazon information to your listings.
Fulfillment information includes:
The fulfillment center ID.
Packaging size information.
Package length unit of measure.
7. Listing Variation
A variation is any additional information about a listing that differs from the standard description.
For example, if you sell multiple sizes of one item, you could create a separate variation entry for each size.
Listing variation information includes:
Parentage (labeling whether the product is a parent or child).
Parent SKU (the SKU of the main product you're listing).
Relationship type (is the product an accessory or close variant?).
Variation theme (how variations are different from the parent product).
8. Compliance Information
Compliance information for your Amazon products provides all the details buyers should know about your items before purchasing your items.
This information may include:
Any safety warnings.
Legal disclaimers.
Region of origin and country of production.
9. Product Enrichment Details
Finally, we have product enrichment details about your product. These details help buyers learn more about your product.
Product enrichment flat file inventory reports data includes:
Material feature information.
Ingredients and product specialty.
Item form.
Product expiration type.
Shelf life.
Product flavor.
As you can tell, there's a lot of information you should include in your inventory files.
And in some cases, failing to include this information could lead to an inventory error message.
However, we only know about complex errors with your bulk update file after uploading your flat file and reviewing the results.
Since uploading and reviewing errors for your flat files is a vital step in adding product listings in bulk, let's cover how to do these tasks.
What Is Flat File In Amazon: The Upload Process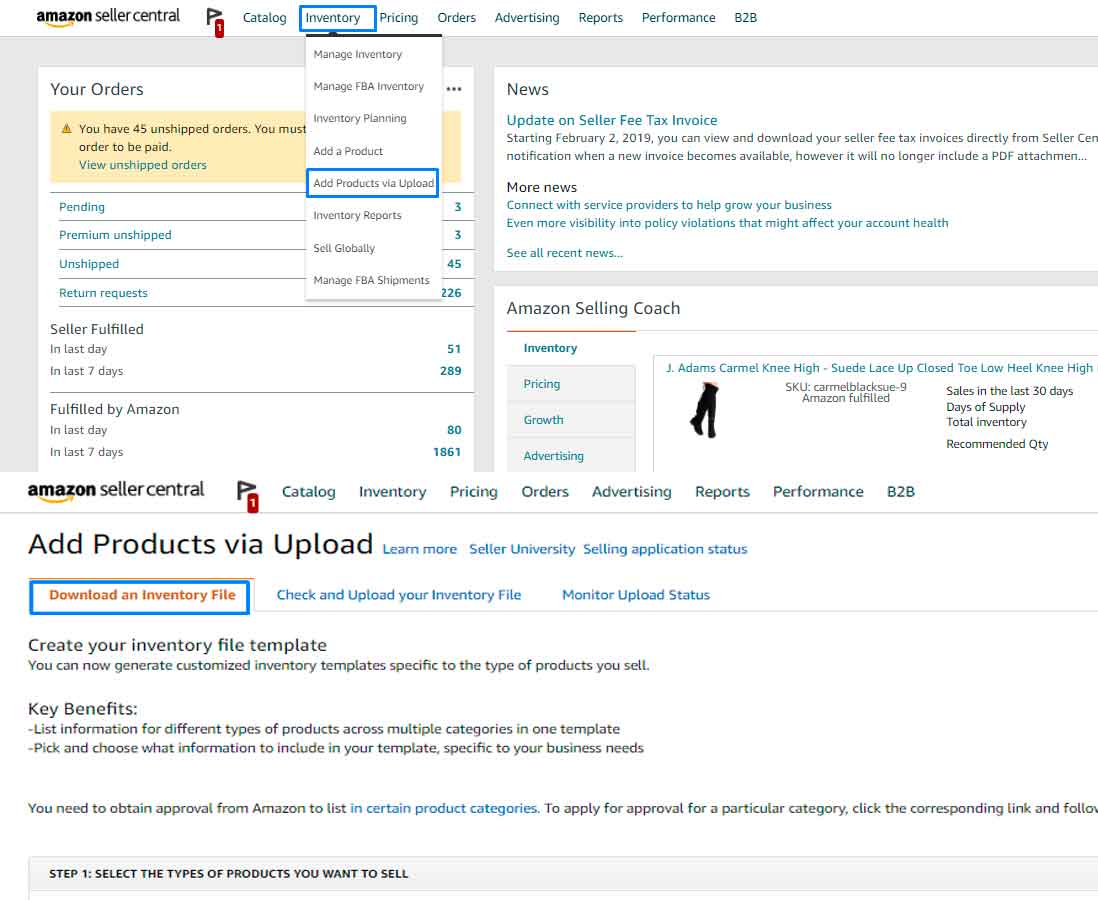 Now that you understand the flat file creation process, how do you upload your inventory template? Fortunately, the process of uploading a flat file on Amazon is simple.
Click on the "Upload Your Inventory File" tab from the Add Products Via Upload page. There are two steps to uploading an inventory file in Amazon Seller Central.
Check Your File. This tool checks for common listing errors in your inventory file before uploading it.
Upload File. After checking your file, upload your inventory file and request an email alert once the upload is complete.
Here's How To Access The Upload Results
After uploading your flat file to Amazon, the work isn't done. Sellers must also access upload results and ensure that their creation process leads to accurate product listings.
Amazon checks the entire listing you create with your flat file and provides any error messages whenever there are missing or inaccurate data.
Navigate to the "Monitor Upload Status" tab to find your upload results in Seller Central. Your web browser should redirect there once the upload completes.
You'll see a list of all the inventory flat files you've uploaded, along with the status of each file.
If you've created a listing with errors, you'll see those errors in an error file. You'll download it or navigate to the URL of the error file so that you know exactly how to fix your listings. Read this post on upload errors to learn more.
In Conclusion: What Is Flat File In Amazon & Is It The Best Way To Change Listing Data?
Uploading an inventory file allows Amazon sellers to change their product listings in bulk. Although creating and uploading a flat file is much less time-consuming than editing or adding product listings manually, it doesn't mean that it's the best way to get the job done.
Fortunately, sellers looking to make changes to their listings without editing them one by one can use Amazon listing software—Flat File Pro.

Flat File Pro is designed to help you manage multiple products at once, making it easier to add, edit, and delete product listings in bulk. You can even use the software to generate flat files if you enjoy uploading product listings.
The big difference is that Flat File Pro makes it easier to change listing data while avoiding common upload errors. And for top sellers on Amazon, saving time and hassle while creating flat files is critical. We suggest that you learn more about why Flat File Pro is necessary for Amazon sellers today.
What Happens If You Lose All Of Your Amazon Product Data?
Flat File Pro protects your Amazon business against data loss from human error, fraudsters, and other digital threats.
You can use this Amazon listing software to backup & restore your listing data and never worry about losing it again. Click the image below and sign up for your free trial of Flat File Pro!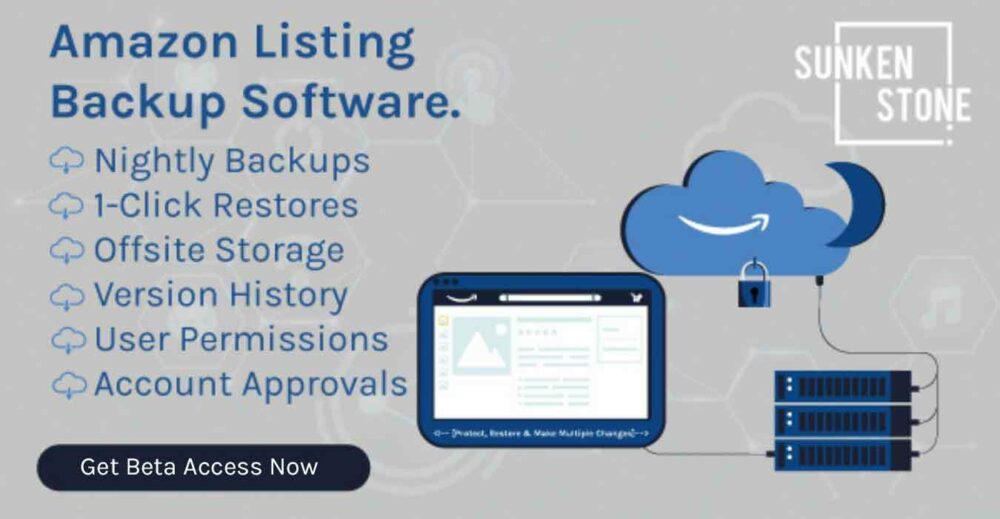 ---
Frequently Asked Questions
How do I download Amazon flat files?
In order to download Amazon flat files, you'll need to log into your Seller Central account and go to the Inventory page. On the Inventory page, select Download Flat File. From there, you'll be able to choose which inventory file you'd like to download.
What does a flat file look like?
A flat file is a text file that contains information about products, such as titles, descriptions, and images. Flat files typically have a .txt or .csv extension. Although it has a fancy name, it's no different than a regular text file.
How do you upload a flat file?
You can upload an inventory file to your Amazon Seller Central account. By uploading a flat file, you can bulk edit your product listings.
How do I create a flat file?
There are two ways to create a flat file. The first way is to download an inventory file from your Seller Central account, edit the missing fields, and upload a flat file via upload. The second way is to use Flat File Pro, which reduces sellers' time updating listings, locating errors, and creating flat files.