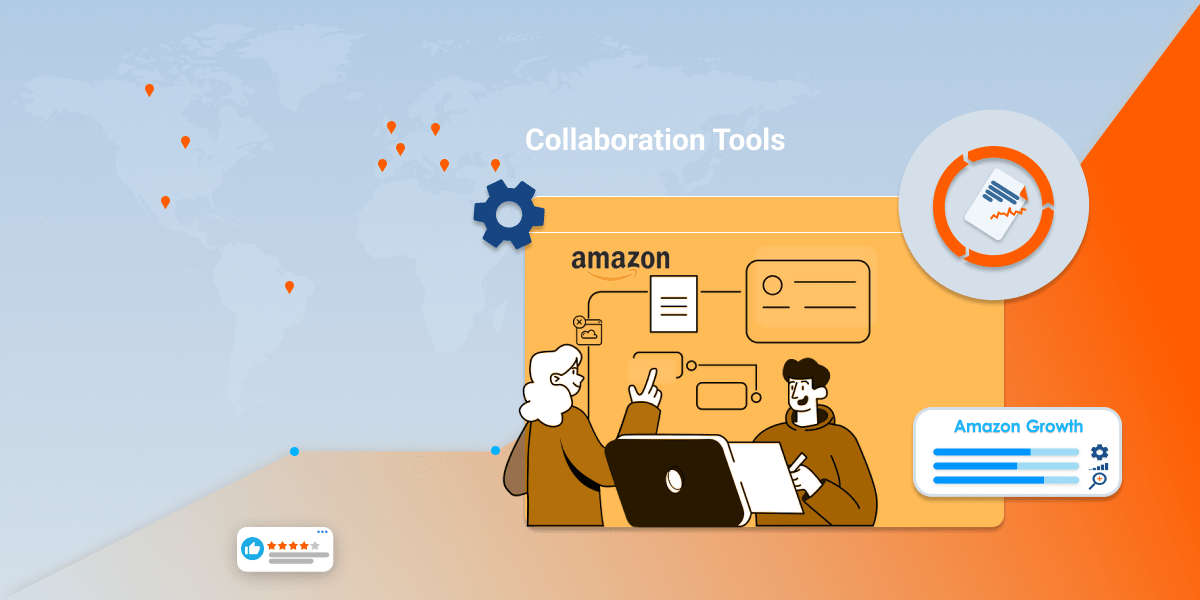 What Are Collaboration Tools? & How To Use Them In 2022
Would you like to create a winning eCommerce brand in 2022? If so, your company should rely heavily on collaboration tools. But what exactly are digital asset management eCommerce collaboration tools, and why do they matter?
Luckily for you, these are the topics we're going to explore. This post answers the question, "what are collaboration tools," and explains why collaboration tools are essential for eCommerce and Amazon Sellers.
We'll also offer several examples of online collaboration tools and discuss how to use them. So, if you're ready to learn about eCommerce digital asset management and you want to discover how to use them in 2022, let's begin!
What Are Collaboration Tools?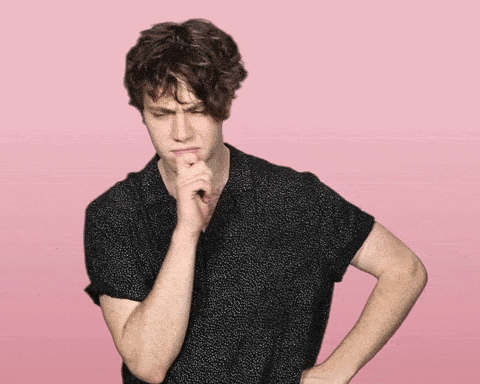 What are collaboration tools, you ask? Great question!
Collaboration tools are software applications that allow multiple users to simultaneously work on the same project or task.
eCommerce merchants use collaboration tools for various purposes, such as content creation, file sharing, project management, and more.
>> SECURE & PROTECT AMAZON SELLER DATA: Protect Product Listings Against Data Loss, Fraudsters, And Human Error With Flat File Pro
Why Should Amazon & eCommerce Sellers Use Collaboration Tools?
So, why exactly do eCommerce companies use collaboration tools? Working with groups or individuals is difficult when you don't have the right team.
Here's a list of the most popular reasons eCommerce and Amazon Sellers use collaboration tools:
To Foster Creative Collaboration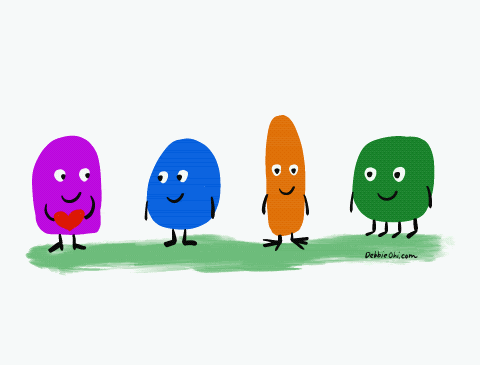 Creative collaboration is key to producing high-quality content. eCommerce brands can foster creativity and develop new ideas for products, marketing campaigns, and more by using collaboration tools.
When team members work together on content, they can produce better results. Collaborative content is also more likely to go viral on social media.
That's why collaboration tools include anything you need to work collaboratively, including video, audio, and messaging software.
To Establish Team Visibility & Accountability
With collaboration tools, managers can review what team members are working on and how much progress they're making. Project visibility helps team members hold each other accountable and ensures that tasks finish on schedule.
To Track Real-Time Project Progress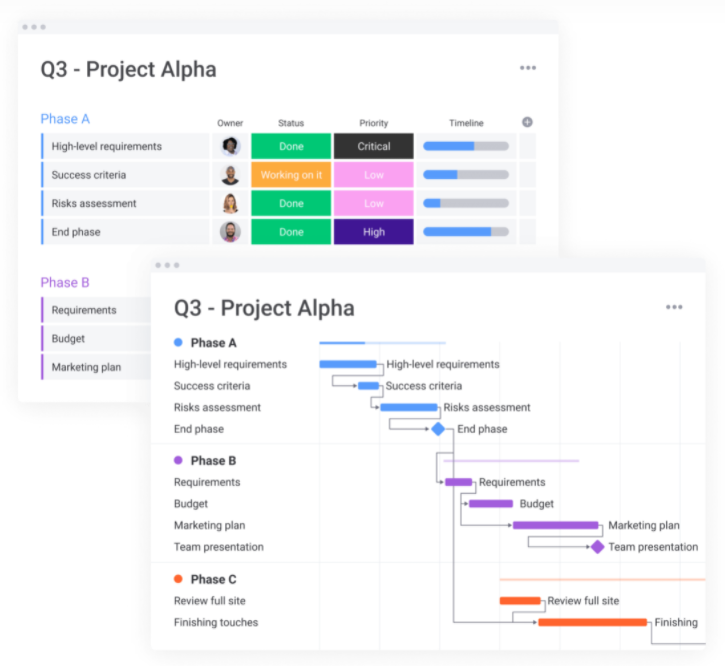 An example of Monday.com's project management collaboration tool.
By tracking the progress of projects in real-time, eCommerce companies can identify potential problems and address them quickly.
Tracking project progress with a DAM collaboration tool allows better communication between team members.
Common Collaboration Tool Features
As you can tell, the right collaboration program can be very beneficial for retailers, suppliers, and anyone else involved in the eCommerce process.
But not all are equal for every organization. When selecting a tool, it's essential to consider which features are most important to you and your team.
For example, suppose you're looking for a way to host online meetings, message team members, store files and digital assets, or manage tasks and projects. In that case, one of the many available collaboration tools might be right for you.
However, another program may provide a very different set of more beneficial features to your unique company, such as fostering creative collaboration or scaling content creation.
Before selecting the right tool for your team, it's essential to understand what each can do and how they benefit your business overall.
With that in mind, let's discuss the most common collaboration tool features:
Host Online Meetings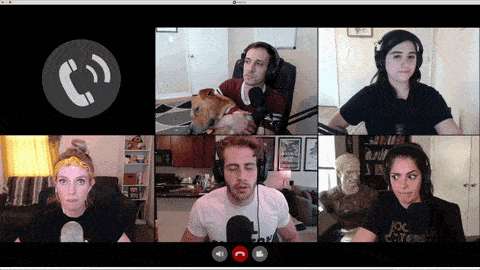 Collaborating on a project can be difficult when team members live halfway around the world, but it's easy with the right tools.
The best DAM collaboration tool will allow you to host online meetings and video calls from within your website or application interface.
Thus, digital asset management systems with collaboration tools simplify communication, no matter where team members live.
Message Team Members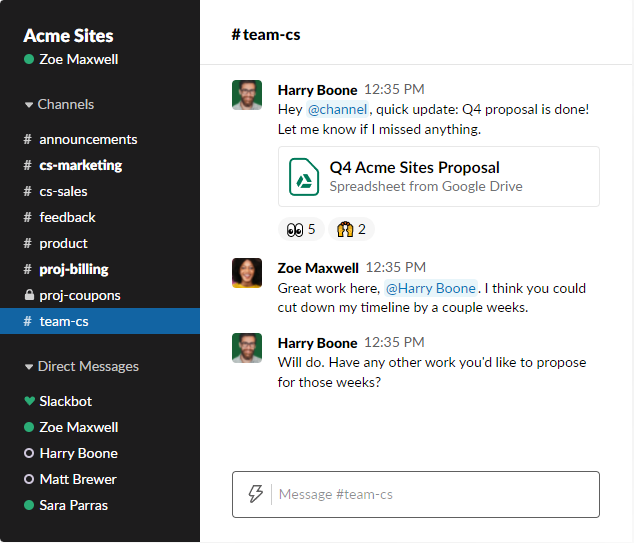 Slack is an example of a collaboration tool for eCommerce teams.
Messaging team members to catch everyone up-to-date on a specific task or assignment is essential for successfully moving projects.
A good DAM collaboration tool allows teams to send messages directly through their website or mobile app to receive updates wherever they go—even when they don't have access to their computer.
Store Files & Digital Assets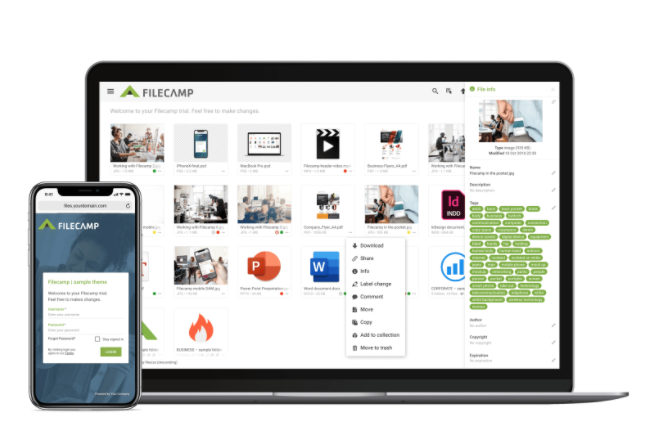 FileCamp is one example of a collaboration tool where your team stores files.
A good DAM collaboration tool will also store all of your team's digital assets in one easy-to-access location. eCommerce companies use collaboration tools to keep anything from design files to video footage to meeting notes.
This way, everyone on the team always has access to the most current version of each asset, and there is no need for emailing large attachments back and forth.
Manage Tasks & Projects
One of the main benefits of using a collaboration tool is that it helps teams manage tasks and projects more effectively.
Centralizing all project information in one place makes it much easier for team members to learn a project's status and determine who is responsible for completing specific tasks.
Create Content Collaboratively
Collaborative content creation doesn't have to drag the whole team! Collaboration tools allow teams to work together on the same document, presentation, or file.
Benefits Of Collaboration Tools
Collaboration tools can help your team complete projects quickly and efficiently. Here are some of the top reasons Amazon and eCommerce Sellers can benefit from the right collaboration tool:
Collaborate Easily Between And Within Teams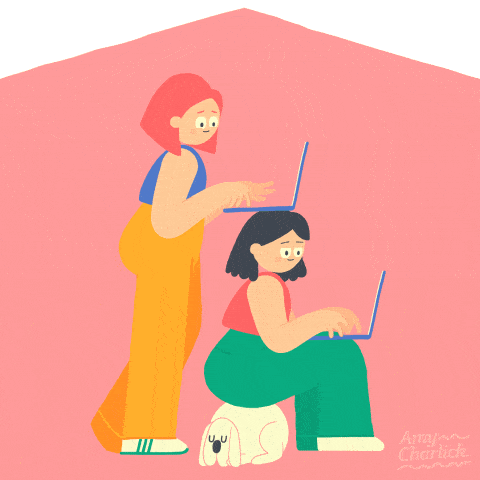 By using collaboration tools, brands can bring their creative team together in one place, so they don't have numerous versions of files floating around. Without the best collaboration tool, miscommunication can cause confusion about project status between teams.
Some digital asset management systems even allow users who only need the specific assets to access those assets rather than giving everyone full permission. There is no risk of a team member accidentally publishing content before it is ready.
Establish Team Visibility & Accountability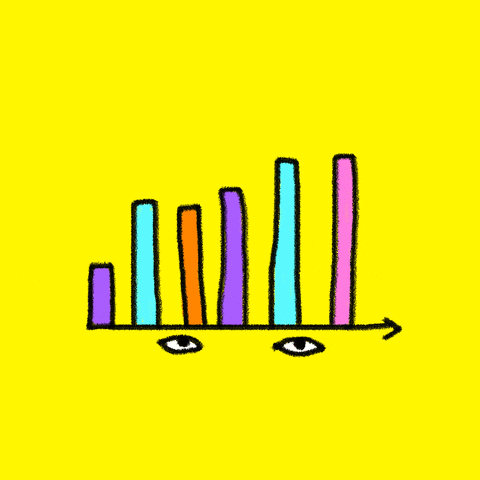 In addition, using a collaboration tool establishes team visibility and accountability—both of which are critical ingredients for success.
By seeing what others are working on, managers can better understand where any bottlenecks might be forming and address them before they become problems.
Visibility and accountability are essential for eCommerce teams, which often deal with valuable information. If you're an Amazon or eCommerce merchant, for instance, you likely have a lot of data to protect.
To ensure that employees handle this data correctly and that everyone is aware of their role in the process, it's essential to use a tool that provides both transparency and accountability.
Manage Your eCommerce Brand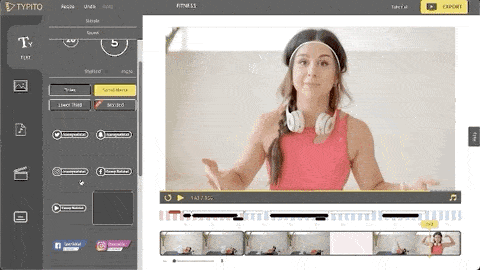 Locate & create brand assets directly within your DAM collaboration tool.
Digital asset management (DAM) tools can also help eCommerce teams to manage their brands better. Integrating DAM into your workflow makes it easy for team members to find and use the correct branding assets – logos, fonts, images, etc.
Using DAM software collaboration tools speeds up the branding process and ensures that all materials are consistent and accurate. It's one less thing for brand managers to worry about!
Scale Your Brand's Content Creation
Content creation is a time-consuming process, but it's essential for any business with an online presence. Without the right content creation collaboration tool, your organization will have trouble managing any creative task, no matter how small.
Collaboration tools speed up the creation process by allowing team members to work together on content. Team members can collaborate on everything from brainstorming ideas and creating drafts to approving final versions or updating existing content.
Create User Security Measures

An example of a User Permission Structure within Your DAM collaboration tool.
As a business owner, you must ensure that your online assets are safe and secure. One way to do this is by implementing user security measures into your collaboration tools.
Standard DAM collaboration tool security features include setting up passwords or permissions for different users.
By doing this, you can rest assured knowing that only authorized individuals will access sensitive information or materials. You can even delegate team members to oversee projects and limit team members to completing specific project tasks.
Now that you know what collaboration tools are and why eCommerce sellers use them, let's discuss how to use digital asset management collaboration tools.
How To Use Digital Asset Management Collaboration Tools
There are nine primary ways to use digital asset management collaboration tools within your organization. Here's how to effectively use digital asset management collaboration tools in your organization.
Organize & Track Progress To Improve Productivity
The right DAM collaboration tool will allow you to organize your files by project and track the progress of each task. Your team can use this information to improve overall productivity across all group and individual projects.
Oversee Creation Processes To Gain Higher Quality Work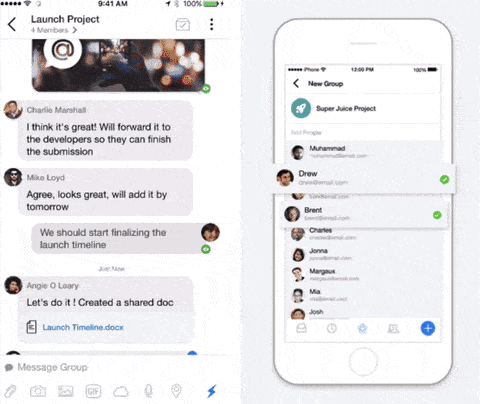 As a business owner, it's crucial to have a system in place that allows you to oversee the creation processes of your team. Having oversight over projects will ensure that all work meets your high standards.
Create A Secure Environment For Sharing Sensitive Data
When sharing sensitive data, it's crucial to create a secure environment. DAM collaboration tools can help by providing password protection and other security measures that keep your files safe from unauthorized access.
Facilitate Creative Collaboration
Creative collaboration is critical for producing great ideas. Using digital asset management collaboration tools, you can provide your team with an easy way to share and edit images, videos, and other media.
Increase Productivity By Managing Tasks Effectively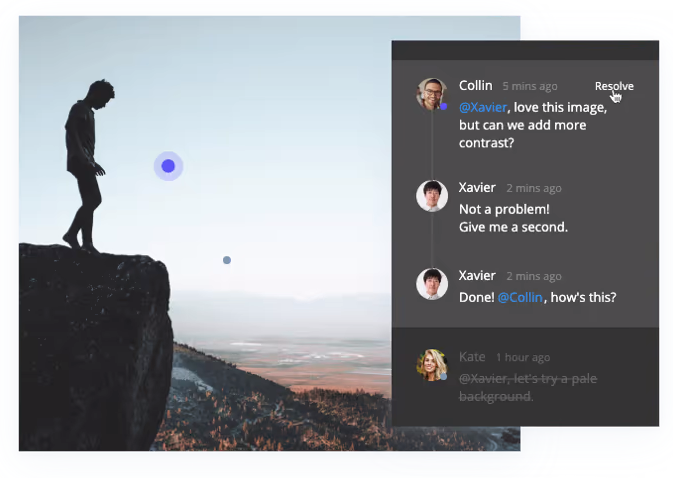 DAM collaboration tools like Wrike make task management simple.
By using task management tools, you can increase productivity by managing tasks effectively in-house or with the help of a professional team. DAM collaboration tools help your team complete projects on time and work more efficiently.
Create A Transparent Organization That Spots Bottlenecks
Transparency is the key to building a successful business, and by using collaboration tools, you can create an organization that is easy to manage. Creating transparency ensures that if any project bottlenecks occur, employees can spot the issue before significant issues arise.
Build A Stronger Work Culture With Team Collaboration Tools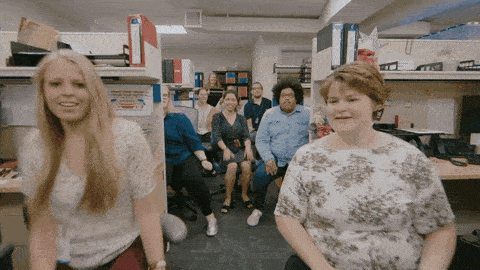 By having team collaboration tools at your disposal, you give yourself access to all of your co-workers when they need help or have questions about projects.
You can also use these communication platforms for regularly scheduled meetings to build better relationships within your company culture. Nothing boosts morale like spending time with your employees outside of the office, and team collaboration tools can help facilitate that.
Communicate About Projects Effectively Using Collaborative Software
Using collaborative software solutions allow employees from all different departments across multiple locations to communicate, share ideas, and brainstorm project solutions together.
This communication process is more efficient than having employees email multiple projects because it allows collaboration across teams. Thus, DAM collaboration tools are helpful for people who might not have otherwise been in communication regularly.
Use Project Management Coordination To Achieve Company Goals
The use of project management coordination tools allows employees to see better how their projects fit into the company's overall mission. Coordinating larger projects enables them to work on their specific tasks while keeping the overall vision in mind.
As you can tell, there are several reasons to use collaboration tools to improve eCommerce sales. Using the right tools can increase your organization's transparency, communication, and productivity. Focusing on these benefits leads to positive work culture and helps your organization meet more company goals.
Conclusion – What Are Collaboration Tools? & How To Use Them In 2022
So, what are collaboration tools? As you can see, they are a necessary part of any company looking to improve productivity and communication. But Amazon and eCommerce Sellers can't go with just any DAM software.
In 2022, it is safe to say that almost all businesses should use some form of online collaboration tool to stay efficient and organized. However, not all devices are created equal. Make sure to do your research and find the right tool for your specific needs.
If you're an Amazon Seller that needs a DAM collaboration tool, consider trying Flat File Pro. Flat File Pro is an Amazon Seller Central backup tool that helps eCommerce Sellers backup, restore, and manage product listings.
What Happens If You Lose All Of Your Amazon Product Data?
Flat File Pro protects your Amazon business against data loss from human error, fraudsters, and other digital threats.
You can use this Amazon listing software to backup & restore your listing data and never worry about losing it again. Click the image below and sign up for your free trial of Flat File Pro!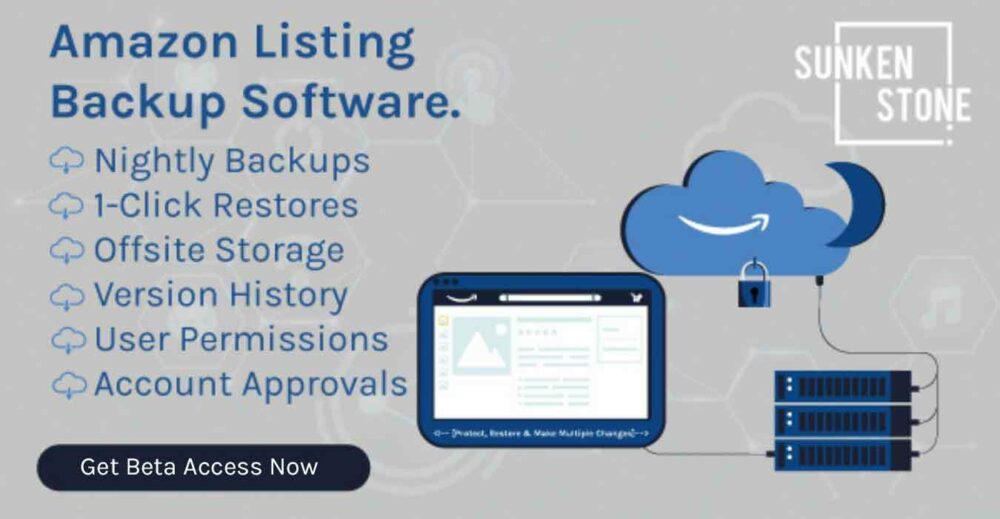 ---
Frequently Asked Questions
What are some examples of collaboration tools?
There are many different types of collaboration tools available. Some popular ones include online messaging platforms (like Slack or Zoom), file sharing services (like Google Drive or Dropbox), and project management software (like Asana or Trello).
What is meant by "collaborative tools"?
Collaborative tools are any software, app, or platform that helps teams communicate and collaborate. These could include anything as simple as an online messaging platform or as complex as project management software.
What are collaboration tools and methods?
Collaboration tools allow teams to communicate, collaborate, and track progress in real-time. There is no right way to use them because every group has different needs and goals.
What are the team collaboration tools?
Every company will have its own specific collaborative tool preferences, so you need to find out what works best for your industry or line of work. Some famous examples include Slack (for instant messaging), Asana (for task tracking), Trello (to plan projects), etc.