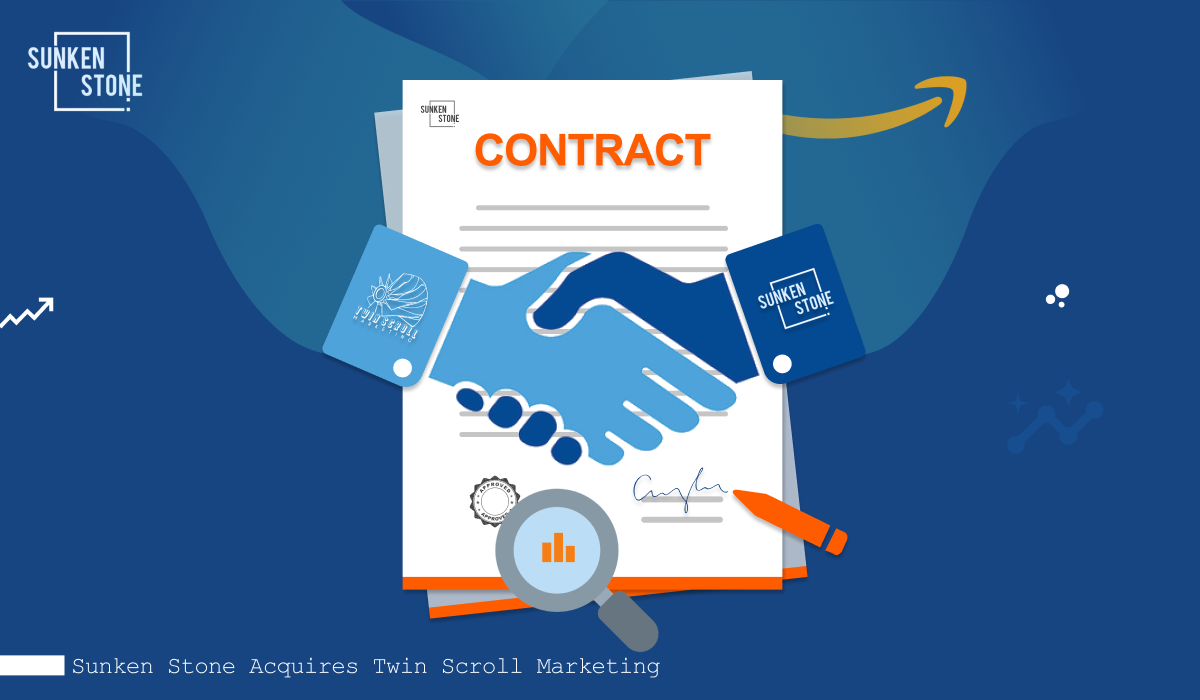 Sunken Stone Acquires Twin Scroll Marketing
Leading Amazon Ads Company Joins Sunken Stones' Growing Team
SAN DIEGO, C.A., — Sunken Stone, a turnkey, performance-based Amazon management agency headquartered in San Diego, CA, has acquired Twin Scroll Marketing, a leading provider of advertising strategy and performance analysis for companies looking to leverage their Amazon sales.
"Amazon ad strategy plays a key role in our company with enormous scale and significant outcomes for our clients," said Sunken Stone founder, Adam Weiler. "Lukas and the Twin Scroll team bring a unique mix of well-established partnerships and deep technical expertise that will help push Sunken Stone to the next level and bring top-tier results and deliverables for our partnering brands."
Along with the company acquisition, Twin Scroll Marketing's founder, Lukas Matthews, will be joining Sunken Stone as the Director of Advertising Strategy.
"We have enjoyed our partnership over the last three years and I'm now looking forward to joining Sunken Stone's team to bring first-class ad strategy to their portfolio of brand partnerships," said Twin Scroll Marketing founder, Lukas Matthews. "By combining our specialized knowledge with their comprehensive Amazon management services, we're extremely well-positioned to exceed the evolving needs of current and prospective clients and help the company reach new heights."
Sunken Stone's recent equity crowdfunding campaign made this acquisition possible.
"With buy-in from friends, existing clients, and the public, we've been able to raise over $500,000 since launching our WeFunder campaign in late October of this year," said Weiler. "This is the first of many big moves we have planned with this infusion of capital to further secure our leadership role in the Amazon services and software space."
To learn more or invest in Sunken Stone's WeFunder crowdfunding campaign, visit www.wefunder.com/sunkenstone.
About Sunken Stone
Headquartered in San Diego, Sunken Stone is a top-tier, results-driven Amazon marketing agency for growing eCommerce brands. Tap into our managed services to take your eCommerce or Amazon business to the next level today! For more information, visit www.sunkenstone.com.