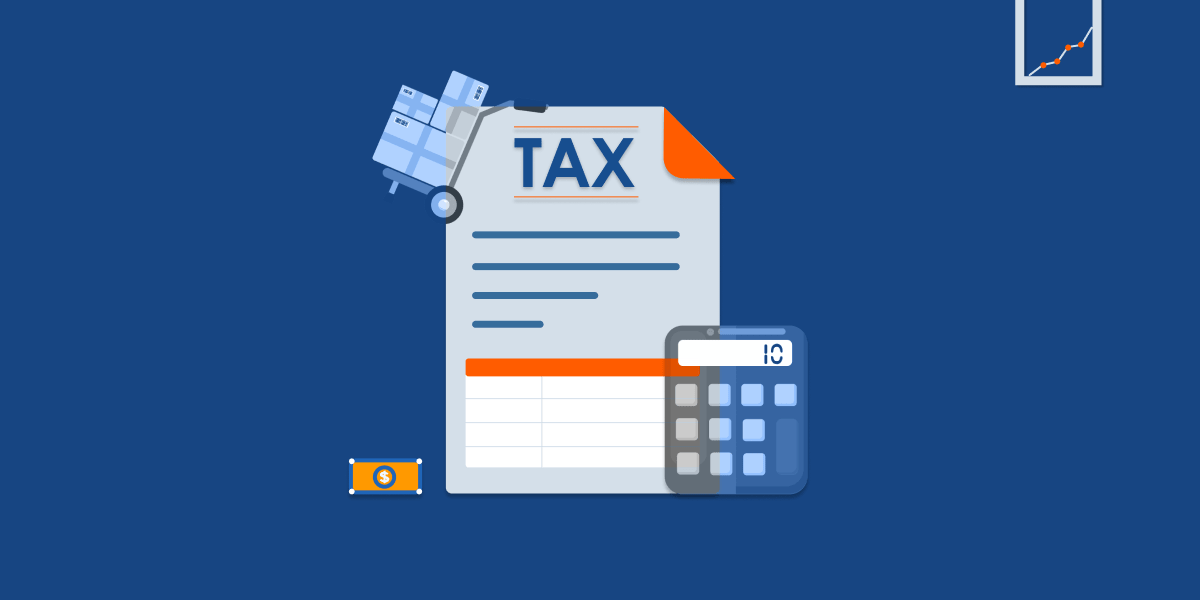 How Do Sales Taxes Work For eCommerce Businesses?
We consulted with Javier Ramirez from AgileCFOs to learn more about sales taxes for eCommerce businesses.
What Are Sales Taxes For eCommerce Businesses?
The government determines sales taxes by calculating a percentage of your business product or service prices. Furthermore, taxes are not the same for everyone, as every state has different sales taxes, and there may even be local taxes.
Each type of sales tax has a different due date, so you must find the right partner to ensure you pay taxes correctly. In fact, Sunken Stone provides tax collection services for eCommerce businesses that sell on Amazon, so your business is always ready for tax season.
How to Calculate Sales Taxes For eCommerce Businesses
Each state has a taxation authority, often called the Department of Revenue. Meanwhile, it's essential to know that sellers must check tax authority websites to determine sales tax liability. However, some states like Delaware, Montana, New Hampshire, and Oregon do not have a state sales tax.
>> REQUEST A FREE PROPOSAL: Want to make your brand thrive on Amazon & beat your competition? Take 30 seconds to request a proposal from Sunken Stone that's tailored to your unique needs.
How to Pay Sales Taxes
You will need to register with each state to charge the appropriate taxes. The registration process can be long and complex, but some professionals can help you, like Javier and his team at AgileCFOs. They recommend setting up a withholding account so you can separate your taxes from your profits.
eCommerce businesses may have to account for sales taxes in multiple states, depending on their operation locations. Here's a guide for bookkeeping as an Amazon eCommerce seller.
How Many States Will I Have to Pay State Taxes To?
You need to pay taxes to every state you have a "connection" with. The correct term is nexus, and there are two kinds of nexuses: a physical nexus or economic nexus.
Economic Nexus
Sellers trigger an economic nexus by hitting certain financial milestones, such as the number of products sold or revenue. Each state will have a different threshold, so ensure you check each state's details.
Physical Nexus
eCommerce sellers trigger physical nexus by having business operations, employees, or products in a specific physical location. If you run a dropshipping business, you may trigger physical nexus if your supplier stores your products in a warehouse in a state. If you do a certain number of transactions with customers in one state, this may also count as a physical nexus.
Each state that charges a sales tax will have a threshold for economic and physical nexuses, and once you hit that threshold, you will have to charge customers a sales tax. You only have to reach one threshold to start paying sales tax.
What About Local Sales Taxes For eCommerce Businesses?
Some states have local sales taxes that sellers pay to the county. Sellers calculate local taxes on top of state taxes. Top accounting and bookkeeping programs make it easy to calculate local taxes for Amazon sellers.
These states have no local sales taxes: Columbia, Indiana, Kentucky, Maine, Maryland, Massachusetts, Michigan, and Rhode Island.
Who Are AgileCFOs?
Agile CFOs' passion is supporting and influencing growing companies by removing administrative tasks, implementing tax controls, and easing decision-making through KPIs.
They help businesses with bookkeeping and CFO services. If a company needs help registering to pay sales taxes, they can assist. They will also help businesses to improve their valuation before selling.
They help traditional and e-commerce businesses of all sizes to improve and manage their finances. To contact Javier and his team, visit www.agilecfos.com for more information or download the Sales Taxes Checklist today.
Request A Free Proposal
Are you tired of losing sales to your competition on Amazon? It's frustrating for otherwise successful brands to underperform on the leading eCommerce platform.
Sunken Stone will help you find a solution to increase your profits on Amazon. Click "Request My Proposal" below to receive a customized roadmap to beat your competition and uncover new areas of opportunity for increasing sales.
---