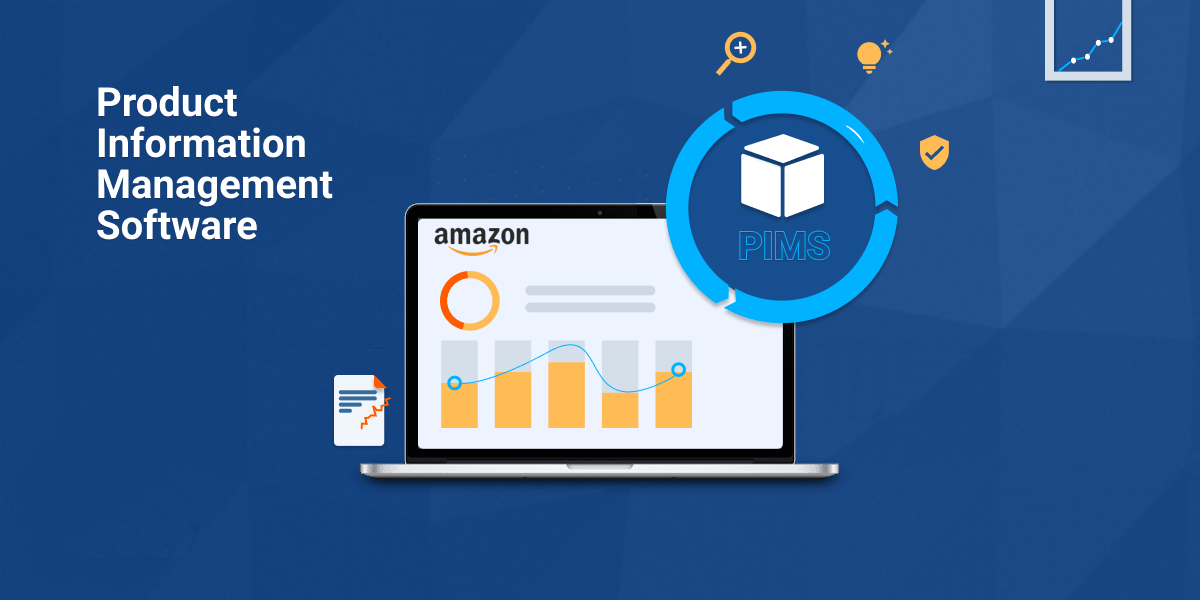 5 Things To Know About Product Information Management Software
As an eCommerce seller, it's imperative to use product information management software to grow your business. That's because using PIM software helps you cut costs, improve customer satisfaction, and even allows you to automate specific processes.
But before signing up for a PIM software solution, do your research on the various options. Fortunately, we've made it simple to learn about product information management software right here.
This post outlines the most critical things eCommerce sellers should know about product information management (PIM) software solutions.
What are five things every seller should know about PIM software?
PIM should be compatible with your marketplaces.
It should support your product information format.
PIMs should get its data from the same sources you do.
The software should send updates quickly to marketplaces and other channels.
It should update listings easily across different marketplaces and channels.
Let's cover each of these points Let'sxplain why they're crucial factors to consider while selecting a PIM software.
1. Your PIM Should Be Compatible With Your Marketplaces.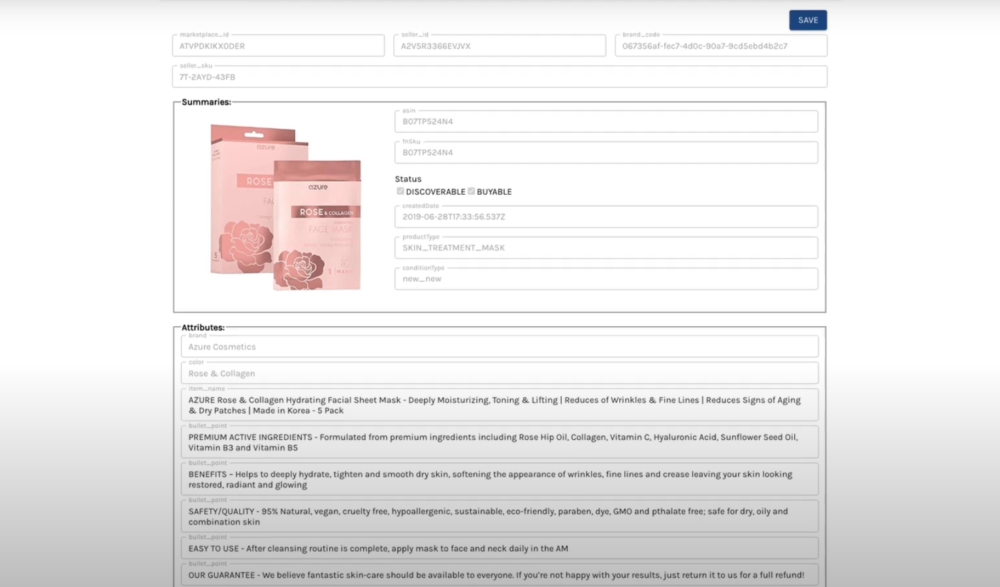 Before you sign up for a PIM software solution, ensure it has the functionalities that you need. PIM software should work with the marketplaces and channels you sell on.
For instance, if you sell on eBay U.S., Amazon U.S., and Amazon Canada, then a PIM should have features that allow you to update inventory across channels.
Nowadays, most good PIM software solutions have a variety of integrations that work with multiple channels without any time-consuming setup.
The less time you spend setting up your PIM, the quicker you can focus on growing business revenue.
2. Your PIM Should Use The Same Data Formats As The Marketplaces Where You Sell.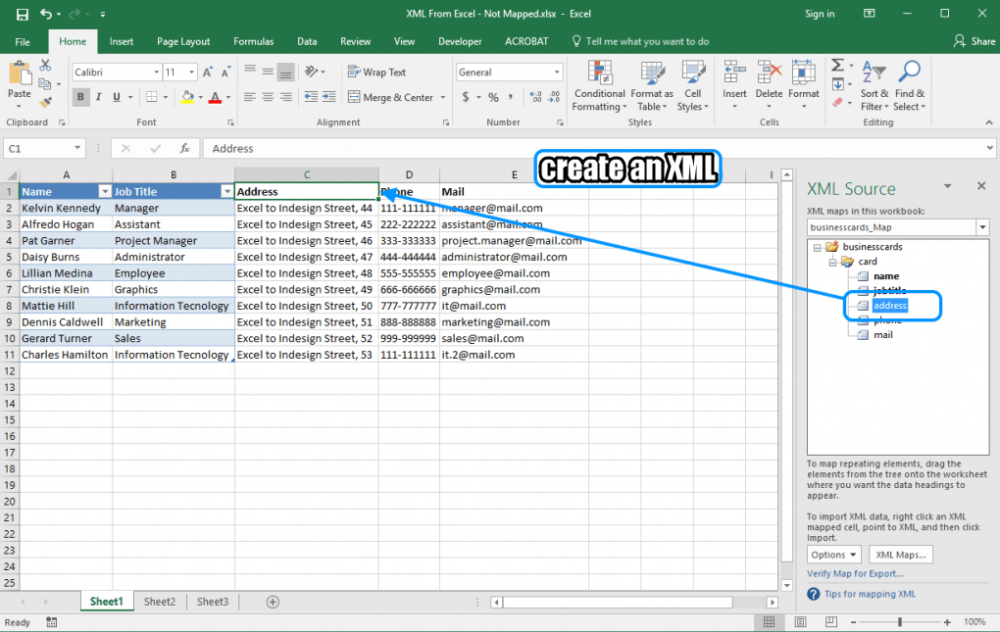 Another crucial thing to consider about a PIM software solution is when you're supporting the same data formats as your marketplaces.
If you're selling on Amazon U.S., then chances are that they will accept product data in XML or CSV formats. So, be sure that any PIM solution you use can import listings from those formats.
If you sell on multiple marketplaces, make sure the PIM formats are compatible with each one. Having compatibility with multiple marketplaces will save time and frustration.
PIMs make it easy to update your product information across an increasing number of places and channels.
3. Your PIM Should Get Its Data From The Same Sources As Your Marketplace.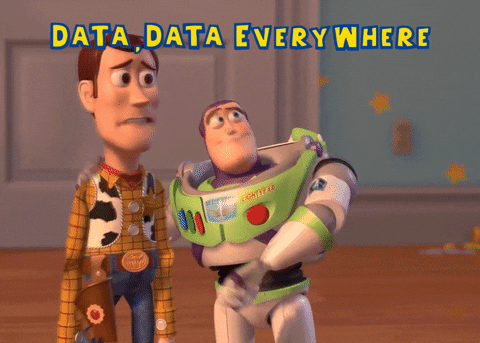 The amount of competition in eCommerce today means it's essential for you to have a competitive edge.
For instance, maybe you sell on marketplaces and run a company website. If so, then the PIM solution you use should get its data from all sources you rely on.
This way, any changes in inventory levels or pricing will happen automatically across all channels where you sell.
Monitoring inventory from one system will save you a lot of time, allowing you to focus on growing your business instead of updating listings across different channels.
4. Your PIM Should Send Updates Quickly To Marketplaces & Other Channels.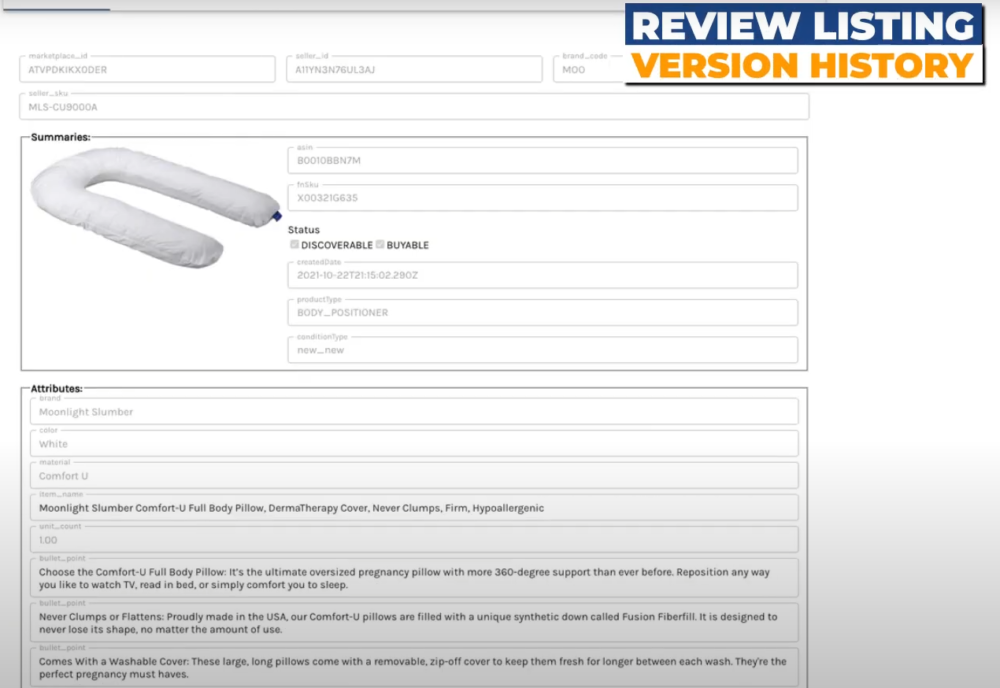 Another crucial thing to consider is how quickly your PIM software sends updates to the marketplaces that are relevant for you.
For example, you need to know that your listings are in sync with any inventory changes in marketplaces like eBay U.S. and Amazyou're., especially in the case of fast-moving consumer goods (FMCG).
Even if you're sending data every hour, not all PIMs update their product data simultaneously.
So make sure your PIM solution supports advanced features like bulk listing updates, which will guarantee all marketplaces receive updates with the latest product information at the same time.
5. Your PIM Should Update Listings Across Different Marketplaces & Channels Easily.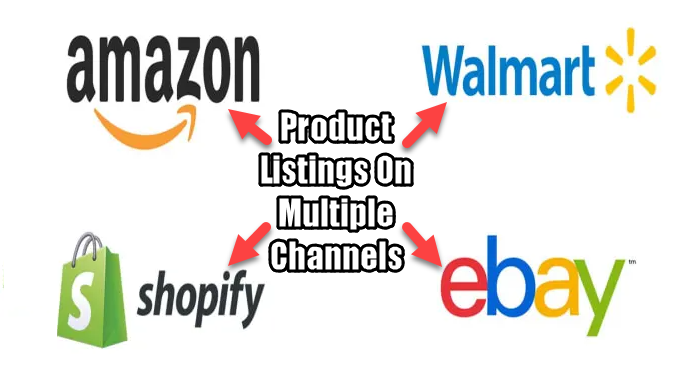 Another consideration is whether your PIM has a user-friendly interface for updating listings.
For instance, if you're selling on Amazon U.S., Amazon Canada, eBay U.S., and eBay Germany, updating product information across all these channels could become a real headache if you have to do it manually.
Thus, bulk updates come in handy for omnichannel eCommerce sellers. The easier your PIM software can update listings for you, the better control you'll have over your product information and the better your chances of increasing sales.
Easier to use than ever before, PIM solutions can take much of the headache from global eCommerce success. But Let'sexactly is PIM, and why should YOU care as a business owner or employee? Let's discuss the essentials of product information management.
What Is Product Information Management?
Product Information Management (PIM) manages product-related data across an entire supply chain, from manufacturers to distributors and retailers.
What Is A PIM?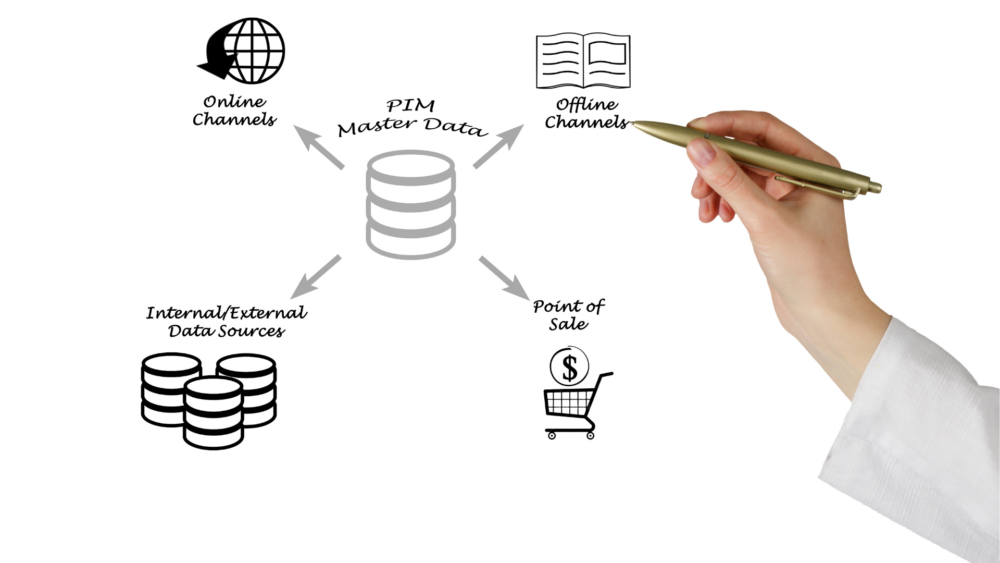 A PIM is a software used to automate the management of product data. Like any other software, it has two main components: the core and the modules.
The core software is responsible for basic information management features, including authentication, access rights, or versioning. These features will be the same for anyone that uses the PIM.
The modules are third-party integrations that extend functionalities by connecting with external apps (e.g., Marketplaces, ERP Systems, or B2B Data Interchange Standards). Therefore, even with the same PIM, your business might use features that make your system unique.
If you run an eCommerce business or operate a brick-and-mortar shop, organizing product data using a PIM will save you time and money. Managing product data is hard work, but storing, sharing, and collaborating with team members is easier with the right PIM solution.
Why Use Product Information Management Software?
Why should you use a PIM aLet'seCommerce seller on marketplaces like Amazon? There are several reasons. Let's cover how the right PIM software can make your job easier. A PIM does the following things well:
Collects Data From Different Sources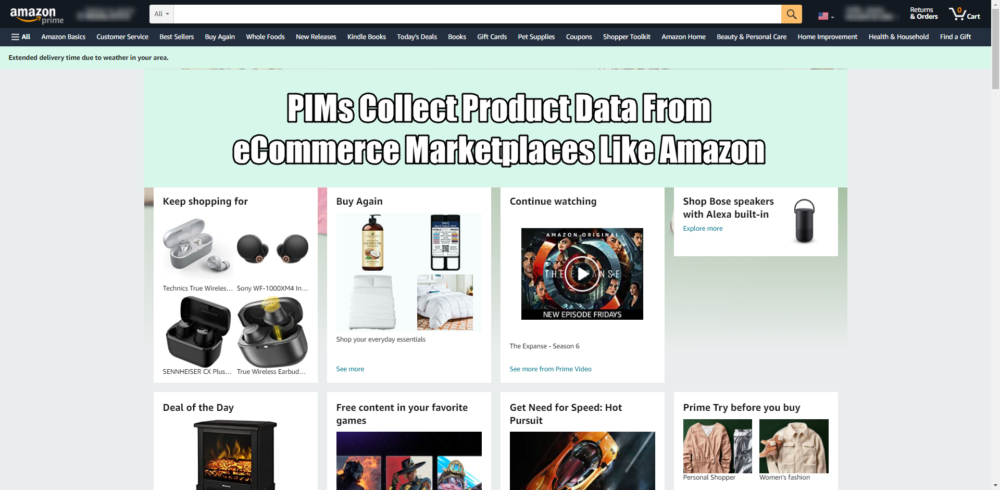 A PIM provides a single interface for managing product information from different sources, not just your website.
It helps manage catalogs and product data from marketplaces, websites, B2B trading platforms, and ERP systems.
Think of all the time you can save if you don't have to copy and paste product data and import products from multiple B2B trading platforms manually into your PIM.
Classifies Products
A PIM can help you build out your master product listings or fulfill data enrichment needs. It can be time-consuming to classify thousands of products using spreadsheets and SEO tools.
A PIM helps you speed up this process by exporting product metadata from different sources, like price, description, SKU, color, size, brand, UPC, etc.
Once you import data into your PIM software, it can update your existing products for instant enrichment. Having a PIM that updates your product listings from one hub saves you time and improves product visibility across the web.
Creating or updating hundreds of listings on different marketplaces or B2B platforms manually is very time-consuming and hard to do with any accuracy. The right PIM software can help you automate this process and save a lot of time.
Sets Work Priorities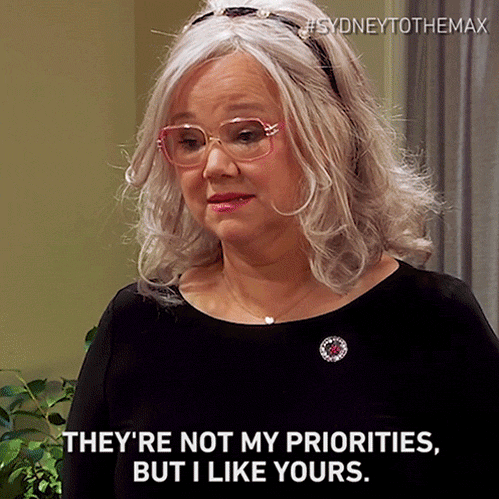 A PIM is typically more than just a product information management system. It's also an eCommerce platform that offers many features like inventory, price rules, discounts, promotions, and automated listings across marketplaces or B2B trading platforms.
Many PIMs alsoIt'se product management features to set work priorities and manage products. It's an effective tool for working in groups and overseeing large projects.
Improves Product Descriptions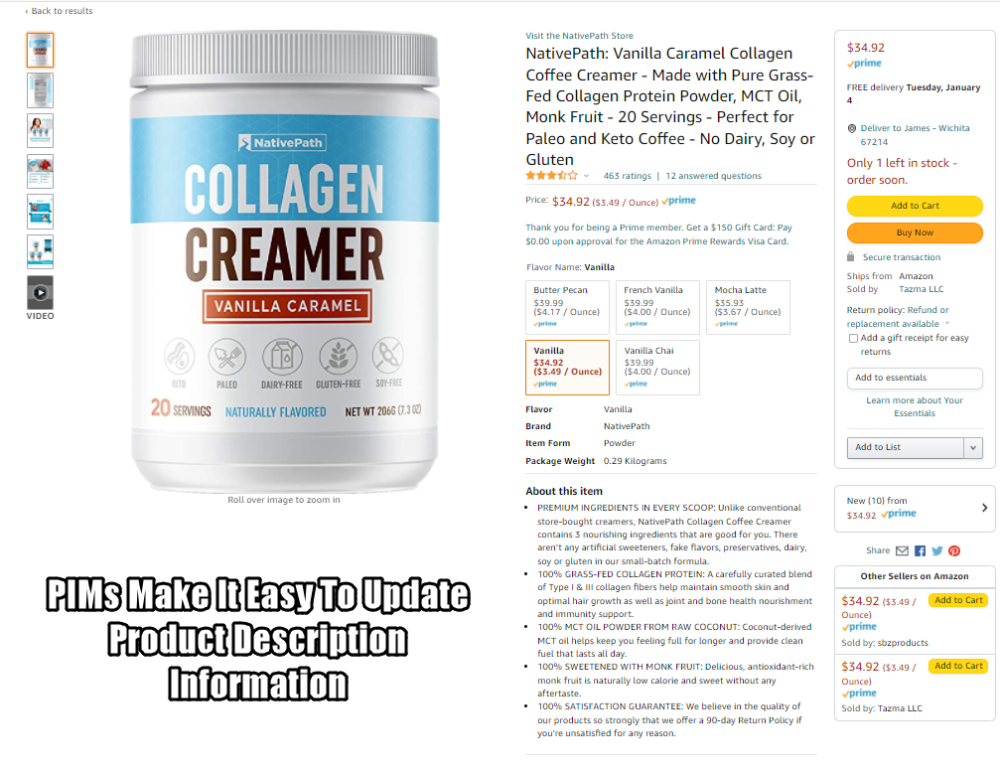 A PIM can help you improve your product descriptions and optimize them for search engines and better visibility across the web.
An essential part of a good description is keywords, including words shoppers use to find your goods or services on marketplaces and the internet.
A PIM solution helps by providing product metadata from different sources. You can use metadata information from your manufacturer or B2B trading platform supplier and other sources to improve product keywords and descriptions.
A good PIM can also help you create product feeds to markeIt'sces and lists of optimized keywords for search engine optimization (SEO). It's crucial that your words are relevant to the products you're selling and that they are consistent across your entire catalog.
Defines, Cleans, And Enriches Data
A large part of a PIM is managing product data from different sources. There is always some level of inconsistencies, duplicates, or missing information across your catalogs.
A critical function of a PIM solution is data quality and defining clear rules to clean up the data. Having precise data rules helps you improve product visibility and avoid losing revenue due to poor product data.
A PIM solution is also an eCommerce platform that offers many features like price rules, discounts, and promotions.
Thus, you can align your data between product listings for the same products in different places, improve your internal processes and save time with discounted prices on a product's website, or B2B platforms.
Manages Product Lifestyle With Product Information Management Software
Your PIM solution can help manage a product's life cycle from its development in the R&D stage to how it's curated, tagged, and classified in your catalog.
Here are some functions of a PIM that can help you manage all this:
Backend system for capturing product information using templates or an easy form interface.
Offline import tools where sellers can mass download product information from manufacturer catalogs.
Export bulk lists of thousands of products in the marketplace using filters.
Use price rules to automatically mark products with reduced prices for sales events, discounts, coupons, etc.
These functions will help you increase revenue and improve your business processes. It can also help you automate pricing, tax, and goods & services classification across your entire catalog.
As you can tell, there are several reasons to use product information management software within your eCommerce business.
But just who iLet'sr organization can benefit from product information management software? Let's discuss how employees within your company can save time and money using PIM software.
Who Should Use Product Information Management Software?
Who should use PIM? Retailers, marketeHere'sands, and eCommerce managers get the most from effective PIM software. Here's why:
Product Information Management Software For Retailers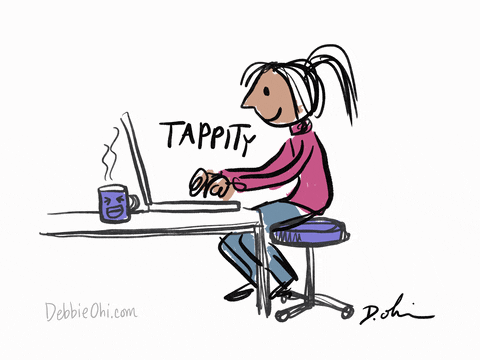 PIM software will help you manage multiple marketplaces if you're a retailer. It can help increase your eCommerce revenue by decreasing the time between creating listings.
Product information management software also helps retailers optimize product pages for search engines and other web page features like titles, descriptions, images, etc.
Product Information Management Software For Marketers
PIM software can help you create campaigns using specific products across your entire catalog if you're a marketer.
It also helps manage product lifestyles to engage shoppers at the right time during their journey before they purchase.
With an effective PIM solution, marketers benefit from creating product catalogs that are easily accessible for other departments and partners.
Product Information Management Software For Brands
If you're a brand, PIM software can help you create templates for different stages of product development. It also helps upload products to marketplaces faster and manages product data across your eCommerce channels.
PIM For eCommerce Managers
As an eCommerce manager, PIM software can help you automate processes between your retail business units.
For example, if you have price rules for products on marketplaces or your website, your eCommerce manager can use PIM software to maintain standards across multiple channels.
With a compelling product information management solution, eCommerce managers increase revenue while streamlining product data.
PIM software is the solution needed by all businesses to create unique listings across channels while maintaining consistent standards. The right solution helps improve sales and boosts overall eCommerce revenue by improving business processes, increasing employee productivity, and cutting costs.
Now that you've learned who PIM software helps, it's time to discover how to automate your business processes across channels when using PIM software.
Product Information Management Software For Business Process Automation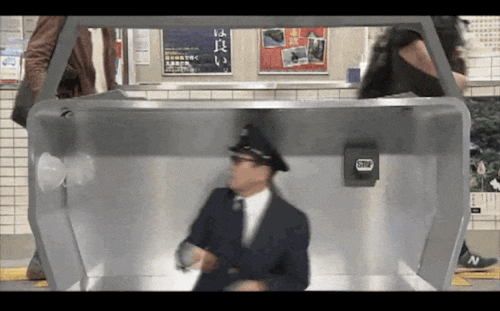 PIM software is the solution needed by all businesses to create unique listings across channels while maintaining consistent standards.
This helps improve sales and boosts overall eCommerce revenue by improving processes, increasing employee productivity, and cutting costs.
As you can imagine, this means there is a lot of business and marketing integration behind the scenes when using PIM software.
And eCommerce managers are one of the top roles that directly benefit from automating business processes through product information management software.
It is increasingly important for marketers to get more from their data in today's environment, and PIM software is the way to do this.
PIM software helps eCommerce managers with three major process automation tasks:
Automated Inventory Sync Across Marketplaces.
Product information management software allows retailers to automatically update product quantity on different channels or marketplaces after a sale.
This task used to take days or weeks to complete, but with automated inventory sync processes, it only takes seconds to update the data across all channels.
Marketing Automation.
PIM software helps eCommerce managers automate marketing functions by leveraging product and customer data stored in the PIM platform through trigger rules or marketing automation workflows.
Marketers can also use PIM software to set up personalized promotional offers or targeted marketing campaigns for sales, off-season promotions, lifecycle marketing, or remarketing to help boost revenue during different stages of the buying journey.
Multi-Channel Consistency.
Product information management software helps create unique snippets that show up in search results for product pages on marketplaces or across your website.
By creating a unified brand experience, you avoid gaps between channels and increase the value of each sale.
Now that we've gotten the basics of PIM down, let's talk about a significant factor that will impact how you select a PIM—price. In the upcoming section, we'll answer the question, what are the pricing options of product information management software?
Product Information Management Software Pricing Options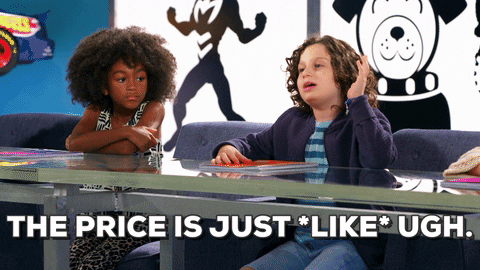 Since PIM software capabilities improve your business processes and make life easier, they typically come at a cost.
So what does this mean for retailers looking to incorporate PIM software into their business?
It boils down to advanced capabilities, streamlined processes, and increased revenue for eCommerce marketers.
Many providers offer their product information catalog software as a monthly subscription service and charge based on your catalog's overall size and scope (number of SKUs) or a flat monthly fee.
They typically include a free trial period to allow you to test the product before you sign up for a subscription.
Of course, some providers offer their software as a one-time purchase with no ongoing fees involved. These pricing models are ideal for retailers who temporarily use PIM software or a tiny scale.
Product information management software is also an excellent way to improve your eCommerce business processes and increase revenue.
However, you'll need to do your homework before choosing a PIM software provider to ensure the features meet all of your requirements.
Keep these five things in mind when making this critical decision:
Do you need multi-channel management capabilities?
Do you require product information automation features, such as metadata aggregator feeds?
Is pricing based on your overall catalog size the best option for your business model?
What do you need PIM software to accomplish to increase revenue?
How quickly do you need to see results?
As you can tell, a lot of thought goes into selecting the right PIM software.
Make sure that whatever provider you choose can handle all of your product information management needs, specifically when integrating with the eCommerce platforms and marketplaces where you sell.
In Conclusion
Managing product information can be a lot of work. ManagDon'troduct data across different marketplaces can be just as time-consuming. Donyou'rek losing sales because of poor product data consistency and quality.
If you're interested in learning more about product information management software for Amazon Sellers, why not check out Flat File Pro?
Flat File Pro is a web-based PIM software that makes listing backups and synchronizes your product data on any Amazon Marketplace in the world.
Be one of the first one-hundred users to register and enjoy a free 60-day trial, no credit card required.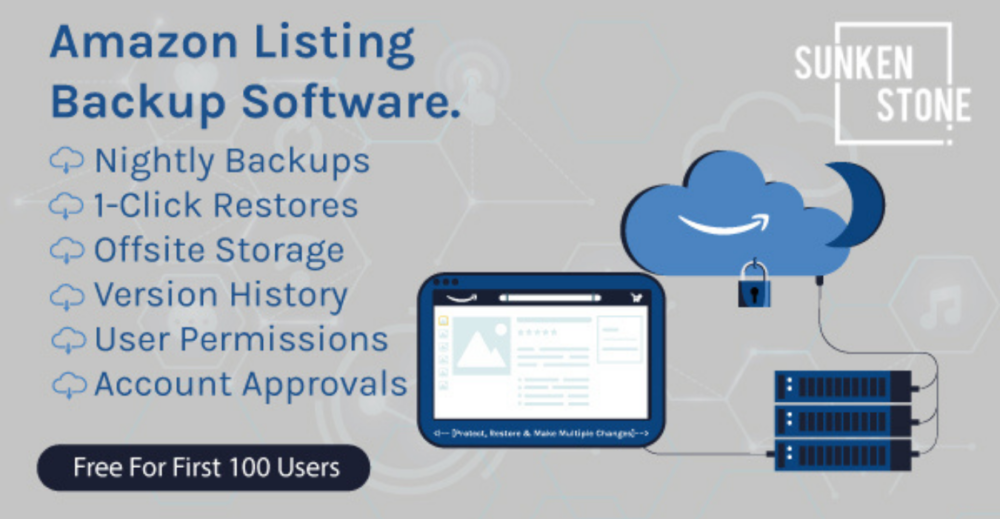 ---
Frequently Asked Questions
What is PIM software?
A PIM software is a computer program that manages your product information. PIM software keeps all of the information about your company in one place. Users can organize this data for easy reference and share it with anyone that needs it.
What is the best PIM software?
Whether PIM software works for your business depends on your company's needs. The best PIM software is the one that works for you, so it's essential to look at all of the features offered by different programs before making a decision. And if you're considering a PIM system to use as an Amazon Seller, learn more about Flat File Pro.
Who uses PIMs?
Many different types of companies use PIMs, not just eCommerce merchants. Mostly, companies use PIMs to keep track of any changes made to their product listings so that none of the information becomes outdated. It can also help companies manage multiple platforms simultaneously, like your website and an online marketplace platform to sell products.
What can PIM software do?
PIM software can be beneficial to your company. Special features of PIM software include cross-platform support, the ability to create backups, and the ability to integrate with various platforms or marketplaces.