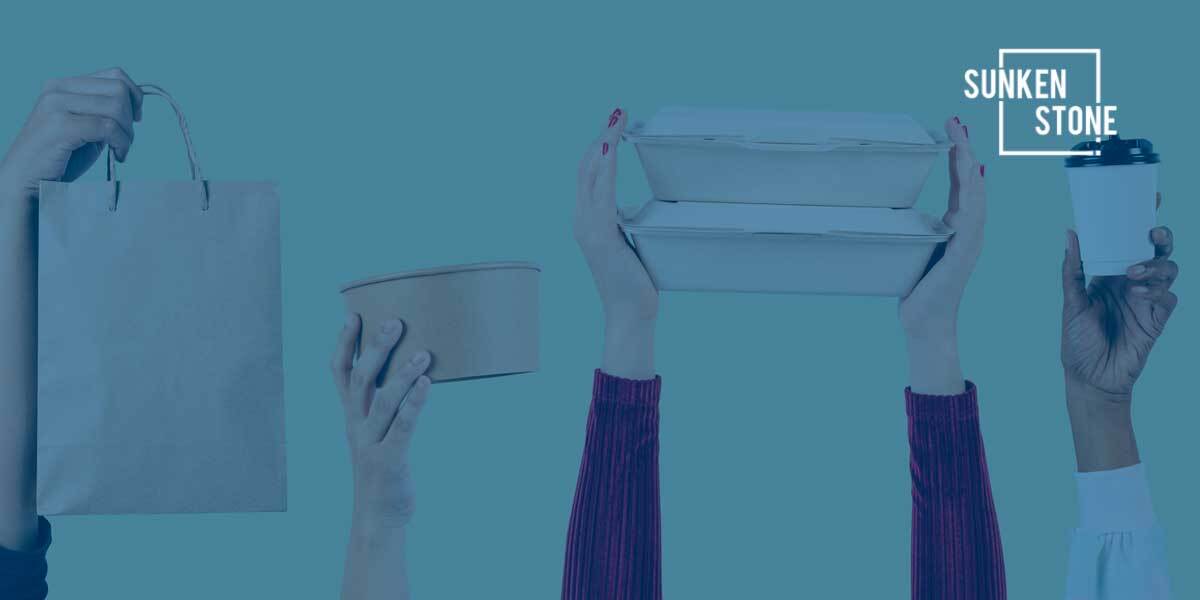 Packaging Redesign: 3 Impressive Package Rebrand Examples
What would you say if modern marketing created a channel that reached 100% of your customers out of the blue?
Don't get too shocked, but that marketing channel already exists. It's your packaging.
Each Amazon customer of yours starts their physical relationship with your brand by interacting with the packaging. Packaging is the first physical touchpoint between your brand and the customer.
So, from a branding perspective, the potential after a packaging redesign is enormous.
Nail your packaging design, and you'll be making a great first impression and reminding customers that they made the right purchasing decision.
Create something sub-par, and you'll create a disjointed branding experience that does more harm than good.
But you probably already know all this. But is your packaging the best it can be?
In this article, we'll take a look at some of the most common packaging mistakes made by brand managers just like you and show you how to rectify them without reinventing the wheel.
Here's how packing redesign helps improve your existing product packaging to reduce cost and improve performance. We're about to cover these topics:
Common Primary And Secondary Packaging Mistakes
When launching a brand, it's easy to understand why there's so much focus on developing the product itself.
Whether it's food, clothing, supplements, accessories, or decor, there's so much focus on getting the product right because that, after all, is what the customer is buying.
In sourcing the product or its raw materials, costs are optimized, processes are streamlined, and cash flow through the business is balanced.
And packaging takes a back seat, quite often forgotten about.
When product packaging is considered, it's often left to the last minute, meaning standardized, off-the-shelf packaging products are implemented.
For example, the classic corrugated mailer box.
When you think 'packaging,' it's this type of product that more than likely defines that word. As a result, many brands new to the market rely on this type of packaging.
However, as those brands start to grow and scale their operations, this type of packaging sucks up cash flow and stifles growth.
Reviewing Your Existing Packaging
As mentioned earlier, optimizing your packaging design isn't always about reinventing the wheel. Packaging can be designed from the ground up (more on that later), but the best place to start is with simple product substitution.
For example, the corrugated cardboard mailer that was mentioned earlier. It's excellent at protecting brittle and fragile products, but for flexible and durable products like clothing and smaller accessories, it's more than likely overkill.
Consider substituting corrugated cardboard with poly mailer bags.
As some parts of the world start to implement bans on single-use packaging, mailing bags like this may incur an extra tax when sourcing. A wide range of comparable mailing bags from corn by-products perform just as well and are entirely biodegradable.
Other packaging solutions that are often overlooked include padded mailer bags, which are suitable for smaller electronics.
Consider substituting stand-up pouches that are often hard to recycle with some form of a tube with capped ends.
Cardboard tubes are also an excellent solution for board games and puzzles and are often 'saved' by customers to reuse as something else around the house.
Revitalizing Your Design
The packaging product is just one element of your overall packaging. The visual aspect of your packaging is what makes the unboxing experience.
If you're in the process of substituting or upgrading your packaging, consider giving your packaging design an overhaul, too, to improve the overall visual aesthetic of your packaging.
>> TAKE THE SUCCESS QUIZ NOW: This 2-Minute Quiz Accurately Predicts Whether Your Brand Has What It Takes To Succeed On Amazon Today
Internal Print
There's just as much real estate on the inside of your packaging as there is outside.
Creating something unique that comes inside your box is a great way to make your customer feel like they're holding something special. For example, simply saying hi or saying thanks in your brand's tone of voice can work well.
If your brand is one of elegance and luxury, use darker shades and tones to make the product stand out inside the box.
Void Filler
Unless you redesign your packaging from the ground up, there will likely be some empty space on the inside. If your product is free to move around this space inside the box, the chances of damage during transit only grow.
Below, you can see how The Cravory delivers its cookies in custom bakery boxes and uses colored wood wool that matches the external design of the box.
Consider using custom tissue paper, wood wool, or even an insert to ensure the security of your product. What's more, all these void fillers can be customized to enhance the presentation of your product further when it arrives.
Built-In Reusability
Sustainability is only growing in importance as more and more consumers are willing to change their preference for a brand that's got a reliable sustainability policy.
And the easiest way to implement sustainable packaging is to design it to be reused again.
Monday's Child is a supplier of children's wear. More specifically, they create the 'nice dress' that every young girl needs in their closet growing up.
They also know that those young girls are bound to have toy dolls at hand to play with. So their packaging can be repurposed as a dollhouse.
Such a concept gives the packaging a second use while also making the brand mean more to the customer – in this sense, mom and dad.
Patterns
Packaging is a fantastic blank canvas to let your brand's creativity soar. Think about how to use all of that canvas to its full potential. Consider using a pattern or an image that extends over all surfaces of your packaging.
Designs like this are easily made on a dieline. They can help you double-down on value-added selling by making your packaging feel a little more 'special.'
Take a look at your logo and assess if it can be used in other ways rather than just being placed once on the surface of your packaging.
Value Engineered Packaging
Value-engineered packaging is the process of designing your packaging from the ground up for a single SKU.
A packaging engineer looks at your product and considers all other elements of your business (like budget, lifecycle analysis, storage, and delivery methods) and creates a single solution for a single product.
The result is a design that's optimized for all elements of your processes, including if you provide frustration-free packaging.
Packaging engineers can design several types of packaging this way and then amalgamate them into a single packaging product. Such a process means a single packaging solution, optimized for several areas but suited for one, two, or several products.
Value-engineered packaging allows you to buy that packaging solution in bulk, lowering the per-unit cost, minimizes the number of packaging products you need to source, and doesn't compromise on security.
Sustainable Packaging 101:
In 2018, packaging waste generated was estimated at 174 kg per inhabitant in the EU. This is an alarming number of purely packaging waste.
Many brands are now shifting their core values to reflect new sustainable principles. Not just because it's the moral thing to do but also because consumers are more conscious about what they buy and its effects on the environment.
The chances are that your brand has sustainability woven into its DNA, and therefore sustainable packaging is paramount. Implementing a sustainable packaging policy proves that the environment is vital to every facet of your business, not only the product that your brand is built upon.
But sustainable packaging doesn't have to be triple the price of other options. Packaging sustainability isn't about using cutting-edge materials technology.
Yes, Ikea has implemented mushroom-based packaging, and cosmetic brands use seaweed-based packaging that dissolves when exposed to water – but that doesn't mean you have to do it.
Wood fiber (also known as paper pulp) is one of the most environmentally friendly packaging materials.
With such a robust infrastructure already in place to recycle paper, recycled cardboard has a cradle-to-cradle lifecycle that leaves a minute footprint compared to many other go-to solutions.
FSC certifications prove that, if made from virgin fiber, your box is made from sustainability harvest resources or that it has been made from recycled paper pulp.
In the printing industry, soy-based ink is the go-to solution, and glues made from animal products are not suitable for making wood fiber (paper and cardboard) stick together, so it's not used at all.
Long story short, if you're looking to implement an affordable but effective custom packaging solution, pulp-based products are the most straightforward solutions to implement without experimenting with new materials.
Packaging Redesign – 3 Examples Of Killer Packaging Design
You've seen a lot of theory in this article so far. It would be pretty simple to show you how giant brands leverage sustainable packaging or a unique packaging design to reap all the benefits you previously read about.
But your business isn't the same as Unilever, Volkswagen, or Coca-Cola. That's why you're about to see great examples of effective packaging design from brands just like yours.
1) Raylo
Raylo is a British Telco company that offers customers a new phone on a 12 or 24-month plan. At the end, they can send the phone back in to be recycled and upgrade to a new model.
The problem is that Raylo is a reseller – they profit off selling the product of another company – in this case, Apple and Samsung.
Sending the factory-packed phone and a case, contract, and other accessories required their packaging solution to be designed from the ground up, which was also visually memorable.
As you can see from the image above, the company managed to nail their packaging design and create something truly memorable, even as they're selling another company's products.
2) Hemp Juice
Hemp Juice is a Polish CBD brand. The CBD industry has seen an explosion in recent years, thanks to the widely known therapeutic benefits of Cannbidoid oils.
Wanting to steer well away from the typical 'stoner' branding or overly medical-like branding of many competitors, Hemp Juice created branded imagery that replicates CBD users' feelings – calmness, tranquillity, and one of general happiness.
Such emotions are evident on their custom labels, as well as on the product packaging.
Hemp juice is a fine example of effective branding that echoes a brand's values adapted to the medium of product packaging.
3) Monokel
This German menswear brand offers a high-end brand experience in the Berlin store.
Essential to this experience is the packaging that a customer takes home their product in. Like many high-end brands, Monokel uses a minimalistic typeface on their clothing labels, one that's embossed on their two-piece product boxes.
The result is branded retail packaging that takes a step back and lets the high-quality of the product and experience do the talking.
Conclusion
Packaging plays a massive role in your business. It's more than just a box; it's a branding mechanism and security device.
But it's also an expense that your brand has to bear. Still, when done right, it can have a tremendous positive impact on your brand notoriety, customer satisfaction, and ultimately, your bottom line.
Do You Feel Like Your Amazon Business Is In A Rut?
You're not alone. Many businesses find it difficult to scale on Amazon. That's where we come in. We are a top-tier, turnkey, performance-based Amazon marketing agency that can help you take your business to the next level.
We have a proven 4-pillar process that helps businesses achieve higher sales, AOVs, ROIs, and other 3-letter acronyms. Let us show you how we can help you achieve the same success. Click here to schedule a call with a strategist.
---
Frequently Asked Questions
How do you redesign packaging?
There is no one-size-fits-all answer to this question, as the best way to redesign packaging will vary depending on the product, the brand, and the goals of the redesign. Generally, packaging redesign includes both strategic and creative elements and should be approached with a focus on both form and function.
What are the 4 principles of effective packaging design?
There is no definitive answer to this question, as different designers may have different opinions. However, some commonly cited principles of effective packaging design include simplicity, durability, ergonomics, and visual appeal.
What are the examples of packaging design?
The most important elements of packaging design include the logo, the color scheme, the text, and the overall aesthetic. The packaging should also be functional and easy to use.
Why do companies change their packaging?
Companies change their packaging for a variety of reasons, including to update the look of the brand, to appeal to a new target market, to reduce costs, or to improve the function of the packaging.