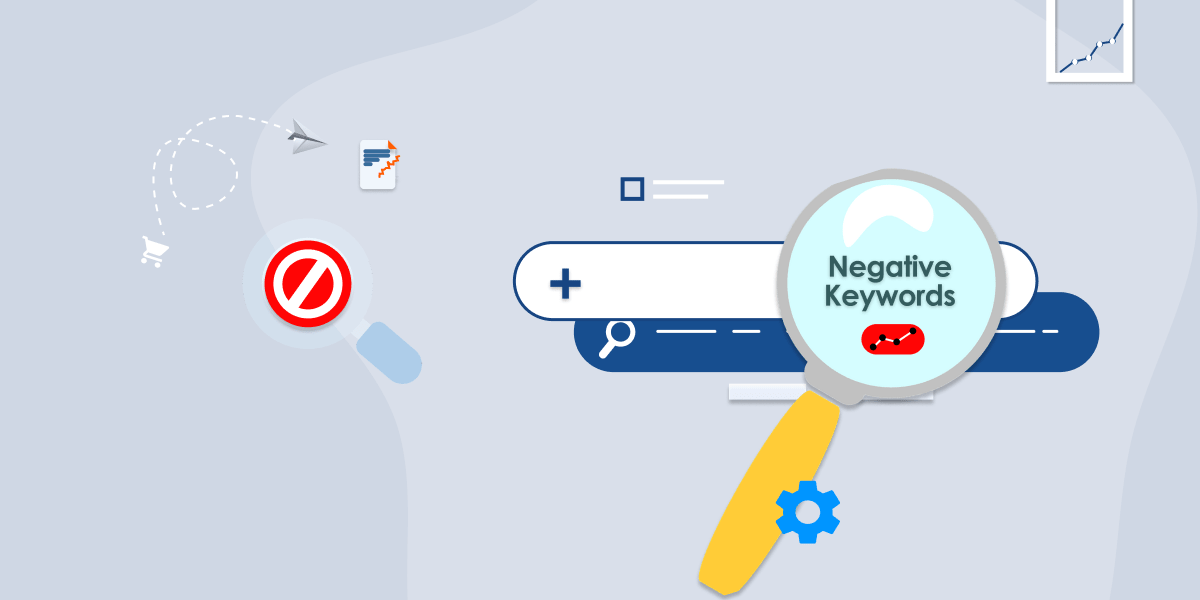 How To Effectively Use Negative Keywords in Your Amazon Ads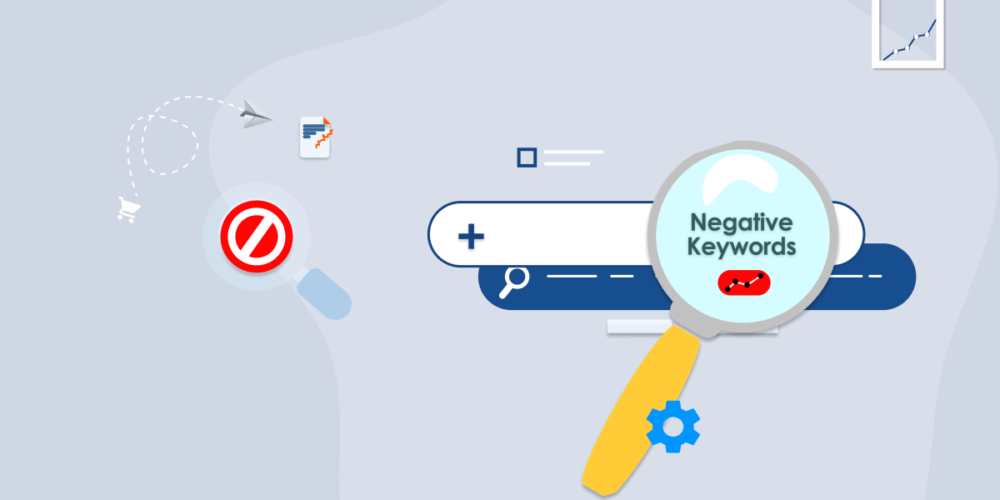 Negative keywords are potent tools but slightly dangerous for the average Amazon seller. As an advertiser on Amazon, your goal is to maximize your product traffic and convert visitors to buyers. Yet, negative keywords let you limit where your ads appear.
Here's how to effectively use negative keywords in your Amazon ads to ensure you don't misuse them.
By the way, did you know that Sunken Stone produces a guide with all the top success tips from experienced Amazon sellers?
>> REQUEST A FREE PROPOSAL: Take 30 seconds to request a proposal and receive a customized roadmap to skyrocket your sales, beat your competition & make your brand thrive on Amazon.
What Are Negative Keywords On Amazon?
If you want to stop your Sponsored Product or Sponsored Display ads from appearing on specific search results pages, then you can apply negative keywords to your ad campaigns.
Negative keywords are an excellent tool for Amazon advertisers that control where their ads appear on the leading eCommerce marketplace.
For example, here's a search page for a brand called HAMMOCKS RADA. You can see there are also advertisements from other companies on the search results pages.
Let's say that these advertisers no longer wanted to appear on this search results page. After reviewing their ad campaign results, they remember that their ad appears whenever someone searches for the word hammock.
How Can Advertisers Stop Ads From Appearing On Search Result Pages?
The advertisers determine that their product and brand ads appear whenever someone searches for the brand HAMMOCKS RADA. Because they use the keyword hammock as a phrase match keyword. And several other hammock company keywords appear on their ad search term report.
But because this is a brand search query, most people who click on an ad from this search term result page end up buying a hammock from HAMMOCKS RADA. Rather than buying a product from a competing company, which wastes the advertising budget.
In this case, a company will want to add a negative keyword to their keyword terms for Amazon ads. Using "Rada" as a negative keyword will ensure that hammock ads won't appear whenever someone searches for "Hammocks Rada". The advertiser will save money on their advertising spend.
Amazon Match Types
There are several ways you can further customize your negative keywords to ensure the best results possible. Advertisers can avoid ads appearing on the wrong search terms by setting negative phrase match and negative exact match keywords. Here's how various match types work:
Negative Phrase Match Keywords
To block your ads from appearing whenever someone uses a phrase in a specific order, use negative phrase keywords.
For example,
If you want to stop your ads from appearing whenever someone searches children's vitamins, a negative phrase keyword would prevent ads for terms like "gummy children's vitamins" and "chewy children's vitamins," as well.
However, it would not prevent search terms like "children's gummy vitamins". Since the order is not similar to the negative phrase "children's vitamins."
Exact Match Keywords
Now, there are also times where you want to block your ad from appearing in specific search terms.
For example, sellers who want to ensure that their ads don't appear on the "gummy children's vitamins" search results pages. But do appear for "chewy children's vitamins" should use exact match keywords.
Exact match keywords prevent ads from appearing on results pages if a customer searches for the same term on Amazon.com.
In the example above, a seller would set a negative exact match keyword for the phrase "gummy children's vitamins". Unlike a negative phrase match, exact match keywords will not ban modifiers at the beginning or end of the search terms.
Now that you understand why negative keywords on Amazon are essential let's discuss adding them to your subsequent ad campaigns. Sign in to Seller Central and prepare to learn how to add negative keywords to your Amazon ad campaigns.
How To Add Negative Keywords To Amazon
After logging into your Seller Central, hover over the "Advertising" tab and click "Campaign Manager". Next, select "Negative Keywords" and add negative keywords to your campaigns or ad groups. It is that simple!
Seller Central Negative Keywords Amazon Search Reports
The easiest way to create a list of negative keywords involves viewing reports, and more specifically, the Amazon Search Terms report. This report explains the success of your current ad campaigns. It describes how many impressions, clicks, and sales you earn from each of your ads.
To access the Search Terms report, sellers can visit their Seller Central, hover over "Reports," and click "Create Report."
Next, click Sponsored Products under the All Campaigns option. Finally, change the report type to "Search Term," choose your report time unit, and run the report.
Congrats, you now have access to a valuable tool that helps you select negative keywords on Amazon! But before you start adjusting your ad campaigns, let's discuss the best way to use negative keywords.
Taking A Balanced Approach To Adding Negative Keywords
If you add too many negative keywords, your ads might not appear with enough frequency to achieve outstanding results. Instead, you want to focus on only removing keywords, phrases, brand, and product ads that underperform.
Optimize existing negative keywords or start building your negative keyword list with low-performing keywords. They appear on your Search Term report.
After a month of ad data with a moderate budget, sellers can identify non-converting keywords with a low click-through rate, have a high click-through rate without sales success, or increase ad spend too much.
In addition to adding negative keywords to stop ads from appearing when customers use specific search terms, sellers should also use negative keywords to prevent ads from appearing on products or brand search terms of some competitor's product and brand pages.
Why Are These Important To Advertisers?
There are several reasons why negative keywords are valuable for Amazon Sellers. Here's why all advertisers should consider adding them to their existing and upcoming ad campaigns.
Improves ROI
By consistently reviewing ad campaign performance, sellers can improve their return on investment. Essentially, your goal will be to find search terms and phrases that waste your advertising spend. By eliminating ads that appear on under-performing pages, you can scale up ad spend on your successful keywords.
Protects Your Brand And Product Reputation
There are some brands and products that popular brands don't want to associate with. Adding negative keywords to stop ads from appearing on product listings of products that a brand doesn't share values with will save an advertiser the headache.
Increases Ability For The Right Buyers To Locate Your Products
By directing funds to keywords that convert visitors to buyers and eliminating keywords and phrases that don't convert, you help more customers locate and buy your products. Every time a prospective customer clicks your ad, there's a chance for them to convert to a sale, or better yet, a repeat customer.
There's a lot to know about selling on Amazon and trying to learn everything about building successful ad campaigns can be overwhelming for beginners. Although negative keywords seem like a minor part of advertising on Amazon, correct usage will maximize your ad ROI and protect your brand's assets.
But what if you don't personally want to manage your company's ad campaigns and negative keyword lists? In that case, Sunken Stone, a top-tier, results-driven Amazon marketing Agency for growing eCommerce brands can manage the process for you.
What are Amazon Advertising Negative Keywords? Advertisers on Amazon can prevent their product or brand ads from appearing when customers use specific search terms.
There are two ways to add negative keywords to your ad campaigns, using exact match and phrase match types, which help sellers restrict their ad campaigns.
Do You Feel Like Your Amazon Business Is In A Rut?
You're not alone. Many businesses find it difficult to scale on Amazon. That's where we come in. We are a top-tier, turnkey, performance-based Amazon marketing agency that can help you take your business to the next level.
We have a proven 4-pillar process that helps businesses achieve higher sales, AOVs, ROIs, and other 3-letter acronyms. Let us show you how we can help you achieve the same success. Click here to schedule a call with a strategist.
Request A Free Proposal
Are you tired of losing sales to your competition on Amazon? It's frustrating for otherwise successful brands to underperform on the leading eCommerce platform.
Sunken Stone will help you find a solution to increase your profits on Amazon. Click "Request My Proposal" below to receive a customized roadmap to beat your competition and uncover new areas of opportunity for increasing sales.
---
Frequently Asked Questions
What are negative keywords in Amazon?
Advertisers on Amazon can include negative keywords, which prevent ads from appearing when customers search for specific words or phrases.
For example, if you want an ad for sunscreen to occur when a potential buyer searches for SPF 50 but not SPF 70, you could create a negative keyword for the search term SPF '70'. Negative keywords prevent advertisers from wasting money showing customers ads for products that are not relevant.
How do I find negative keywords?
You can build a list of negative keywords by reviewing your Amazon search term report. Generate it on your Seller Central homepage to uncover which keywords drive product sales, which ones aren't, and which ads you should optimize. Afterward, update your negative keywords to avoid showing ads in search queries that fail to convert.
What is negative targeting Amazon?
Negative targeting is the ability to exclude brands and products from ever showcasing your ads. It's perfect for advertisers that don't want to waste money showing ads on competitor's products. Like negative keywords, negative targeting can help you avoid low ROI on your Amazon ads.
How do you target the right negative keywords on Amazon?
Look for keywords in your ads that are not converting, causing you to spend too much per purchase or high-click without converting. By understanding your analytic ad data, you can add negative keywords for terms that fail to make sales of your products. Doing this should improve your ROAS without eliminating too many customer search terms.