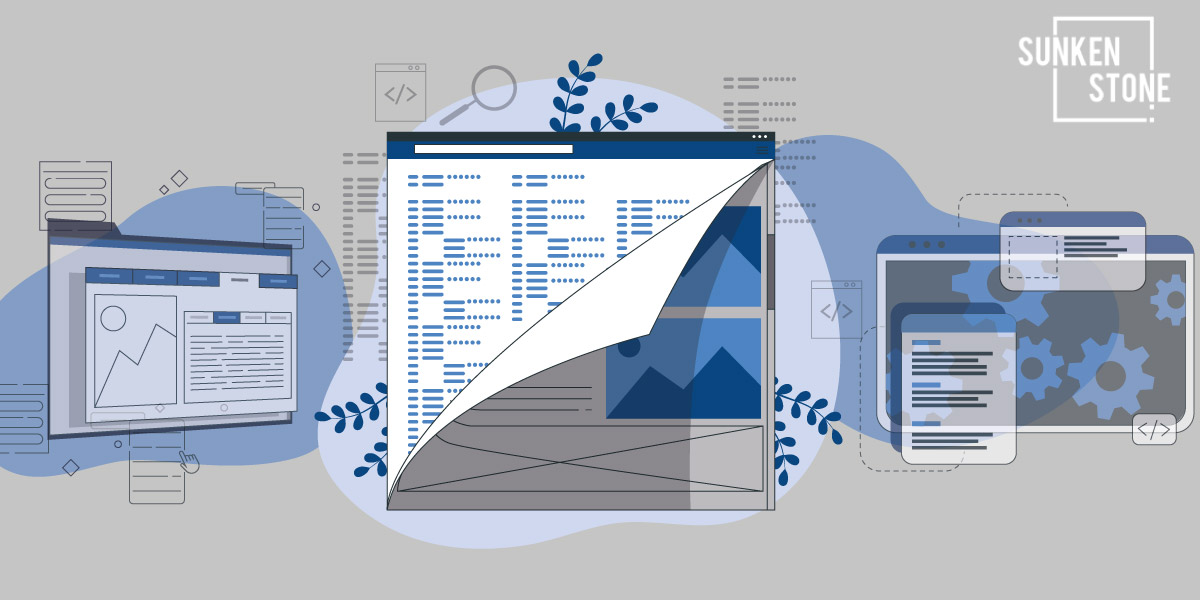 The 5 Best Practices You Need To Use In Your Metadata
As an eCommerce seller, you're constantly making digital assets. You're snapping product photos, creating promotional videos, and writing about your brand. And stored inside each file is metadata, which provides details about every product.
But what is the metadata best practice to follow, and what is metadata anyway? Well, metadata is information that explains the who, what, where, when, and why of a digital asset. But that doesn't explain everything eCommerce sellers should know about the topic.
With that in mind, let's discuss metadata and metadata best practices to determine why it is crucial to understand as an eCommerce Seller. If you're wondering about metadata best practices and how to use data for your organization's benefit, then you've come to the right place!
Let's explore everything eCommerce sellers should know about digital asset metadata.
What Is Metadata?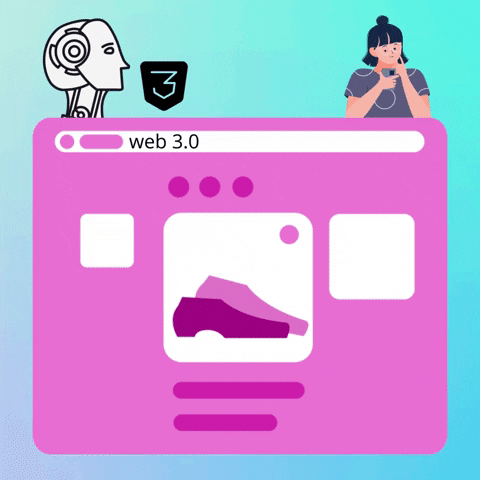 Metadata is data about data. Essentially, metadata is code stored inside a file that describes the data. It helps people and computers locate information about your eCommerce digital assets.
For example, in a product photo file, there might be metadata that reads: "Photographer Name: Chani Green," "Date Taken: 1-1-2022," and "Location: San Francisco, CA."
By searching digital asset management (DAM) software for a term like "Chani Green," you can locate all of her images, including her photo in San Francisco.
The computer software you select searches the Photographer Name taxonomy. Next, it displays all the product images associated with Chani Green.
And at any time, you can update image metadata to make it easier to find more of Chani's product photos.
>> SECURE & PROTECT AMAZON SELLER DATA: Protect Product Listings Against Data Loss, Fraudsters, And Human Error With Flat File Pro
Why Should I Add Metadata To My eCommerce Product Photos?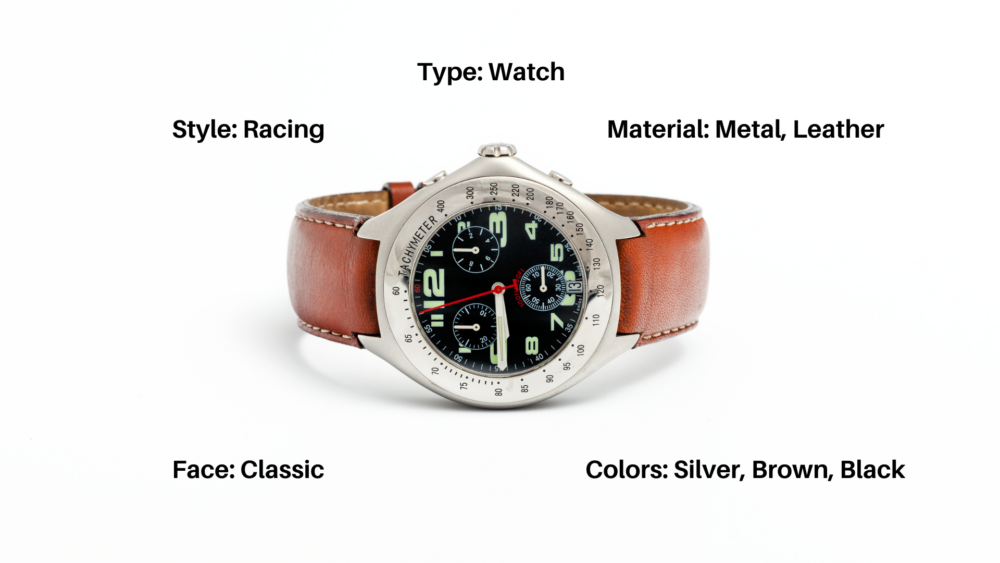 If you're an eCommerce or retail business owner, adding metadata to your digital assets is essential because it helps customers find the products they want.
It also saves time for your staff because you can quickly locate items in your eCommerce folder.
We can't express enough how frustrating it is to lose a digital asset. It can stall marketing campaigns and cause a delay in your workflow.
Let's say you're running an eCommerce marketing campaign to promote a new product line.
The goal is to increase social media shares, generate buzz on Twitter, and raise your website's Google rankings.
You open your DAM software folder looking for the perfect product photo highlighting your brand's new line.
You don't find it because it's lost in the mess of your eCommerce folder. Instead of having an efficient way to secure and store digital assets, your company's drowning in Trello boards, spreadsheets, and many different photo management programs searching for a missing image.
Not good! Your workflow has been interrupted, and now it's taking too much time to find the photo you need.
Best Amazon eCommerce Metadata Software – Flat File Pro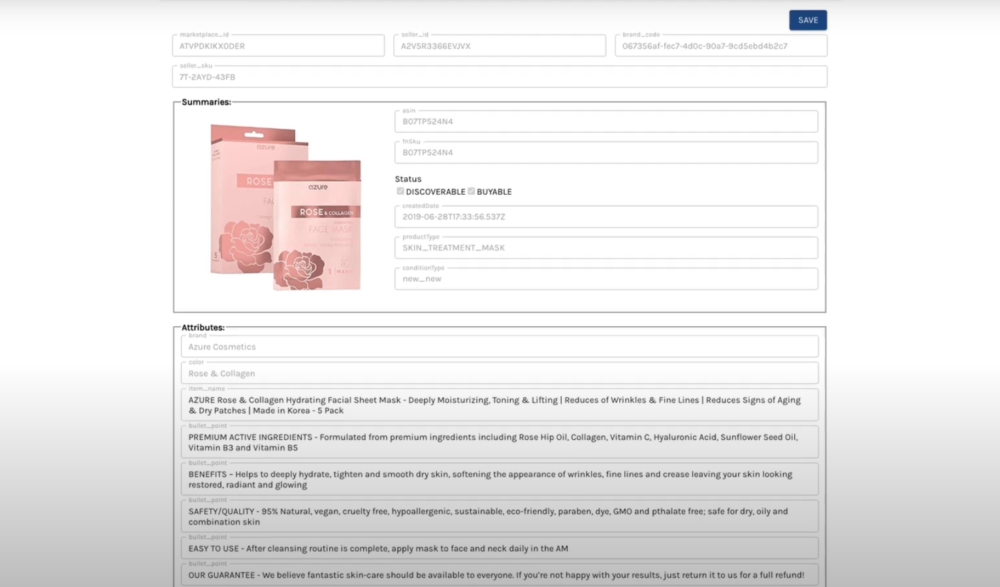 If you're an Amazon merchant, the best way to add metadata to your products is Flat File Pro. Glad you asked what the best Amazon metadata software is—bonus points to you! Back to our story about losing a brand asset before an extensive campaign.
Instead of wasting time searching for lost digital assets, adding metadata to your images can save you and your staff countless hours.
However, let's say that you don't currently use a DAM that adds metadata to your digital assets. Now, there's a delay to your campaign. Instead of making your monthly bonus, you're frantically searching for another photo to post on Twitter.
More To Do About Metadata Best Practices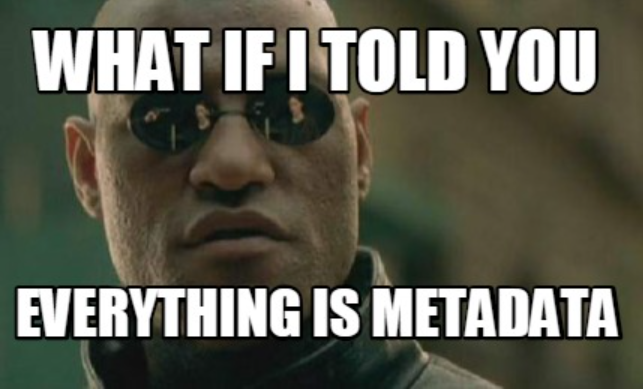 "If only I had an eCommerce digital asset management metadata solution," you might think.
The easiest way to avoid this scenario is by adding metadata to digital assets.
Metadata makes it simple for marketers, buyers, and designers to find their digital assets. Your team can configure metadata to sort files for easier access in programs like Photoshop, Illustrator, or your DAM software.
Finally, metadata tells the story of your brand's digital assets. It adds authenticity and legitimacy to your company, making it easier for customers to trust you.
However, there's much more to know about metadata than simply adding a "Name" tag. But so far, we've only given examples of structural metadata. So, what is metadata, and what should you know about its many types?
There are several types of metadata that you can store in your digital assets. They're known as administrative, structural, and descriptive metadata. Here's what you should know about organizing eCommerce products and digital assets data.
What Types Of Metadata Are There?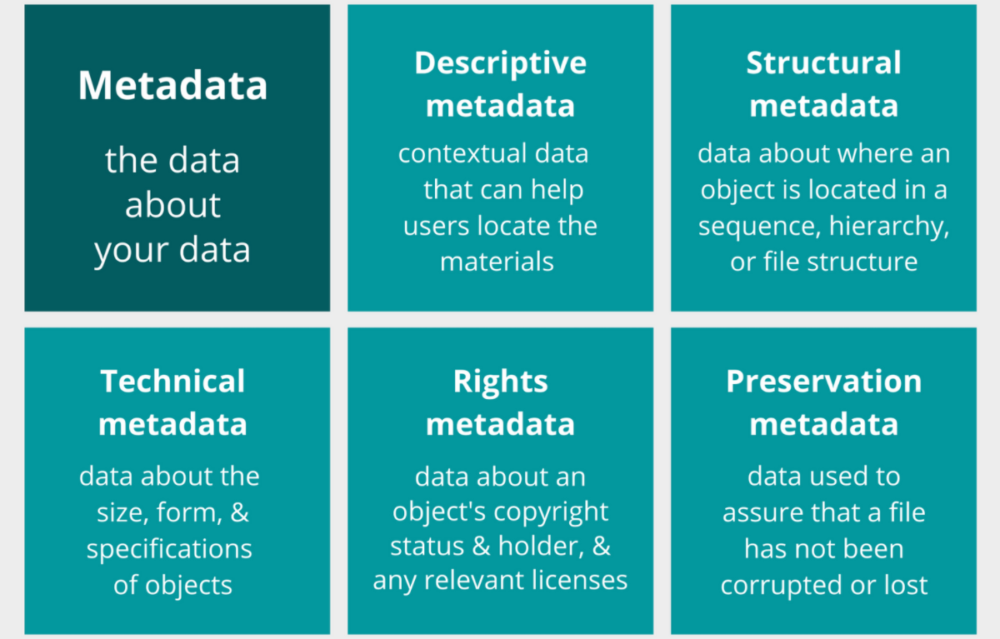 Now that you know that there are three types of metadata let's explain how they work.
Administrative Metadata
Administrative metadata is the essential information that describes your eCommerce business and its digital assets. Administrative metadata includes:
Who imported or created the file (the creator)
When it was saved (the timestamp)
Where it's stored (its path on a particular server or drive)
The digital rights (how another party can use the asset)
How to preserve the asset (rules explaining how often to update or repurpose digital content)
Administrative metadata is usually automatically created when you import digital assets into your content management system.
Therefore, using administrative metadata searches, you should find every digital asset you've imported, even if it doesn't include other metadata information.
Structural Metadata
Structural metadata includes all the digital asset information you must collect. Some examples include fundamental fields like file type, date created, and purpose.
If you're new to DAM software, structural metadata might sound intimidating. But in reality, most DAM software includes pre-defined taxonomies for storing information about your digital assets.
Additionally, you can create custom fields to fit your specific requirements. In this way, structural metadata is very flexible and customized to meet your organization's needs.
Descriptive Metadata
Descriptive metadata provides all the details about a specific digital asset. Fields such as title, subject, audience, and purpose describe the asset and outline its use.
Every digital asset will have different descriptive labels and tags, which the creator or curator defines. That's why it's helpful to create metadata rules within eCommerce companies that ensure all digital asset creators make it easy to find their content.
But metadata isn't the only data stored inside an eCommerce digital asset. Other data classify metadata, known as taxonomies. We touched on it a little above, so let's answer the question, "what is taxonomy?"
What Is Taxonomy?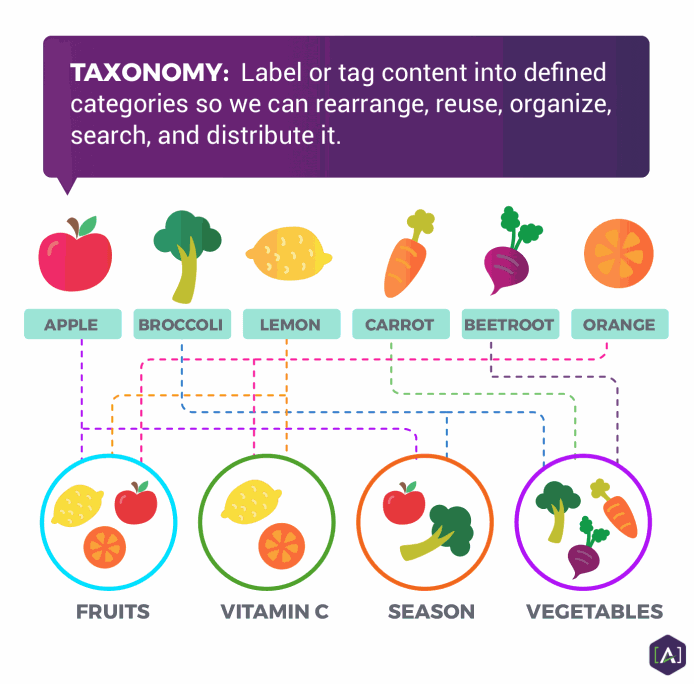 A taxonomy defines digital asset metadata and organizes it into groups. Taxonomies are essentially theme-based metadata that groups similar eCommerce digital assets.
To include taxonomy into eCommerce digital asset metadata requires you to add a particular tag or label that helps classify specific data.
Just think about it, if you have a "Location" taxonomy, then all of your images with a "San Fransisco" tag could appear in search results together.
To filter only the product photos taken in San Francisco, you include the Location field in your metadata whenever you upload new digital assets.
Including metadata and taxonomies makes it easy to search for, rearrange, reorganize, reuse, search, and distribute data.
Why Are Taxonomies Important?
Taxonomies are essential because they help search filters to narrow results efficiently.
For example, let's say you're looking for images from your film shoot in San Francisco, but you only want green product photos to appear in the search results.
With the right eCommerce DAM software, you can filter digital asset metadata to see only images of green products taken in San Francisco.
As you can see, metadata and taxonomies work together to search and filter digital assets. Proper metadata and taxonomies make it easy for users to find the information they need.
However, DAM software isn't limited to just filtering metadata and taxonomies. These metadata best practices will help your company's eCommerce DAM software improve your organization's digital asset management process.
5 Metadata Best Practices To Use
Metadata best practices might only be cool to nerds like us, but at least you'll have the tools to sound intelligent next time someone asks, "What is metadata?"
Metadata Best Practices #1 – Add Metadata Consistently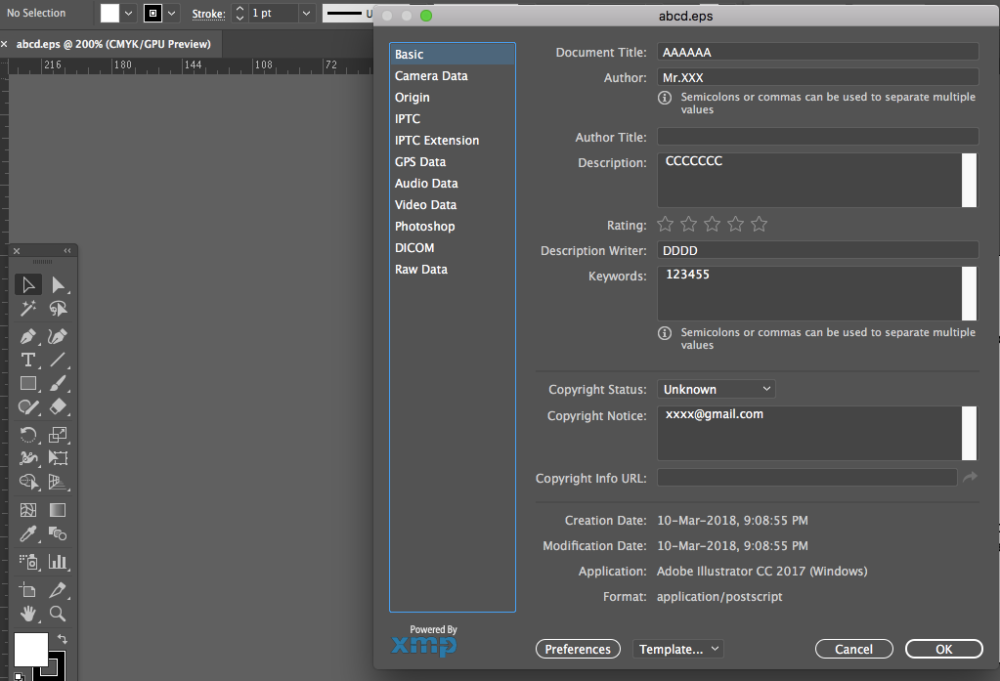 There should be a set of standardized metadata fields for each digital asset type throughout your organization.
As an eCommerce manager, it's beneficial to know these standard fields because they become universal identifiers within all your eCommerce DAM software.
The more consistent you are with adding metadata, the easier it will be for users to find their assets across the eCommerce platform.
That's why it's essential to have a centralized company metadata guide that outlines which fields to include with your digital assets.
Metadata Best Practices #2 – Start With Basic Fields
It's easy for eCommerce managers to get overwhelmed with too much data, but it's best not to roll-your-own metadata fields before getting the hang of essential metadata management.
Start small by adding only core metadata to find the digital assets they need. Establish metadata best practices as you go along by adding new fields.
For example, list all the primary metadata fields standard across most eCommerce DAM software platforms. To get started, try out these standard core metadata fields:
Title
Description
Author
Date Captured
Date Published
Although this might not seem like a ton of information to add, not all employees want to spend time customizing metadata.
That's why it's best to start with a list of fields and add more as needed. Any employees or outside contractors should know metadata best practices and follow a set of guidelines from your company.
Metadata Best Practices #3 – Add Company-Specific Metadata Fields As You Go
Once you've got the hang of adding metadata to your eCommerce digital assets, it's okay to add more advanced company-specific fields over time.
Although several fields can add to eCommerce metadata, most are only crucial to specific departments or functions.
Keep your eCommerce digital assets organized with a department-specific metadata directory within your DAM platform.
As you create and recreate digital assets, your business can build fields relevant to your business. Share the most vital ones in your directory.
Metadata Best Practices #4 – Bulk Add Details By Group For Large Backlogs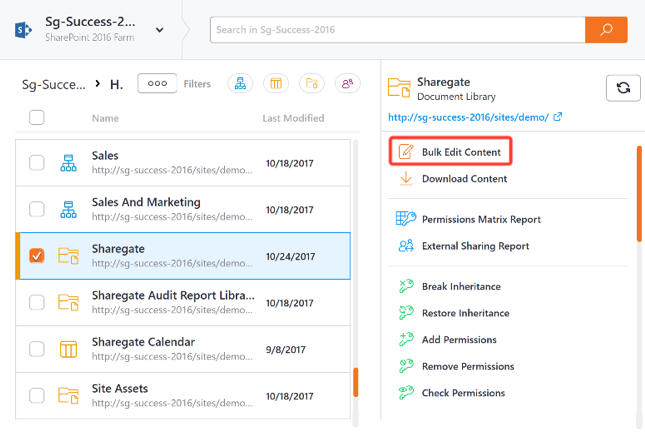 Tying metadata to taxonomies is valuable for eCommerce stores with significant backlogs of unprocessed digital assets.
However, adding bulk metadata field details with one-by-one updates can be time-consuming and tiresome.
The solution to avoid metadata burnout is to bulk-add metadata fields with the help of your eCommerce DAM software. You'll never forget how to follow metadata best practices when your DAM literally manages it for you.
Depending on your eCommerce platform, there are many ways to bulk-add metadata. There are no set metadata best practices telling you whether to tag assets individually or in bulk. That's the importance of establishing metadata best practices and guidelines within your own organization.
Some metadata management platforms allow file uploads of metadata fields that are common across multiple digital assets. While it's helpful, how you organize information depends on how your team manages the production process. Establish your own metadata best practices today,
Metadata Best Practices #5 – Create Your Metadata Directory
It's essential to match your metadata fields to your DAM platform taxonomies because the metadata attributes you add must be relevant and valuable.
For example, if your DAM platform has "product types" as a taxonomy term, you should add metadata fields relevant to your company's product types.
After adding metadata taxonomies and fields, it's crucial to create a metadata directory. This directory, or FAQ if you will, allows users to search and filter digital assets by asset metadata. It's one of the metadata best practices to remember.
Creating a directory or similar resource will help your employees and outside contractors find digital assets to complete projects.
Want To Follow Metadata Best Practices Guidelines?
As you can tell, there are several metadata best practices to follow, but it all starts by defining the information that matters most to your eCommerce business.
Consider using an eCommerce metadata management platform to make it easier for your employees to follow metadata best practices.
Using metadata best practices is straightforward when using the right digital asset management tool.
Adding, updating, and collaborating on metadata shouldn't be a hassle. With the right software, you can make it easier to create and retrieve company digital assets.
And if you're an Amazon Merchant, consider editing your metadata and backing up listing information using Flat File Pro.
What Happens If You Lose All Of Your Amazon Product Data?
Flat File Pro protects your Amazon business against data loss from human error, fraudsters, and other digital threats.
You can use this Amazon listing software to backup & restore your listing data and never worry about losing it again. Click the image below and sign up for your free trial of Flat File Pro!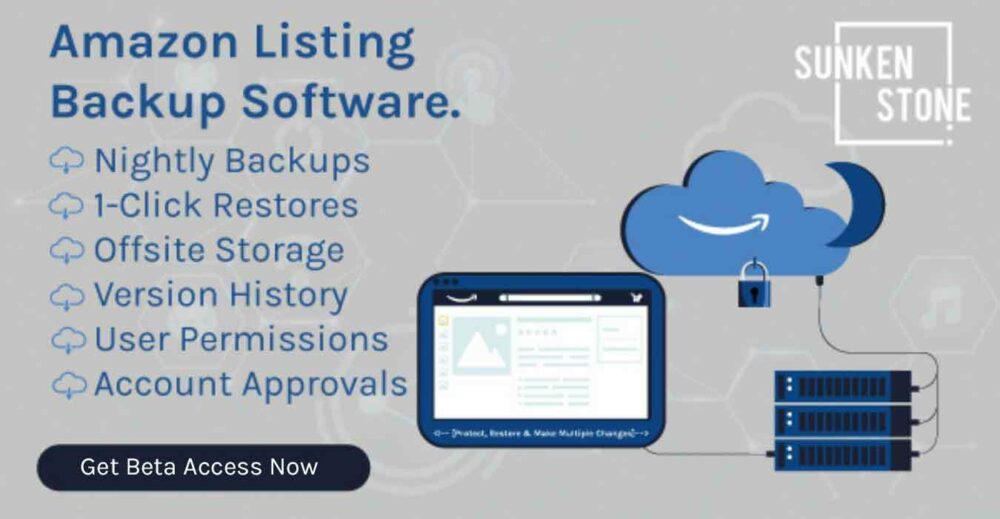 ---
Frequently Asked Questions
How do you optimize metadata?
How do you optimize metadata? Follow these four steps—plan, define, implement and optimize.
a) Plan: Collect every digital asset you, your employees and outside contractors produce.
b) Define: Add metadata fields and taxonomies to your DAM platform so employees will know the metadata best practices.
c) Implement: Implement your plan by limiting metadata fields that are only relevant to your business.
d) Optimize: Repeat the above steps to optimize metadata and your digital asset management process.
What is metadata management strategy?
A metadata management strategy involves adding relevant metadata to digital assets. Though it's vital to follow metadata best practices guidelines, metadata management strategy involves deciding which information is most relevant and valuable for your eCommerce business.
It starts with analyzing every possible metadata attribute you can add for each digital asset type. Then, by adding those attributes according to best practice guidelines, you can improve digital asset management.
What is metadata optimization?
Metadata optimization is the process of adding metadata to digital assets.
By following metadata best practices guidelines, you can improve your metadata optimization process.
Optimizing metadata requires a significant initiative. Be ready to train employees on how to add valid metadata. It would be best to create a directory or FAQ to search for digital assets more accessible.
How do I write a meta description for 2022?
Write a meta description to help search engines understand what your page is about. Start by learning more about structured data and the difference between meta tags, meta titles, metadata schemes, and keywords.
Learn how to optimize on-page SEO with our helpful resources on Google's Structured Data guidelines or Bing Webmaster Tools guidelines.