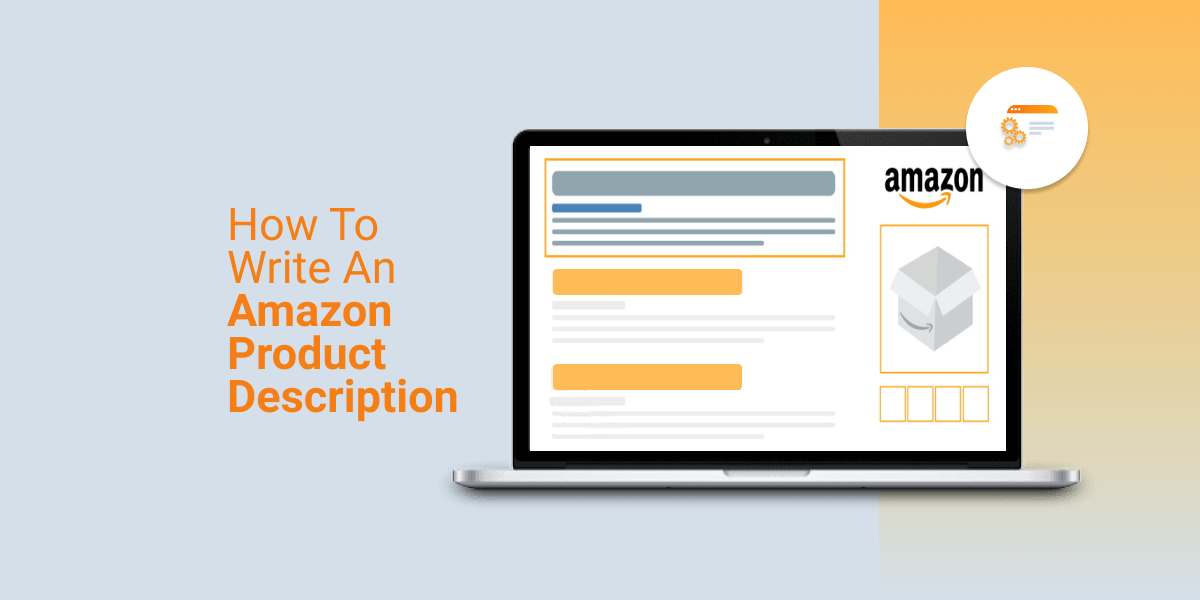 How To Write An Amazon Product Description
As Amazon sellers, we understand that having an optimized listing can go a long way. An optimized listing can help you attract a wandering shopper's attention and then ultimately convert them into a sale. One of the most important aspects of an Amazon listing is optimizing your Amazon product description.
Your Amazon product description field gives you the opportunity to further explain your product and its key value propositions to consumers. Here, we break down what sellers can do to write an Amazon product description that converts.
Research
You have your product ready to be listed on and are now ready to conduct some keyword research. Use an Amazon keyword tool to look up your competitor's products and what keywords they rank for.
Take a moment to study their Amazon product descriptions and see how they attempt to sell their product to customers. Do they discuss a specific key selling point multiple times? Is there one benefit that all the product descriptions discuss? Chances are, you should discuss it on your Amazon listing as well.
>> REQUEST A FREE PROPOSAL: Take 30 seconds to request a proposal and receive a customized roadmap to skyrocket your sales, beat your competition & make your brand thrive on Amazon.
Talk About Benefits not Features
When consumers are searching for a product, they aren't just looking for a hammer- they're looking for a way to put a nail into the wall.
One common mistake Amazon sellers make is attempting to list out the features of a product, instead of listing the benefits a product offers.
Does your product make it easier for customers to put nails into the wall? Explaining the benefits of a product will help consumers see the value a product provides.
Enhanced Brand Content or A-Plus Content
If you have a trademark for your brand, you can register with Amazon's Brand Registry. This gives you access to an Amazon Product Description like never before.
Sellers who are registered with Amazon's brand Registry can create a beautiful product description complete with images and copy, to give the appearance of a normal web page. This is a great opportunity for you to showcase your brand's infographics or cut sheets.
Search Negative Reviews
When writing your Amazon product description, take some time to go through your competitor's negative reviews. Often times, reviewers will state specific aspects of a certain product that failed them or their requirements.
You can highlight these key points inside your own Amazon product listing description. For instance, if multiple consumers complained about a squeaky noise their hammer makes, write in your product listing that your hammer is "squeak-free".
Persuasive Copy
A persuasive copy can be the key driver from turning a wandering shopper into a paying buyer. Take the time to write out how your product can help make your customers lives easier, alongside the benefits your product offers to your target demographic.
Final Note
Optimizing your Amazon product description for maximum sales and profit can be difficult and time-consuming. If you're looking to accelerate your brand's presence on Amazon, the performance-based team at Sunken Stone can help. Our Amazon gurus have years of experience with Amazon and can handle all your Amazon related tasks from A to Z. To learn more, schedule a free demo with one of our Amazon experts here.
Request A Free Proposal
Are you tired of losing sales to your competition on Amazon? It's frustrating for otherwise successful brands to underperform on the leading eCommerce platform.
Sunken Stone will help you find a solution to increase your profits on Amazon. Click "Request My Proposal" below to receive a customized roadmap to beat your competition and uncover new areas of opportunity for increasing sales.
---