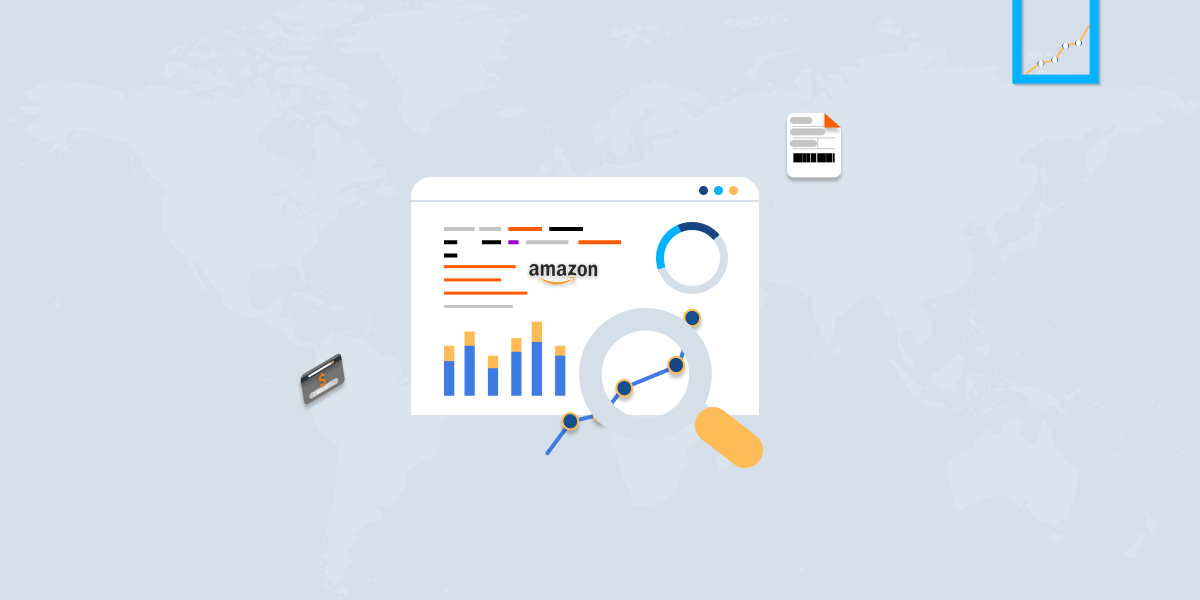 How To Set Up A Sponsored Product Listing On Amazon
Selling on Amazon poses as a great opportunity to get your brand and it's products in front of the eyes of hungry shoppers. One way to set yourself apart from the competition and give your brand an edge on Amazon is creating a Sponsored Product Listing. Creating a Sponsored Product Listing can not only help you increase visibility, but also drive sales.
If you are looking to create or set up a Sponsored Product Listing on Amazon, here are some things to consider.
Set a Spending Goal
One major downfall for many Sponsored Product Listings is that their ad spend budget runs out too rapidly. Amazon sellers should set a spending goal or target to avoid having their campaigns run out of their daily budget.
This ensures that your campaign performs and runs smoothly without any budget-related hiccups and catches all consumer searches throughout the day.
Research and More Research
When it comes to any business-related decision, research and data are key decision-making factors. Selecting the proper keywords to target in your Sponsored Product Listing can make all the difference. There are a variety of Amazon keyword research tools you can use, ranging from free to paid. Some free examples include Sonar and Keyword Tool. (view our list of the Top Amazon keyword research tools here).
Finding the right keywords can help accelerate your advertising campaign and provide a higher ROI by giving you conversions at lower costs.
>> REQUEST A FREE PROPOSAL: Take 30 seconds to request a proposal and receive a customized roadmap to skyrocket your sales, beat your competition & make your brand thrive on Amazon.
Have the Proper Tools
When it comes to selling on Amazon, there is no shortage of tools for sellers to choose from. Applications such as Helium, Sonar, MerchantWords are just the tip of the iceberg when it comes to looking for keyword opportunities. There are also plenty of free tools available for Amazon sellers.
Finding the proper long-tail keywords could spell the difference between success and failure in running your Sponsored Product Listing. Consider investing in an in-depth keyword tool that gives you long-tail keywords.
One-up Competitors
"If you know the enemy and know yourself, you need not fear the result of a hundred battles"
Staying on top of your competitors can also give you the chance to find great keyword opportunities. Amazon sellers can run a reverse ASIN search for a competitors product SKUs to learn more about what keywords they are targeting. Ideally, you should attempt to outbid competitors for certain related keywords.
Make Sure Your Listing is Ready
It can be safe to say that there is no point in creating a Sponsored Product Listing on Amazon if your listing is not ready to convert. Before you dive into advertising on Amazon, be sure that your Amazon listing is optimized. Ensure your images are high-quality and that your listing contains informative product titles, bullet points, and Amazon Prime shipping.
Final Note
Creating a Sponsored Product Listing on Amazon is a great way to increase the reach and visibility of your brand. If you are looking to create Sponsored Product Listings for your brand but don't know where to start, Sunken Stone can help. Our team of in-house Amazon PPC experts can help accelerate your Amazon advertising campaigns and take care of the day-to-day tasks of running your store. To get started, schedule a free demo with one of our Amazon experts here.
---
Do You Feel Like Your Amazon Business Is In A Rut?
You're not alone. Many businesses find it difficult to scale on Amazon. That's where we come in. We are a top-tier, turnkey, performance-based Amazon marketing agency that can help you take your business to the next level.
We have a proven 4-pillar process that helps businesses achieve higher sales, AOVs, ROIs, and other 3-letter acronyms. Let us show you how we can help you achieve the same success. Click here to schedule a call with a strategist.
Request A Free Proposal
Are you tired of losing sales to your competition on Amazon? It's frustrating for otherwise successful brands to underperform on the leading eCommerce platform.
Sunken Stone will help you find a solution to increase your profits on Amazon. Click "Request My Proposal" below to receive a customized roadmap to beat your competition and uncover new areas of opportunity for increasing sales.
---