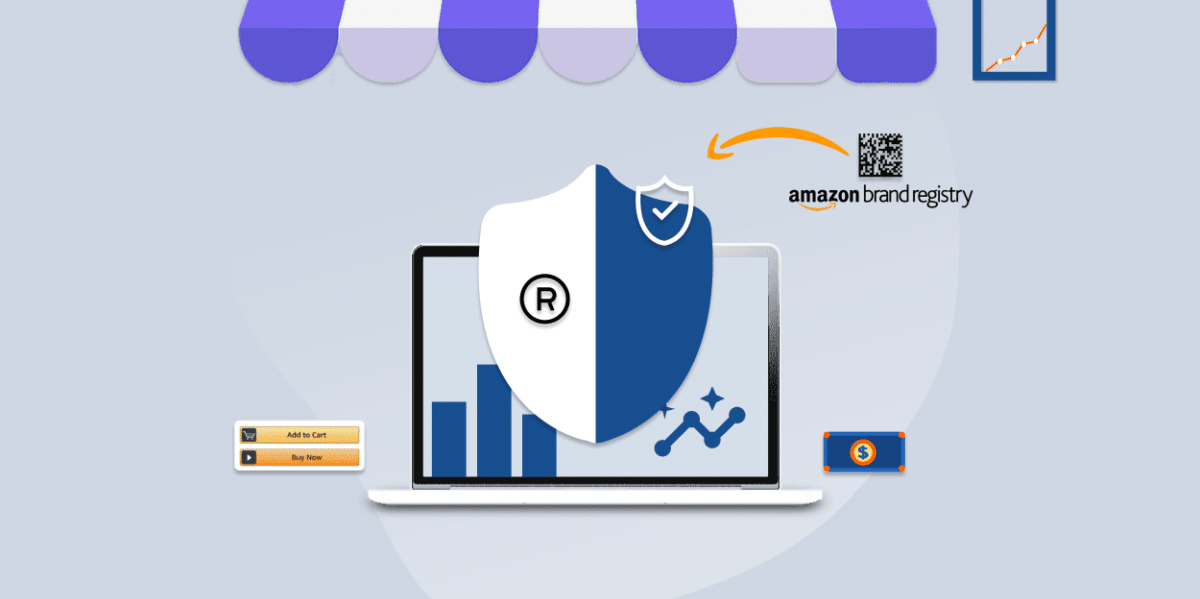 How to Correctly Register Your Brand on Amazon in 5 Steps
Amazon has provided global access to sellers through its platform, and it's now easier than ever to register for their Brand Registry program. This will help you create your own brand store and ensure that your brand is protected from malicious actors.
Without brand registration, you cannot launch your own storefront.
Brand registry at Amazon provides you with complete ownership of the products you're selling, and it also provides you with the authority to control your product listings and ensure that the product information is up-to-date and correct.
Why Brand Registration?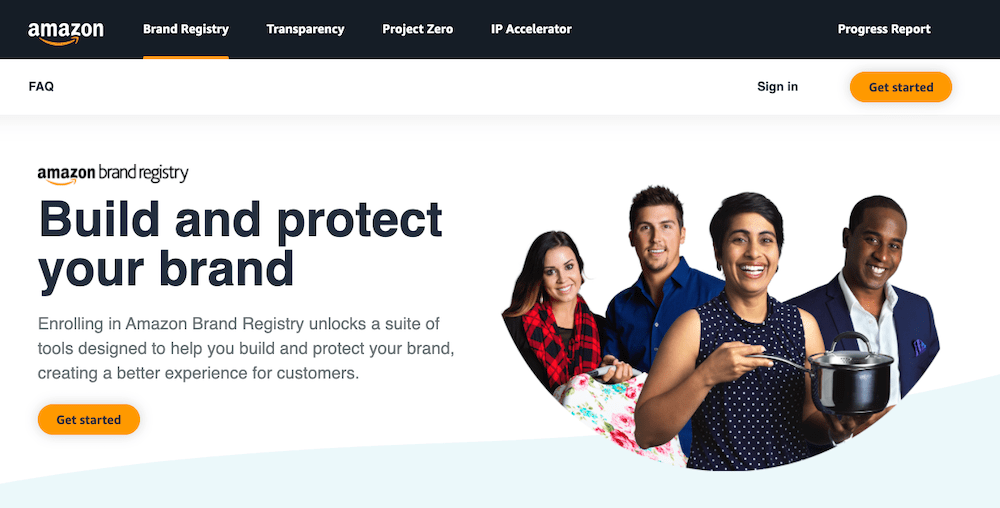 Imagine listing a high demand product, creating the perfect listings, and start reaping the rewards of your hard work. Then, another seller blatantly copies your product details and establishes listings of their own and takes all the profits away from you.
To avoid such problems and to get the sole authority of the product at Amazon, you need to consider Amazon Brand Registry (ABR).
>> REQUEST A FREE PROPOSAL: Take 30 seconds to request a proposal and receive a customized roadmap to skyrocket your sales, beat your competition & make your brand thrive on Amazon.
Benefits Of ABR:
Once you get the approval of registration, your brand will enjoy different privileges, which would not be available otherwise:
Protect yourself from any counterfeit seller through a product's trademark.
Don't allow any other seller to link to your product listings.
Enhance brand visibility and organically rank your listings higher.
Create an Amazon store, a sort of mini-website for your products.
Track the records of digital marketing efforts through third parties.
Register your products without the need for EPNs or UPCs.
Get enhanced customer support from Amazon.
Brand registration is a simple process, explained here in 5 steps:
Step 1: Brand Trademark Registration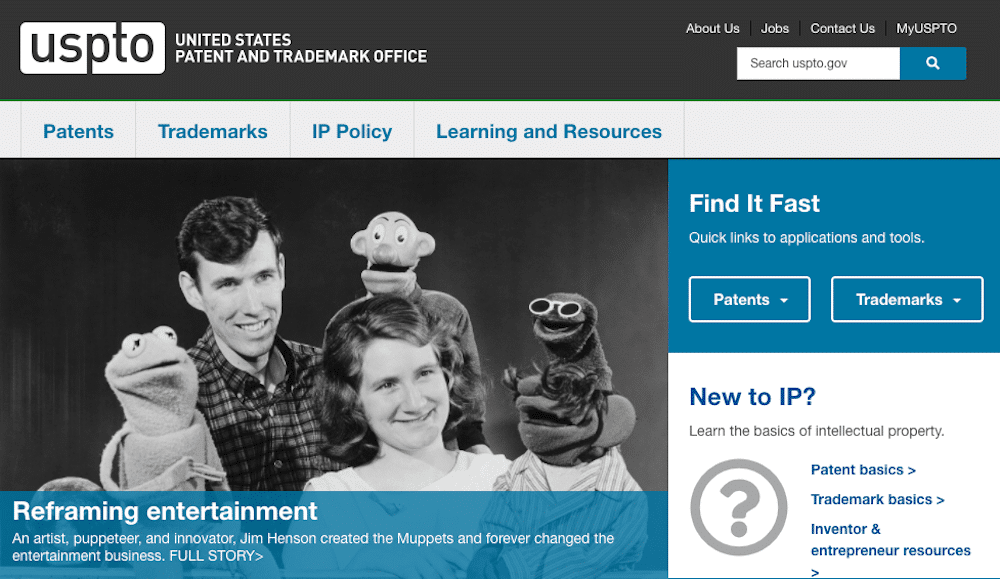 Before getting your brand registered at Amazon, the first step is to have an active brand trademark. A brand trademark is an intellectual property and legal brand protection provided to your brand. You can get your brand trademark registration online or by visiting the legal office responsible for the trademark registration in your country.
Currently, Amazon allows you to have an active trademark registration in any of these 19 countries: Australia, Poland, Brazil, Canada, United States, United Arab Emirates, Turkey, Singapore, Sweden, United Kingdom, France, India, Germany, Japan, Italy, Saudi Arabia, Mexico, Netherlands, and Spain.
Brand trademark registration with your local office is a requirement to register as a brand on Amazon. This is the lengthiest part of the process.
Legal Requirements:
Each of these countries has different legal requirements to fulfill for the documentation before registration. Depending on the market you want to touch, you will need to pay varying fees unrelated to Amazon. The trademark registration is in 2 forms:
Text-based marks
Image-based marks with numbers, letters, or words
In case you do not have the registered trademark, Amazon offers you the option to get the pending trademark application filed through Amazon IP Accelerator. Amazon hires law firms that can help to register your brand trademark quickly.
The benefit of registration through Amazon IP accelerator is that you can start an Amazon brand store before the completion of the registration. Amazon does not charge any fee for the trademark registration, but the cost is for hiring the law firm.
Step 2: Go to Amazon Brand Registry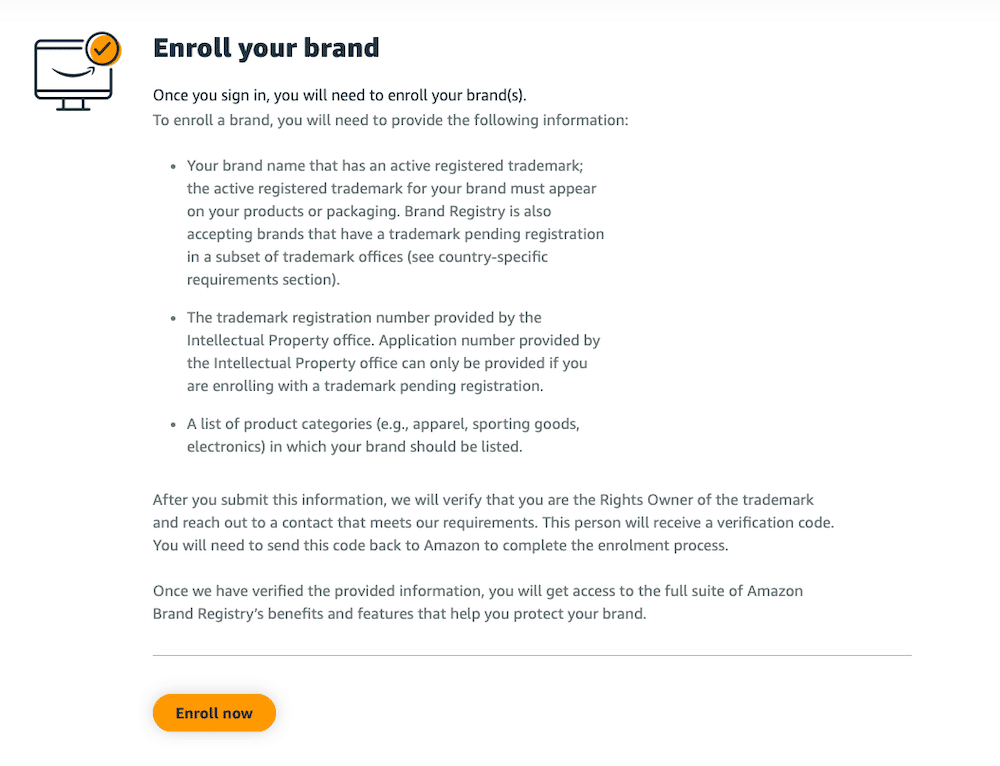 In step 2, you simply have to google Amazon Brand Registry. In the search results, you will find the Amazon brand service page. Select the specific search result.
After visiting the website, select the brand registry option and click on Enroll. A pop-up window will appear and will inquire about where you want to enroll your brand.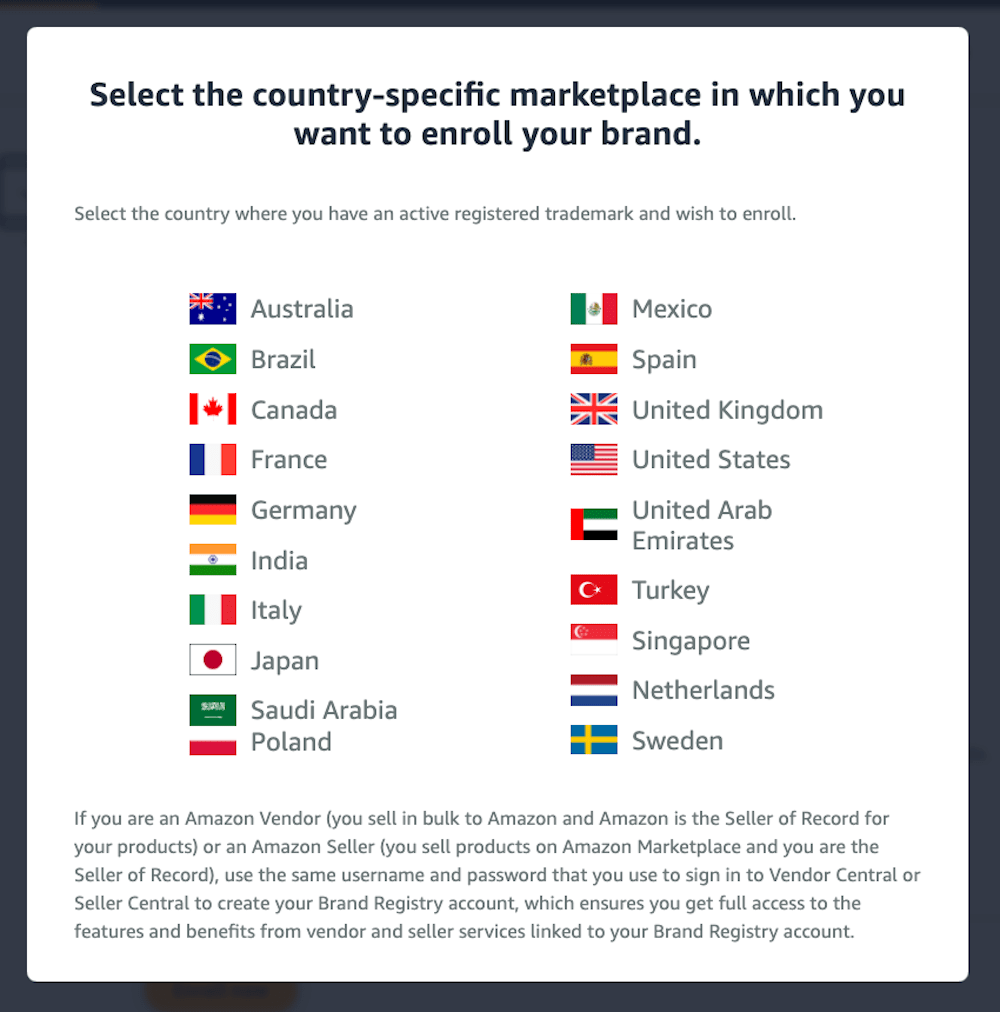 You have to select the marketplace and where you are going to sell your products through Amazon. It is mandatory to select the right marketplace because of the differences in legal requirements of each country.
After selecting the marketplace, you will move to a new page.

Click on enroll a brand. The system will redirect you to the registration page, where you will have to fill out important details related to your brand.
Step 3: Brand Eligibility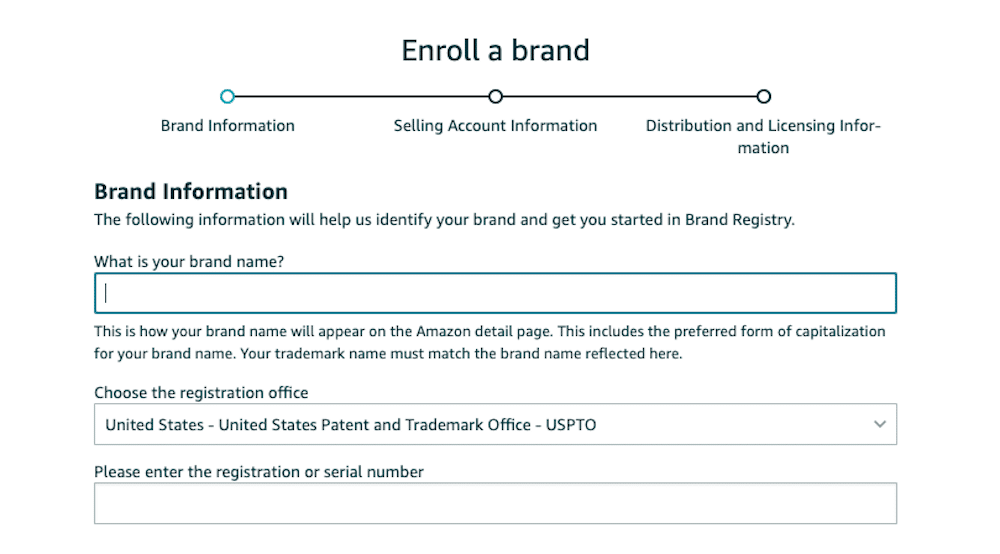 In the brand eligibility section, it will ask you 3 questions related to your brand store:
First, whether you have a product and packaging that have a permanently affixed brand name and logo. You must have the designed logo and packaging for your products. You cannot register your store on Amazon without.
Second, you can enroll more than 10 different brands in Brand Registry. Select as per your intention, it won't affect your registration process.
Third, register your brand name. It's necessary to have the same name you have used to register as a business trademark during step 1.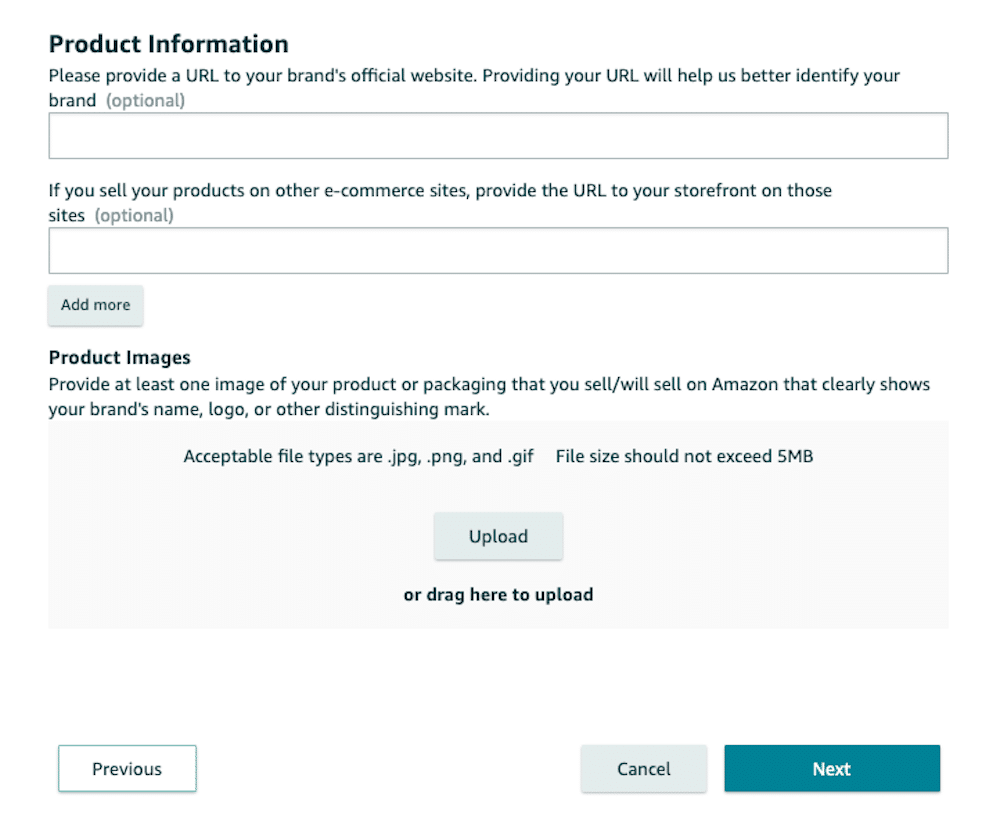 After filling out the details click on the Next button.
Step 4: Give Details on Intellectual Property (IP)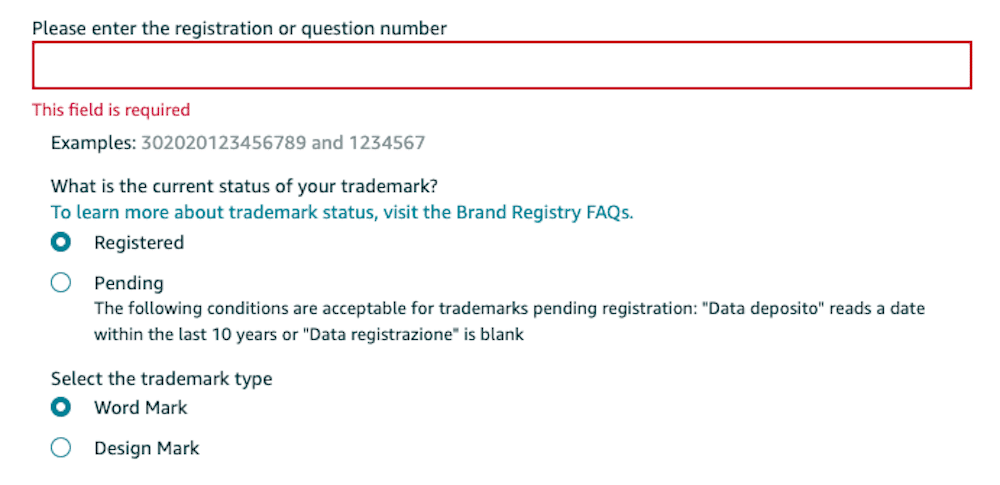 This is the second stage of registration, where it will ask you for details regarding your trademark. It states that there are 2 acceptable trademark types—images and texts.
First, enter the trademark type. Select the type based on the trademark you have registered for your brand.
Second, if you select "word," then it will ask you to mark your name. In case you have an image trademark, this option will not be available.
Third, enter the trademark number. It is available to you after the brand trademark registration. Lastly, it will ask you the trademark office.
Select it according to the region where you have registered your brand.
Step 5: Give Characteristics of your Brand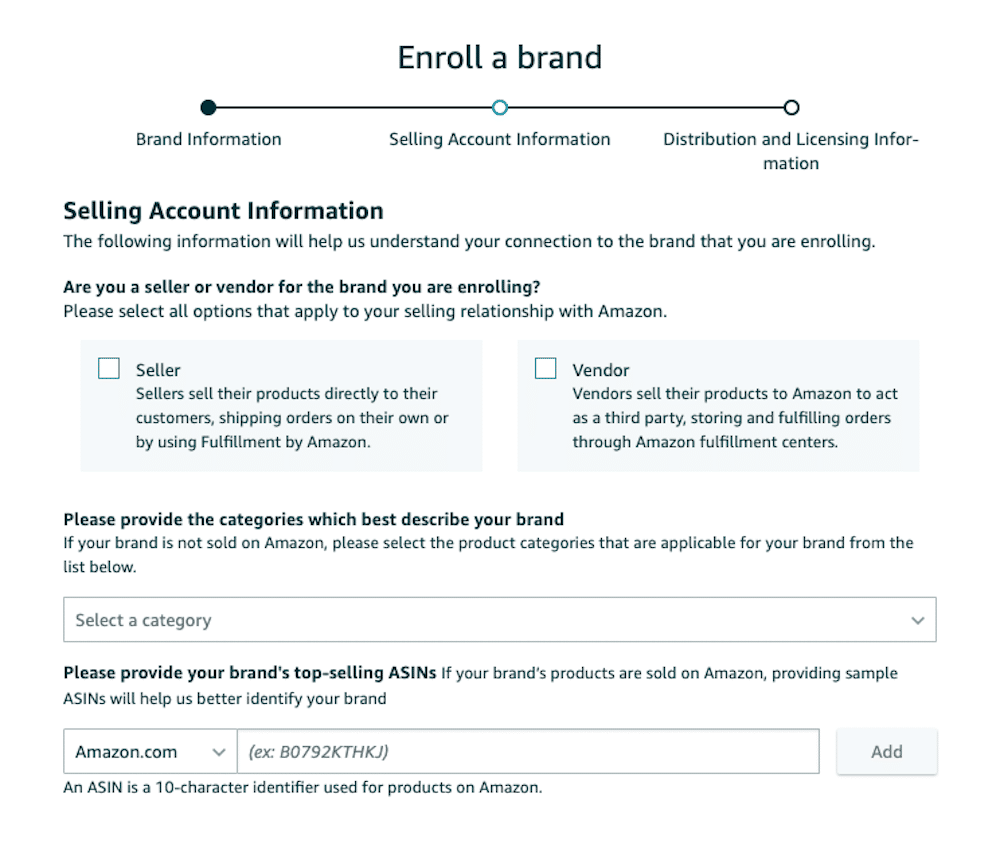 This is the last stage of the registration, here you need to share some of the characteristics of the products.
First, the system will ask whether your product has ISBNs, EANs, UPCs, or other GTINs. In case they do, provide them. Otherwise, you can select the NO option.
The benefit of having an Amazon brand store is that you can still register your products through Amazon without having UPCs and EPNs.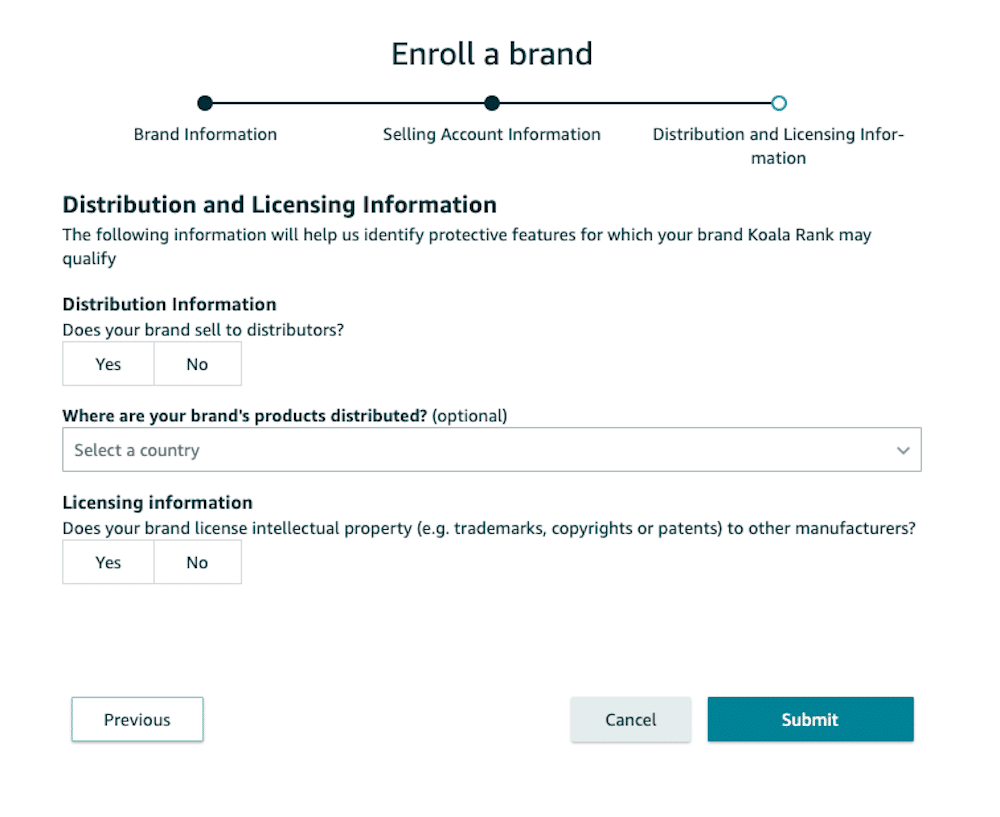 However, in the case of GTINs, you have to either submit the GTINs Exemption Request (unless your product falls under the category that does not require GTINs).
After selecting the NO option, it will ask you to select the category of the product. Select according to the product you are planning to sell on Amazon.
It will ask you if you sell your product online.
If yes, provide the information on where you are selling it.
Next, it will ask you Seller and Vendor Information:
Existing relationship of your brand with Amazon
Whether your brand manufactures the products or not
Whether your brand license trademarks to others who manufacture products
Where your products are manufactured
Where the brand's products are distributed
This is the last stage after filling out all the information correctly, select the FINISH button. Ensure that you have the complete information before initiating the registration process. Now, you can enjoy your Amazon branded store.
---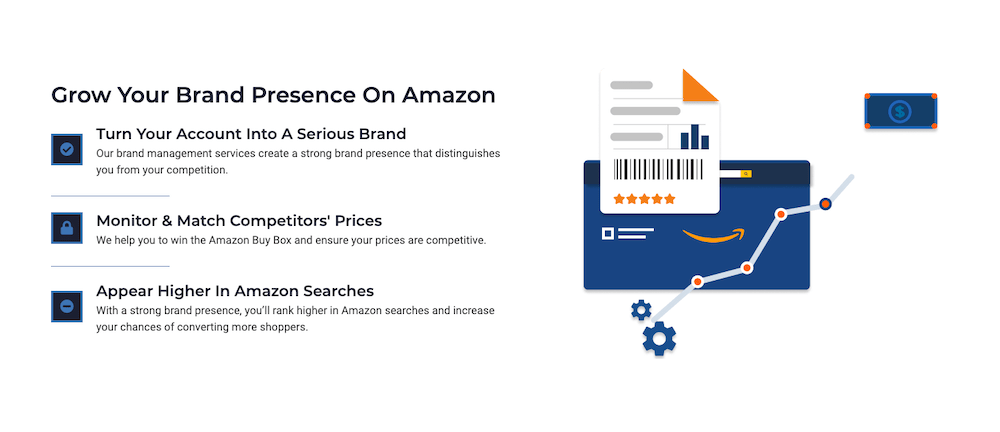 Wrapping Up:
ABR offers you an opportunity to register your product and enjoy the returns like any physical store by protecting your intellectual rights.
The step that takes the most time in this process is the brand trademark registration. As a brand, you should take steps to protect your trademarks ASAP.
The rest is a simple process of providing the information online and enrolling in ABR. Amazon reps will review the documents and in a few days will provide you with the confirmation and allow you to enjoy the benefits of the Amazon Branded Store.
Originally published Apr 30, 2021
---
Request A Free Proposal
Are you tired of losing sales to your competition on Amazon? It's frustrating for otherwise successful brands to underperform on the leading eCommerce platform.
Sunken Stone will help you find a solution to increase your profits on Amazon. Click "Request My Proposal" below to receive a customized roadmap to beat your competition and uncover new areas of opportunity for increasing sales.
Frequently Asked Questions
How do I register my brand on Amazon?
After creating the Amazon seller account, visit the Brand registry. Click on Enroll and fill out the details based on your brand trademark details.
Do I need to register a brand on Amazon?
It is not mandatory. However, if you want to protect your product listings and do not want anyone else to sell out the same product, then you should register your brand on Amazon.
How long does it take to get a brand registered on Amazon?
On average it takes about two weeks to get your brand registered on Amazon if you have completed all the requirements and fill out the details correctly.