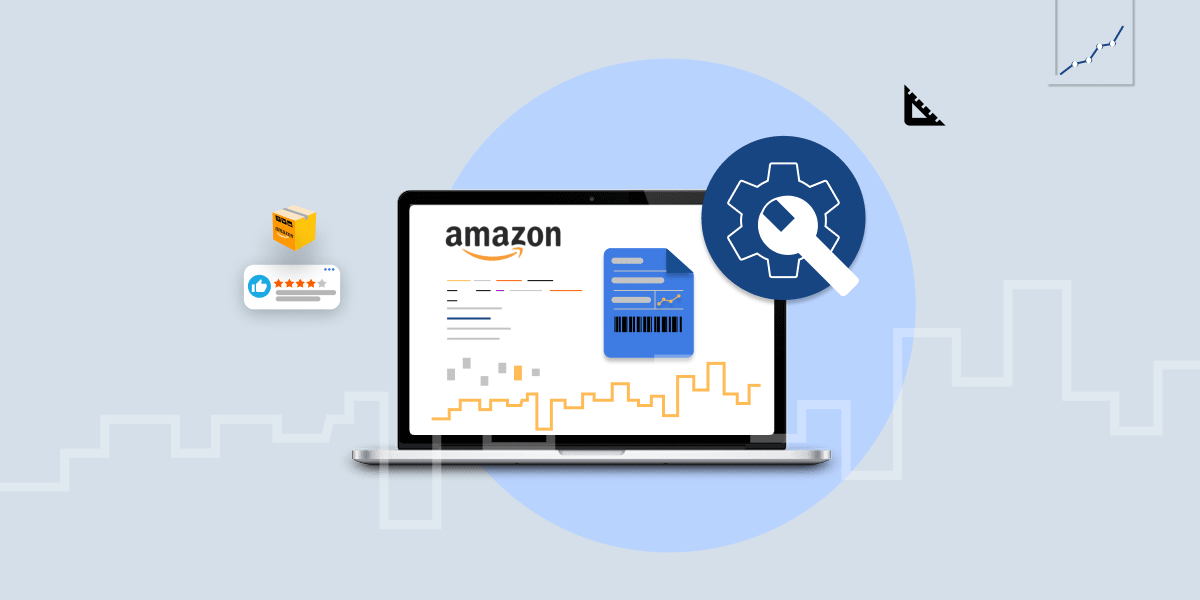 7 EASY Ways To Monitor Price Changes On Amazon [How To]
You might not be aware that the price of products on Amazon can fluctuate frequently. So if you're selling your products through a marketplace like Amazon, it's essential that you monitor the costs to ensure they are competitive with other sellers.
There are many factors that go into pricing decisions, such as product availability or supply and demand, which may change quickly. Still, there are many ways in which you can keep up with these fluctuations yourself so that your customers always get the best deal possible and your business stays profitable and well-priced.
>> REQUEST A FREE PROPOSAL: Take 30 seconds to request a proposal and receive a customized roadmap to skyrocket your sales, beat your competition & make your brand thrive on Amazon.
Is There An Easy Way To Manually Track Price Changes On Amazon?
Amazon does not offer a way for Amazon sellers to track price changes on Amazon manually. However, if you want to spend the hours and man-time, you can create a manual process through Google Sheets.
However, we do not recommend doing this whatsoever because it takes away from your primary Amazon seller goal, which is to increase your profit and focus on your business. However, if you still want to create your tracker, you can follow these steps:
Set Up Your Google Document Sheet
First, you'll want to create a new Google Document sheet and label it as your Amazon price tracker. You'll need to label your columns as Amazon URL, Current Price, and Date.
Add Your Amazon URLs
Next, you'll need to find the URLs of the products that you want to track. Then, post each one in the column labeled Amazon URL. You'll also need to remember to add on to your research consistently as new products pop up daily on Amazon that may be your competition.
Check All Of Your Prices
Next, you'll need to check each of the prices for the products you listed in the first column and put that number into the "Current Price" column. Remember that these prices can change weekly, daily, or even hourly, so referring to this column as an absolute would not be a good idea. You'll always need to update the prices continually.
Add The Date
It's important to remember to record the date when you manually check your pricing. This helps you to know when the pricing was valid.
Is This The Only Way To Monitor Price On Amazon?
Absolutely not! In fact, we do not recommend using an outdated, manual way to track your pricing. It wastes your time and your energy that you could be using to grow your Amazon business. Instead, it would help if you considered using the best Amazon price trackers in order to get the best results.
6 Of The Best Price Trackers On Amazon
We've compiled a list of six Amazon price alert apps for you to explore. These are the most well-known price trackers currently on the market, so we've listed one, as well as its shortcomings, to give an honest look into the product.
Seller Snap
Seller Snap is the perfect way for Amazon sellers to monitor price changes on Amazon. When you're trying to track a product that your competitors are selling, Seller Snap will keep track of every detail and notify you if there are any significant changes in pricing.
They offer an AI model that will predict when prices will change as well, but this is not 100% accurate, so it's only recommended to use the regular price monitoring program.
CamelCamelCamel
CamelCamelCamel is a popular Amazon price tracker because it's used by both customers who want to track prices on products they wish to purchase and sellers who need to compare their pricing with other Amazon seller's pricing.
This program alerts sellers when prices change so that they can update their product listings accordingly – which means more sales! It also offers an option where users can sign up for email notifications with alerts about new deals, as well as track all of their Amazon purchases over the past 18 months.
Price Checker 2
Price Checker 2 is a software that will help customers track their products by automatically repricing them based on what their competitors are doing. It's similar to Amazon Automate pricing, with the strong difference being that this is a paid software program that will end up costing sellers over $85 per month. So while it can analyze the prices of thousands of products per hour and adjust your prices automatically, it comes with a steep investment.
PriceBlink
PriceBlink is a free Amazon price tracker extension that helps to track prices like many other programs. It will let sellers know about the lowest prices on the application. To get started, you'll need to type in a product, and it will reveal how much it's selling for and where it's being sold. However, it won't send you automatic alerts as other programs can.
BQool
BQool is a paid Amazon price tracker tool that will help sellers stay on top of their competitors' pricing. The advantage of this program is that it offers automatic alerts about changes in prices so you can make your own decisions on whether or not to adjust yours as well. The program will cost $100 per month but can check thousands of listings in a short period of time.
Amazon Automate Pricing
While Amazon does not actually track prices, it does offer a tool known as Amazon Automate Pricing with its professional selling plan that lets sellers et up rules that the system should follow.
For example, if you can set how much less or more your prices need to be compared to your competitors. Amazon will then track and adjust your product's prices without you having to do anything.
However, some downsides come with setting up Amazon's Automated pricing, such as losing the ability to make small manual price changes and not necessarily tracking down more significant problems that come with price changes, like finding unauthorized resellers.
One of the biggest problems that often arise from changing prices is unauthorized reseller detection. All of the programs we mentioned, even Amazon's Automated pricing system, won't automatically detect them, and so it will just adjust your price to match their cheaper one. This means you'll lose out on a lot of profits!
Instead, you want to invest in a tool that can not only identify changes in prices but can help alert you to unauthorized sellers, as well as provide you with the steps to take to move forward and protect your Amazon business.
With Sunken Stone's free MAP compliance software, you'll be able to set up an account, answer a few questions on how you want to be alerted, and let our program take care of the rest. Once resellers are found, you'll be able to view these results on your dashboard, along with their contact information and the following steps to take to ensure your brand stays safe.
Request A Free Proposal
Are you tired of losing sales to your competition on Amazon? It's frustrating for otherwise successful brands to underperform on the leading eCommerce platform.
Sunken Stone will help you find a solution to increase your profits on Amazon. Click "Request My Proposal" below to receive a customized roadmap to beat your competition and uncover new areas of opportunity for increasing sales.
The best part about the Free MAP compliance software? It's completely free, so there's no risk to you! Try it out today to get started.
---
Frequently Asked Questions