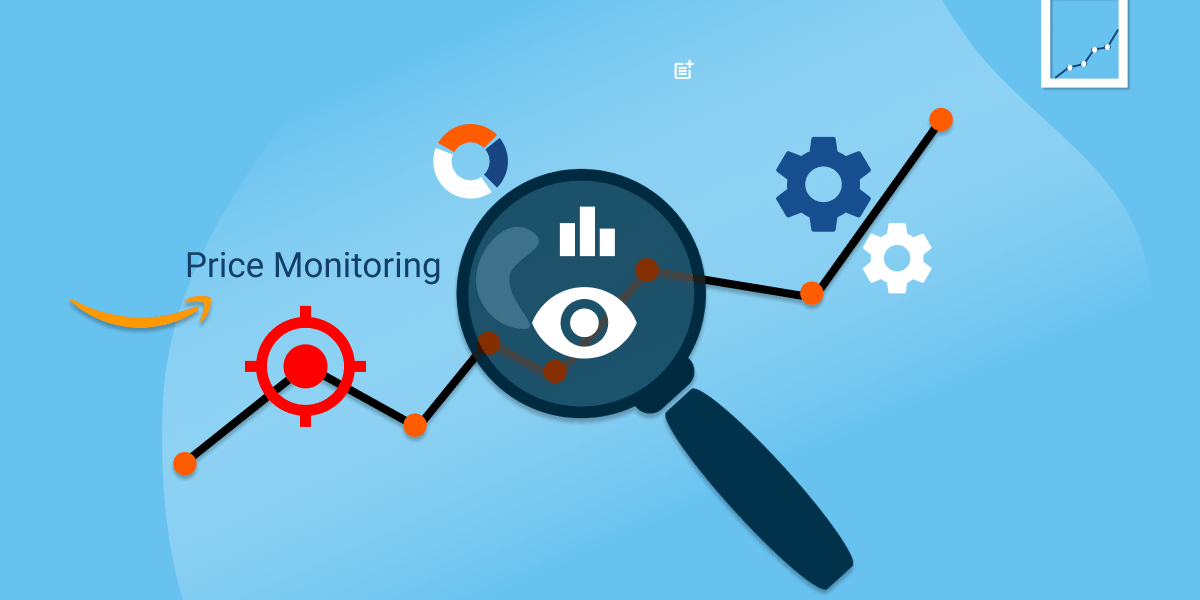 3 EASY Tips To Monitor Price Changes on Amazon [How To]
Did you know that Amazon and other sellers that compete in the same product category as you can change the price of their products at any time?
This is because they are an online retailer, and their prices fluctuate to reflect the demand for products. And it can be to try to out-price their competitors in a particular product field.
However, suppose you don't monitor these changes and adjust your pricing accordingly. In that case, you could be losing out on a lot of revenue or have unauthorized sellers trying to resell your unique products.
In this post, we'll teach you how to track price changes on Amazon so that you never miss a sale again.
>> REQUEST A FREE PROPOSAL: Take 30 seconds to request a proposal and receive a customized roadmap to skyrocket your sales, beat your competition & make your brand thrive on Amazon.
How To Track Price Changes on Amazon Through My Seller Account?
Unfortunately, you cannot monitor price changes on Amazon through your seller account. Because there are no current features that offer this option. If you wanted to try to track price changes manually, you need to have knowledge of all your product's pricing. And keep tabs on all of your competitors to see how their pricing changes on a day-to-day basis.
However, taking the time to research pricing on your competitor's products every single day can take a ton of time. And it doesn't necessarily help further your business in a productive way, especially if you're a small operation.
Thankfully, there are third-party web applications and programs that offer monitoring services. They can provide you with this important information without you having to figure it out yourself manually.
These programs work by alerting you when there is a price difference in the products you're selling. When you're able to see the difference in pricing, you're able to change the price of your products. It is to ensure that you're always competitively selling your products and capitalizing on your sales.
3 Steps To Monitor Price Changes On Amazon
Monitoring price changes on Amazon is a pretty straightforward process. It all starts with choosing the right app or program.
When you choose the right program, you're investing in your Amazon business's growth and overall profitability. We've laid out the step-by-step ways to monitor price changes the simple way.
Step One: Sign Up For A Price Watch Tool
There are many services available that can watch your product's price every day or week. They notify you when it falls below a certain threshold. Some allow monitoring by keywords, too, such as "fleece" or "laptop". There are a ton of popular product price watching tools, including:
AMZAlert
AMZ Alert is an Amazon, eBay, and Walmart price-watching tool. It monitors changes in prices on the three largest retailers' websites for a massive variety of products, including books, DVDs, CDs, electronics, and more.
The free basic plan will tell you when the price has dropped, notifying you via an e-mail or text message. However, if you want more features, you'll need to upgrade to a premium plan.
Keepa
Keepa is a free Amazon price tracker that lets you monitor the prices of your competitors. It also has a browser extension for Google Chrome and Mozilla Firefox. It sends alerts with pricing changes in real-time so you can adjust accordingly without ever leaving your web browser.
CamelCamelCamel
CamelCamelCamel is a free Amazon price tracking service. There are no sign-up or subscription fees, and the site is also available in English, German, Spanish, French, Italian, and Dutch.
This primary tool helps to alert Amazon sellers about prices on the specific products you choose. However, you'll have to manually find the URLs you want to compete with, which still takes up a chunk of your time.
The last thing you want to do is miss out on a sale. Because your competitors or unauthorized sellers have changed the price of their products. These are just some of the many programs that allow you to monitor Amazon and other online retailers' prices without needing any technical skills or knowledge about retail pricing!
Step Two: Choose Which Tool Works Best For You!
Once you have determined which tool is best for you and your needs, go ahead and sign up for an account on the chosen platform by entering in your name, email address, and password.
Once you have signed up for the service, it's time to set your rules! The duration of how long a product must be below its price threshold before it sends on what suits your needs best and should be based on when you want to receive notifications. This could range anywhere from hourly prices changes all the way down to one day per week.
Step Three: Change Your Pricing Strategies To Optimize Sales
After monitoring Amazon's prices through your online tool of choice, make sure your pricing strategies are optimizing. While it's great to get alerts, it's even more important to act on the information they notify. You'll want to make sure that you take action once you see that a price has changed.
However, what if you realize the price alert is simply because an unauthorized seller is selling the same products for way less money? Can you get rid of the user if they're an unauthorized seller? You'll want to understand what the next steps are in order for you to protect your Amazon seller account.
Getting Rid Of Resellers The Easy Way
While knowing how to keep track of price changes on Amazon is essential, it's even more important to understand how to get rid of resellers. Resellers can completely mess with your brand name and image, as well as your overall profits and seller status. It's essential to get ahead of these problems and take back control.
By signing up for Sunken Stone's Free Map Compliance and Monitoring Software, you're able to protect your brand from any unwanted resellers, eliminating the need to spend hours of your time manually checking, or losing profit.
When you sign up for an account, you'll have alerts set up that will instantly alert you if find resellers, along with the steps you can take to get rid of this issue.
It's that easy and takes less than 60 seconds to sign-up and start today!
Request A Free Proposal
Are you tired of losing sales to your competition on Amazon? It's frustrating for otherwise successful brands to underperform on the leading eCommerce platform.
Sunken Stone will help you find a solution to increase your profits on Amazon. Click "Request My Proposal" below to receive a customized roadmap to beat your competition and uncover new areas of opportunity for increasing sales.
---
Frequently Asked Questions