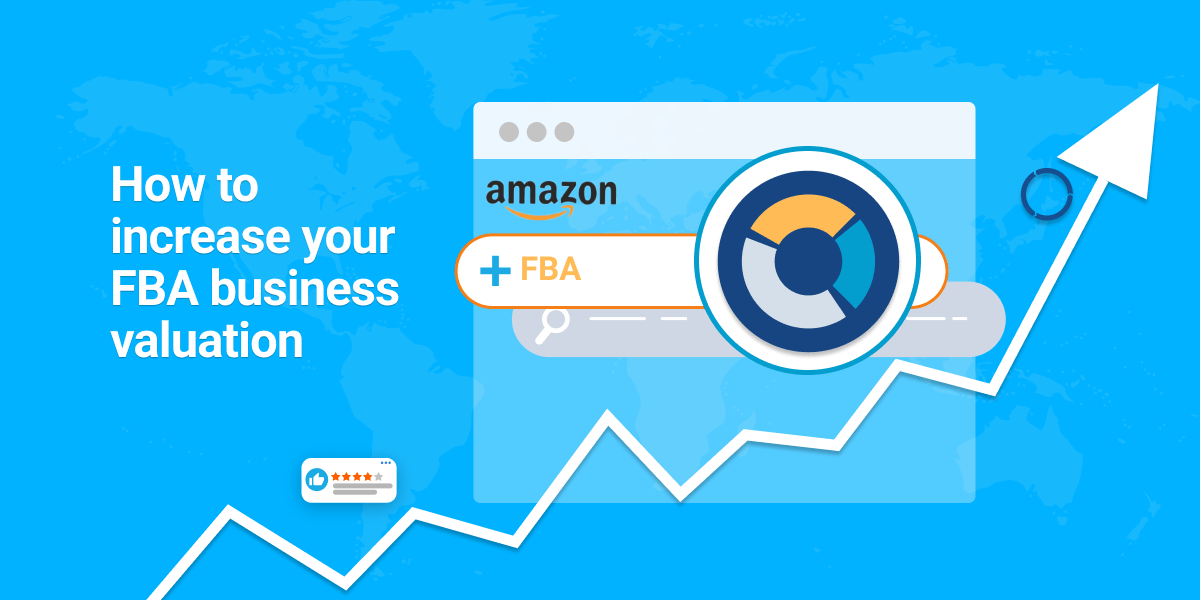 How To Increase Your Amazon FBA Business Valuation
The end goal for many Fulfilled by Amazon (FBA) merchants is to build their business to the point where they can sell it for a profit. Currently, the marketplace for FBA businesses is growing rapidly, as are acquisitions, so it is an exciting time for sellers. However, before you can start the process of selling, you need to be able to prove its worth to an investor, which is why you must know how to increase your Amazon FBA business valuation.
Most investors judge an Amazon FBA business by how high the Seller Discretionary Earnings (SDE) is. The SDE refers to the amount the business owner can claim as profit after deducting costs from gross revenue.
Potential investors may also look at other businesses similar to yours and determine a relative valuation based on earnings or sales price. There are four key concepts to increasing the value of any Amazon FBA business:
Risk
Growth
Transferability
Documentation
Any owner considering selling their business needs to consider each of these concepts and understand their impact on the overall exit value. The earlier you focus on these areas, the more valuable your business becomes. Here's how to increase your Amazon FBA business valuation.
How To Increase Your Amazon FBA Business Valuation
Lower Your Risk And Increase Your Value

Buyers are not fans of risky investments. If your business looks shaky, then your value will drop. On the other hand, if your business looks like a safe bet, an investor will be willing to spend more. Evaluating the areas of risk in your business means taking into consideration the following factors:
The size and age of your business – It's easier for an investor to assess growth if your company has a track record of at least 24 months.
Your competition – What makes you stand out from the crowd?
Being genuinely competitive means having an edge other sellers don't. An advantage could be a product that is difficult to replicate, a large pool of positive reviews, intellectual property such as contracts or patents, or even a strong brand presence.
Your dependency – Is the brand of your business tied to your identity?
Any issue that could make transferring ownership difficult will lower your value.
Your channels – Many sellers opt to use other sales channels and Amazon to sell their goods.
Your obsolescence – How likely is it that your product will become superseded in the marketplace?
The more evergreen your product line is, the more attractive it will be to an investor.
However, an aggregator or investor may be more inclined to purchase a business solely focused on Amazon since integration is more straightforward.
>> REQUEST A FREE PROPOSAL: Take 30 seconds to request a proposal and receive a customized roadmap to skyrocket your sales, beat your competition & make your brand thrive on Amazon.
Grow Bigger And Be Worth More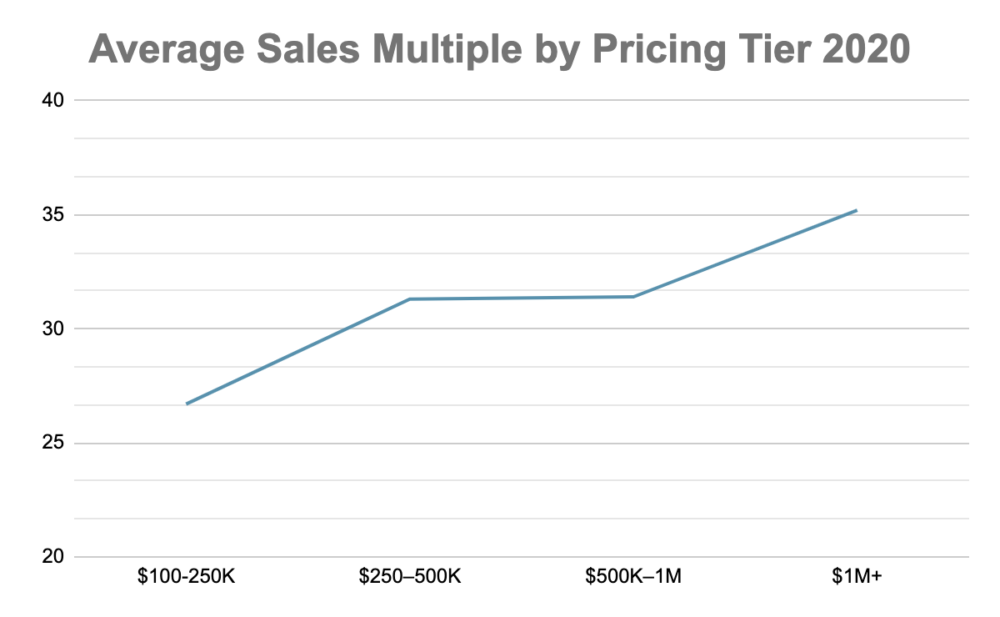 This one is simple: the more growth you have, the more value an investor will see in your business. Concentrate on building month-to-month revenue growth as well as year-over-year growth.
Your business should also have stable gross profit and net profit margins. Focusing on this will allow potential investors to see how quickly they can recoup their buy-in costs.
Timing is also a key factor. If you have a seasonal business, like beachwear, for example, then it's best to sell during the summer months when your SDE is at its best.
There should also be plenty of room for the investor to continue to grow the business themselves. If you have laid the groundwork for good future growth, this will make the company more attractive.
Make The Transfer Process Easy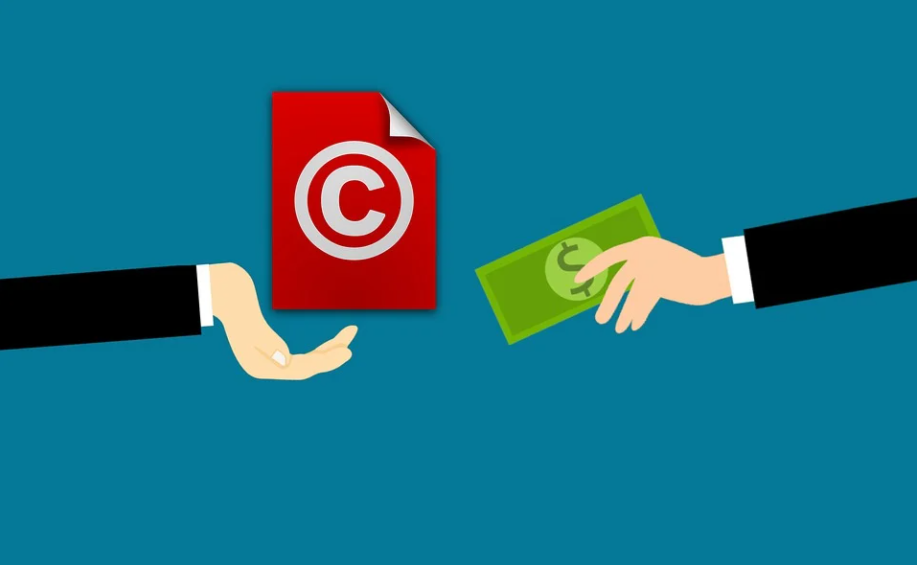 The easier it is for an investor to take over your business, the more value they see in it. Make sure that any crucial in-house knowledge is transferred across to the new team smoothly.
It may help if key staff members can stay in place during the transition period. Intangible assets such as brand trademarks and your review moat can be tricky to transfer correctly.
Customers will generally always prefer the previous owner with whom they build loyalty. As a general rule, buyers prefer to buy the Seller Central Account rather than just the ASIN.
All contracts should be able to be transferred to the buyer without any new documentation necessary. It's also a good idea to outsource any packaging or warehousing work you have been doing in-house before a sale.
Get Your Paperwork In Order
Performing stringent due diligence is an essential process for any buyer. If your documentation is inaccurate or not organized efficiently, then the sale will take longer to complete or might fall through altogether.
Maintaining good documentation means you should keep your financials in good order by using bookkeeping software or outsourcing the work to an accountant with experience with e-commerce.
Make sure you thoroughly document all Standard Operating Procedures. Beyond a written record, it can be helpful to have video footage of employees performing routine tasks.
Keep all your contractual information well organized. An investor will need to see these, so prepping them ahead of time can speed up the sale process.
Separate your brands. If you run multiple businesses, it may be confusing for a buyer to see the actual profit and loss of the company you're selling.
As you can tell, there are several ways that business owners can increase their Amazon FBA business valuation. The earlier you focus on completing the previous steps, the more likely you'll be to organize a successful exit of your FBA business.
If you're considering selling your Amazon FBA business, SellerX can help.
SellerX was founded in September 2020 by Harvard Business School graduates Malte Horeyseck and Philipp Triebel with the backing of top investors. It quickly became a leading acquirer of third-party brands on the Amazon marketplace in Europe, bringing 30+ brands under its umbrella in under a year. The company's goal is to be the Buyer of Choice for top Amazon FBA and other e-commerce sellers and establish itself as a global leader in direct-to-consumer products.
>> Learn more about SellerX to discover how we can help with your Amazon FBA business valuation!
Request A Free Proposal
Are you tired of losing sales to your competition on Amazon? It's frustrating for otherwise successful brands to underperform on the leading eCommerce platform.
Sunken Stone will help you find a solution to increase your profits on Amazon. Click "Request My Proposal" below to receive a customized roadmap to beat your competition and uncover new areas of opportunity for increasing sales.
Frequently Asked Questions
How much is my FBA business worth?
How do businesses evaluate FBA?
There are several ways that business owners evaluate an FBA business. It requires many steps, including researching the competition, calculating annual profits, and assessing product performance.
Is FBA still profitable 2022?
Amazon FBA businesses are more profitable than ever in 2022 for many sellers. To determine whether the FBA program is right for your business, calculate the costs of operation. You can also try FBA with a limited number of business products to see whether it works within your niche.
How much is my Amazon brand worth?
You can determine your Amazon brand is worth by calculating your monthly net income and selecting a business multiplier. Generally, Amazon businesses earn a multiple between 20 and 30 times the monthly net income.