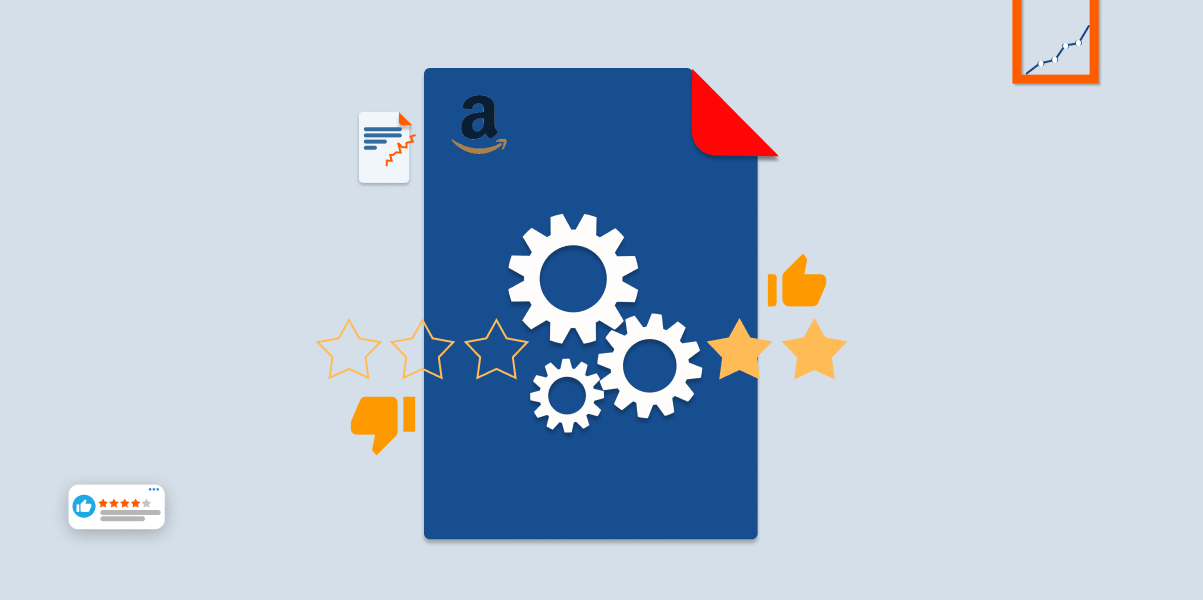 How to Handle Negative Product Reviews on Amazon
As Amazon sellers, we strive to deliver great customer service and products to our customers. However, sometimes a sale doesn't always have a happy ending. Whether they're warranted or not, negative product reviews are something that almost all Amazon sellers will have to deal with at one point or another.
Here, we look further into how sellers should respond to negative reviews on Amazon.
Identify
The first step in handling negative feedback on Amazon is to identify whether the reviewer has written their review as Customer Feedback or a Product Review. Customer Feedback covers things such as the packaging of a product, delivery, and the condition of the product or packaging upon arrival. Customer Feedback can also include a customer's experience with a specific seller.
If a shopper has left a Product Review that sounds more like customer feedback, you can ask Amazon to remove the negative review.
>> REQUEST A FREE PROPOSAL: Take 30 seconds to request a proposal and receive a customized roadmap to skyrocket your sales, beat your competition & make your brand thrive on Amazon.
Respond
As a brand, you are responsible for handling and responding to certain customer feedback. Sellers should always take the time to respond to negative reviews.
Professional responses that do not have a condescending or defensive tone can go a long way to build buyer confidence. It can also help instill confidence in any wary buyers who are reading through negative reviews and may be on the fence about making a purchase.
Sellers should use the response comment to address a bad review and provide a method for the customer to reach out to you directly. Place a contact link inside the response and politely ask the customer to contact you in an effort to resolve the issue at hand.
Start with an Apology
Often times, a negative review can be completely unwarranted. Even if this the case, an Amazon seller should always respond with an apology. Public perception plays a large role in Amazon's marketplace, and responding in a sympathetic manner can help your brand's image across the platform.
Learn
Negative reviews can often point out certain issues that can be proactively fixed to prevent any future negative reviews. If customers express their frustrations about something that can be changed, this can become valuable knowledge when it comes to improving your product or service.
If a seller sees lower-star reviews that are all discussing the same issues, there may be an actual problem with the product, not the shopper.
Final Note
Negative reviews can be tough to swallow. However, working with a partner like Sunken Stone can help to ensure that all of your customers are satisfied with each and every order. Our performance-based team of experts can help accelerate your brand's Amazon presence on autopilot. To learn more, schedule a free Amazon Strategy Call today.
Do You Feel Like Your Amazon Business Is In A Rut?
You're not alone. Many businesses find it difficult to scale on Amazon. That's where we come in. We are a top-tier, turnkey, performance-based Amazon marketing agency that can help you take your business to the next level.
We have a proven 4-pillar process that helps businesses achieve higher sales, AOVs, ROIs, and other 3-letter acronyms. Let us show you how we can help you achieve the same success. Click here to schedule a call with a strategist.
Request A Free Proposal
Are you tired of losing sales to your competition on Amazon? It's frustrating for otherwise successful brands to underperform on the leading eCommerce platform.
Sunken Stone will help you find a solution to increase your profits on Amazon. Click "Request My Proposal" below to receive a customized roadmap to beat your competition and uncover new areas of opportunity for increasing sales.
---