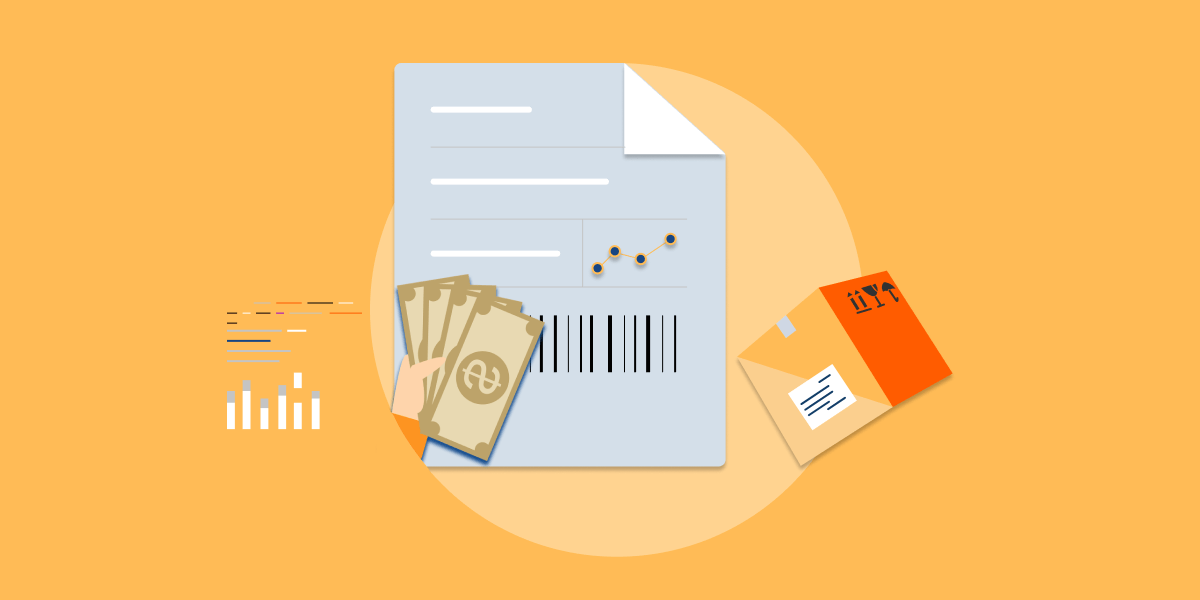 How To Deal With Amazon Resellers
With over one million sellers and hundreds of millions of buyers, Amazon can serve as a lucrative marketplace for your brand. However, after launching a product on Amazon, many brands soon realize that there's another seller reselling your brand's products on Amazon as well. At first, you might be thinking "how can I stop Amazon resellers?" and "how can I prevent Amazon resellers?". Amazon resellers are a common issue for brands, but thankfully, they can be stopped.
Here, we break down how you can stop Amazon resellers and prevent them from listing your product on Amazon ever again.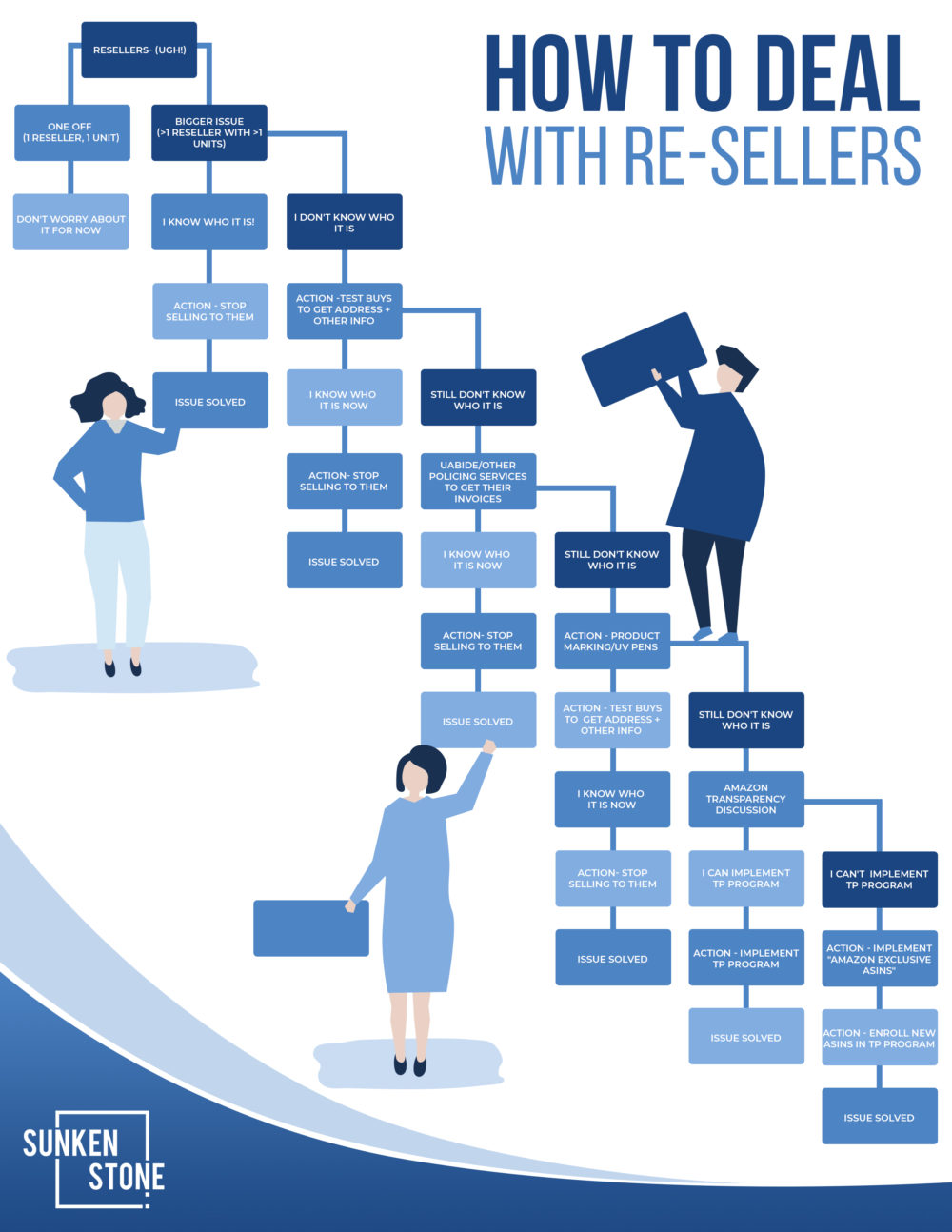 Control Your Inventory Distribution
In the early stages of your brand's growth, you may have developed relationships with distributors or wholesalers for your products. However, many distributors and wholesalers often sell the products they source through various channels, including Amazon.
Moving forward, include certain restrictions on all distributors and wholesalers on where they are able to sell your product. Your contract should include where your products may be sold, where they cannot be sold, and any legal consequences that can arise if the contract is violated.
Amazon SKUs and UPCs
If you've been dealing with resellers on Amazon, consider implementing Amazon-exclusive SKUs with a unique UPC. Only you will be able to manufacture this unique SKU. Therefore, only you would have a legitimate product to sell on Amazon.
If you need help with Amazon SKU's, contact Sunken Stone today.
Monitor Resellers
If your Amazon reseller issue may be too big to handle, you should consider partnering with a Amazon reseller monitoring firm. These firms constantly watch known resellers of your product. They can also issue cease and desist letters on your behalf to the resellers. These firms are effective since they have the legal resources to work quickly and efficiently. They can also enforce MAP with Amazon.
>> REQUEST A FREE PROPOSAL: Take 30 seconds to request a proposal and receive a customized roadmap to skyrocket your sales, beat your competition & make your brand thrive on Amazon.
Get a Trademark
Having a United States trademark is a key to avoiding product counterfeiters (note: different than Amazon resellers). Amazon provides tools that are only usable if you have an active United States trademark on your product or brand. This can help get rid of sellers who are selling counterfeits of your brand's products.
Competition on Amazon
It's important to note that Amazon's goal is to provide consumers with products that are not authentic, but also affordable. Because of this, Amazon does not actively discourage resellers from entering their marketplace, as long as that reseller has a legitimate product they acquired legally. Tools such as Amazon's Brand Registry can help you with counterfeit sellers, but not resellers who are selling a legitimate product.
Final Note
From dealing with resellers to removing counterfeits, selling on Amazon can seem like a full-time gig. Thankfully, the performance-based team at Sunken Stone can help you deal with your Amazon reseller issues, and much more. Our team of Amazon experts can help run your brand's presence on Amazon on autopilot. To learn more about our performance-based turnkey Amazon solutions, schedule a free Amazon Strategy Call today.
Do You Feel Like Your Amazon Business Is In A Rut?
You're not alone. Many businesses find it difficult to scale on Amazon. That's where we come in. We are a top-tier, turnkey, performance-based Amazon marketing agency that can help you take your business to the next level.
We have a proven 4-pillar process that helps businesses achieve higher sales, AOVs, ROIs, and other 3-letter acronyms. Let us show you how we can help you achieve the same success. Click here to schedule a call with a strategist.
Request A Free Proposal
Are you tired of losing sales to your competition on Amazon? It's frustrating for otherwise successful brands to underperform on the leading eCommerce platform.
Sunken Stone will help you find a solution to increase your profits on Amazon. Click "Request My Proposal" below to receive a customized roadmap to beat your competition and uncover new areas of opportunity for increasing sales.
---