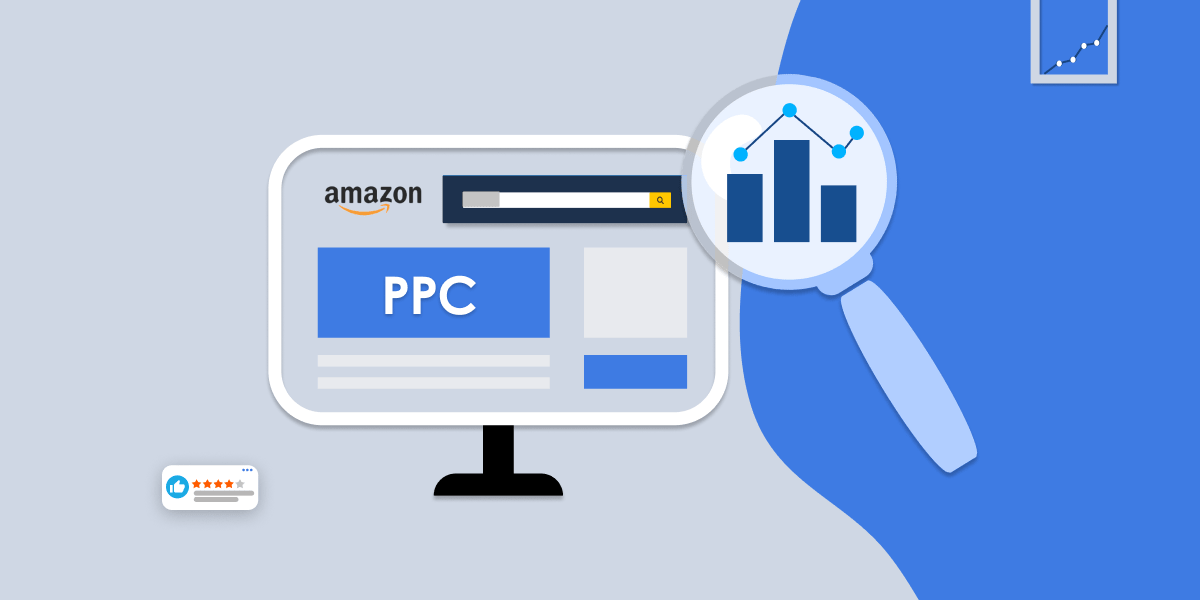 How Much Does It Cost To Advertise On Amazon in 2021? [Full Guide]
In 2020, Amazon spent nearly $11 billion to advertise its eCommerce site to customers worldwide. And if they spend billions of dollars marketing a platform that most people are already familiar with, it makes sense that sellers advertise their products too. But how much does it cost to advertise on Amazon, and is it worth the money?
The truth is, there are several benefits to promoting new and existing products on Amazon.com. It influences everything from how many sales sellers decide how popular their items are within the search results and category pages.
Yet, for those new to advertising on Amazon, it's challenging to know where to begin. Here's what to know about Amazon advertising costs for sellers on the leading e-commerce site.
Before we get into all the technical details about Amazon advertising fees, why not use this opportunity to download a helpful resource that will explain everything brands should know about Amazon advertising costs and strategies?
If you want to know the cost of advertising on Amazon and the secrets of leading advertisers from top sellers on the platform, be sure to download Sunken Stone's 2021 Amazon Advertising Strategy Guide. Discover all the tips we couldn't fit in this blog post. Pick up a copy today.
The Various Types of Amazon Advertisements
There are several ways that sellers can promote their brand or products on Amazon.com. Even non-Amazon sellers can advertise on and off of the e-commerce site.
While sellers often prefer ads that appear on search results and category pages, it's also possible to utilize Amazon's display network, made up of thousands of online websites, for advertising purposes.
However, that's not to say that anyone can quickly start advertising on Amazon.com.
Two distinct ad categories are helpful for different purposes. First, self-serve ads, which most sellers can purchase without using a sales representative, act as an intermediary.
The other option is to create premium ads, which often require a considerable ad budget, and for a company to work with their own sales rep who manages the ad creation process.
The Difference Between Self-Service And Premium Ads
Since there are two different categories, what exactly is the difference between self-service and premium ads?
What Are Self-Service Ads?
Self-service ads are for businesses that sell on Amazon. Suppose a seller wants to improve the visibility of their products, build awareness for their brand, or remarket to prospective customers outside of Amazon. In that case, it's relatively straightforward to set these up.
How About Premium Ads?
Premium ads, however, are similar to traditional ads that individuals notice on the internet's most popular websites. While self-service ads are typically less customizable, premium ads are visual banners.
Instead of featuring a product or group of products, premium ads allow sellers to use unique creative displays throughout Amazon.com and its partners.
Additionally, Amazon offers advertising solutions for businesses that do not sell products on Amazon.com. For example, non-Amazon sellers can create a display, video, audio, and other custom ads that appear on Amazon and partner websites and apps across the internet. Of course, advertisers should expect to pay a lot more for the privilege when it comes to Amazon advertising fees for custom ad campaigns.
While discussing Amazon advertising costs, we mainly focus on self-service and premium solutions that appear directly on the e-commerce platform. Custom solutions cost tens of thousands of dollars to use, with costs depending on a company's advertising campaign scale. As an Amazon seller, especially if you're new, it's best to begin with self-service ads which establish you as a credible retailer to global buyers.
So, what are each distinct types of self-service and premium ads available to Amazon sellers? Let's discuss the top three programs that sellers should consider to increase sales, build brand awareness and improve product listing search ratings.
Sponsored Product Ads
Sponsored Product ads are by far the most popular type of ad campaign among Amazon sellers. Buyers frequently see Sponsored Products before organic listings on product search pages. Additionally, buyers can find them on product pages near the bottom of each page.
What's nice about Sponsored Product ads is that they blend in with other product listings. Buyers might not even notice that there are paid promotions on search or product pages. Although Amazon includes the words "sponsored" or "ad" to indicate paid advertisements, Sponsored Product ads look identical to other product listings.
What Are The Amazon Advertising Fees For Sponsored Product Ads?
How much advertisers pay to promote their products depends on the targeting a seller selects. There are two targeting options, automatic and manual. Advertisers bid on keywords, and their Sponsored Product ads appear whenever a buyer searches using any keyword terms.
Automatic Targeting
With automatic targeting, Amazon pulls information from seller's product listings to determine which keywords should trigger the ad. Therefore, sellers must focus on optimizing their product listings before creating Sponsored Product ads. Either way, it's a good idea to work on Amazon SEO for any ad campaign, but it's essential when sellers let Amazon automatically target their advertisements.
Manual Targeting
There's also the option for sellers to manually target keywords where they would like their products to appear. Sellers can upload a keyword list while creating their ads. Whenever there's an exact match of those keywords as a customer searches the eCommerce platform, Amazon displays the seller's ad.
So, let's explain the Amazon advertising costs you can expect for Sponsored Product ads. Sponsored Products are pay-per-click ads, where advertisers only pay a fee when buyers click to see the product page. But how much does it cost to advertise on Amazon using Sponsored Product ads, and which option is more expensive for advertisers?
The answer is that manual targeting increases the average cost advertisers pay per click. However, as sellers can target keywords they know will convert buyers, those who use manual targeting often earn more sales. Plus, sellers have complete control over what they spend on every campaign, giving advertisers complete flexibility while controlling costs.
Sponsored Brands
Whereas most professional sellers on Amazon can turn their listings into Sponsored Product ads, the same is not true for sellers looking to create Sponsored Brand ads. Sponsored Brand ads are specifically for sellers in the Amazon Brand Registry program, vendors, or those with an agency account. Because fewer sellers are enrolled in Amazon Brand Registry, this ad type is not as popular as Sponsored Product ads.
However, just because these ads are not as popular doesn't mean they're any less effective. After all, Sponsored Brand ads are just a variation of Sponsored Product ads. The main difference is that Sponsored Brand ads appear as headline banners at the top of search result pages and include three or more products.
Sponsored Brand ads are perfect for sellers who offer comparable products, which they can combine into one effective ad. These ads give buyers several options to select. You can even set up an Amazon Shop and use the ad to take people to specific pages that showcase related items to a buyer's search terms.
Product Display Ads
So far, Sponsored Product and Sponsored Brand ads target specific keywords that customers search. But these aren't the only ways to target shoppers. Another ad type advertisers can use to build interest in products is through product display ads.
With product display ads, sellers can show their ads to prospective buyers who have specific interests. These ads appear on product pages, in marketing emails, and within review pages. If a buyer shows interest in products like yours, Amazon will display your product's ads to compel her to buy.
All three ad types use the PPC model, but Sponsored Display ads are only available for sellers in the Amazon Brand Registry program. In addition, Sponsored Display ads appear on sites other than Amazon as well, making it easy for buyers to discover your product while browsing for information about products like yours.
Amazon Advertising Fees: Everything You Should Know
Now that you know the types of ad campaigns sellers can run, you're probably wondering, "how much does it cost to advertise on Amazon?" The simple answer is that most advertisers pay $0.81 per click whenever a buyer clicks on their advertisement. However, it's not that simple to calculate advertising fees.
The Amazon advertising cost depends on a few factors. For example, competition between other advertisers can drive prices for select keywords or product categories. A seller's overall budget also influences how much they pay per click.
How Does The Ad Bidding Process Work?
To better understand the price advertisers pay for ads on Amazon, sellers should become familiar with the ad bidding process. Amazon advertising uses an auction process, where advertisers compete for the top spot of a search term. But it's the second-highest bid that sets the cost-per-click for all other advertisers.
Let's say that an advertiser who has the winning bid is willing to pay $2 per click. Yet, the second-highest bidding seller is only willing to pay $1.60 per click. Instead of paying $2 every time a buyer clicks their ad, an advertiser will only pay 1 cent more than the second-highest bid, which in this example totals $1.61.
Average Amazon Advertiser Cost-Per-Click
While buyers pay $0.81 per click on average, the expensive advertising options are likely driving up this price. One study suggests that sellers rarely pay more than $0.35 per click. At this price, Amazon ads are more cost-effective than Facebook, Google, and Bing ads.
Overall, it's pretty challenging to answer the question, "how much does it cost to advertise on Amazon." Some sellers cannot easily access several types of ads, which complicates building an assortment of dynamic ads. And everything from the level of competition to the keywords or products you target can influence the price you pay.
But for the most part, creating ads for Amazon is affordable and generates additional sales for sellers. And one thing to note is that your business doesn't have to manage the ad creation process for yourself.
Every day Sunken Stone works with companies like yours to create ads on Amazon without the hassle of optimizing product pages, selecting keywords, and calculating an optimal bid. Isn't it time for your company to focus on what it does best while leaving the rest in the hands of experts? If so, be sure to check out our Amazon PPC management services.
And those who prefer a more hands-on approach to build Amazon ads can also benefit from working with us. Be sure to download this guide today and start learning how million-dollar Amazon sellers generate more sales using Sunken Stone to manage their Amazon ads.
---
---
Frequently Asked Questions
How Much Should Brands Budget For Amazon Ads?
A company's marketing budget depends on the business and its goals. Sellers can work backward from the income they'd like to generate from their ads to determine how much they should spend to achieve their goals.
Is it Possible To Optimize Amazon Ads?
Yes, of course! By selecting the right products, categories, and keywords to target, you can drive advertising costs down and increase product sales. There are even more advanced tactics like targeting brands that sell comparable products, giving your brand an advantage over your competition.
Are There Ways To Reduce Amazon Advertising Fees?
There are several ways to lower advertising costs and reduce your CPC. First, find affordable keywords to target that has less competition than average. Afterward, monitor and optimize campaign performance by reviewing which keywords drive the most sales for the best price.
Which Ad Type Should A Business Create First?
Sponsored Product ads are the first ad type that most sellers can create. Therefore, it's a good place for most sellers to start. However, if your business is already a member of the Amazon Brand Registry program, you can make Sponsored Brand and Product Display ads. In this case, it's up to you on which ads to create first.