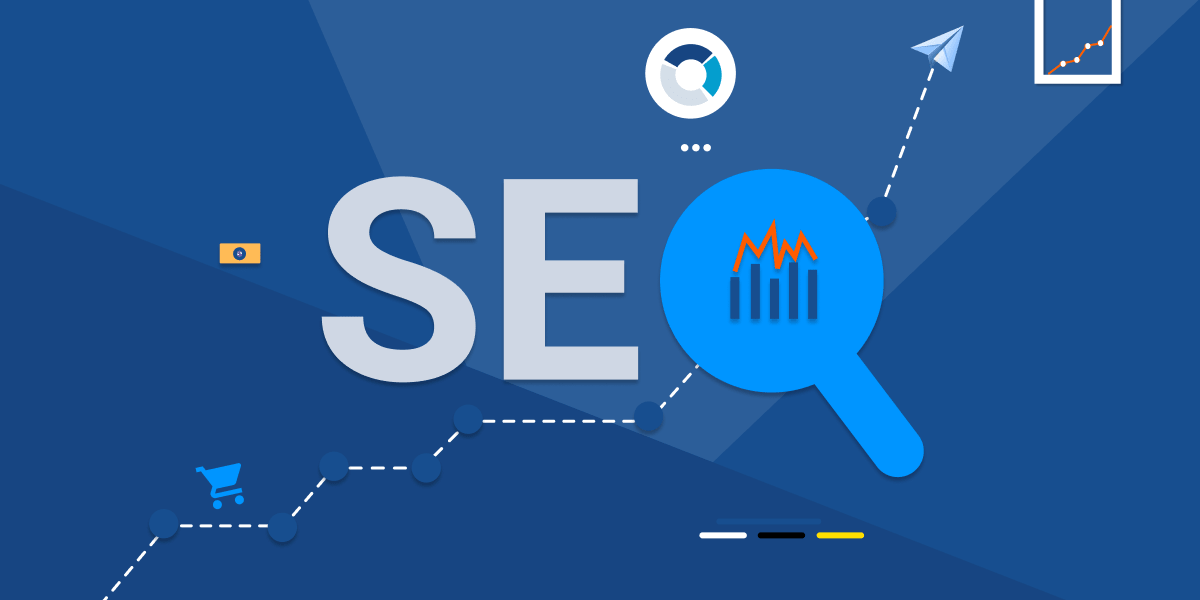 What Is eCommerce SEO: Why It's Critical In 2022
Most people rely on social media and paid ads, but online stores can get the highest Return of Investment when they use eCommerce SEO. It is a great way to drive traffic to the sites and make it easy for people searching for information to find it first. The eCommerce SEO does not require a lot of effort, and once you rank high, you will make sales without using money in return.
When you think about how to make recurring sales, many people see that they need more ads. It might not be easy, mainly if you are used to making sales only one way. Change is necessary, and the more people use the internet to search for information and items, the easier it is to use SEO for eCommerce.
It is crucial for eCommerce that there is traffic to the website so that they can easily make sales. SEO is a less expensive way a person can use to ensure you have enough traffic to a website. Even though most people use social media and ads to get sales, it is much easier to use SEO. It makes it easy for the website to get sales and ensures that more people find the website using search engines.
>> REQUEST A FREE PROPOSAL: Take 30 seconds to request a proposal and receive a customized roadmap to skyrocket your sales, beat your competition & make your brand thrive on Amazon.
Strategies To Use In Your SEO For Ecommerce
You can use different tactics when you are considering SEO to help you drive traffic and sales. It is vital that you use keyword research so that you know what keywords the audience will be looking for when they are searching for content.
The following are tactics to use when considering and using eCommerce SEO:
Keyword Research
When you are doing keyword research, you need to consider what your audience is looking for when searching online. You can then use the common words or phrases to optimize your site for SEO.
These keywords are meant to help your audience find what they are looking for fast enough. It is easier for your audience to find your site when you use eCommerce SEO, and your site gets a high rank. It will appear on the first page when anyone is searching on the internet.
Ensure that you use keywords related to what you are selling on your page so that your audience will find precisely what they are looking for without having to look for a long time. It will be easier for them not to go through many other unrelated sites and pages before getting to what they need.
When you use the right keywords, you can rest easy, knowing you will not need to do anything else to drive traffic to your site. eCommerce SEO really is that wonderful.
Meta Tags & Content Optimization Through Strategic Keyword Placement
When using eCommerce SEO, you need to ensure that you are also optimizing the pages. Every page requires strategically placed keywords so that it is easy for your audience to find any items or information that they might need.
Local SEO For Organic Local Traffic
If you need to drive local traffic to your site, you need to ensure that the content is optimized for the local market. This way, you can attract local organic visitors to your site, and it is easy for you to market your products efficiently with the right keywords. Placing them strategically throughout your text will make it easy for your audience to get what they need.
Link Building
Every time you use a link to your site, you make it easier for your audience to find what they need. Clicking on the link allows them to go straight to what they need, whether it is ordering or getting more information on what they need. This will also help improve your website's authority, and you can compete with other primary sites in your field or anywhere else.
Google Analytics & Ahrefs For Measuring SEO
It is not easy to know if eCommerce SEO is working well for your website if you do not have the right tools.
This is where Google Analytics (GA) and Ahrefs come in because they will help you gauge how effective SEO is on your website.
You can easily measure how effective it is and what are changes you need to make to ensure you have more traffic on your site. You will see how successful optimization is or if you are not benefiting from it at all.
Why Should You Care About SEO?
Search engine optimization is the art of optimizing a website so that it can rank higher using specific keywords and phrases. It will make it easy for the website to be found on search engines like Google and many more.
There are many aspects that are used in eCommerce SEO so that it can be successful in making your website rank higher than others.
From the design to the creative element, a website that has been optimized for eCommerce SEO will ultimately reach the target and get to more people because anyone searching will easily find what they need.
The goal of eCommerce SEO is to make your website rank higher. This is when you are dealing with eCommerce; you need all the help you can get for a higher ranking. Your business will have a better chance of growing fast if it appears quickly when searchers are looking for it through the internet.
How To Use SEO For Ecommerce
When you need to optimize your website using eCommerce SEO, there are several ways you need to use it. The following steps will make it possible for you to get a better experience and results when you are using eCommerce SEO: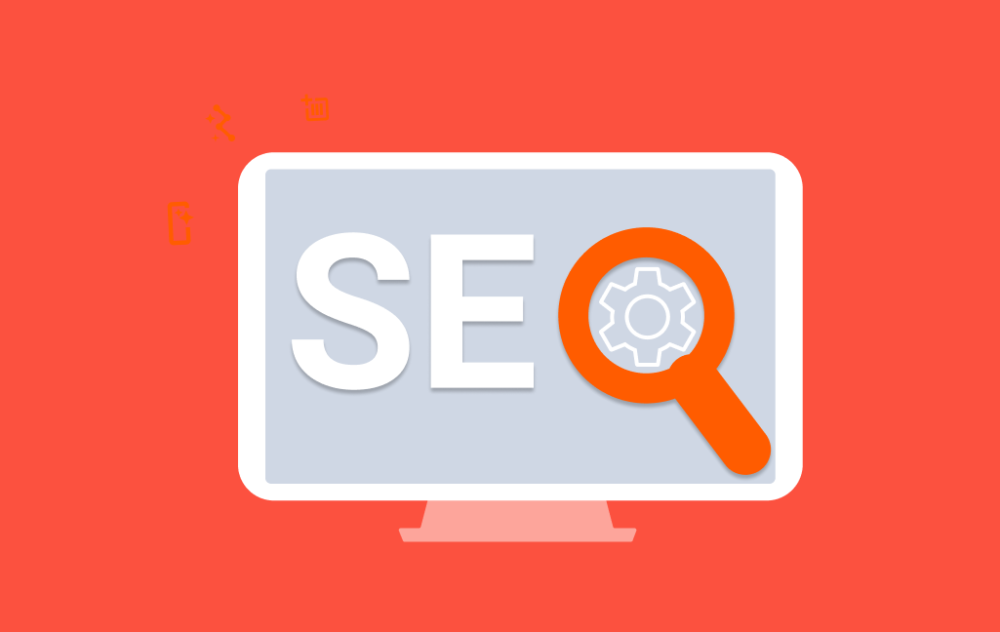 Locate popular questions and answers for your niche
Use good quality images, videos, and relative examples to explain your services and products
Make sure the website is fast
Get people to talk about the products and contribute to your eCommerce SEO goals
Create links to make it easy for searchers to navigate the website
Use social media and place backlinks to your website
There are many other ways you can use eCommerce SEO to drive traffic to your website successfully. Sunken Stone will help you deal with SEO and how to use the tool to drive traffic to your website.
Ecommerce Behemoth
When you are looking to optimize your website for eCommerce, you need to take note of a few things. If you get help from us, we will make sure that your website is ready, and you will have a website that is ready so that it is easy for you to drive more traffic and get the best from your website.
We are dedicated to helping you so that you can sell more and you can have many more people visiting your website and talking about it on other platforms.
Here are some steps you can use to get the best eCommerce SEO powered website:
Amazon Keyword Search
Amazon is one of the best places to find buyer intent keywords. This is because people troll amazon every day looking for items to buy, and with the wide range of products m you will find just about anything you may need.
It is easy to find keywords from amazon because you only have to write the first few letters, and it will automatically fill in the rest. You will then know if it is a common word for buyers on the site, and you will find a variety from the same keyword so that it is easy for you to find what you need.
Competitor Searches
You can also look for keywords from competitor sites. This way, you will be sure that you are targeting the correct searchers. Find competitors whose websites rank higher so that you can take from their examples. You should not just take keywords directly from other sites, instead, use them as inspiration and make your own spin on them to attract your clients.
Use Ahrefs To Find Keyword Opportunities
Ahref is a tool that you can use to build backlinks, do research, and many more. You can quickly gauge how your eCommerce SEO is performing, and it is much easier for you to make decisions based on the results you find after your research. It is easy for anyone to use this tool to ensure that you can gauge the performance of the keywords when dealing with eCommerce.
You can filter out what is unnecessary and what you do not need and what is making your website rank higher. This way, when you are creating content, you can use the keywords to ensure you have high content for your buyers and searchers.
Using ahrefs, you will know if you are using the right keywords to drive traffic to your website. A keyword planner will help you determine the buyer's intent, and it will be easy for you to find a rough search.
Ecommerce SEO Site Construction
An eCommerce site will thrive if it has many people visiting and the traffic to the website is high. Once you are using the right keywords to optimize for eCommerce SEO, you will be able to find the target clients you are looking for. Your website must attract relevant users, and this is why you need to optimize your eCommerce site.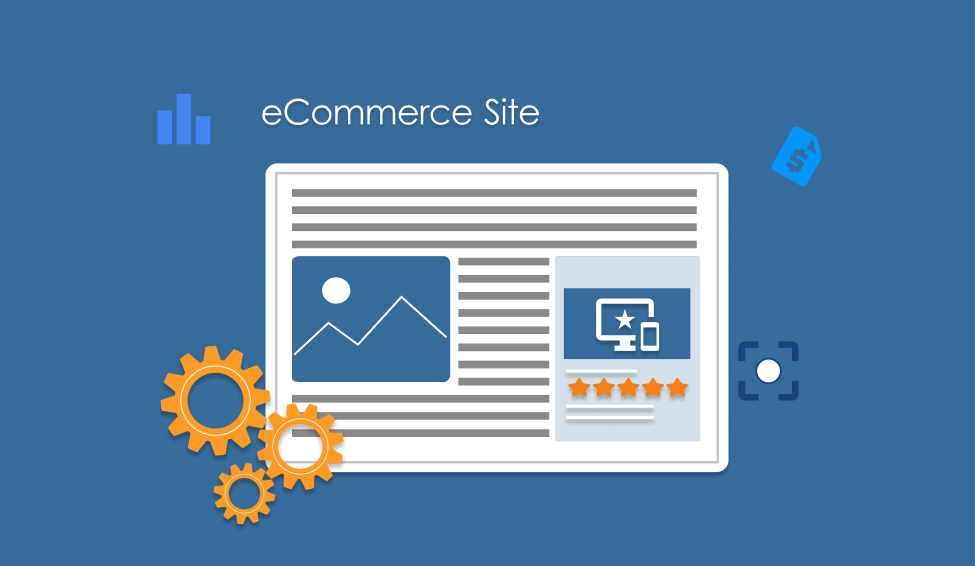 When constructing your site, you also need to ensure that you use backlinks so that you can reduce the number of times your searcher will use them before they get what they need. If a person has to click many times to find what they need, they will quickly leave because it is too tasking.
The structure you use for your website should be one that has different parts. To make it simpler, you can divide them into categories and product pages. This is easy for anyone to go through and find what they need without too much hassle.
Make The Page Simple
It might be easy to optimize your website for eCommerce SEO, but you still need to ensure that anyone going through the website has an easy time scaling it. This is why you need to make your website scalable and straightforward.
No one wants to go through a lot of content before they can find what they need to from a website. When dealing with eCommerce SEO, this is even more vital because most people do not have time to go through a mountain of content when they do not need it. As much as you may have used keywords so that it is easy for searchers to find you, it is also vital to ensure they can navigate easily through the site.
When optimizing for eCommerce SEO, we will guide you and ensure that you focus on the most relevant content for your readers. The following are some of the things that will make it simpler for them:
Ensure it does not take your reader more than three clicks to reach a page
Make relevant URLs
Create links for easy navigation
Use subdirectories in the pages
Divide into categories and link all the primary pages
Link some of the best products for easy access
When you can easily navigate through a page, and there are internal links to help, you will find it more accessible, and it is better for your searchers. They will find what they need much faster, and your website will continue ranking higher as other people speak highly about it.
Use Relevant Keywords
Once you know what your readers are looking for, you will know what keywords to use. If you are still unsure how to use keywords, you can contact us for help so that your eCommerce site can rank higher in search engines. This way, you are sure of getting more traffic to your site and also many sales with the help of eCommerce SEO.
It is vital that you carry out research, as we have discussed earlier so that you can be sure that your keywords will be relevant to your searchers. If others cannot find what they need from your site, you will have failed to make a proper eCommerce SEO for your eCommerce site. For a better ROI, you need to ensure that every keyword and phrase you use is beneficial to your region and your target audience.
There is no need to make keywords that people will not bother looking for because it will not guarantee you traffic to your website. Sunken Stone will help with relevant information and advice to make it possible for you to scale higher using eCommerce SEO.
Request A Free Proposal
Are you tired of losing sales to your competition on Amazon? It's frustrating for otherwise successful brands to underperform on the leading eCommerce platform.
Sunken Stone will help you find a solution to increase your profits on Amazon. Click "Request My Proposal" below to receive a customized roadmap to beat your competition and uncover new areas of opportunity for increasing sales.
---
Frequently Asked Questions
How Will I Know If SEO Is Working For My eCommerce Site?
You can use tools to determine if you are on the right track with your optimization. Use Google analytics so that you can decide if SEO is working for your website or if you need to change your tactics and strategies to drive more traffic to your website.
What Is SEO?
SEO stands for search engine optimization; it is the use of keywords to ensure that you drive traffic to your website.
Where Should I Put My SEO?
When you are writing content for your website, you need to use the keywords you have researched so that they can guide users to your site. You can also use it on your Meta tags and more to make it easy for your website to rank high.
Is SEO Relevant For eCommerce?
When using keywords, it will be easy for your website to appear in search engines like Google. This way, many people will find it, and you can be sure that more people will visit your website. This will translate to more sales for you.