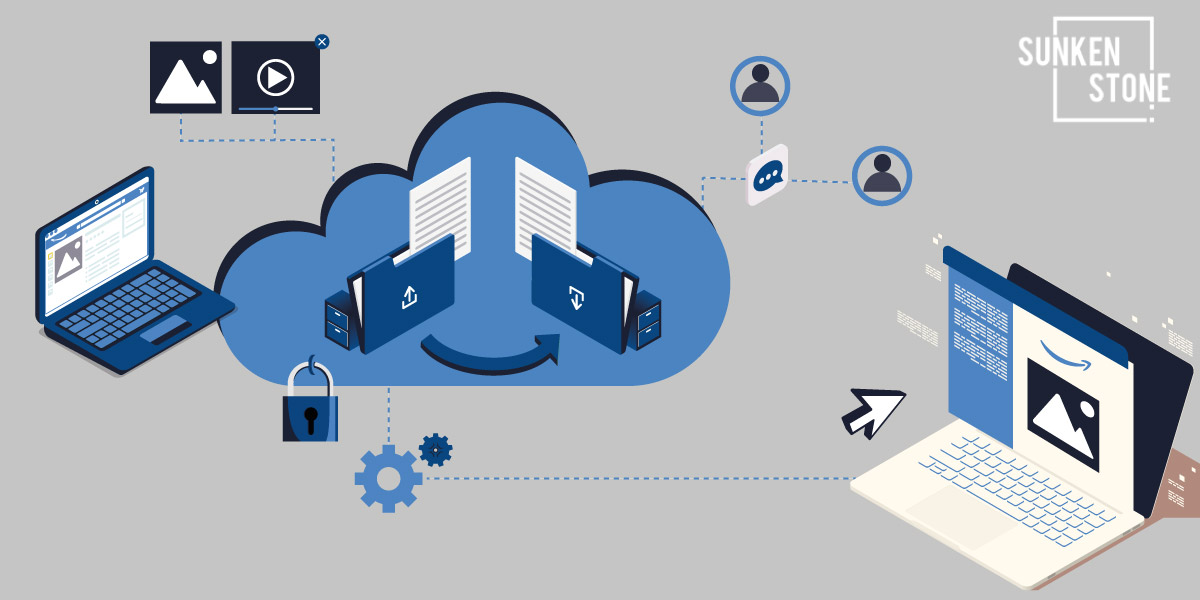 7 Genius eCommerce Digital Asset Management Program Uses
eCommerce digital asset management (DAM) is a critical component of any successful retail strategy. If you sell on platforms like Amazon, eBay, or your own site, a digital asset management eCommerce platform can shorten the time it takes to create and manage creative assets.
But without the right system, you'll have a difficult time organizing digital assets, storing and retrieving digital files, and updating outdated product information.
Thus, to optimize your eCommerce operations you must use digital asset management software. If you're wondering how to use digital asset management for eCommerce businesses and it seems a bit confusing, don't worry!
This blog post will explain how to use online seller digital asset management software and discuss how retailers on Amazon and other platforms can leverage eCommerce DAMs to improve their organization.
Let's introduce eCommerce digital asset management and explore 7 genius ways to use it in your company!
Why Is Digital Asset Management Essential For eCommerce Retailers?
Retailers need eCommerce digital asset management software to help establish their strategy, manage multiple retail brands, and protect assets safely on the cloud.
eCommerce Digital Asset Management Helps Establish Your eCommerce Strategy
It's challenging to create a cohesive customer experience across all platforms without proper planning and control over your product data.
An eCommerce digital asset management solution will provide a better view of how consumers interact with offers throughout the purchase journey, allowing for greater consumer insight and optimization.
Manage Multiple Retail Brands
Keeping your eCommerce digital asset management data in sync between your eCommerce platforms isn't a challenge when you have two or more different online stores (or marketplaces).
Thus, eCommerce digital asset management software can help you efficiently manage, store and improve product data across different retail brands while ensuring that the latest version always goes live on time.
Should Your eCommerce Brand Use A DAM Or A PIM?
PIMs store product-related information while DAMs store and manage digital assets such as photos and logos, making both the best options for eCommerce companies that must safeguard their brand symbols.
PIMs are great for managing large product catalogs and ensuring that all data is in sync, but they do not offer the same level of asset security and cloud-based storage as DAM software. Most eCommerce companies can use both to meet their goals.
(Psst… want to learn more about PIM? See our post on Product Information Management for retailers.)
What Are The Benefits Of eCommerce Digital Asset Management?
eCommerce digital asset management software offers a wide range of benefits for businesses. Some key benefits include:
Improved customer experience and a better understanding of consumer behavior
Easier management of product data across different platforms and brands
More efficient collaboration between teams, improved transparency, and faster turnaround times on projects
Let's take a closer look at how eCommerce digital asset management can benefit your business.
Secure Your Brand Assets Safely On The Cloud
Digital asset management software allows you to store your digital assets (approved images, logos, and graphics) in one place.
eCommerce retailers need to securely store digital property on the cloud for use with eCommerce channels such as Amazon or eBay, which may not use SSL encryption by default.
An eCommerce digital asset management will keep these working files safe while providing more visibility into who has access to them and when they were accessed – leading to less risk exposure due to human error.
Save Time While Storing And Improving Digital Assets
eCommerce digital asset management software allows you to easily submit product data while also storing it in one central location to be accessed and updated quickly when needed.
eCommerce platforms like Amazon and eBay expect retailers to create and maintain product data for their live listings.
This process can take a lot of time to manage your product data manually.
However, eCommerce digital asset management software can automate much of this process by extracting the required information from your DAM and then sending it directly to the eCommerce platform – saving you hours or even days each month.
Create A Transparent Collaboration Process
If different team members live in other parts of the world, eCommerce DAM software will help you improve collaboration and ensure that product data is always up to date.
DAM allows you to maintain control of your content while also enabling you to delegate access and share information with other team members.
Overseeing creative projects without the right software would be incredibly time-consuming. Fortunately, eCommerce DAMs offer version control which allows users to see who made what changes—along with their comments—before they go live for public consumption.
7 Genius eCommerce Digital Asset Management Program Uses (How To Use eCommerce DAMs)
eCommerce DAM software helps online retailers improve their product data and brand assets. Here's how you can use eCommerce Digital Asset Management:
1. Organize Your Digital Assets
You can use eCommerce DAM software to categorize your digital assets and sub-folders.
This is especially useful if you have a large number of digital assets or if you're dealing with teams in various locations around the world.
eCommerce DAM software also makes it easy to rename, move or delete files.
2. Automate Brand Management Tasks
eCommerce brands are responsible for maintaining the consistency of their visual identity across all eCommerce platforms and digital assets.
The eCommerce DAM software may automate procedures such as creating variants, uploading to eCommerce platforms, and adding or updating meta-data.
Using digital asset management eCommerce automation will save you time and ensure that your assets receive ongoing updates.
3. Use Search To Find Your Brand Assets Quickly
You may quickly discover your brand assets in eCommerce DAM software with search capabilities.
You'll never have to sift through hundreds of files on various eCommerce channels or marketplaces again, thanks to eCommerce DAM software – it will allow you to locate the proper versions every time.
4. Involve Your Team In The Creation And Collaboration Process
eCommerce DAM software can help involve team members in the asset creation and collaboration process. Having a tool to facilitate asset creation will help team members understand how to represent your brand.
eCommerce DAM software also offers version control so that everyone is always on the same page when creating or making changes to files.
These creation tools are beneficial if different members of your eCommerce teams live in various parts of the world. It's also great when multiple people need access to brand assets at any given time.
eCommerce DAM software allows you to receive eCommerce assets from external agencies while securely sharing them with your eCommerce teams.
This will save time and ensure that brand assets are always up to date, no matter which team members need access at any given time.
6. Use Data & Analytics To Improve Asset Performance
eCommerce DAM software provides your business with several reporting and analytics tools.
For example, it may collect data on user behavior such as where they're located, how long it takes them to find the right assets, what pages they viewed before leaving, etc.
Additionally, eCommerce DAMs may also keep track of the different assets created by members of your eCommerce team and how they're performing, such as file downloads or total views.
7. Sync Product Data With Any eCommerce Marketplaces
You may use eCommerce DAM software to sync product data with any eCommerce marketplaces you presently sell on, whether they're operated by Shopify, Amazon, or another platform.
This will save time and ensure that your product data is always up to date on all eCommerce platforms.
Now Find The Right Digital Asset Management eCommerce Tool
In conclusion, eCommerce digital asset management tools have the power to increase brand awareness, improve performance and automate tasks.
Digital asset management eCommerce software helps Amazon Sellers and online merchants improve their product data and brand assets.
Take the time to research and find the eCommerce DAM software that's right for you. You won't regret it! There has never been a better time than now for online sellers to invest in digital asset management tools and services.
What Happens If You Lose All Of Your Amazon Product Data?
Flat File Pro protects your Amazon business against data loss from human error, fraudsters, and other digital threats.
You can use this Amazon listing software to backup & restore your listing data and never worry about losing it again. Click the image below and sign up for your free trial of Flat File Pro!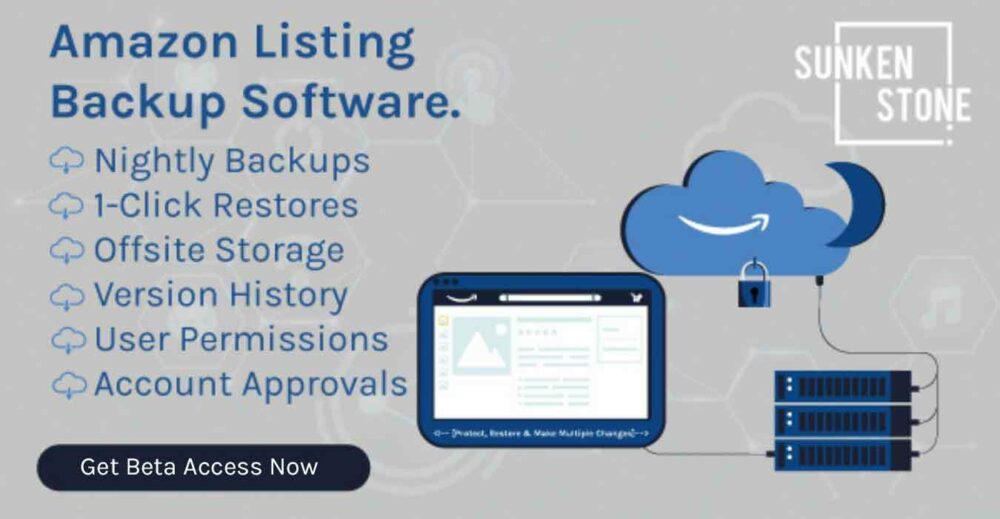 ---
Frequently Asked Questions
What is digital asset management in eCommerce?
Digital asset management in eCommerce refers to organizing, managing, and tracking digital assets such as images, videos, and documents for eCommerce businesses.
How do I organize my digital assets?
One option is to organize your digital assets by campaign or project. The proper organization structure makes it easy to reuse assets without finding old versions of previously created work.
Another way to organize your digital assets is by date. Organizing content by date can be helpful for businesses that want to keep track of when a particular item was updated or last used.
No matter how you decide to organize your digital assets, it is vital to find a system that works for you and is easy to navigate.
What is digital eCommerce?
Digital eCommerce refers to buying and selling products or services over the internet. Digital eCommerce transactions can include anything from retail sales to business-to-business transactions.
What is the future of digital eCommerce?
eCommerce is constantly evolving, and the future of digital eCommerce looks bright. Businesses continue to expand their eCommerce offerings while customers continue to make online purchases in record numbers. As eCommerce continues to grow, so will the demand for digital assets and their services.