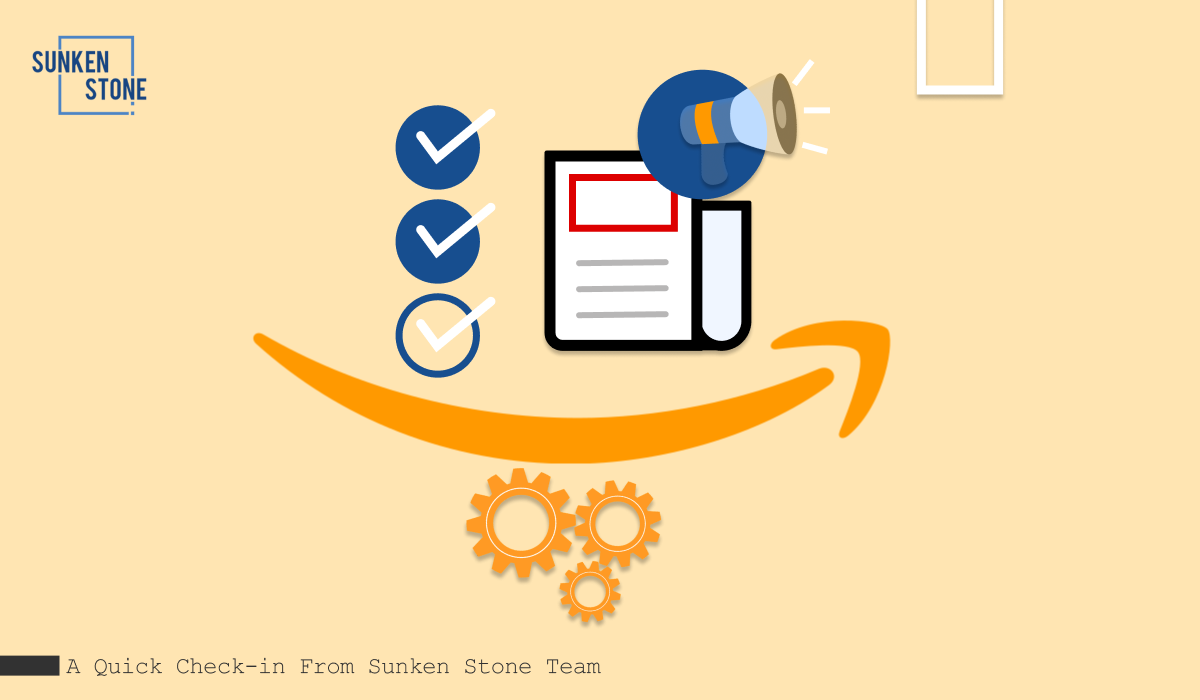 A Quick Check-in From Your Sunken Stone Team
Hi All,
We understand your concerns with the current Amazon restrictions happening so quickly in the past 48 hrs. We want to ensure as partners we are communicating any changes as quickly and reliably as possible.
We have a communication network within Amazon that ensures we get the most up to date alerts of changes that are being made. We are finding in many cases, Amazon teams are learning only hours before these announcements are made public, and it is best to assume that future updates from the platform could come in a similar fashion and we are going to be prepared for whatever that is.
With the recent shutdown of shipping certain categories of products into Amazon's FBA warehouses, our team was able to build a software in less than a day to vet our entire catalog to determine eligibility to continue to ship in within just a few hours. We believe this and other software we have is going to be one of the tools that will keep us successful for any other changes we may see in the coming weeks.
I know a lot of you are feeling unsure and stressed with everything that is going on and trust us you aren't alone. With everything changing daily, we will continue to communicate as much as we can. As your partner we are vowing to alert all brands of any changes or updates that will affect your business within the day that the news is discovered.
The good news with all of this is we truly feel that due to the trust the American public has in this platform from their large and diversified infrastructure and their continued reliable delivery, Amazon is going to be the main place for eCommerce as continued quarantines unfold. Please let us know how we can help you keep Amazon an equal or potentially higher priority in your sales channels in the coming months.
Additionally, if you have a need for more staffing at this time, but potentially can't commit to new US based staff, as a reminder we would love to offer our recruiting services for our Philippines team free of charge to find you a good candidate for your teams. We can vouch for the quality of work we have found from our team members in this area. Feel free to send us your job posting and we can work to get you set up.
If you have any other questions or concerns for us please do not hesitate to let me know.