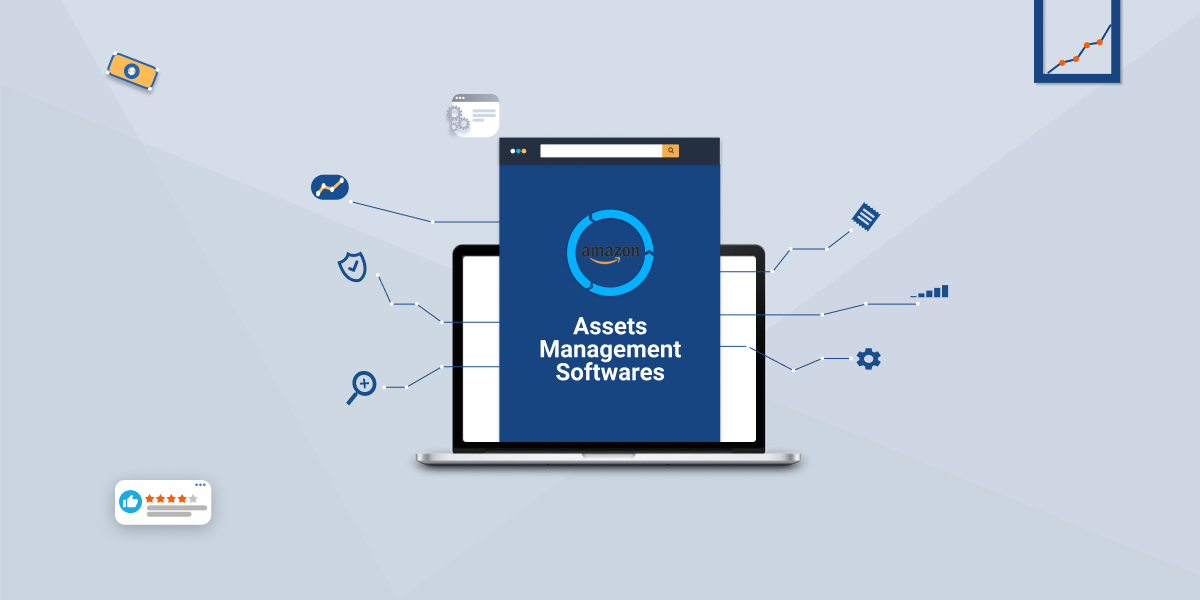 Top 5 Best Free Asset Management Software Systems
As an eCommerce Seller, managing your company's digital assets is essential if you want to build a brand. However, there's no best free asset management software system that works for everyone. Instead, the software you choose depends on how you work and what your team needs to get their job done.
Fortunately, we're here to help by listing the top five best free asset management software systems for Amazon business owners. There are several low-cost options are available, which is wonderful if you're looking to cut costs.
What Are The Top 5 Best Free Asset Management Software Systems?
Amazon Sellers need a unique set of services from their asset management software systems. Here's Sunken Stone's list of top free asset management software that works for both FBM and FBA merchants on Amazon. Let's explore them now!

1. Flat File Pro
The top free asset management software system for Amazon merchants is Flat File Pro. That's because it integrates directly with your Amazon Seller Central account. In addition, it stores and backups all your product listings while improving the editing process of product listings.
For the most part, Flat File Pro is hands-off. Instead of manually adding all of your digital assets within this asset management software system, your employees import listings.
During nightly backups, Flat File Pro saves all product listing data, including your product descriptions, images, videos, and other metadata.
What's excellent about Flat File Pro is that it's free to the first 100 users for two months. Signing up for a free trial can help you decide whether it's the right solution for you.
Plus, Flat File Pro offers several helpful software features. These features include product editing, user permissions, and unlimited team accounts. Thus, this best free asset management software makes it easy to add and change Amazon Seller Central listings.
Check out all the benefits of Flat File Pro.
2. Google Drive
Google Drive is a cloud-based storage system. It has several built-in features useful for asset management, such as barcode scanning, GPS tracking, and record-keeping. Store your assets there and only pay when you reach a GB limit.
It might surprise to see Google Drive on this list since it's not specifically an asset management software system. However, you can store all your business assets in Google Drive and use the built-in features to track them.
Using Google Drive for asset management can be helpful if you're already using Gmail or other Google programs. It's convenient to log in and you don't have to learn a new system. These facts make it a great option that's simple to use.
However, this solution has its challenges since it's not specifically for Amazon Seller use. Thus, it can be challenging to track your digital assets using Drive. To do it properly, you'll need a proper file naming structure and proactive organization.
3. Microsoft Excel
Microsoft Excel is popular spreadsheet software. It has a wide range of features that you can use for asset management. These features include inventory control, purchase order tracking, and location tracking.
Plus, it's free to use for unlimited assets, making it a good option for businesses on a budget. If you already have a Microsoft Office subscription, then it's a budget-friendly option.
Microsoft Excel is the spreadsheet software package that most people are familiar with. Historically people use spreadsheets to keep track of business assets.
One downside of Microsoft Excel is that it can be challenging to use spreadsheets for digital asset management. However, plenty of online resources are available to help you get started.
Like Google Docs, using an Excel spreadsheet to manage your digital assets is time-consuming to update and track changes. There's also a monthly fee if you don't purchase Excel outright or have a computer with the program preinstalled.
4. AssetTiger
AssetTiger is a free online asset management solution. Your business can store up to 250 assets on the free plan of AssetTiger. This includes files like product images, videos, and documents.
What's unique about AssetTiger is that you can also store contact and license information within this program. If you sell products to other people outside of Amazon, this can be a helpful feature for your business.
Additionally, you can set up alerts that notify your team when you must update an asset. This is helpful for keeping everyone on task.
Did we mention that an unlimited number of employees can collaborate on asset creation too? Plus, there's even a mobile and desktop app so that your team can manage assets on their favorite devices.
5. ResourceSpace
ResourceSpace is desktop software that has features like barcode scanning, GPS tracking, purchase order creation, and more. Storing, sharing, and collaborating on the digital asset creation process is simple with this program.
What makes ResourceSpace stand out from other asset management software systems is its range of customizable options to help meet your organization's specific needs.
There's a free version of ResourceSpace, which allows you to store 100GB of free storage. Unlike many other "free" software, you can host an unlimited user team, making it an excellent collaboration tool.
However, at a certain point, your business might need more storage space at some point. This year, a Team Cloud ResourceSpace plan costs several hundred dollars a month, and the Enterprise account is just under $1,500 per month.
There Are Several Best Free Asset Management Software Systems
Now, it's easy to suggest several best free asset management software systems, but it's more challenging to locate the right solution for your Amazon business.
That's because every asset management software does something unique, and not every solution will work for you.
With that in mind, let's cover the basics of asset management software so that you can find a solution that works best for your organization.
What Is Asset Management Software?
Asset management software helps businesses keep track of their assets. Most typically include features like barcode scanning, GPS tracking, and record-keeping.
You may want to track asset information, including an item's location, purchase date, maintenance schedule, cost, and more. The metrics you track depend on your business and what you're seeking to accomplish with your asset management or tracking software.
Amazon Sellers' best free digital asset management software includes all the business owners' tools to store their listing information. Your asset management tools should make it easy to store images, videos, product descriptions, and other creative assets.
What Makes The Best Free Asset Management Software Systems?
The best free asset management software for Amazon Sellers is one that has all the features you need to run your business, with a straightforward user interface and an easy learning curve for users of all levels.
What Are the Major Functions Of Asset Tracking Software?
There are several significant functions of asset tracking software: inventory control, purchase order fulfillment, automated reminders for when it's time to replace assets like batteries or tires on equipment that moves around (like cars or trucks), and location tracking.
Inventory control means that you can see at a glance what assets your company owns, where they are, and how many of each type you have. Having control of your inventory is helpful for internal decision-making and reporting to shareholders or other interested parties.
Purchase order fulfillment means that you can track supplier information, purchase prices, and dates so that you can more easily keep track of spending on assets. Whenever you want to replenish the stock of your Amazon Store, you can use purchase order fulfillment information to contact and place an order with your suppliers quickly.
Automated reminders for when it's time to replace parts or equipment can save your business time and money in the long run. By knowing when you must return something ahead of time, your business can avoid having to replace expensive assets or parts prematurely.
Location tracking is perhaps the essential function of asset tracking software, as it allows you to see where your assets are in the real world. Location tracking can be helpful for theft prevention, organizing events or locations, and a variety of other purposes. Amazon Sellers should know where their inventory is, especially as an FBA Seller, so this feature is beneficial.
Which Factors Should You Consider Before Selecting An Asset Management Software System?
As with any software, you're going to want to look at your business needs and your budget when deciding which asset management system is suitable for you.
Some essential questions to ask yourself before selecting an asset management system include:
What assets do you plan to track in the software?
Which features will be most helpful in terms of tracking these assets?
Are there features that would be nice to have?
What level of automation and customization does the software offer?
Does the best free software asset management tool do anything to reduce the learning curve?
How easy is it for users who aren't tech-savvy but still need access to certain information (like managers or accountants)?
How many users can the software support?
Do those locations need separate logins and information if you manage multiple locations?
What happens with the software when your company outgrows it and needs to upgrade to a bigger or better system?
What if you run into a problem and need help?
Is there someone you can contact who can walk you through the solution?
What's the price?
There's Lots To Consider
There are many questions to ask yourself while determining whether a top free asset management software is right for you. It's not a simple choice since you'll likely use the same software for years to come!
These questions help you understand which asset management system will best serve your business and employees.
When considering these factors, remember that not every asset management system is a perfect fit for your Amazon FBA business.
However, by evaluating your needs, you'll be well on your way to improved asset tracking and management.
Why Is Asset Management Software Important?
Asset management software for your Amazon sales business is vital for several reasons. One of the main benefits of having asset management software is that it can help you find out what you have and what you're lacking without wasting money on unnecessary purchases.
It's also an efficient way to organize your materials, making it easier for other employees (like those responsible for the shipping) to use them. Most asset management software should also help employees collaborate on projects together to improve the creation process workflow.
Asset tracking tools like barcode readers can also help ensure that products are appropriately used and not misused or wasted, ultimately improving company profits. What's more, this type of software allows you to keep better track of your assets, so they aren't misplaced or stolen.
Many businesses nowadays rely heavily on their technology equipment, so losing track of critical devices could disrupt daily operations and cost a significant amount in repairs and replacements.
Now that you know a little more about asset management software, you can start thinking about the specific needs of your business and find a system that will work best for you.
With such a wide range of software options on the market, there's something out there to fit your needs – no matter what they may be.
How Much Does Asset Management Software Cost?
Although all the asset management systems on this list are free, many paid versions have various features. You can expect to pay anywhere from a few hundred dollars to several thousand dollars for a comprehensive system.
If you're starting and don't have a lot of money to spend, there are a few free or low-cost systems that will fit your needs. Although there are many more paid options than free or open-source software, you can still find affordable options or create your system using Google Drive or Microsoft Excel.
Although Google Drive or Microsoft Excel isn't a traditional asset management software system, they'll help you store and maintain your digital assets until you find the best free digital asset software for your eCommerce business.
How Does Asset Management Software Help In Audits?
If your business goes through standard equipment and inventory audits, then you need to have a reliable system in place. Having a software system makes the process much less devastating and much more efficient for audits.
What's more, if you use a barcode reader or QR codes for your assets, then the whole thing becomes even more accessible – because you don't even need to be there!
Barcode readers can make capturing data much faster and effective when auditors collect information from multiple people at once. It's also helpful for tracking different items that employees scatter around an office or storeroom.
What's more, it also allows employees to help out by scanning assets from home without being physically present in the office.
What this means is that instead of printing off long lists of assets just so someone can come in and physically count them, you can scan the barcodes and let the software do all the work for you.
Using tools like barcode readers becomes incredibly important when tracking assets in multiple locations. It's especially true in warehouses where employees constantly move items around. In these cases, an automated system is your best bet for an accurate and speedy audit.
When it comes to making sure that your business is running as smoothly as possible, asset management software is one of the essential tools you can have.
By taking care of things like tracking inventory, organizing materials, and preventing theft, this type of software can save your business time and money in the long run. So don't wait any longer – start looking into the best asset management software for your business today from our list above.
How We Chose the Best Free Asset Management Software Systems
How did we develop this list of the best free asset management software systems?
We determine our rankings by reviewing several critical factors, including popularity, user reviews, and the overall value offered by the system. In addition to this, we also considered each system's ease of use, functionality, and cos for Amazon Sellers.
As free asset management software becomes increasingly popular among businesses worldwide, we need to put together a list that can help you take your business to the next level.
These systems have been tried and tested by many other businesses across a range of different industries – so they'll work for you too!
In Conclusion
Asset management software is an integral part of any business, regardless of its size or industry. By choosing the right system and using it effectively, you can streamline operations, improve communication, and make your life much easier. As Amazon Sellers, you must complete a million tasks, so these asset management software systems help you get everything done for a low monthly price.
With so many options on the market, it's essential to find one that meets all your needs by trialing programs and asking around for recommendations! Try each one to see what works best for your company and determine how your employees best manage assets and collaborate on the creation process.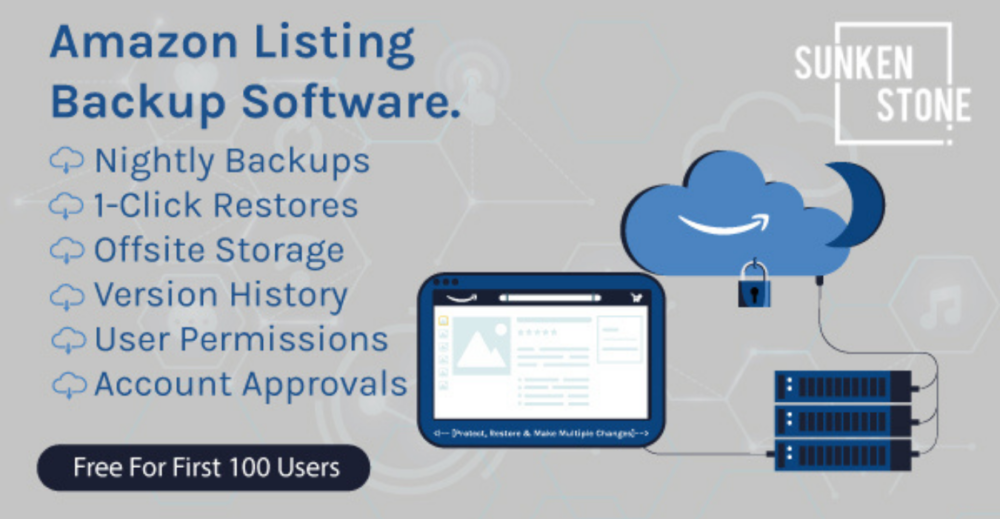 ---
Frequently Asked Questions
Is free asset tracking software actually free?
Many types of asset tracking software provide free trials. Some offer free accounts, where you can sample some or all of the features. However, there's typically a limit to how many digital and physical assets you track on a free plan of asset tracking software. Therefore, if you want to experience all the features of most asset tracking software, you'll want to go with a paid plan.
Is free asset tracking worth it?
It makes sense for small businesses with a limited number of products to go with a free asset tracking solution. However, large companies with hundreds or even thousands of SKUs will want something more powerful. Paid asset tracking software will provide better ways to collaborate on the creation process and make it easier to manage and store digital assets.