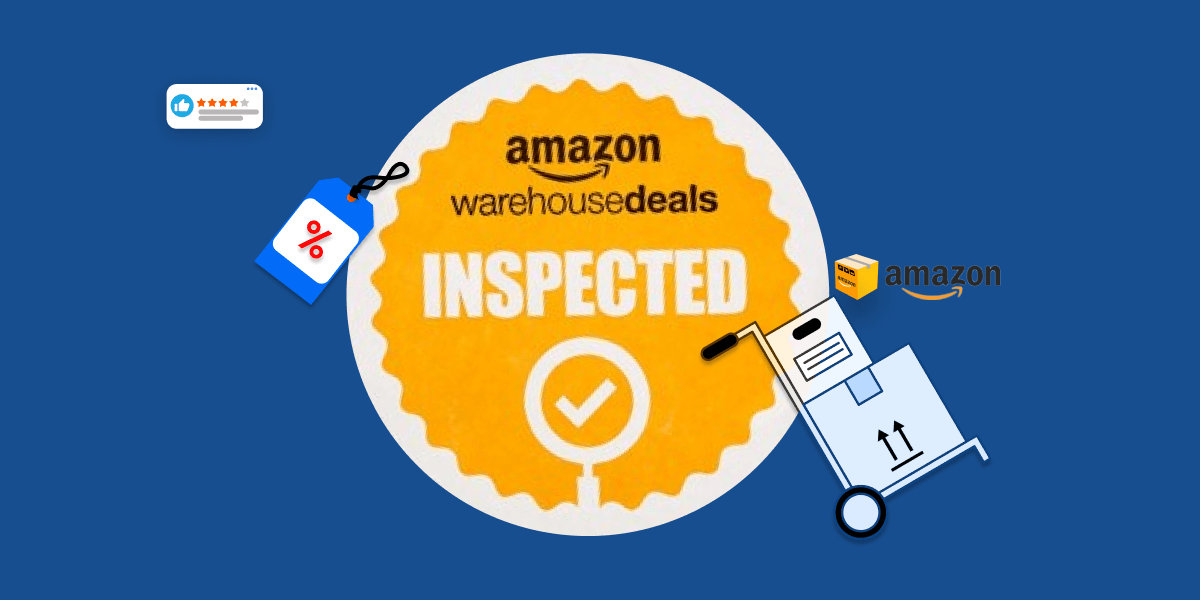 How Amazon Warehouse Deals Work For Sellers [2022 Guide]
Amazon Warehouse Deals is a service Amazon offers on products that a customer returns or damages. Sometimes, Amazon also turns refurbished products into Warehouse Deals.
Before becoming a Warehouse Deal, Amazon completes a 20-point quality process and categorizes items by package quality.
Here's what sellers and buyers should know about the Amazon Warehouse Deal program.
What Is A Warehouse Deal? A Full Overview
Amazon.com owns and manages Amazon Warehouse Deals. At a discount, the Wearhouse Deals program sells damaged, returned, or refurbished products from sellers in the Amazon FBA program. Products that sellers have in the Amazon Prime program can also become Warehouse Deals.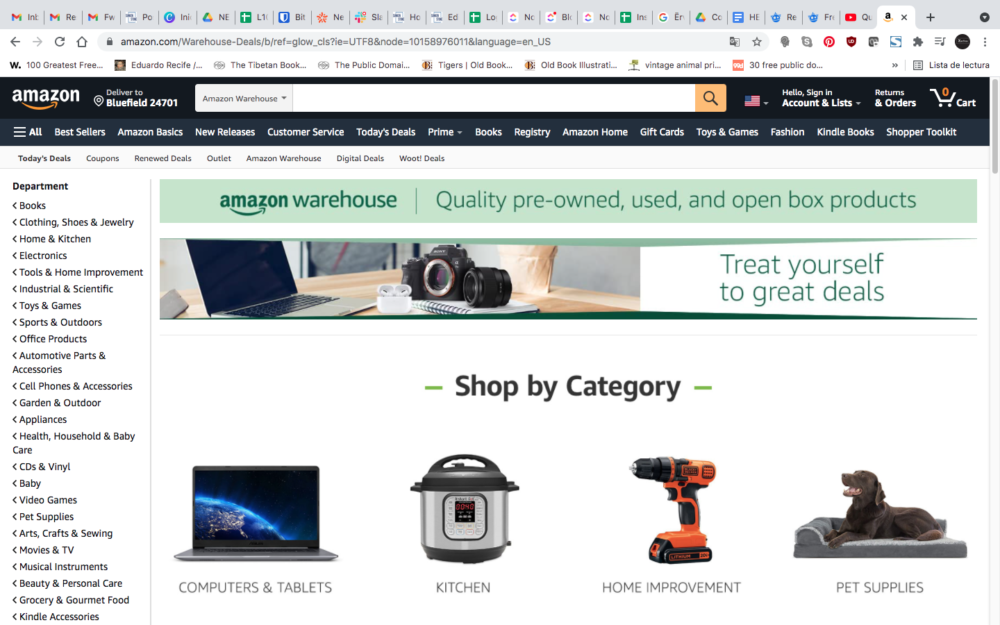 All products that Amazon receives back from customers do not return to the seller's inventory.
Instead, returns in decent condition that pass Amazon's quality checks become Warehouse Deals. Through these deals, Amazon provides an excellent opportunity for consumers to buy quality products at relatively low prices.
In this article, the point we're making is whether sellers get anything out of these promotions and what opportunities lie for Amazon sellers.
>> REQUEST A FREE PROPOSAL: Take 30 seconds to request a proposal and receive a customized roadmap to skyrocket your sales, beat your competition & make your brand thrive on Amazon.
How Does Amazon Warehouse Deals Work For Consumers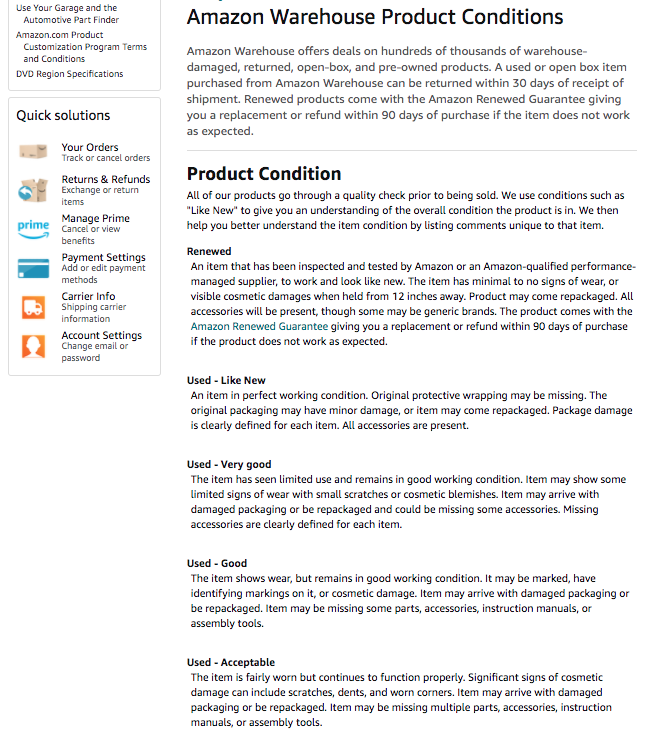 Consumers can buy Wearhouse Deals at discounted prices. There are five quality categories for items in this program, which depend on product conditions.
Renewed
Used – Like New
Used – Very Good
And, Used – Good
Used – Acceptable
The conditions of all the products are at least good. If products fail to pass Amazon's 20-point quality check, then Amazon throws the product away.
But if products pass the verification process, Amazon categorizes goods by package and product damage.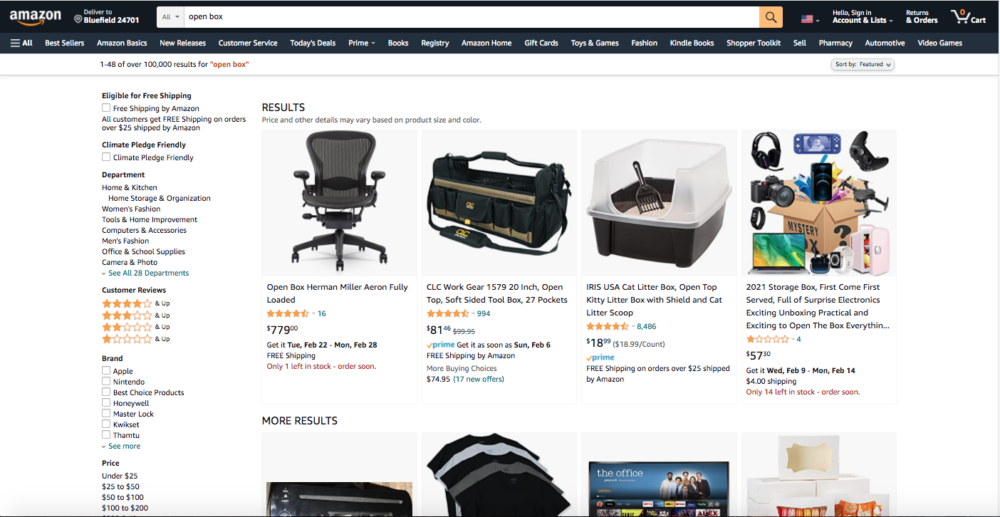 To purchase the products at a discount, customers can directly search for the Amazon Warehouse Deals or look for the deals on the product's pages.
Besides the above five conditions, Amazon also has "Open Box" options. It means that the customer bought the product, and Amazon received the same item back after the customer opened the box.
How Does Amazon Warehouse Deals Work for Sellers?
Sellers working through the Amazon Seller Central are not allowed to sell through Amazon Warehouse Deals.
Amazon deals with warehouse products on its own by identifying those which got damaged, returned, or refurbished and placing them under the Amazon umbrella.
If customers return the products, and they pass the 20-point quality test process of Amazon, then Amazon keeps the item, and the company makes a refund to the buyer.
Sellers whose products become warehouse deals receive compensation under Amazon's Lost & Damaged policy.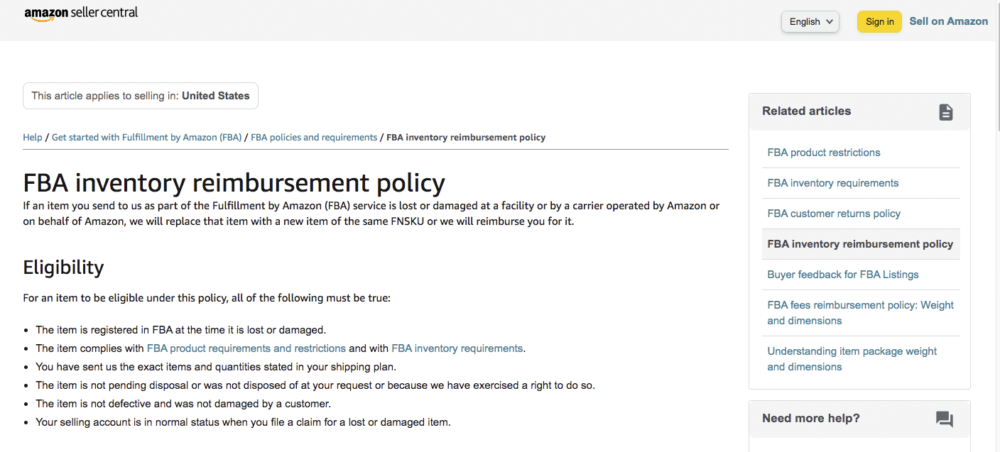 The company compensates only for the products damaged or lost due to a mistake by Amazon. When there's a manufacturing error, Amazon does not offset the production costs. Under the Lost & Damaged policy, sellers receive compensation for returns in the following ways:
When Amazon pays sellers the replacement value for lost or damaged products.
By replacing the sellers' products with a new product of the same FNSKU.
Amazon determines the replacement value in several ways, which include:
History of the sales generated by seller.
The average selling price of the product of FBA.
History of the sales of particular ASIN.
If the required information is not available, sellers receive compensation based on the default replacement policy. To get this compensation, Amazon may demand the product's purchasing receipt or invoices. Amazon requests this for items that cost less than $5,000.
If your company sells items over $5,000, then insurance will reimburse you for lost or damaged products.
Does Amazon Warehouse Deals Benefit Sellers?
You might wonder how you benefit from Amazon keeping your company's products.
Sellers get an indirect benefit of these deals as they cannot directly sell through Amazon, such as:
Instead of bearing all the delivery and shipment cost, Amazon bears this cost for sellers.
Amazon reimburses customers directly and only charges sellers FBA storage fees and regular

FBA seller fees

.
Sellers do not have to collect the products and send them back to the manufacturer for repackaging. This saves a lot of money as the good after the return is a second-hand product.
Imagine the hassle for the seller who has to pick the product from FBA centers, send it back to the packaging company, and resend it to FBA centers.
Thus, Amazon saves sellers from product returns by offering products at a discount and provides different reasons for customers to purchase specific products. Customers willing to accept a damaged package are eager to take the risk of receiving a quality product.
Amazon Warehouse Deal Seller Account has a 78% positive rating, which shows that the majority of the customers ended up with quality products.
3 Best Practices To Follow With Amazon Warehouse Deals
Amazon Warehouse deals are a win-win situation for both the customers and sellers. The customers get the best price for the quality product by compromising on the packaging quality.
While the seller can sell brand products without hassle, there are few things they should know to avoid any pitfalls.
Sellers should give high consideration to the packaging of their products. Products travel long distances and packaging protects these goods. Thus, if the packaging is not of high quality, there's a chance for product damage during shipping. Packages in Amazon Warehouses can also experience damage.
You need to ensure that you maintain a complete record of the product's invoices and receipts. Amazon compensates sellers by the value of the product and its purchase price. Thus, make sure that one can maintain the record of these receipts and invoices.
Sellers should always maintain the record for the products placed in FBA. Before they deliver the products, they should confirm the quality of the packaging and get approval to avoid any future claims. Here are additional

Amazon fulfillment requirements

to know.
Why You Should Focus On Your Brand First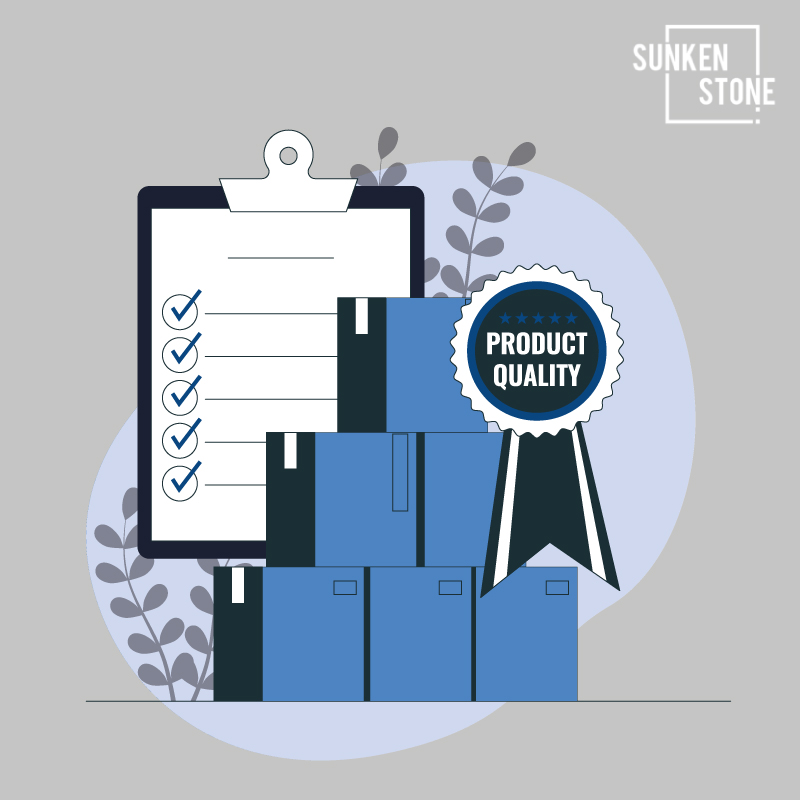 Customers should therefore be as cautious as sellers while making any purchase from Amazon Warehouse Deals.
The reason is that these products are not usually under the manufacturer's warranty.
To avoid any product problems, follow these best practices:
Always review the return policy. Amazon offers a 30-days return policy for the products purchased through Amazon Warehouse Deals.
Look into the cost to return. For the prime members, Amazon offers free cost to return, which gives them the privilege to purchase without any worry.
Look for accessories of the products and ensure that the vital accessories are available, otherwise, it is as useful as a damaged product.
There are different other factors to consider such as the cost of delivery, shipment time, and similar factors, which sellers should evaluate.
Amazon Warehouse Deals are an excellent opportunity for customers to receive items at a discount.
However, sellers do not benefit much from these deals. They have no control over the products. Once the products become warehouse deals, Amazon owns those goods.

Focusing on your brand first is the best way to benefit from Warehouse Deals because, ultimately, you don't want items to end up there, you want them to stay in the hands of people who purchase them, and that's a measure of retention.
Your brand is vital in that equation, just like the quality of your products.
>> REQUEST A FREE PROPOSAL: Take 30 seconds to request a proposal and receive a customized roadmap to skyrocket your sales, beat your competition & make your brand thrive on Amazon.
Originally published May 26, 2020
Request A Free Proposal
Are you tired of losing sales to your competition on Amazon? It's frustrating for otherwise successful brands to underperform on the leading eCommerce platform.
Sunken Stone will help you find a solution to increase your profits on Amazon. Click "Request My Proposal" below to receive a customized roadmap to beat your competition and uncover new areas of opportunity for increasing sales.
Frequently Asked Questions
Can you trust Amazon warehouse deals?
Yes, Amazon warehouse deals are offered and managed by Amazon.com. The company has 20-point quality checks before determining the status of the product. You also can return the product within 30-days if you do not get what you expected.
How do you shop on Amazon warehouse deals?
You can shop on Amazon Warehouse Deals by two methods, which are:
1) Visit the Amazon website or mobile app and type Amazon warehouse in the search bar. You can browse through categories and find the specific product, and;
2) You can visit the product's page and look for warehouse deals by selecting the "New & Used from $X.XX" filter.
Is it worth buying from an Amazon warehouse?
Amazon Warehouse Deals provide good products at a discount. Most of the products are just like new. You need to go through all the details and images.
You can get your desired product for only a few bucks, so it's worth it to buy from Amazon Warehouse Deals. If you are a prime member, you can purchase the products, and if you do not like the quality of the product, you can return it free of cost.