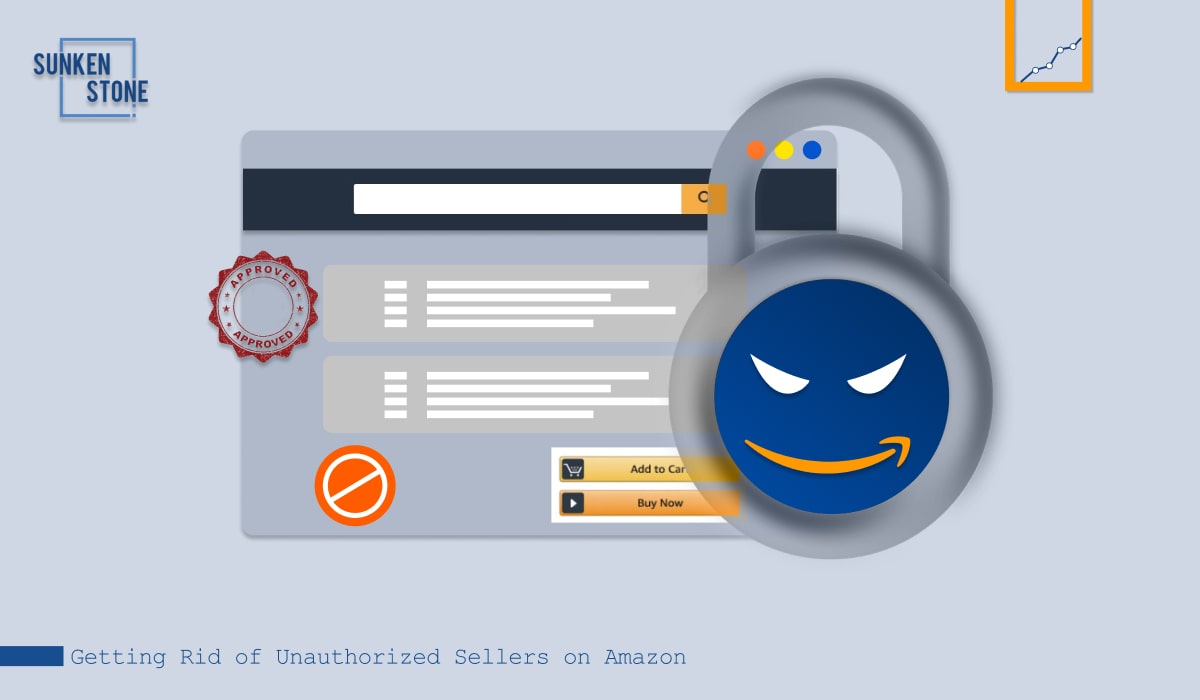 Your presence on Amazon may well be your most profitable venture, and that doesn't go unnoticed as unauthorized sellers create their own listing using your products, without your permission. Bad actors in the Amazon ecosystem are a persistent problem for manufacturers, brand owners, and authorized sellers on Amazon.
They create phony listings using fake names or multiple accounts and steal sales from legitimate sellers. These sellers may lower their prices significantly to attract more customers; hence they kill the profit margins of authorized sellers.
Besides, they may sell counterfeit products to maximize their profits and this ends up damaging the reputation of authorized sellers. In some instances, they can manipulate Amazon's algorithm to gain an unfair advantage over legitimate sellers.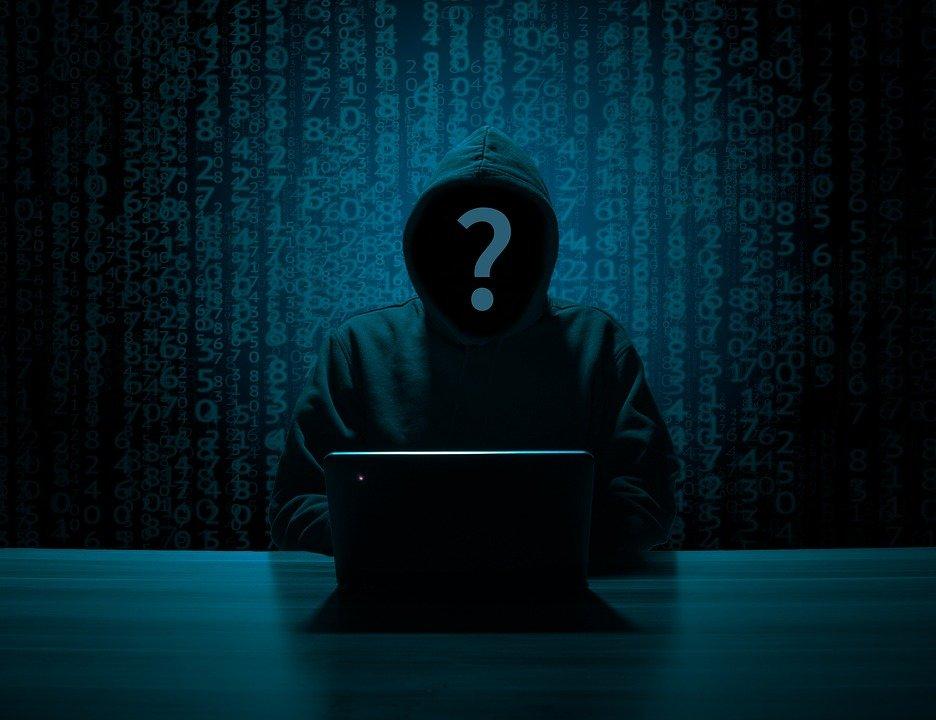 The problem of unauthorized sellers on Amazon has always been there and Amazon doesn't seem to take it seriously.
Like most online marketplaces, Amazon doesn't get extensively involved in disputes relating to unauthorized sellers because competitive pricing works in their favor. So they don't consider unauthorized sellers as violators.
Though Amazon can take action against a reseller for things like an infringement of intellectual property, in other cases they'll not remove a reseller's listing from the marketplace for listing below the agreed-upon MAP pricing. This is what's particularly problematic because many brands have had their reputation tainted by these bad actors.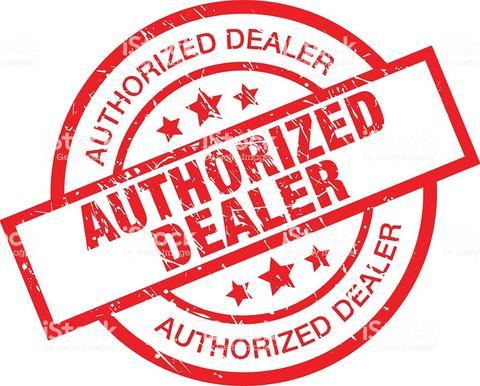 If you are a manufacturer, brand owner, or an authorized seller on Amazon, there are chances that there's some unscrupulous seller within the marketplace who is advertising your products. The proliferation of authorized sellers in the Amazon ecosystem often results in a race to the bottom.
Most manufacturers and brand owners use the wrong strategies when fighting the bad actors on Amazon and this is why most of them fail. Though it's a tough undertaking, you can win the battle if you leverage the right tactics.
If you are looking for how to stop unauthorized sellers on Amazon, you're in the right place. In this section, we will highlight some of the ways bad actors in the Amazon ecosystem can hurt your Amazon business. We will also outline the most effective ways to get rid of unauthorized sellers on Amazon.
>> REQUEST A FREE PROPOSAL: Take 30 seconds to request a proposal and receive a customized roadmap to skyrocket your sales, beat your competition & make your brand thrive on Amazon.
Every business is built on trust, and Amazon sellers are no different. However, the problem with Amazon is that it's too big, and that leads to unauthorized sellers trying to game the system. There are a few reasons why resellers do this.
The first reason is to steal sales from authorized sellers using several tricks. For example, bad actors will game Amazon's algorithm to capture the Buy Box so they can make more sales. Some unauthorized sellers will get their products from manufacturers at discounted prices and this allows them to undersell in an attempt to win the Buy Box. This trick often works in their favor as they are more likely to win the Buy Box.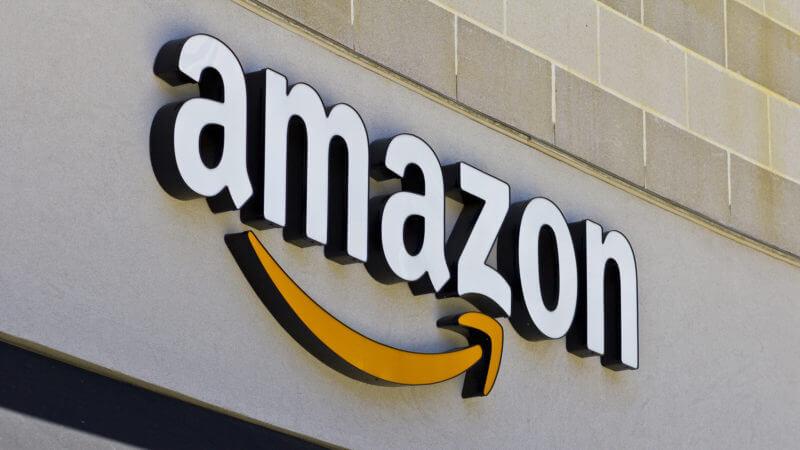 Another reason why the bad actors in Amazon try to game the system is to gain an unfair competitive advantage over legitimate sellers. More often, they will copy your product listing but tweak it a bit to lure customers.
They will intentionally add inaccurate product specifications to their sales listing pages to give customers a false impression that their products are better, even though they are not. So buyers end up buying from unauthorized resellers because they've been tricked to believe that they are getting a better product.
Unauthorized sellers also ride on the reputation of successful brands on Amazon to lure customers from legitimate brands. For instance, if your brand is performing well on Amazon and you're getting a lot of buyers, unscrupulous sellers will notice and start advertising your products.
They can even create or purchase knockoffs and sell your products to unsuspecting customers. Since these sellers are always cutting corners to make quick profits, they will end up damaging your brand's reputation.
1. Using Phony ASINs To Mask Their Identity
As your Amazon business continues to do well and you're making a decent amount of sales, there are high chances that some bad actors are watching how your products are performing. So they will want to benefit from the trust you've earned from customers and they'll start selling your products on Amazon without your permission.
One of the tricks they usually employ is creating fake ASINs for each of your products they want to list. It becomes very difficult to track them because they're using fake ASINs. Even if you are using price tracking software, it would still be difficult to track them down.
2. Using Phony Names or Multiple Seller Accounts
Like the bad actors within the Amazon ecosystem who use phony ASINs to avoid being tracked, these sellers use phony names instead of their real brand names to conceal their identity. So it's almost impossible to track and take them down.
In case you manage to track them and uncover their identity, they simply switch to a different seller account and continue selling as "new Amazon seller". These unauthorized sellers usually advertise your products below your MAP-approved levels, so they can easily steal the Buy Box from you or even damage your brand's reputation.
3. Manipulating Amazon's Algorithm
Unscrupulous sellers on Amazon know perfectly well how the Amazon algorithm works and they'll do anything possible to game the algorithm to their advantage. Commonly, they tend to manipulate the Buy Box allowing only their products to be advertised and locking out legitimate sellers.
The bad actors use automated pricing software to ensure lower prices. In other cases, the bad guys take control of an authorized seller's product listing and change it to suit their requirements.
For instance, they can add inaccurate information about your product, exaggerate product specifications, use inaccurate photos, and add many other untrue statements to give shoppers a false impression about your product.
This causes the legitimate brand owner to lose autonomy over their product listing. These manipulation tactics can have an enormous impact on you as an authorized seller. Being locked out of the Buy Box rotation can be a huge blow to your brand.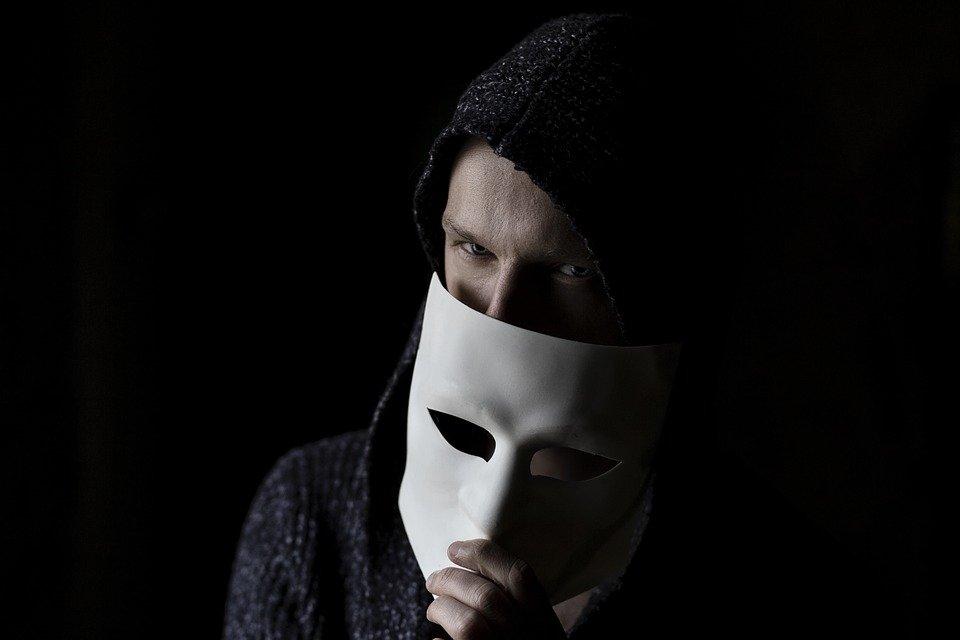 There are many other tricks that bad guys on Amazon use to game the system and mask their unscrupulous activities. To protect your brand from bad actors in the Amazon ecosystem, you'll need to understand how they operate and how to protect your business.
As we've already pointed out, unauthorized sellers on Amazon game the system to make quick profits at the expense of legitimate sellers. In a level playing field, the bad actors won't be able to attract sellers because they haven't established an official relationship with suppliers. So they cut corners to resell products that they have no right to resell.
Secondly, unauthorized sellers game the system to gain an unfair competitive advantage over authorized sellers. Because they probably obtain their products through illegitimate means, they can afford to sell at significantly lower prices.
In normal circumstances, there's no way an illegitimate seller can win the Buy Box on Amazon. The bad actors know this and since their main agenda is to steal sales from authorized sellers, they employ tricks to game the system to enjoy the benefits that are meant for authorized sellers.
The third reason why authorized sellers game the system is that Amazon itself doesn't remove them from the marketplace. Amazon doesn't have clearly defined rules and guidelines on the issue of unauthorized sellers. Since they are not necessarily counterfeiters, Amazon doesn't actively police their activities in the marketplace. Unless the issue touches on copyright or trademark infringement, Amazon doesn't get involved that much.
Moreover, the Amazon marketplace is massive, which means authorized sellers can find it extremely challenging to track the bad actors. With more than 2.5 million sellers on the marketplace, it is difficult for authorized sellers to identify the bad guys who are selling their products without their permission.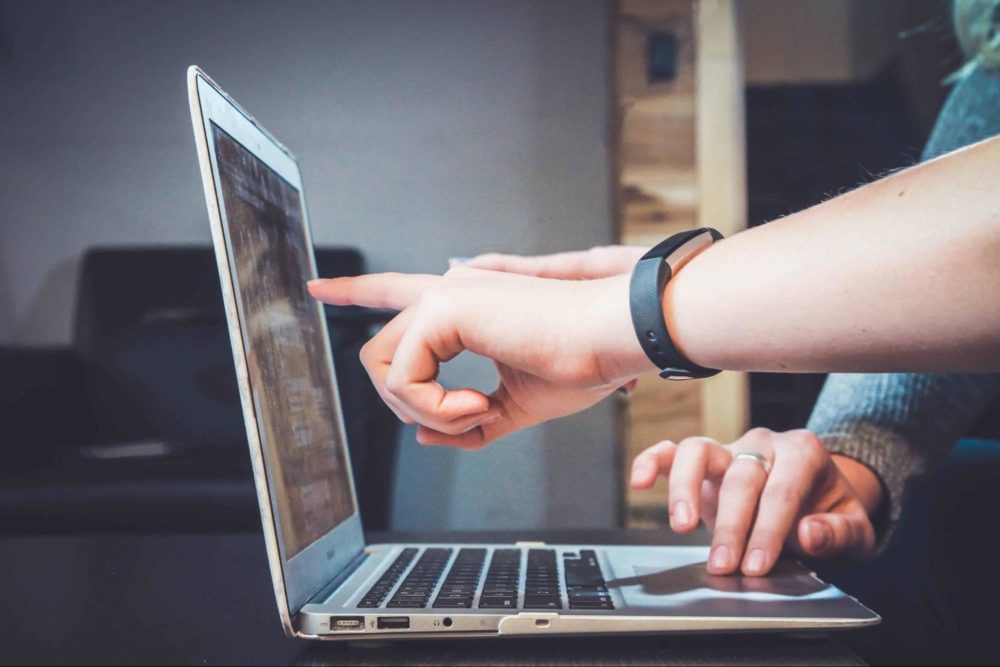 So unauthorized sellers know that it is difficult to track them; hence they've continued to plague to Amazon marketplace. Unfortunately, most of these guys always get away with their actions. Since Amazon rarely gets involved in disputes relate to unauthorized sellers, it is up to authorized sellers to leverage the best strategies to stop unauthorized sellers on Amazon.
There are several ways bad actors on Amazon can ruin your brand's reputation and even push you out of business. Most unauthorized sellers obtain their products using illegitimate means, so they can afford to sell at lower prices to attract more customers.
The common effect of underselling is product commoditization. By selling your products at discounted prices, your products are more likely to become generic and widely available.
Buyers will perceive your products as low quality and this can hurt your brand's value in a big way. The end result of product commoditization caused by underselling is reduced profit margins. If unauthorized sellers gain a tremendous advantage over your products in terms of prices, it's only a matter of time until you are pushed out of business.
Another way unauthorized sellers can damage your reputation is through misrepresentation of your product listing. They can tweak your product's details on their sales page to attract customers from their competitors who are selling the same products.
For example, they might add exaggerated product specifications to their product listings, use inaccurate photos on their listings to lure customers, and employ a range of tricks to give customers a false impression about your product. Misled by the inaccurate product description, sellers will trust the buyers and buy from them and this is where the problem comes in.
They will receive a product that isn't what they expect. It could be of low quality, without the warranty displayed on the product detail page, and it may not reflect the actual brand name expected. Even worse, most unauthorized sellers do not handle the products properly, so they could get damaged during delivery.
Additionally, the bad actors in the Amazon ecosystem can deliver counterfeit products as they seek to maximize their products. All of these fraudulent practices only ruin the reputation of manufacturers and brand owners because customers will associate their products with low-quality.
The worst thing about a damaged reputation caused by unscrupulous sellers is that legitimate brands may not be able to recover for a very long time.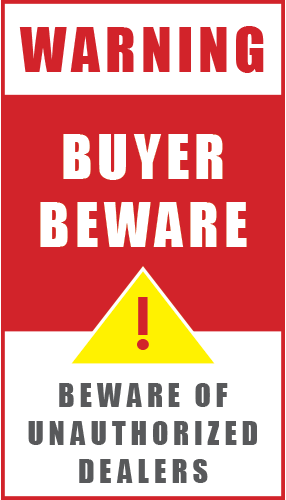 Generally, unauthorized sellers on Amazon not only damage the reputation of brands but also that of retailers along the distribution chain. Consumers are also affected in many ways. The only way to protect your brand is to stop unauthorized sellers.
Amazon is overwhelmingly nonchalant with the issue of unauthorized sellers, to the point where it's clear that they mostly care about their bottom line rather than what sellers' can achieve on the platform.
Even if you report an unauthorized seller to Amazon, there's not much they can do as they tend to take a hands-off approach in disputes between brand owners and resellers.
According to Amazon's policies, product listings are available to all sellers who sell the same products. Their policies on unauthorized sellers create room for unscrupulous dealers who list legitimate brands' products either with counterfeit products or with authentic products but at lower prices.
Amazon has a policy that requires all sellers on the marketplace to offer authentic products. The sale of counterfeit products is prohibited on the marketplace and any seller who violates this policy can suffer various consequences. So it's easy to get help from Amazon if an unauthorized seller is selling counterfeit products under your brand name.
If there are unauthorized sellers who are violating your intellectual property rights, you can report them to Amazon and they will take action against those sellers. However, Amazon's policies don't prohibit unauthorized selling on the marketplace provided the sellers are offering authentic products and they are not infringing any copyrights.
Amazon doesn't view unauthorized sellers as violators and they've always made it clear that they don't get involved in the authorized dealer management business. Even on issues touching on MAP pricing violations, Amazon maintains that these agreements are made between brands and resellers, so they don't get involved in disputes relating to MAP pricing violations.
Some brands have had to opt out of Amazon citing frustrations from unauthorized sellers. Renowned brands such as Ikea, Nike, Birkenstock, and PopSockets have left Amazon because of issues to do with underselling by resellers. So the problem of unauthorized sellers may cause an increased exodus from Amazon if they don't take serious measures to resolve it.
Branding is the primary reason people stick to purchasing your products for a long time. It's the one thing that almost guarantees you'll make the same revenue from the same people at certain intervals.
And that's exactly what's being threatened when unauthorized sellers go haywire with your products. So ignoring unauthorized sellers is in itself a form of self-sabotage. Your brand could be getting the best reviews from customers and before you realize it, your business is down the drain.
There's a considerable number of unauthorized sellers on Amazon in every niche. So you cannot afford to ignore these bad actors.
They can easily ruin your brand's reputation, lower your profit margins significantly, and push you out of business. It might take you a very long time to rebuild your brand once they ruin your reputation, not to mention the huge costs you'll incur in the process.
---
Amazon is so big that you can't possibly control every single new listing that pops up at a moment's notice. Unauthorized sellers count on this to avoid being detected by the original manufacturers, but there are 3 specific things you can do to counter this: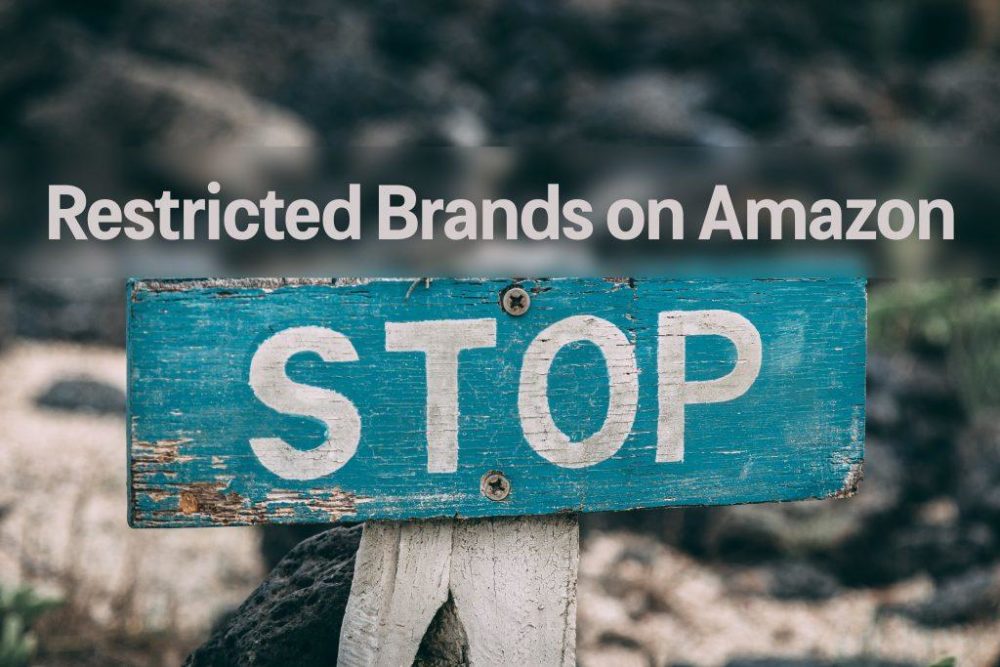 #1: Sign Up For Amazon Brand Registry
One of the easiest ways to remove unauthorized sellers on Amazon is to sign up for Amazon Brand Registry, whereby you'll have greater control over your brand's product listing.
Brand registered sellers enjoy additional protections across the marketplace and being a brand registered seller unlocks enhanced monitoring and enforcement tools on Amazon. Although this tactic may not entirely prevent the bad actors from selling your products without your permission, at least it will give you greater influence and control.
#2: Register As A Restricted Brand On Amazon
A restricted brand cannot be sold on Amazon without going through an approval process. That means by registering as a restricted brand on Amazon, third-party sellers must seek your approval before selling your products.
You can restrict all products under your brands or just certain products. To become a restricted brand on Amazon, you'll be required to contact Seller Support and ask Amazon to enroll your brand in this category.
#3: Use Automated Solutions For Brand Protection
You can leverage advanced price tracking software and brand protection solutions to monitor your brand's presence on Amazon and prevent unauthorized sellers from hijacking your sales. The best thing about automated solutions is that they are backed by a team of experts who can monitor your brand 24/7/365.
---
Combined, these tactics can help you keep unauthorized sellers at bay and protect your brand, revenue, and existing customers through Amazon.
With so many bad actors on Amazon, your brand is likely to encounter multiple challenges that will threaten the health of your business. Don't let that happen. Branding is literally the cornerstone of your Amazon business and you shouldn't let unauthorized sellers tarnish your brand.
With the nature of cutthroat competition on Amazon, branding is what will set you apart from other sellers and make acquiring new customers easier. If you let the bad actors on Amazon tarnish your brand, you'll have to spend a lot of money on rebuilding the brand. In some cases, the damage will have already been done, and recovering can be nearly impossible.
As we've already discussed, monitoring unauthorized sellers on Amazon can be challenging due to Amazon's inadequate policies on unauthorized sellers.
Despite being a problem that is affecting many brands, Amazon has maintained that they are not willing to get involved in disputes involving brands and resells, as long as they are not selling counterfeit products. Since the Amazon marketplace is massive, brands can find it difficult to track down the bad actors who are very good at concealing their unscrupulous activities.
They are always changing their tricks, making it difficult to track them. Some brand owners are not even aware that there are unauthorized sellers who could be selling their products without their permission.
The good thing is that the above-mentioned tactics and many more can help you stop unauthorized Amazon resellers. If the actions of unauthorized sellers are threatening your brand's value and reputation, you can enlist the services of Sunken Stone and prevent the bad actors from hijacking your sales.
Sunken Stone is a premier Amazon a top-tier, results-driven Amazon marketing agency for growing eCommerce brands, including getting rid of unauthorized sellers on Amazon. The experts at Sunken Stone will help you monitor your brand 24/7/365 and employ the best strategies to stop unauthorized resellers.
Request A Free Proposal
Are you tired of losing sales to your competition on Amazon? It's frustrating for otherwise successful brands to underperform on the leading eCommerce platform.
Sunken Stone will help you find a solution to increase your profits on Amazon. Click "Request My Proposal" below to receive a customized roadmap to beat your competition and uncover new areas of opportunity for increasing sales.
---
Frequently Asked Questions
Are Sellers On Amazon Legit?
A majority of sellers on Amazon are legit. However, there are many unauthorized resellers who sell other brand's products without their permission.
How Do I Get Rid Of Third-Party Sellers On Amazon?
You can get rid of unauthorized third-party sellers on Amazon by signing up for Amazon Brand Registry, registering as a restricted brand on Amazon, and using automated monitoring software. There are many other measures you can take to get rid of third-party sellers on Amazon.
How Do I Block Amazon Sellers?
Register as a restricted brand on Amazon and have sellers seek your approval to sell your products. This means you will have blocked unauthorized sellers.
Can International Sellers Sell On Amazon?
Yes, international sellers can sell on Amazon but they will have to meet certain conditions to be allowed to sell on Amazon.