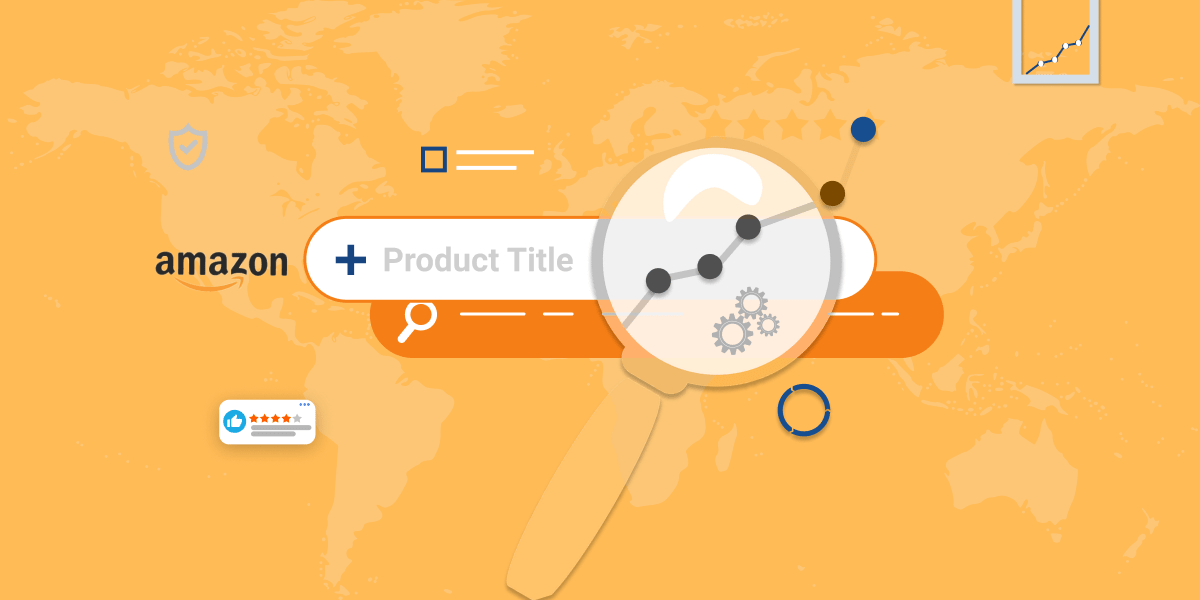 9 Amazon Title Character Limit Tips To Increase Visibility & Traffic
As a new seller on Amazon, building spectacular Amazon product titles is one of the most important ways to attract customers. Yet, making the perfect title that includes keywords, describes each product, and follows the Amazon product title character limit can be a challenging task.
Fortunately, there are several ways to create better listing titles for Amazon products. Your product titles should explain each product clearly and concisely while also being creative enough to attract traffic to your listings.
Figure 1 – Pawfume uses simple titles that provide all the basic information customers need.
Here's a look at how you can optimize your Amazon product titles while following all the rules that Amazon sets for product sellers.
But first, a quick announcement! Before jumping into the different ways you can improve your product titles, let's ensure that you are ready for success as an Amazon seller.
Our team here at Sunken Stone helps e-commerce businesses list their products on Amazon without the hassle of creating ads, managing a brand, taking photography, or completing your search engine optimization.
In the process, we've helped hundreds of product manufacturers and retailers successfully transition to Amazon while overcoming several hurdles you experience as a new seller.
If your brand wants to sell on Amazon, increase your product sales with the leading eCommerce site, and avoid simple new seller mistakes, you'll like to learn from successful brands that have been where you want to go.
That's why Sunken Stone offers a free download of our 2021 Amazon Advertising Strategy Guide. Access your copy here and discover how to build a successful Amazon business on autopilot that will diversify and increase your sources of business revenue.
Now, back to that Amazon title character limit! Let's begin.
>> REQUEST A FREE PROPOSAL: Take 30 seconds to request a proposal and receive a customized roadmap to skyrocket your sales, beat your competition & make your brand thrive on Amazon.
What's The Amazon Product Title Character Limit?
Every product that you add to Amazon has a title character limit. The official Amazon product title character limit has a maximum of 150 to 200 characters. However, the limit depends on the category of your products.
Although there are character limits in each specific category on Amazon, the best practice is to create titles with a maximum of 80 characters. Staying within this character limit will ensure that your whole title displays on mobile devices. Exceeding this amount will replace the other existing characters with ellipses.
Your brand name, product name, and a few keywords will exceed 80 characters in many cases. The best way to determine whether your listing will remain competitive if your title ranges within the 80-to-120-character range is by reviewing your competition. You'll want to specifically notice how your competitors structure their titles to create better listings.
So, the short answer is that you should follow Amazon's guidelines while creating titles that fix within the 150 to 200-word character limits. Anything around 80 characters is an idea, and it will also improve your product ranking on search results pages.
However, following Amazon title guidelines isn't the only way that you can optimize your product titles. Here's how to optimize your title for Amazon products to attract more prospective buyers.
How Can You Optimize Your Amazon Product Title?
Optimizing your product titles is an essential step of Amazon SEO that you must focus on if you want your listing to stand out. You can do this by adding specific keywords to your content, creating compelling titles, and following formatting guidelines. The following suggestions will help you build fantastic product titles for your listings.
1. Create Keyword-Rich Titles While Following The Amazon Keyword Limit
A compelling title focuses on what matters about your product listings. As you determine what words to use within your tags, consider the keywords, phrases, and terms that buyers will use to find products like yours. Review competitor's listings before writing your own and you'll have plenty of inspiration.
After making a list of all the potential keywords and terms you can add to the product titles, now's your chance to write out your ideas. It would be best to consider adding your brand name, any unique facts about your product, and other descriptive words to create a winning title.
2. Ensure That Your Titles Are Compelling
Products without compelling titles fail to capture the clicks necessary for selling a product. That's why you should always consider the facts your ideal customer would like to know about your product while writing a title. Adding fun facts, appropriate keywords, and brand information will help your products shine.
3. Set Brand Formatting Guidelines
Figure 2 – Correct capitalization makes it easier to read your product titles.
Strategies for crafting the perfect title, such as writing in all caps or including a promotional message, do not work on Amazon. Instead, these gimmicks for attracting people to product listings typically result in listing deactivation. However, you can follow some best practices that will improve your product listing titles without aggravating Amazon.
For example, you should capitalize each word in your listing. But of course, with any rules, there are always exceptions. Avoid capitalizing conjunctions like "or" and "for". Also, leave your articles or prepositions with fewer than five letters uncapitalized.
Additionally, you should use numerals instead of spelling out numbers and avoid symbols and ASCII characters, like the copyright symbol. These suggestions will help you create quality titles that save character space and lead to higher conversion rates for your products.
4. Review Your Competitor's Listings
Now, there will be times when you're unsure of the effectiveness of your product titles. The best thing to do in these situations is to review your competition's titles.
You may notice specific title structures or keywords that other sellers add to your product. Determine whether it makes sense for you to write titles similarly while also considering what you can do to make your listing better than the competition.
Are You Planning To Sell In A Specific Category? Here Are Several Amazon Title Guidelines
If you would like to write a spectacular title, then consider reviewing the Amazon title guidelines for each category you would like to dominate. This helpful resource from Amazon provides all the product category formulas Amazon.com uses while listing Amazon Basics products. Here's how Amazon suggests that sellers write their product titles.
Crafting The Perfect Home And Kitchen Products Title
If your company promotes home and kitchen products, these Amazon title guidelines should help you improve your listings. You can also use these title formulas as inspiration for writing product titles in different categories. Just adjust any sections of the formula that don't match your category and include any missing product details from your title.
Cookware and Cutlery
Brand + Line + Size + Product Type
Cooking Tools and Gadgets
Brand + Model Number (Optional) + Model Name + Product Type + Color
Tableware Sets
Brand + Pattern + Product Type, Amount
Individual Tableware Pieces
Brand + Pattern + Size + Product Type
Sheets and Bedding Materials
Brand + Line/Pattern + Thread Count (Optional) + Material + Size + Product Type, Color
In Conclusion – Why Should Amazon Sellers Follow Product Title Character Limits?
New and existing Amazon sellers have much to learn about doing business on the world's leading eCommerce platform. Yet, even with the stringent rules, there's still an opportunity for creativity. By following these guidelines, you'll create better product listings with titles that fit within the Amazon product title limit.
Now that you understand how to craft the perfect title, why not find more resources to improve your company's sales? This is your opportunity to download Sunken Stone's helpful guide for businesses looking to grow. Download your copy of the 2021 Amazon Advertising Strategy Guide and start using Amazon to sell more of your company's products.
---
Request A Free Proposal
Are you tired of losing sales to your competition on Amazon? It's frustrating for otherwise successful brands to underperform on the leading eCommerce platform.
Sunken Stone will help you find a solution to increase your profits on Amazon. Click "Request My Proposal" below to receive a customized roadmap to beat your competition and uncover new areas of opportunity for increasing sales.
---
Frequently Asked Questions
Are longer product titles better than short ones?
Not necessarily. Some companies, such as Apple, keep their titles short. Other companies prefer to add several keywords to their listings. Test out different strategies and see what works best with your customers.
What's Amazon's default title style?
Amazon sellers can use the default title equation "Brand + Model + Product Type" to create titles quickly. Then, add unique keywords and phrases that are relevant to your product listing. Adding something extra to the default title equation will make your product title more memorable than competing listings.
Does Amazon make any suggestions on what to remove from titles?
You should not include any information within your titles that is not relevant to your listings. Examples would be providing color details when your product only comes in one color and including size information when your listing only comes in one size.