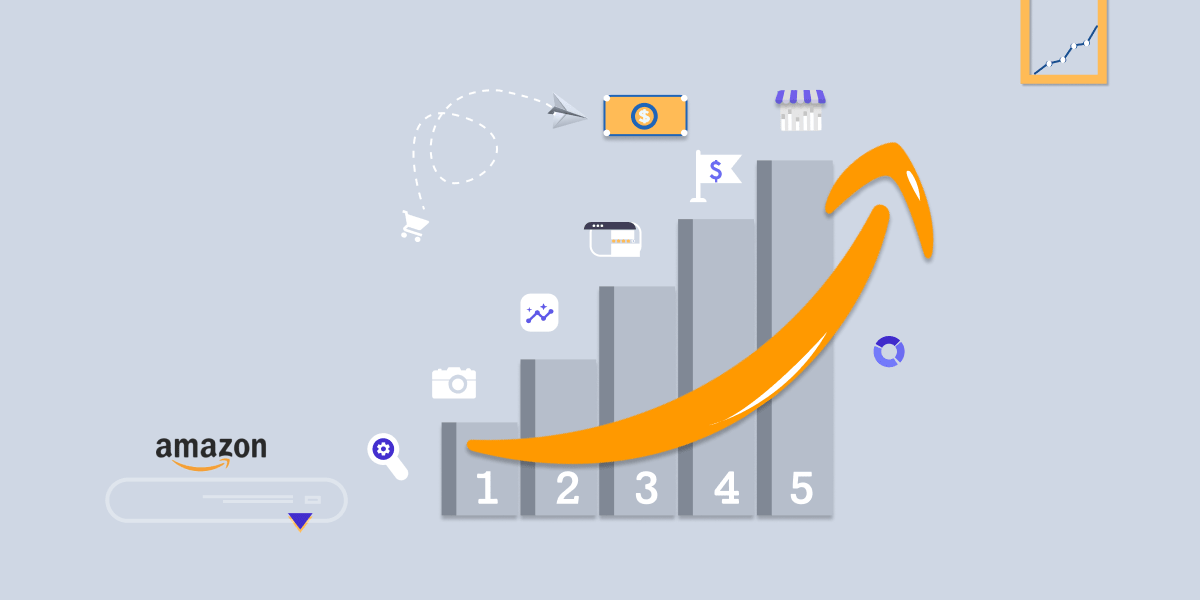 Amazon Storefront: The Easy Way To Start A eStore [2022]
An Amazon storefront gives you a complete way to showcase your products, just as if you had your website within Amazon itself. But how do you get started with one in 2022? In this post, Amazon sellers will learn the basics of opening an Amazon storefront that enhances product sales.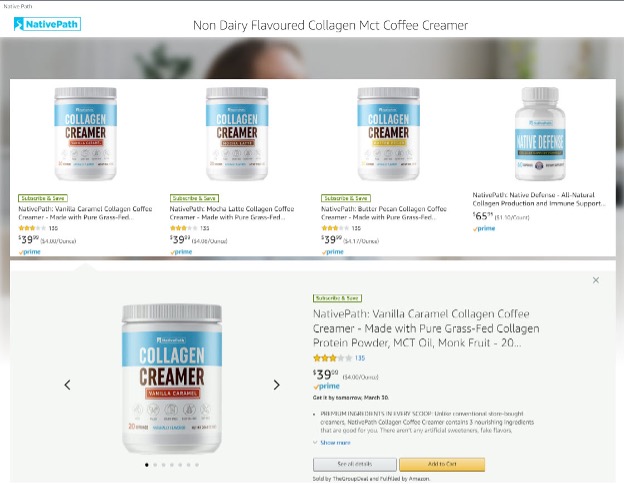 Let's start with the basics. What is an Amazon storefront? Essentially, a storefront, also known as an Amazon store, gives sellers a dedicated page on the leading online retailer website where you can highlight your brand and products.
If you are a seller, vendor, or agency on Amazon, you can open an Amazon storefront. But first, you must register your brand with the Amazon Brand Registry program.
The process of joining the Amazon Brand Registry program isn't too complex. It does, however, require you to have your brand trademarked. Fortunately, even if you haven't registered a trademark, there's a way to do it quickly —more on that later.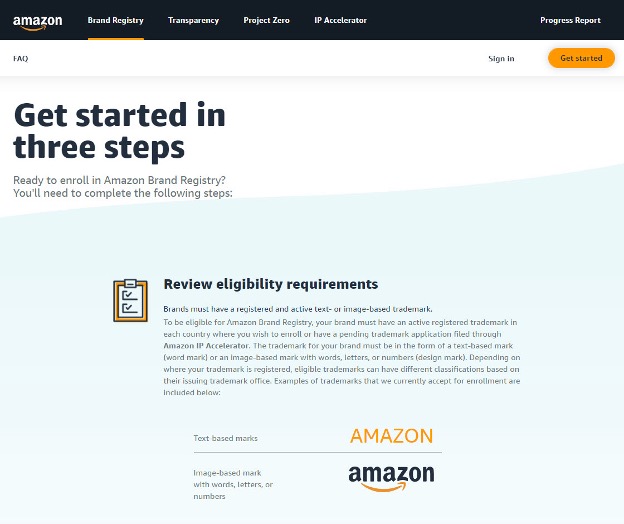 After joining the Amazon Brand Registry program, you'll have access to certain brand benefits within Seller Central, including the ability to make a storefront and manage inventory.
In an upcoming section, you will learn how to open an Amazon store step by step. Also, we'll cover the process of managing and updating your Storefront to improve your chances of success.
Speaking of becoming a more successful Amazon seller, would you like to skyrocket your conversions and sales? If so, you must read The Ultimate Amazon Playbook. Our team here at Sunken Stone offers this resource for sellers that want easy suggestions for increasing profits that have been tested and proven to work by successful Amazon brands.
To return to the subject, storefronts are an incredible opportunity for sellers, vendors, and agencies that sell products on Amazon. There's some prep work that comes with establishing and designing a high-converting store, but you can get a storefront up in about 72 hours.
Are you ready to build your Storefront? Let's discuss selling on Amazon stores a bit more before diving into the steps for setting up a shop.
>> TAKE THE SUCCESS QUIZ NOW: This 2-Minute Quiz Accurately Predicts Whether Your Brand Has What It Takes To Succeed On Amazon Today
What is an Amazon Storefront?
Not all brands have a storefront, and that's because you have to go through specific steps, including registering for Amazon Brand Registry, before you get to enjoy this privilege. But what is a storefront?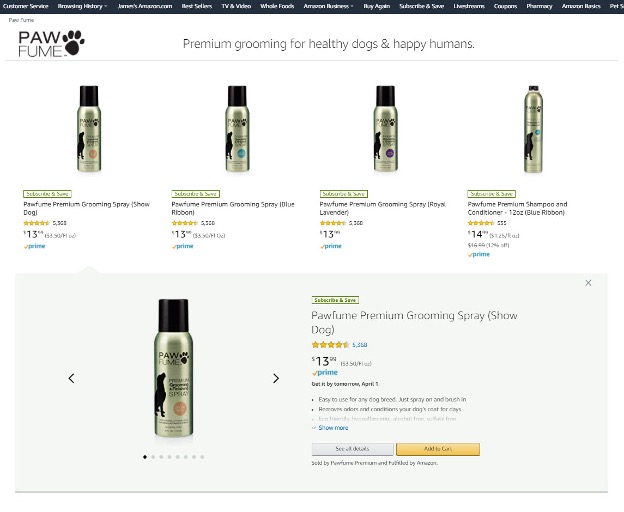 In the previous section, you learned that storefronts our store pages for your brand on Amazon. To go one step further, Amazon storefronts are free multi-page websites for brand owners that want to promote their brands and products on Amazon.
Brand owners design and create each page, dedicating it to products, product categories, and informational content. Add videos, graphics, text, and more to increase Amazon sales.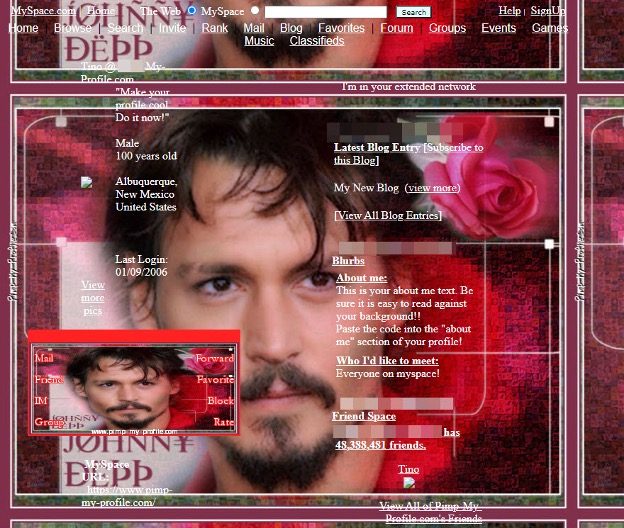 If Amazon products are the Facebook of eCommerce, then Amazon storefronts are Myspace. You can build multiple pages, change the footers, headers, and theme layout. Storefronts make it easy to create shops that are centered around your brands and allow for creativity.
The purpose of storefronts, in addition to increasing sales, is to set your brand apart from the rest. They also build trust with shoppers on Amazon, who enjoy seeing your brand's item catalog. But how can sellers find your Storefront on the retail site?
There are several ways that Amazon promotes your Storefront and one specific way that you can attract customers to your Store.

If your brand builds Sponsored Brands ads, then your logo acts as a link to your Store Additionally, Amazon places your logo and a link to your Store on your ad landing pages so that buyers can learn more about your company.
As a seller, you should also promote your store links online, through social media, and within your company website. Using Store Insights, an analytic tool for storefront sellers, you can discover the external sources of traffic and Amazon sales. Therefore, it's a great idea to share your link wherever you can.
Now that you understand more about selling on Amazon with stores, why should your brand dedicate time and resources to building a storefront? Let's discuss why it makes sense for any Amazon seller.
Why Opening an Amazon Storefront is a Great Investment
Your branding is perhaps the essential part of your entire business strategy and, without the necessary tools to tell your brand story, it's hard to differentiate yourself on Amazon.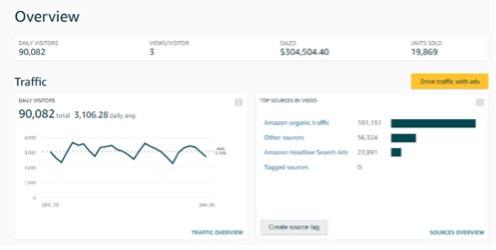 You already understand the primary benefits of Amazon storefronts. Each online Store for your brand helps you differentiate yourself from the pack. But building a space for your brand to thrive isn't the only benefit.
With an Amazon Store, your business can turn external and internal traffic into sales. Whenever people use your store link, they'll see a collection of your products. A shopper can click on each product to visit the appropriate sales page and purchase from you, proving an excellent marketing opportunity.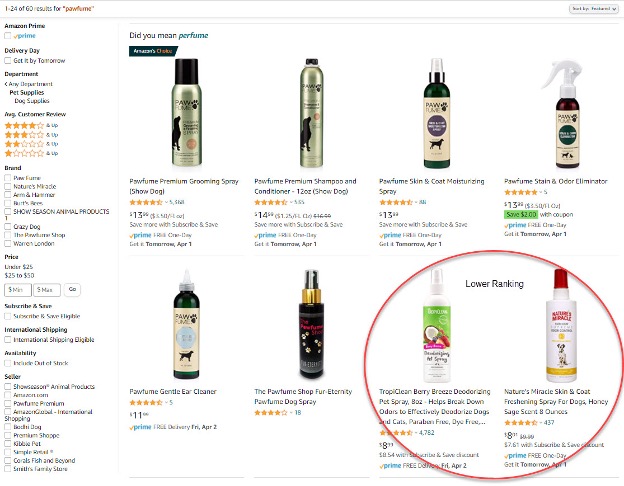 Additionally, brands that use storefronts have higher organic rankings, further increasing your potential for Amazon profits. Shores also provide a better mobile experience for shoppers searching for your brand than the standard Amazon search results page. Both are wins for companies with Amazon storefronts.
One of the biggest challenges as a seller on Amazon is maintaining and displaying your own identity. There are thousands of brands selling products. Your Amazon storefront allows you to influence how people interact with your brand.
There are several ways that you can share a story with your brand's captive audience. Use rich media on your pages to promote products, launch new collections, and host seasonal promotions.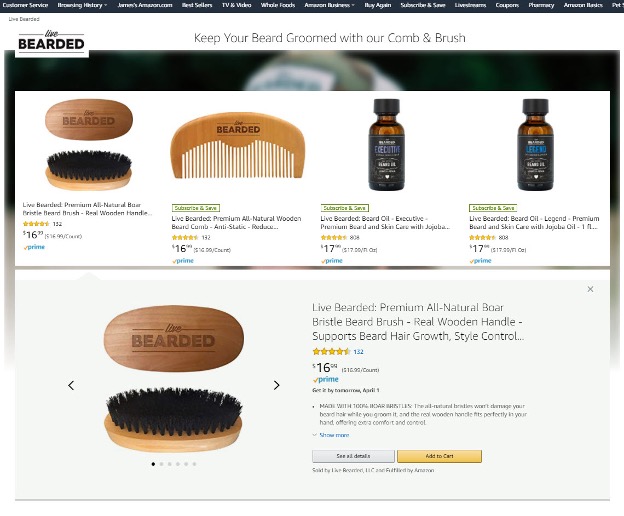 Although it takes effort to switch up your pages regularly, brand storytelling leads to more product sales.
After building your Storefront, now it's time to promote it using strategic links. Share your s Store with social media followers, on forums, and in the content on your website. The more people that click the link, the more your brand stands to gain.
Now that you understand the benefits of opening a storefront let's discuss the pros and cons of operating Amazon Store pages. Yes, there are some cons, but don't worry —the benefits outweigh the challenges.
Pros & Cons of Dealing with an Amazon Storefront
If you choose to open your own Amazon storefront, you have to be aware of both the good and the bad of managing one. A storefront isn't a one-time "configure and done" type of job.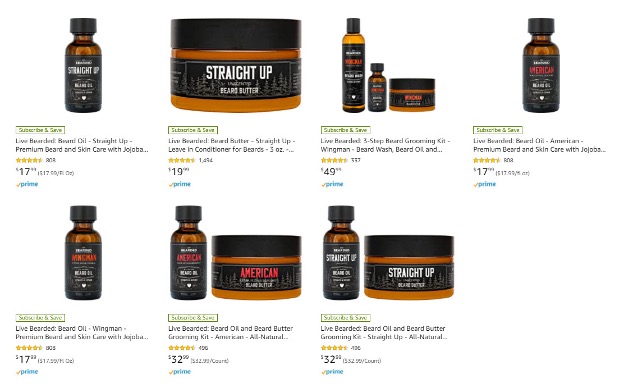 Managing a storefront involves everything from improving your product listings to recording videos to demonstrate your products.
Maximizing your Amazon storefront space requires ongoing work to keep things exciting for buyers. Your competitors are constantly improving, and to succeed on Amazon, you must too.
So, what are the pros and cons of creating an Amazon storefront?
Pro: It's a free service on Amazon that leads to more brand exposure.
Con: For brands without trademarks, getting into the Amazon Brand Registry service is potentially time-consuming.
Pro: Exceptional stores provide an opportunity to upsell, cross-sell, and communicate with customers.
Con: It's time-consuming to maintain a successful Amazon store yourself.
Pro: You can outsource the maintenance work to a third-party, freeing up your time.
Con: Amazon must approve changes to Amazon stores. If you break Creative Acceptance policies, then you'll have to work until Amazon approves your storefront pages.
Pro: It's low-cost. The only costs you'll pay are Amazon seller fees and the cost of maintaining a trademark.
As you can tell, there are some significant downsides to creating an Amazon Storefront, mainly because it requires ongoing work. You'll need a team that commits to building, maintaining, and revising your Storefront for customers and shoppers. Otherwise, your brand will get drowned out by the competition.
Now that you know about the pros and cons of stores, here's a step-by-step guide explaining how to start an Amazon store.
---
The 5 Steps To Open Your Own Amazon Storefront
There's a simple process to open your Amazon Storefront and configure it in a way that will last and that will be easy to manage down the line. Here are five steps to help you get started:
Step #1: Enroll In Amazon's Brand Registry Program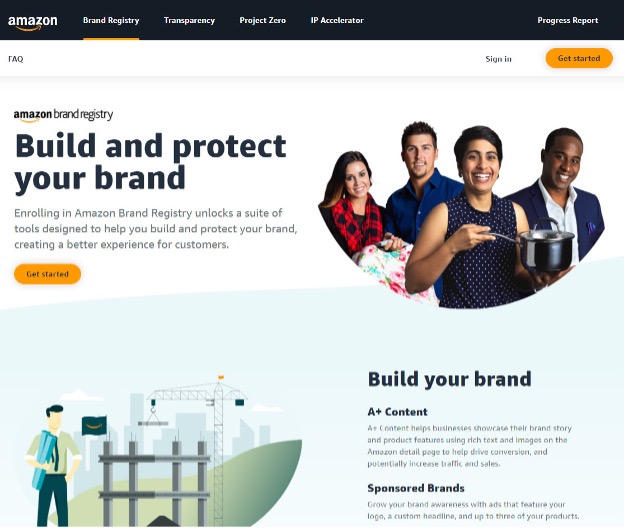 First, navigate to https://brandservices.amazon.com/. From here, click on the button in the top right corner reading, "Get started."
Next, review the eligibility requirements. Before you can build a store, you must:
Ensure That Your Text- Or Image-Based Trademark Is Registered & Active.
If you do not have a trademark for your brand, then you have two options for joining the program.
First, you can use Amazon IP Accelerator to connect you with lawyers that register your intellectual property.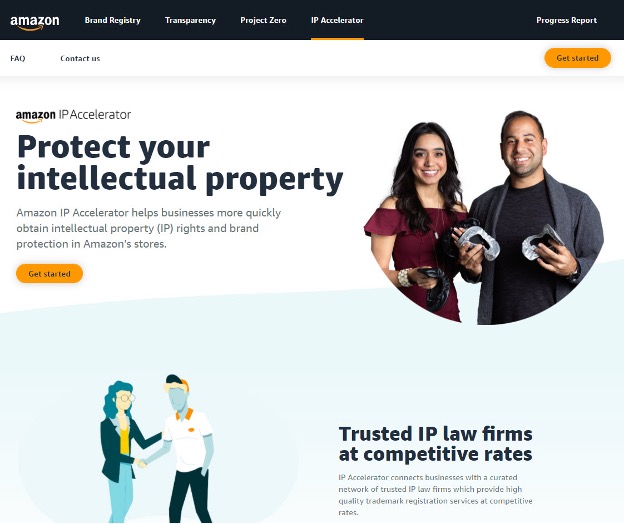 When you submit your trademark using the Amazon IP Accelerator program, Amazon will approve your Brand Registry account before your trademark registration is complete. It's the best way to register your brand and build a storefront quickly.
Your second option is to file a trademark yourself or with a law firm outside the Amazon IP Accelerator program. If you do this, you must receive approval from the patient office in your country before receiving acceptance into the Brand Registry program.
There are, however, exceptions for sellers that have pending trademark applications in certain trademark offices. You can verify whether you can receive early approval for your brand before the trademark office approves your request during the application process.
Sign Into The Brand Registry Program.

The trademark owner must join the Brand Registry program using his or her account. It cannot be an authorized agent. However, an authorized agent can manage the brand account as an additional user after acceptance into the program.
It can take several days before receiving acceptance into the program. Once you're in, you can use the same sign-in credentials that log you into Seller Central or Vendor Central.
Now, it's time to enroll your brand into the Brand Registry. It's simple since you already have the active registered trademark. You should also have:
Your trademark registration number
A list of the product categories where your brand will list products
Wait for final approval
Amazon will verify that you're the trademark owner and provide a verification code to the brand trademark Rights Owner. After receiving this code, you'll give it to Amazon and complete the enrollment process.
From there, you'll have access to Amazon Brand Registry features, like Amazon storefronts, among other services that help you build an Amazon brand. Now it's time to work on your Storefront!
Step #2: Create Your Amazon Storefront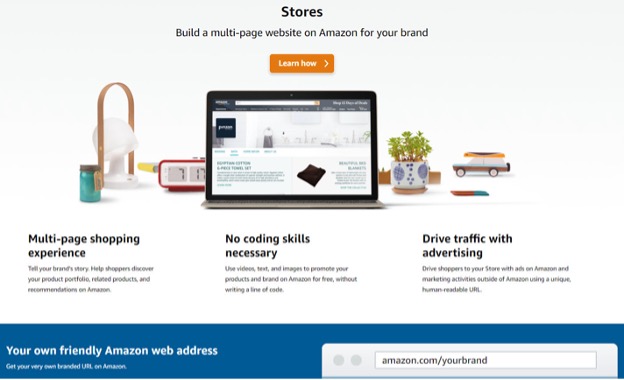 Go to seller central and navigate to "manage stores," which you'll find underneath "stores."
Next, click "create a store."
There you have it, that's how to make an Amazon storefront! Pat yourself on the back. Now, let's customize it.
Step #3: Select And Customize Your Template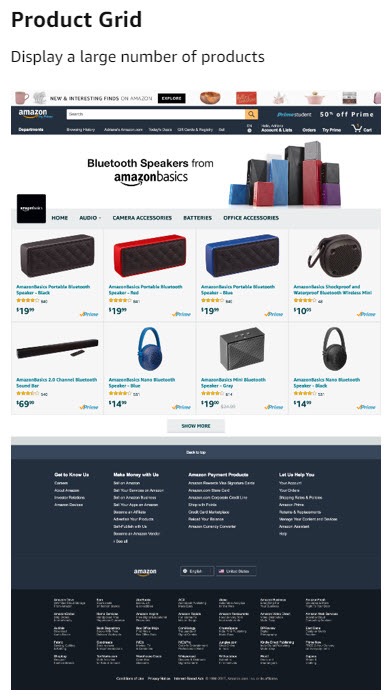 Decide between three templates for your Store. The product grid, marquee, and showcase templates let you build an Amazon Store your way.
Each template has a header space with a menu, footer space, and areas called "tiles" that you can arrange with your products.
The product grid template displays your products in a straightforward way. You can showcase items in multiple rows of four. It's basic but adequate.
Tell more of your brand's story with the marquee template. This theme features several tiles that you can fill with text, images, and products.
Finally, there's a highlighted template. This works exceptionally well at showcasing products, branded assets, and other content.
To build each page of your Store, go to the page manager and click add page. From here, you'll add titles, write meta descriptions, and select your page template.
You're now a template pro! Next, let's add products to your Store.
Step #4: Add Products To Your Amazon Store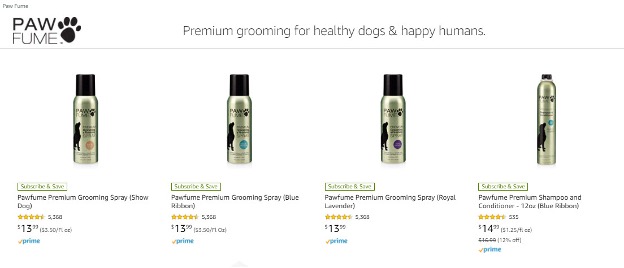 Now that you understand how to create an Amazon Store, let's speak about the most crucial step — adding your products.
There are two ways you can add products to your tools. You can either:
Add product tiles.
Use product grids.
You already know about the product grids (which are featured in the product grid template above). But what are product tiles?

You can add products from the tile manager on your store pages in two different layouts. The first uses the product details from your detail page to display an image, add to cart button, and ratings for your products.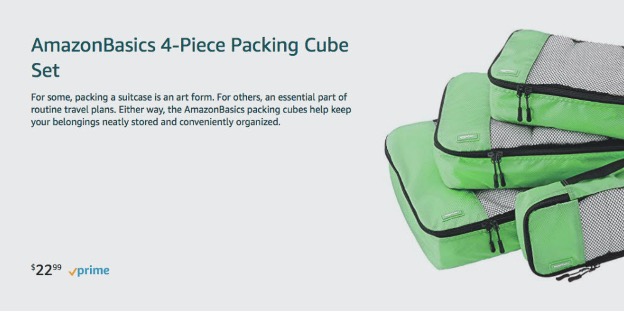 Another option is to go with the editorial layout for your products. Instead of pulling the product information from your detail page, Amazon allows you to build your custom title and description. It's a way to highlight products in new ways within your Amazon storefronts.
In addition to adding product grids and product tiles, you can use several other creative tools to add products to your Amazon Store.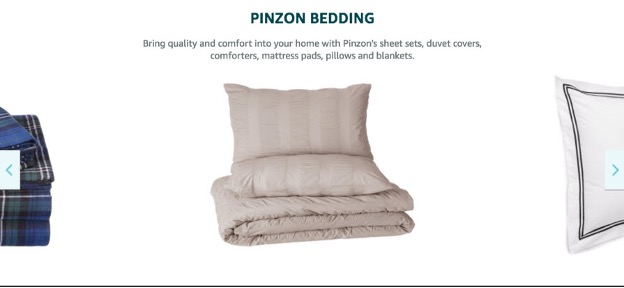 A gallery tile lets you add a scrolling image gallery that features up to eight images of your products.
The best seller and recommended products tiles have a similar layout, displaying up to 5 products at a time. It highlights Amazon's buyer recommendations or your Store's bestselling products.
Now that you know the various ways to add products to your Amazon store, it's time for the next step.
Step #5: Build Storefront Pages And Launch Your Store
The Amazon Store builder provides all the tools you need to build multiple storefront pages for your brand. Here are the four sections of the Store builder that you should know: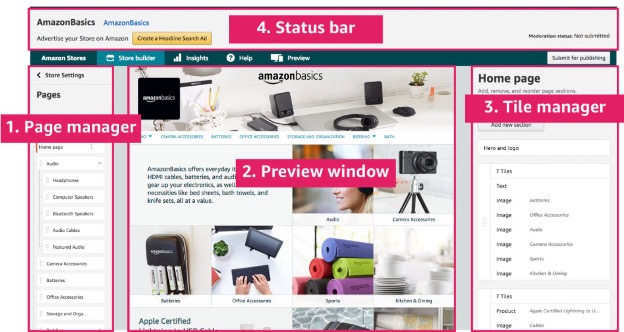 1. On the left side of the Store builder page, you'll see the page manager. This is where you build multiple pages for your StorefrontStorefront and organize everything.
2. The large, central space is the preview window, where you can see how your current page appears to buyers. You can select tiles in this space and edit them using the tile manager.
3. On the right side, you'll find the tile manager. This is how you add text, images, products, and other Store tiles to build an exceptional Amazon Storefront.
4. Finally, you have the status bar. It lists the current moderation status and provides details about errors with your Amazon Store.
Now that you know about the Store Builder, you're ready to build each page and launch your Store. On the status bar, you'll notice a "submit for publishing" button. After completing each page, click this button, and after a quick review, your Store will go live!
Amazon is More than Just the Storefront
Amazon gives you access to so many different tools that it's sometimes hard to tell which are best for a specific purpose. The Storefront is excellent for branding purposes, but that's pretty much it.
Any selling tool you use is only as vital as your team's capabilities to handle the requests. An attractive Amazon Storefront cannot improve your strategies for managing your brand, fulfilling orders, and tracking barcode information.
For this reason, it's essential to invest in the backend as much as your brand spends on the front-end. An agency can help you with the technical aspects of store management to focus on branding.
If you would like to learn more about selling on Amazon, access the Ultimate Amazon Playbook. The team at Sunken Stone, a top-tier, results-driven Amazon marketing Agency for growing eCommerce brands, provides this for Amazon sellers looking to take their business to the next level. Download it today!
Request A Free Proposal
You're not alone. Many businesses find it difficult to scale on Amazon. That's where we come in. We are a full-service, technology-driven Amazon Services agency focused on driving results for our clients..
We have a proven 4-pillar process that helps businesses achieve higher sales, AOVs, ROIs, and other 3-letter acronyms. Let us show you how we can help you achieve the same success. Click below to request a free proposal.
---
Frequently Asked Questions
What Is Amazon Marketplace?
Amazon Marketplace is the sellers' network that offers new and used products to buyers on Amazon. Amazon earns a percentage of each sale from sellers on the Marketplace.
My Store's Call To Action Was Not Approved. What Should I Do?
There are several reasons why Amazon rejects your Storefront changes. One reason is due to the CTAs you use. CTAs cannot be non-specific directives, such as "Click Here." Instead, you can use CTAs like: Learn more, Shop now, See details, and See more to name a few.