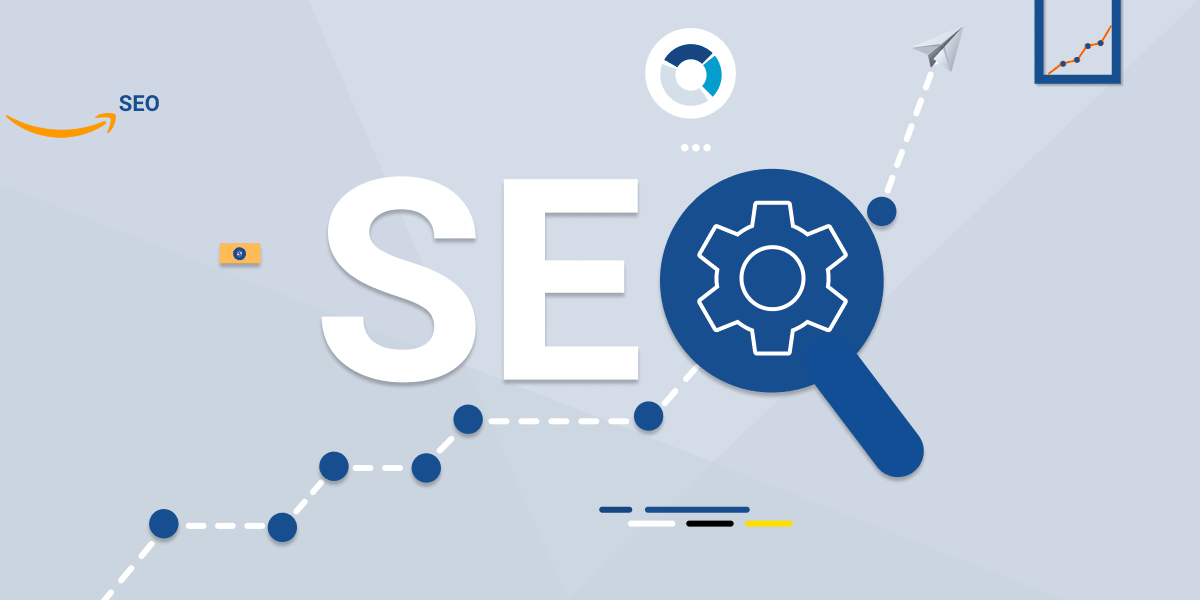 How To Leverage Amazon SEO & Rank Your Products [Guide]
Amazon SEO is one of the most valuable customer acquisition tactics available, but it's also one of the hardest to master. When people search for what you offer, you want to be first, right?
Inevitably, Amazon SEO improves your products' searchability and visibility. It also has more benefits for your online business.
Generally, organic search is usually the primary source of website traffic. As a result, there will be more engagement of shoppers, leading to more conversions.
Every seller on Amazon wants their products to appear among the top on search results. Many shoppers do not go past the first page when looking for products. They will always click on the products that appear at the top.
Because your product will appear among the first, shoppers are more likely to click on it and see the product details. Once they are convinced that the product solves their problem, they are more likely going to purchase it.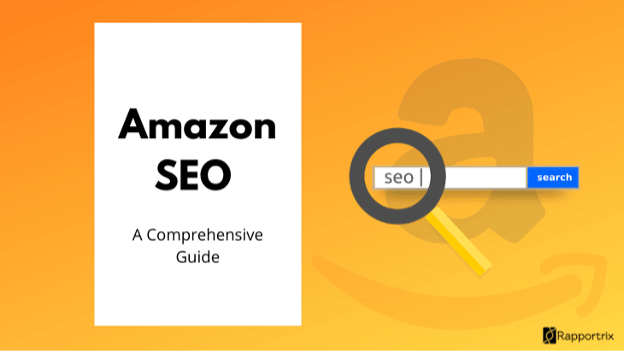 How Has Amazon SEO Changed Over the Years?
Because Google's algorithm changes every time, search engine optimization also changes. However, one needs to understand that Google SEO and Amazon SEO are different.
Google's main aim is to answer questions that people keep searching. When one searches on Google, the first result is usually what they are searching for, and they click on it and get taken to a site. In many cases, one does not need to return to the search engine results page.
On the other hand, Amazon intends to sell products. When a shopper searches for a product, they expect that the first result will be the perfect match for their needs. They will need a few clicks to purchase the product.
Amazon helps the buyers to make a purchasing decision. The good thing is that Amazon can still know the buyers' experience with the product after the purchase. Amazon reviews provide shoppers with a platform to give their views on the products they purchase.
As much as Google and Amazon are different, they have some things in common. Such elements include:
Search engines use keywords as the primary components of creating a match. One needs to know how customers think about the product and find a way to communicate the knowledge on the product detail pages.
Generally, the click-through rate is the best measure of relevance. If shoppers do not click on your product , it shows that it is not relevant. The reason may be that you may have used low-quality images or the existence of typos, or the search engine misunderstands your page.
Either way, it may not be long before Amazon removes the product from the first page. It is important to note that many shoppers do not go past the first page.
The products that show on page 1 get the most clicks. A lot of shoppers trust the quality of Amazon and are less likely to go digging through subsequent pages.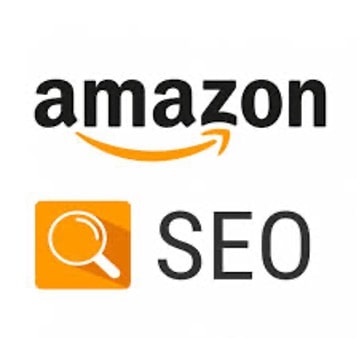 So, How Does Amazon SEO Work?
The main goal of Amazon is to sell products to shoppers. Therefore, the Amazon A9 Algorithm comes down to relevance and performance.
When you optimize the Amazon product page based on relevance and performance, it results in more sales.
Let's now look at Amazon ranking factors related to relevance and performance.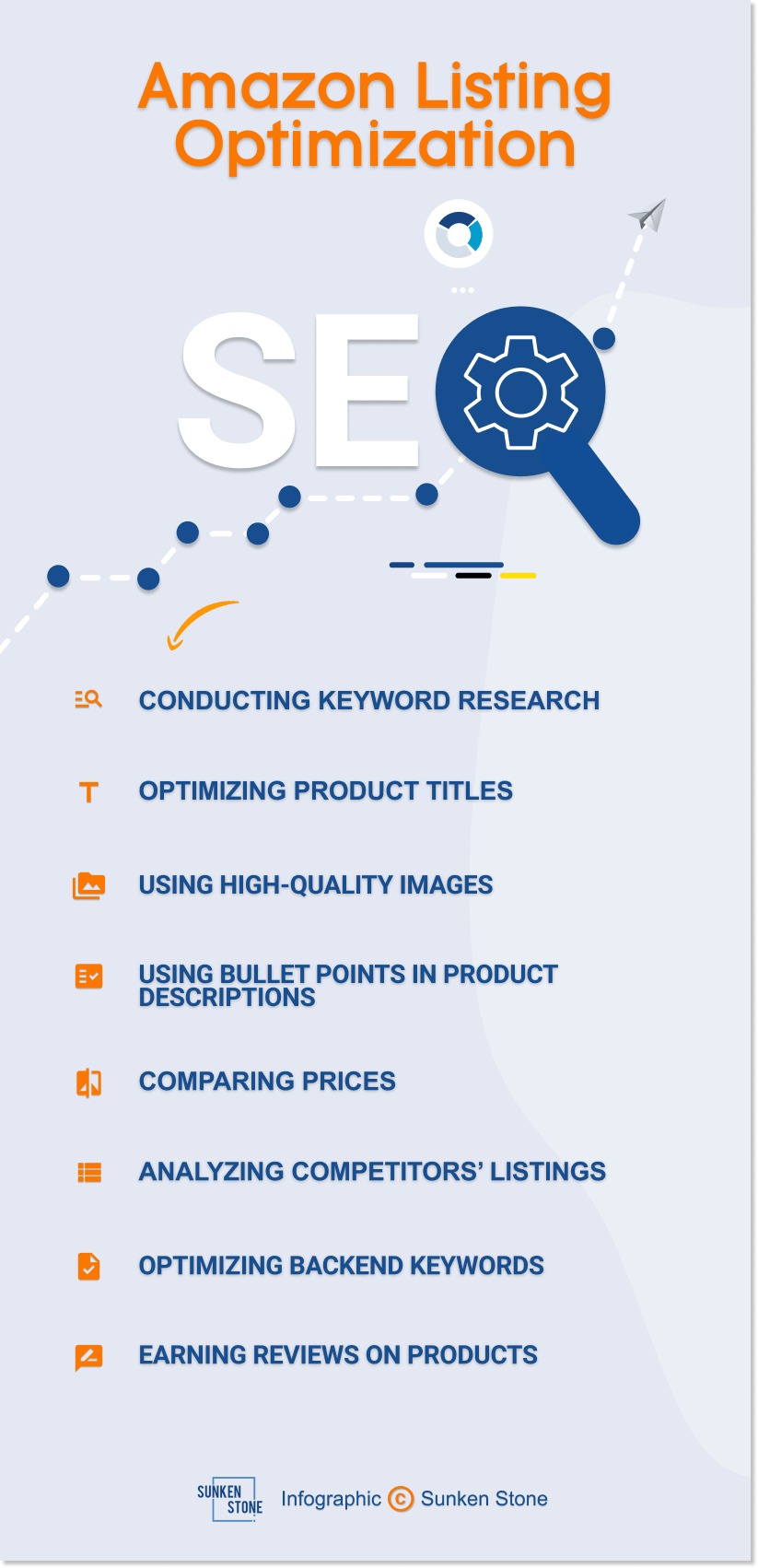 >> REQUEST A FREE PROPOSAL: Want to make your brand thrive on Amazon & beat your competition? Take 30 seconds to request a proposal from Sunken Stone that's tailored to your unique needs.
Factors Related to Relevance
The advertiser has a direct influence on relevant-related factors through the use of relevant keywords. They include:
Amazon SEO Factor #1: Product Titles
The title needs to contain the most relevant keywords for your product. It is the first thing a shopper looks for in a product.
When composing the product title, avoid keyword stuffing. A product title with keyword stuffing does not read naturally. It, therefore, looks spammy.
Some of the tips to optimize the product title include:
Include the brand name
Include product size
Ensure it clearly describes that the product does
Name the color
Include an essential ingredient or material
In the picture below, the product has all the relevant details in the title.

Amazon SEO Factor #2: Backend Keywords
Backend keywords are hidden keywords only used in the Amazon Seller Account's backend section. Typically, backend keywords inform the Amazon algorithm of the specific keyword on Amazon that a particular product listing targets.
Compared to search engine SEO, backend keywords are like metadata which tells Google what a particular website entails. The metadata helps search engines to realize when to show the website to people searching for specific information.
Some of the things to observe when filling backend keywords are:
Avoid repeating any words
Do not use too many variations of the same word
You can use commas
Include synonyms are variations in spelling
Do not use quotation marks as they limit the overall character count
Amazon SEO Factor #3: The Brand Field
The brand field is responsible for linking the product to other search results for additional products from the same brand. During listing, one has to ensure that they spell the brand name correctly.
Many Amazon users search for products by brand name, meaning that the advertiser has to spell the brand name correctly. If the advertiser can use several brand names for the product, it is advisable to use a keyword tool to identify the brand name that most shoppers use while searching for the product.
Amazon SEO Factor #4: Product Description & Bullet Points
Product description and bullet points go hand-in-hand and give the advertiser a chance to impress the shoppers. Therefore, they need to be detailed and persuasive. The advertiser needs to use the most important keywords.
The description needs to be natural and readable and convince the shoppers from a pure sales standpoint. Generally, it has to resonate with the shoppers beyond the SEO power of including keywords.
The bullet points need to inform customers about the benefits of the product, ingredients, and measurements (dimensions). The advertiser has to include keywords and can also check what well-performing competitors are doing. It helps determine how to include the most relevant information.
In the picture below, bullet points outline the key benefits of the product.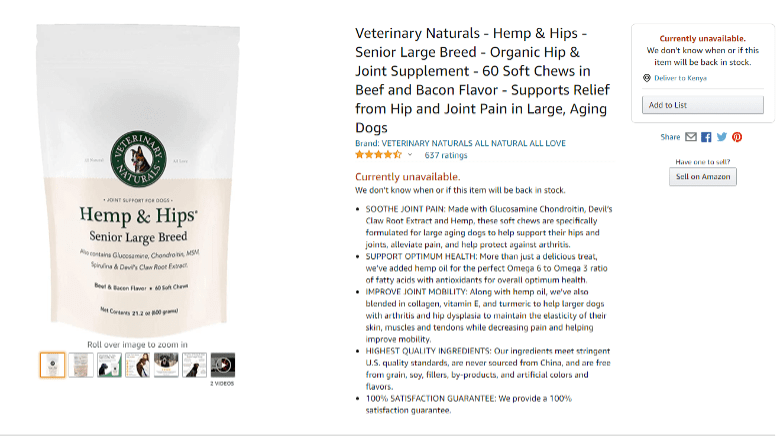 Factors Related To Performance
Performance factors require the advertiser to make considerations beyond keywords. They are more challenging to control, but one needs to have an understanding of them.
They include:
Amazon SEO Performance Factor #1: The Price
The product price is responsible for the number of conversions, meaning that it also affects how the product ranks on Amazon. When the product price is competitive compared to other similar products, it positively affects the conversion rate.
Products of the same category should have their prices ranging at relatively the same value. If your product sells at a higher price compared to many of the products in the same category, then:
Your product will not sell as many as those in the same category
The Amazon algorithm will prejudge that your product is most likely to not sell as many as those similar products.
When setting the price, one needs to make it competitive because an extremely high price earns the product a lower ranking. Always compare the price with competitors' pricing.
However, you may set a higher price and ensure that there is a strong and clear reason. One such may be the presence of many positive reviews.
Amazon SEO Performance Factor #2: The Conversion Rate
The conversion rate significantly affects how a particular product ranks on Amazon. One can access the report on Seller Central. Go to Seller Central, check Reports, then click on Business Reports.
The Unit Session Percentage presents the advertiser with the number of units bought per visit on the page. If one believes that their product should do better, then they can revisit the relevance factors.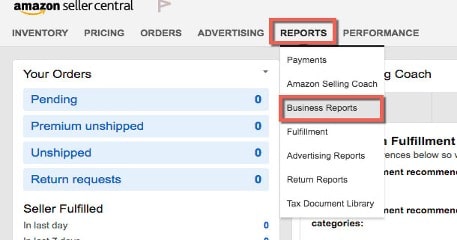 Amazon SEO Performance Factor #3: The Product Images
Generally, products with high-quality images rank higher as they have a higher conversion rate.
Quoted from the Amazon Seller Central Product Image Guidelines, the product needs 1000 pixels or more in either height or width. The minimum size requirement enables the zoom function, which has proven to enhance sales. The smallest recommended size the file can be is 500 pixels on the longest side.
When you improve the quality of images, it improves the conversion rates. Improved conversion rates, in turn, improve the product ranking on Amazon.
What is Amazon Search Engine Optimization (Amazon SEO)?
Amazon SEO is the act of optimizing your product listings in a way that helps the search algorithm better understand their purpose and place them where you want them to appear.
Amazon SEO improves & increases visibility for relevant searches. With better visibility in search engine results, your page will be more likely to attract attention and attract both existing and potential customers.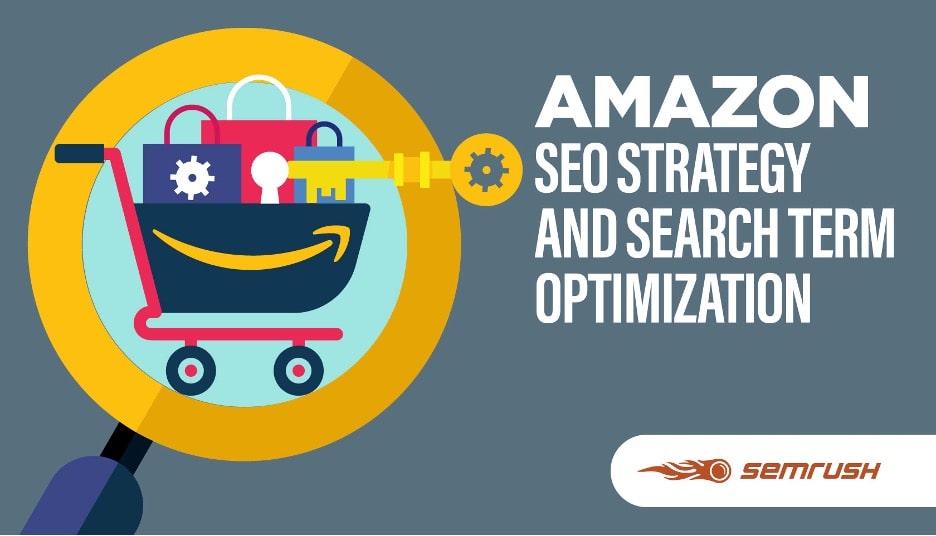 Generally, Amazon SEO focuses on:
Quality of Traffic
Every online seller wants to attract visitors who are genuinely in need of products they are selling. It will not help the seller and the shopper if the shopper searches for Apple products and Google takes the shopper to the website page of a farmer selling apples.
Amazon SEO ensures that the traffic a given listing receives is from people searching for the right type of products. It helps both the seller and shopper since the seller can eventually sell their products, and the shopper can find products offering solutions to the problems they had.
Quantity of Traffic
Once your listing gets the right people clicking through from the search engine results pages (SERPs), every seller will want to have more people visiting their listings. As such, a listing with ten people visiting every day to check out products is better than a listing seeing only one person visit daily.
Amazon SEO ensures that your listing is more visible, ranking among the top websites on the search engine results pah]ge, thereby earning more clicks. Statistics show that online users usually click on the listings that are on the first page.
Therefore, if your website ranks among the first, you are more likely to get more visitors.
Organic Results
Amazon SEO ensures that you do not have to pay for traffic to your listing. Traffic that you do not pay for is known as organic traffic.
Statistics show that many conversions and sales result from organic traffic. It results from keywords and other SEO factors that make the listing rank high on the search engine results page.
Why Is Amazon SEO An Important Tool For Marketing?
Amazon SEO is one of the most critical aspects of digital marketing since many people search online for products. People conduct trillions of searches yearly, and they intend to get enough information about products and identify the ones they can buy.
Search engines often provide products and brands with the primary traffic, complementing other marketing strategies. If your product or brand is more visible and ranks higher than competitors, you can easily have more sales and earn more profits.
Generally, search engines have bots crawling the product listing pages, collecting information on the pages and placing them in an index. Then algorithms analyze the pages identified in the index, using ranking factors to determine how the pages will rank in the search results for a given search query.
Such factors may include keyword research, content quality, and mobile-friendliness. Unlike Amazon ads, sellers cannot pay the search engine to rank higher on search results.
Other than search engines, one can use Amazon SEO to optimize their product listings to rank higher on Amazon keyword searches. Ideally, optimizing your product on Amazon makes it easier for Amazon to find it and avail it to shoppers looking for something like your product.
How Amazon SEO Works In 2021
Search engines like Google are renowned for their infamous algorithm updates which bring chaos to how rankings are determined, but Amazon's A9 (now A10?) algorithm is no different.
Amazon uses the A9 algorithm to determine where a product ranks on the Amazon search engine results page. Proper Amazon SEO optimization will ensure that your brand and product appear among the first results on the marketplace.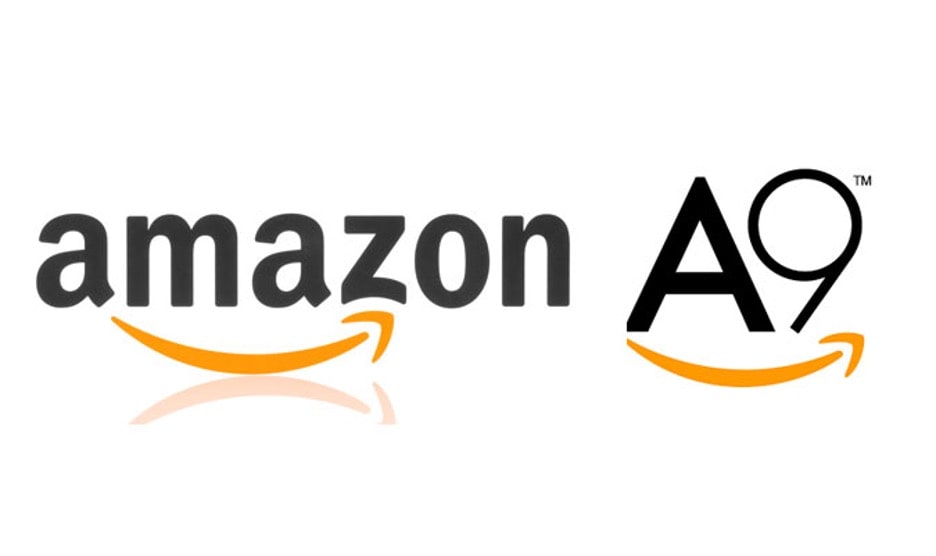 How The A9 Algorithm Works For Amazon SEO
When a shopper searches for a product, Amazon first looks at the keywords included in the shopper's search query. If your product does not have the keywords in the shopper's query, the most probable result is that your product may not appear in the search results.
It is therefore essential to optimize the keywords, as it is critical for Amazon SEO.
Amazon also tries to analyze the likelihood of a shopper purchasing your product based on its past performance. The algorithm will therefore look at the various metrics:
Click-Through Rate (CTR)
Conversion Rate
Total Sales
If your product description matches what the shopper is looking for, the shopper will most likely click on the product and buy it. Several tools and tactics are available to help you increase the CTR, conversion rate, and ranking.
Selecting The Right Keywords To Optimize Amazon SEO & Your Product Listings
You may have to use Amazon SEO tools to find the right keywords for your Amazon product listings. The SEO tools will help you identify the keywords that customers search for when intending to buy products similar to those you are selling.
Identifying the right keywords to use can be helpful, especially when you have a brand new listing on Amazon. You will not have any data on the product, meaning that you have to rely on the competitor's data.
One can also use Amazon PPC (pay per click) to gather data on the keywords that aid in more conversions for their product listings.The next thing will be to optimize for those keywords.
Generally, the best practices for optimization on Amazon include:
Conducting Keyword Research
Optimizing Product Titles
Using High-Quality Images
Using Bullet Points In Product Descriptions
Comparing Prices
Analyzing Competitors' Listings
Optimizing Backend Keywords
Earning Reviews On Products
Amazon Enhanced Brand Content (EBC)
Because the competition on Amazon is stiff, every seller has to make their products stand out to attract shoppers. That is where Amazon Enhanced Brand content gets involved.
It features the use of rich media content in product listings so that one's product can stand out, attract more shoppers, lead to more conversions, increasing sales and profits. In many cases, it works efficiently.
So, What Is Amazon Enhanced Brand Content?
Amazon EBC is also known as Amazon A+ content and uses rich media content to capture shoppers' attention. For instance, you may be browsing the product details on Amazon and come across something that looks like the media shown below.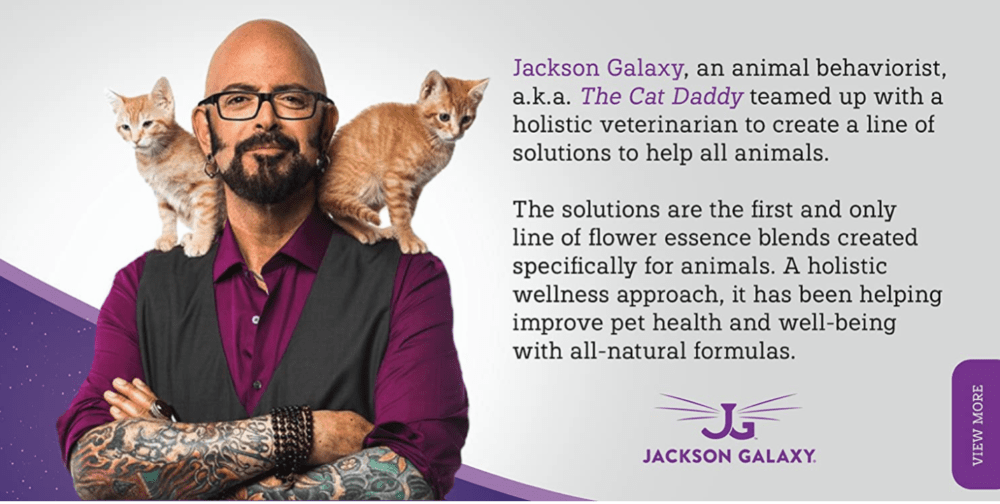 Amazon A+ content grants brand owners the ability to use rich media content in enhancing product descriptions for branded ASINs. In short, sellers and vendors can use engaging and interactive visual content instead of long boring product descriptions.
With Amazon A+ content, one can tell the brand story and carry out product comparisons. Eventually, it leads to higher conversion rates, increased traffic and sales, resulting in more profits.
Amazon does not index A+ content, meaning that the sellers and vendors do not need to focus on keywords. The most important thing is the copy itself.
Amazon A+ Content Eligibility Requirements
Currently, only vendors and professional sellers registered through the Amazon Brand Registry process can use the Enhanced Brand Content feature. Additionally, professional sellers in Amazon's unique seller programs like the "Launchpad" and "Amazon exclusives" can create A+ content.
Amazon also differentiates A+ content created by sellers from that created by vendors.
Typically, content created by sellers features under the title "Product description." On the other hand, content created by vendors appears under the title "From the manufacturer."
How Much Do Vendors & Sellers Pay To Create Amazon A+ Content?
All A+ content is free. As much as it enhances one's customers' shopping experience, Amazon does not charge vendors and sellers to create A+ content.
However, many sellers expect that Amazon will soon start charging to create Amazon A+ content on the site. Amazon is yet to offer any official statement on the issue.
The good thing is that Amazon clearly stated that even if they were to charge for A+ content, the charges would not affect existing A+ content.
Therefore, sellers and vendors need to take advantage of the current privilege to create A+ content for free. You can create Amazon EBC for all brand registered products.
As much as one may need to outsource the design and product photography services, creating A+ content is an investment that undoubtedly pays off.
Adding rich visual elements in the product listing can bring about a positive change in conversions and sales, earning you more profits. The profits will offset the initial investment.
Premium A+ Content (Amazon A++ Content)
Amazon Premium A+ Content is the paid version of Amazon Enhanced Brand Content. The program is available for selected brands on an invite-only basis. One cannot register or sign up to create Amazon A++ content.
Typically, only massive, well-established brands and large vendors can have the opportunity to create A++ content. It is not a cheap investment, and the charges vary from vendor to vendor depending on how one negotiates with Amazon.
So, What Are The Key Differences Between Amazon A+ Content & Amazon A++ Content?
The underlying idea behind creating A+ and A++ content may be the same, but there are notable differences between them.
We outline the differences in the table below.
| | | |
| --- | --- | --- |
| Factor | Amazon A+ | Amazon A++ |
| Availability | All vendors | Invite only |
| Modules available | 12 basic modules | 16 interactive modules plus 12 basic modules |
| Maximum modules per page | 5 | 7 |
| Content width | 970 pixels (not as wide as the entire page) | 1464 pixels ( brands can create content for the whole width of the product page) |
Table 1: Differences between A+ and A++ content
How To Add A+ Content On Amazon
Remember that creating Amazon A+ content requires that one must have a brand registered under the Amazon Brand Registry program. The product you intend to create A+ content for must be part of the brand.
When you meet all the requirements, here are the steps to follow to add A+ content:
Log in to your Amazon seller central or vendor central account
Navigate to the Merchandising (vendor central) or Advertising (seller central) menu
Select the A+ details page (vendor central) or A+ content management (seller central)
Select ake a choice between the two options: "Self service" or "Amazon builds for you"
You will select the ASIN for which you want to create the Amazon+ content.
If you picked "Self service," you will be the one building the layout and arranging the content by yourself. You have the option to preview the content to ensure that it is the way you intended it to be. Once through, submit the content for review.
If you chose "Amazon builds for you," you only need to upload the images and text you want on the content. Amazon will do all the remaining work.
The good thing with A+ content is that you can use the "bulk upload" feature to use the same content for multiple ASINs. You can use the feature to add the same content to over 1000 ASINs.
The bulk upload feature can also help the vendor or seller to edit existing A+ content and use it for products in the same category. It helps reduce the time and energy one uses to create content for similar products.
Additionally, sellers and vendors using the "Amazon builds for you" option to create A+ content need to submit an alternative text. The alt-text describes the product, and you submit it alongside the images.
Although the alt-text does not appear on the product description, it is readable by on-screen reader applications designed to help visually impaired shoppers.
Usually, it can take Amazon up to seven days to approve the design submitted for A+ content. The maximum number of allowed pending applications is 20.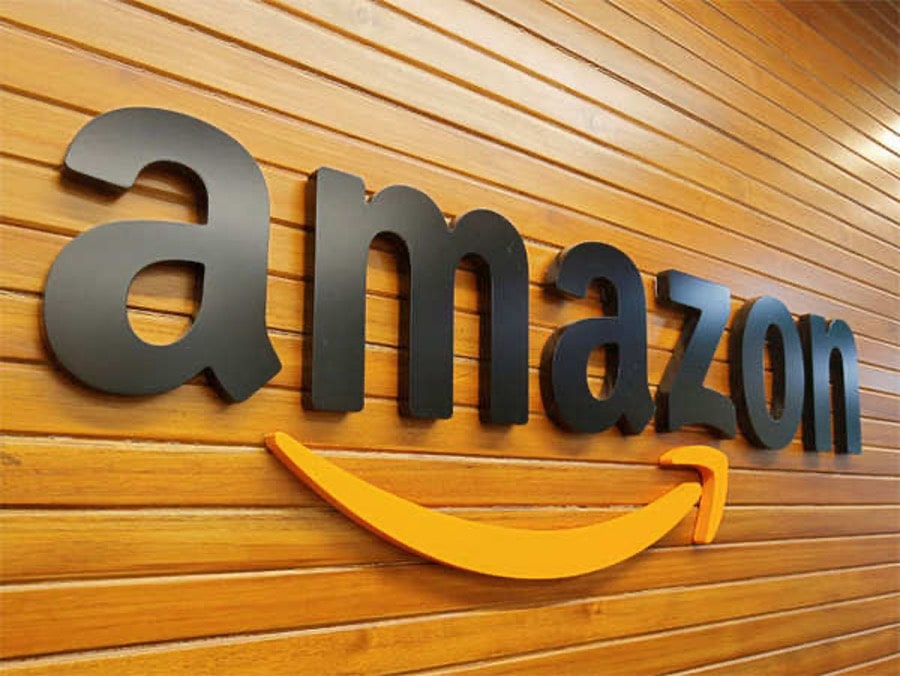 Guidelines For Creating A+ Content
To create A+ content, one has to follow the guidelines as stipulated by Amazon. Amazon cannot approve submitted designs until one meets all the guidelines.
They include:
Avoid referencing your company as a seller or distributor in the content.
Avoid mentioning any warranty or guarantee or references to off-Amazon returns or refunds.
Do not use a trademark, copyright, or registered symbols in the content.
Ensure all lifestyle images show the product in use.
Avoid using unverified claims such as "hottest product" or ":#1 product." US products in the medical category that are not FDA certified must have a disclaimer.
Ensure that any information you provide about product awards has a disclaimer. You can add up to two third-party or editorial quotes from well-known public figures or publications.
Do not add shipping information or extra details like shipping cost or expected duration before delivery.
Adult or explicit content. should not be included
Do not use adjectives or promotional phrases like "free," "cheap," or "affordable." Do not use language that seems to direct customers, such as "add to cart" or "get yours now."
Avoid blurry or low-quality images, images with watermarks, or unreadable text. Ensure the font size is at least 16 and is easily readable against the background.
Do not use images that resemble Amazon logo(s), details, or detail page headings.
Do not include links to redirect customers to other pages. No references to off-Amazon contact information. No phone numbers or emails.
Do not mention a product being used for criminal activity.
Maintain a clean copy with no mistakes. Avoid repeating information unnecessarily, and do not use a string of all caps. Bold and italics should only highlight headings and a few select words.
Avoid using time-sensitive information such as holiday deals.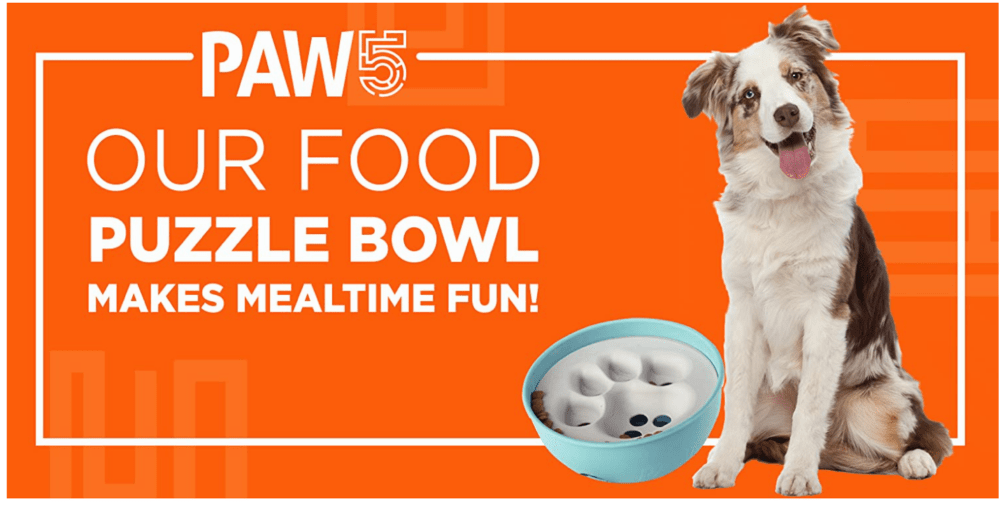 Tips To Creating Effective A+ Content
The creation of A+ content does not guarantee any seller or vendor more conversions or sales. You have to ensure that the A+ content you create grabs a potential customer's attention, leading to a sale.
Here are a few tips to follow:
Ensure that you use as few words as possible, highlighting your brand story and the product. The text needs to be short and to the point.
Make The Product Your Focus
Amazon A+ content does not give you much time to convince the customers. You need to focus on the product, highlighting its benefits and how it can solve customers' problems.
Mistakes on your copy will leave a bad impression and may make consumers have negative opinions about your brand and products. Make sure to proofread before the content goes live.
Even if Amazon will resize the images to fit the template, make sure you follow the image size guidelines. It is good to check with Amazon first before uploading the images.
Contact The Services Of Professionals
It may be cheap to design by yourself, but a professional ensures they deliver outstanding work. You need to hire a professional to write the copy, take photographs of the product and create the design. The content also needs to align with the brand's larger design.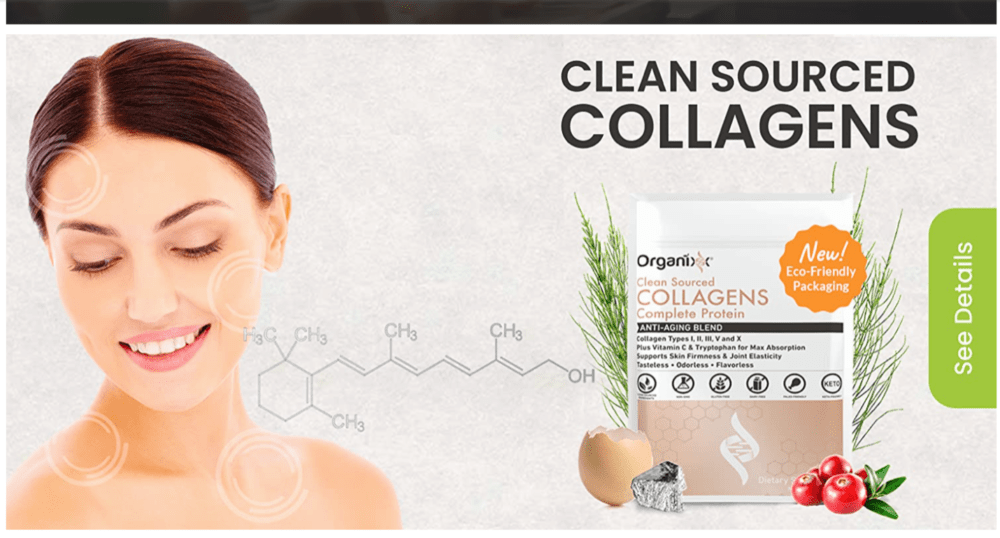 Benefits Of Amazon A+ Content
Enhanced Brand Content will bring you a lot of benefits, which may include:
Many online shoppers love the visual experience they get from A+ content. Sellers have the opportunity to make their brand exhibit uniqueness and tell its story.
EBC tends to influence shoppers' decisions as it leaves a lasting ex[perience. Nobody will go reading the product description with regular text after seeing a brand with such esthetic appeal.
Since EBC makes your product stand out, customers will most likely check out your product. A+ content grabs the attention of potential shoppers, making them check out the benefits.
They will most likely buy the product, meaning that you will experience more conversions.
Reduced Negative Reviews & Product Returns
With Amazon A+ content, sellers and vendors can outline everything about their products. The consumers, therefore, have a chance to read all the details.
After the consumer understands everything, he or she can decide to purchase the product. Because the consumer makes an informed decision, they are less likely to return the products (unless damaged).
Also, they are less likely to leave a negative review. Ideally, there is no misunderstanding of the product description.
The 6-Step Guide To Nailing Amazon SEO
Optimization is a never-ending task, so it's important to follow a process for all of your listings, whether you need a boost on an existing one or you're creating an entirely new one.
One has to remember that the A9 algorithm ranks the listings based on:
Conversion Rate – such factors include reviews, image quality, and prices. Sellers and vendors have to keep their prices competitive.
Relevancy – they are the factors that tell the A9 algorithm when to show your product on search results. Your product has to be relevant for that particular search.
Customer Satisfaction – such factors are vital for customer retention. Once a customer is happy, they will always come back. Positive seller feedback and good reviews on products help to increase sales.
Generally, customer satisfaction and conversion rate are factors related to performance. They do not rely on keywords to influence the ranking.
To optimize your listings on Amazon, be keen to follow the following process:
Keywords are the words shoppers use when searching for products. Every seller or vendor would want to use the exact words that customers use.
As a seller or vendor, you can focus on long-tail keywords. Long-tail keywords contain at least three words, and most shoppers use more than three words to search for products.
The most important thing is to focus on all relevant keywords. Failure to include specific keywords may make you miss out on potential leads. Ideally, long-tail keywords can help more shoppers find your product on Amazon.
One can use keyword research tools to identify the keywords used by most people. With the keyword research tool, one can see search volumes and know how to prioritize the keywords in the Amazon SEO campaign.
After selecting the keywords, you can use them in product titles and descriptions. The products will appear on the most relevant searches on Amazon.
There are two types of keywords on Amazon:
Primary Keywords – amazon users can see them. You can include them in product titles and product descriptions. They connect your product to the audience.
Backend Keywords – Amazon refers to backend keywords as search terms. They are also known as hidden keywords, are not visible to users, and can help to improve the product's discoverability.
Do not use the exact words in the title for backend keywords.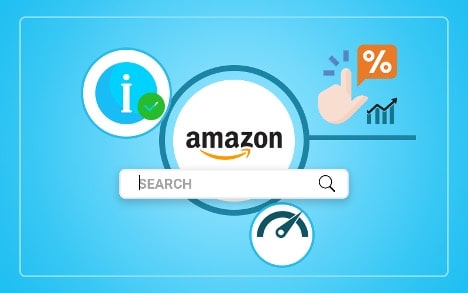 Step 2 Of Amazon SEO Process: Optimize The Product Title
Generally, how one formats the product title affects where it will appear on search results. One has to ensure that the title contains all the critical elements.
Some of the things to include in the title are:
Brand
Feature
Material
Key Ingredients
Product Type
Model Number
Size
Color
Flavor
The product title should contain relevant keywords. It should clearly state what the product is and be easy to read.
You would want to put the most relevant keywords first, followed by the other keywords. It makes the product appear in the most relevant searches, and people can see your most important keyword regardless of how short the title appears in the search results.

Step 3 of Amazon SEO Process: Use Bullet Points In Product Descriptions
When you post your product on Amazon, you want people to buy it. Ideally, you have a lot to say about the product.
Every seller or vendor wants to convince customers to buy their products. As such, ensure that you put all the benefits of the products in an orderly manner. Ensure to break down the information into bits manageable by the audience.
The best way to make the information manageable is by the use of bullet points. Bullet points make it easy for the audience to read and digest the information. Everyone loves it when information is concise and shows how the product benefits them.
Note that people have to first read the information about the product before deciding to purchase it. Every seller has to use then product descriptions to impress potential customers. It is the chance you have to make the shoppers choose your product over competitor products.
Some of the things to observe when writing the product descriptions include:
Avoid rewriting what you included in the title. Instead, outline the benefits and give details of the product.
Remember to use SEO tools available in the descriptions tab. You can use bold text, italics, bullets, and many other features. Make sure to use the tools effectively so that your product description stands out.
Make the description as readable as possible, keeping it concise. Shoppers do not want to go through large volumes of text.
Do not mention product reviews in the description
Focusing on the bullet points, ensure that you give customers a reason to purchase your products. You can let every bullet point highlight a specific benefit of the product. Shoppers will find it easy to read through if you split the benefits.
Every bullet point should have a maximum of 200 characters. That is the limit by Amazon. However, make sure that you use the 200 characters to give as much information as possible.
When writing product descriptions, the tips to consider are:
Avoid using promotional language.
Include the keywords that did not feature in the title or as backend keywords.
Do not include company information or website URL.
Use light HTML to differentiate paragraphs
The image below shows a product with concise product description. Many shoppers love it when the description outlines how the product is beneficial.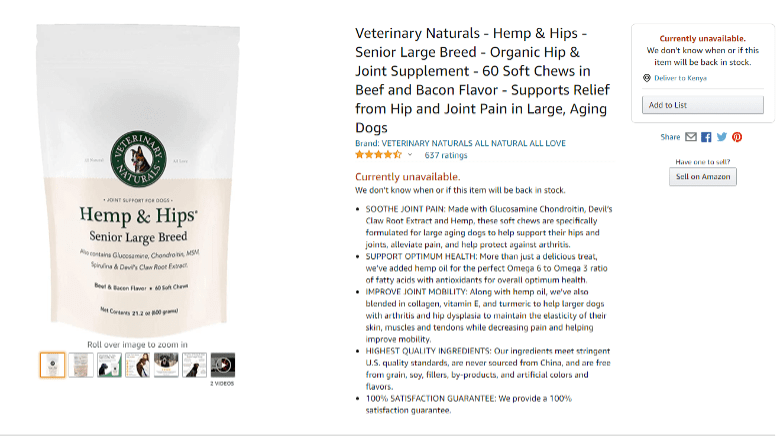 Step 4 of Amazon SEO Process: Optimize the Product Images
The product images you post on Amazon go a long way to affect the purchasing process. Shoppers want to see clear pictures and from different angles to have a better idea of the product.
Images play a vital role in helping to create confidence with the customers. The photos you post will make the shoppers trust you and the product, mainly because they cannot physically see or touch the product at the moment.
Because visual content attracts people quickly more than any other type of content, make sure to impress with the product images. High-quality images are the ideal photos to use for your products.
You can upload up to nine images, all comprising of a lead photo and other pictures. The Amazon guidelines provide that the standard image size is 1000 pixels wide and 500 pixels high.
For pictures, ensure that you:
Take Clear Pictures – Ensure that you use a high-resolution camera so that you get high-quality images. The main aim of posting images is to give custtomers an idea of the product.

If you post blurry images, you may end up losing potential customers. High-quality images will attract more attention, getting potential buyers closer.

The images should show all the visible features of the product. Therefore, ensure that there is proper lighting when taking the pictures.
Use A White Background – Many sellers on Amazon take product pictures on a white background. The main role of the white background is to eliminate distractions, making you focus on the product.

The white background ensures that customers can easily see all the visible details of the product. Thus, it adds some professionalism.

Some products may not do well with a white background. You can experiment with different backgrounds until you get the background that works best for the specific product.
Capture The Images From Different Angles – Pictures from multiple angles ensure that customers can see all they need to see about the product.

They will not be able to touch the product until the delivery arrives. Ensure that the pictures show all the necessary details. You can show the exterior and interior of a product.

The customers should be able to estimate the product size from the images you provide. You wouldn't want a review like "not as big as I thought."
Consumers check the price of your product and compare it against similar products. The product's price is an important factor when it comes to consumer decisions.
Most consumers would love to purchase the best product in the market at the lowest available price. It is therefore advisable to check out how your competitors are pricing similar products.
For instance, if you price a product at $150 and competitors price similar products at prices between $40 and $50, it will significantly affect your SEO campaign. Your product listing may not even rank among the top on search results because it is too expensive.
When setting the price, consider all the expenses you incur. It will help you identify a profitable range. Remember to set your prices while closely observing your competitors' pricing patterns.
An easy way to know how to price your product on Amazon is to key the most important keywords in Amazon search, then look at the products on page 1 of the results. Price your product at a value close to the prices of those products.
If your price must be high, ensure that it is not more than 20% higher.
Step 6 of Amazon SEO Process: Managing Product Reviews
Product reviews play a significant role in encouraging conversions and can be why a shopper chooses to buy a product or pass. You would like to have your customers leaving feedback about how they find your products.
Getting positive reviews can convince new buyers of how beneficial your products are and how they will solve their problems.
The best thing to do is to make an excellent product that solves the consumers' problems and fixes competitors' products' shortcomings. That is a strategy to ensure that you have close to zero negative reviews.
When your products solve all the problems of consumers, they will give you a high rating. That is, your product will get a four or five-star rating. Products with a high rating are usually on page one of the Amazon results page for relevant search terms.
You may also receive negative feedback on your products, and that is also a chance to show your professionalism. Make sure to respond to all negative reviews.
Your response to negative reviews may help you win the trust of future customers. They will see how well you can handle negativity.
When addressing the negative reviews, offer to replace any damaged or broken products. If anyone had asked a question, respond to it, offering solutions to the problems they have.
It creates the impression that you take issues seriously. Additionally, consumers will have the confidence that you will solve any problems customers will encounter with your products.
Such responses can lead to more conversions and more positive reviews. The final result is that it positively impacts your Amazon ranking.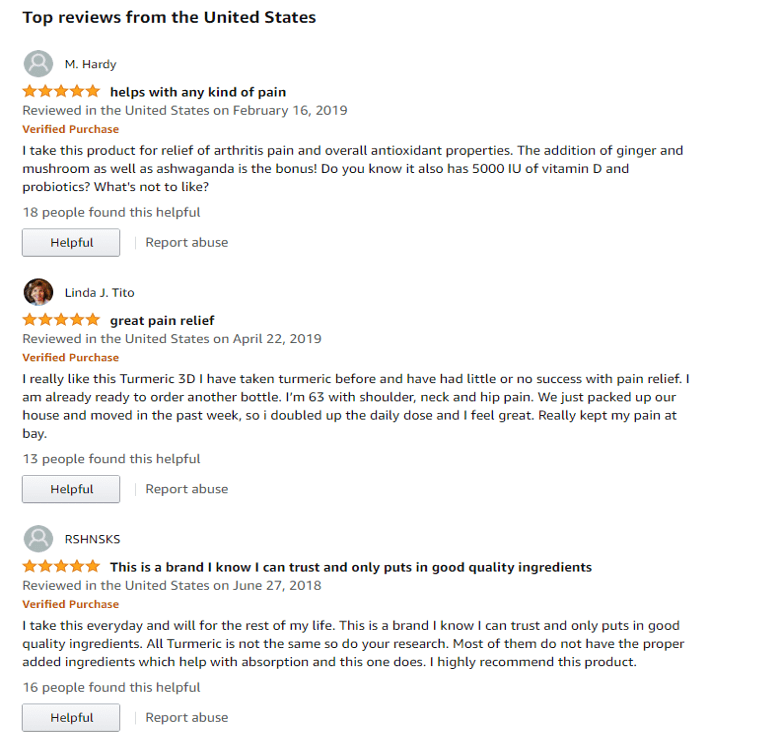 Other Factors to Consider During Amazon Optimization
Order Processing Speed

Efficient order processing may contribute to the overall rank on Amazon. You need to be fast and accurate at processing the orders.

Also, the shipping needs to happen fast. It leaves customers satisfied, meaning that they leave more positive reviews on the product and give high ratings.
In-Stock Rate

Inventory management contributes to how the customers will feel. Poor inventory management can cause frustrations as products run out of stock.

If a customer orders for an out-of-stock product, there is the need for cancellation and refund. If the customer needed the product urgently, the experience would be frustrating.

They may even avoid purchasing from that particular company in the future.
Perfect Order Percentage (POP)

Generally, sellers who have a higher percentage of perfect orders rank higher than those with frequent order issues. Amazon values its reputation and would love to fulfill the needs of every buyer.
Several factors determine whether an order will be marked as a perfect order. They include:
Refunds
Buyer-Initiated Messages
Cancellations
Chargebacks
Late Shipments
Negative Feedback
The order would be considered a perfect order if any of the factors listed above did not happen. It is almost impossible to keep a 100% record, but Amazon recommends a 95% score.
They calculate the perfect order percentage by dividing the number of total orders by total perfect orders in the last 90 days.
Order Defect Rate (ODR)

An order defect occurs when a customer makes a claim against an order. Issues considered defects are negative buyer feedback, A-to-Z Guarantee claim, shipment problems, and chargebacks.

If the buyer decides to remove the negative feedback later, it will not count against the seller's order defect rate. It is therefore critical to resolve any issues that occur during the transaction.
Exit Rate

The exit rate is the percentage of times a customer views the listing and then exits. Amazon expects that a customer viewing your listing intends to make a purchase.

Therefore, exiting means that the product listing was not convincing enough. Products with a lower exit rate usually rank higher than those with a high exit rate.

Additionally, products with a lower exit rate usually have more conversions. The time the customer spends on your Amazon product listing shows Amazon how interested customers are in your product.
---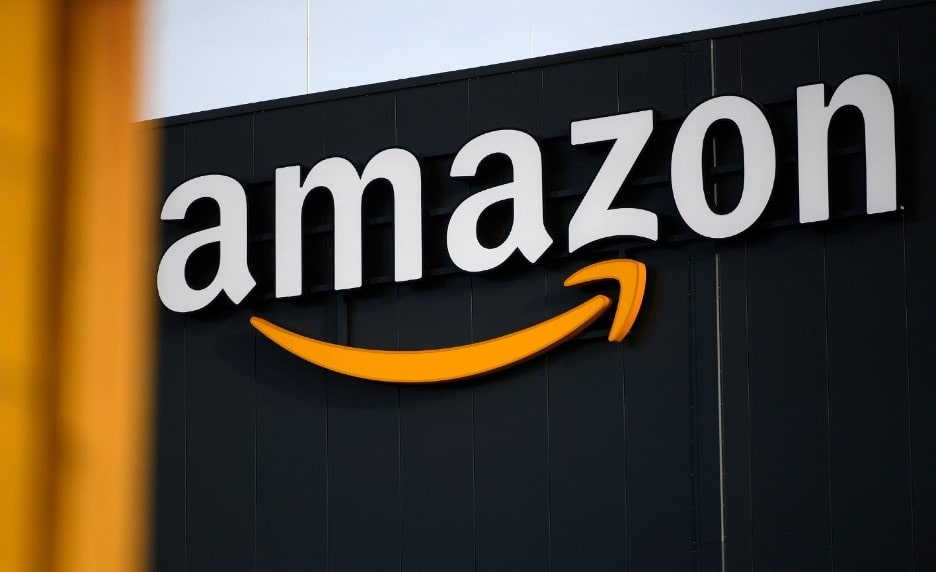 Doing Amazon SEO Isn't Just About Keywords Anymore
More than spamming the A9 search engine with keywords, you want to cultivate a positive brand image on Amazon, including truthful reviews, low return rates, and unique imagery.
The A9 algorithm considers many factors, which you have to optimize. First, you may need to use a keyword research tool to get the most relevant keywords.
Secondly, you will have to consider performance-related factors that influence the ranking of your product listings on Amazon. Performance-related factors include the price of your product, quality of images, reviews by customers, and many others.
When carrying out Amazon SEO optimization for your product, do not just focus on keywords alone. You may also have to consider what your competitors are doing so that you can implement a well-working Amazon SEO strategy.
Request A Free Proposal
Are you tired of losing sales to your competition on Amazon? It's frustrating for otherwise successful brands to underperform on the leading eCommerce platform.
Sunken Stone will help you find a solution to increase your profits on Amazon. Click "Request My Proposal" below to receive a customized roadmap to beat your competition and uncover new areas of opportunity for increasing sales.
---
Frequently Asked Questions
Is Amazon.com Considered A Search Engine?
Yes, amazon.com is an e-commerce marketplace that one can also utilize as a search engine. Buyers often use Amazon to search for products and compare prices.
Usually, the search results will have a list of products from different sellers and at different prices. The buyers can collect all the information they want about the products before deciding to purchase.
When sellers are doing market research, they use Amazon. It helps them to decide on the new products to sell online. Additionally, Amazon has Alexa, a platform that uses data from amazon.com to assist in answering voice search queries.
How Often Does Amazon Update Its Search Algorithm?
It is difficult to tell how often Amazon updates its search algorithm because it usually does not announce. However, the core algorithm has proven to be relatively stable.
What Is Amazon Listing Optimization?
Optimizing your Amazon listing means using optimization tools and techniques to make your product pages more visible to searches. It also earns a higher click-through rate (CTR), better conversion rate (CR), and more sales.
Some of the methods to use are identifying and using the right keywords in the product title, features, and descriptions, optimizing product images, managing reviews, and pricing competitively.
What Is The Amazon SERP?
SERP is an abbreviation for search engine results page. Amazon SERP, therefore, are the results that users see after searching for a product on Amazon.
On the SERP, products with excellent search engine optimization will be at the top (on the first page).
How Can I Ensure That My Optimized Amazon Listing Is unique?
You can carry out several activities to ensure that your Amazon listing stands out. They include:
– Use a good product title to make an excellent first impression.
– Ensure that customers leave good reviews. You can do this by making sure that the products you sell are of good quality and solve the consumers' problems. If any customer leaves a negative review, ensure that you respond, offering to replace any broken or damaged items.
– Ensure that your product description is detailed and readable. You have to ensure that you structure it well and use tools like bullet points, bold text, and italics to make it readable.
– Optimize the product images. It is important to note that any visual content attracts more attention and fast. Visual media leaves a lasting impression, and you would like to use clear images that will make users decide to buy your product.
How Long Does SEO Take To Start Seeing Results?
Generally, many SEO firms will tell you that it takes between four to six months for you to start seeing results. You have to remember that SEO grows over time.
The results you see after 12 months will be relatively higher than the results you see after six months. Ideally, more customers will have given good reviews and ratings to the product.
Will The Ranking Stick?
Once you get the right keywords (both primary and backend keywords), maintain a good price point for the product, use high-quality images, and get good reviews, your product will remain relatively on top of the rankings.
However, it would help if you used a keyword research tool to keep track of any keywords that you may need to update. Remember that the price of your product needs to remain competitive. Always check how competitors are pricing similar products.