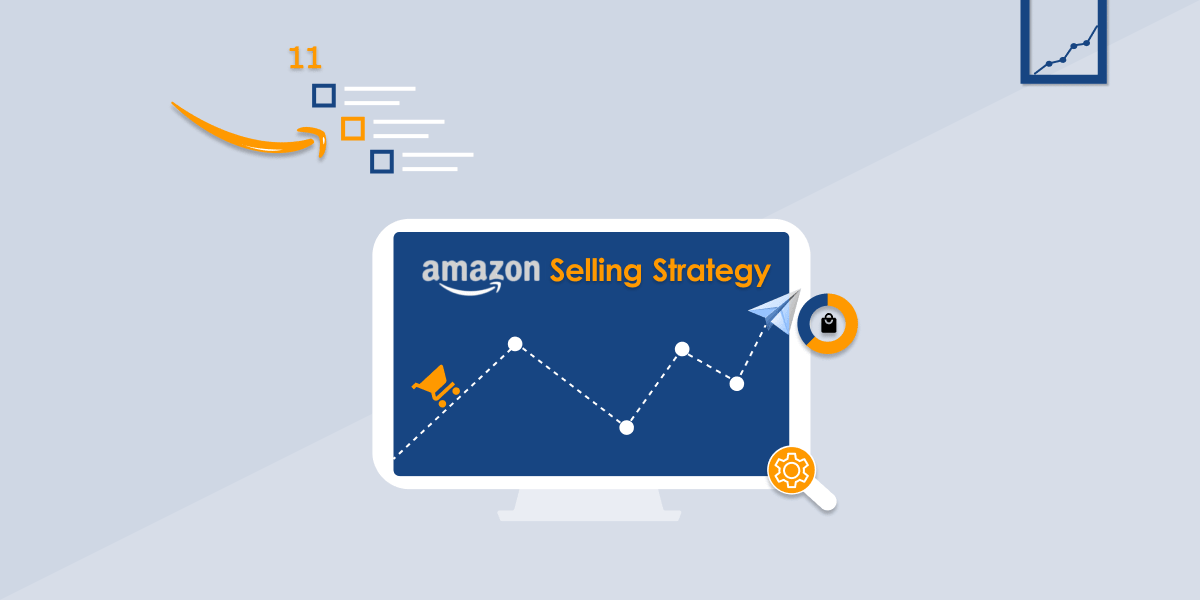 11 Marketing Strategies To Sell More As An Amazon Seller
Proper marketing is a huge part of enabling predictable and repeatable customer acquisition strategies that work on Amazon, but how do you get to that point?
There's no denying that Amazon is a titan in the eCommerce world. It's vastly ahead of the competition and provides great opportunities to product sellers. However, that does not mean it will be easy to become a top seller overnight.
Considering the kind of revenue Amazon generates, it can be challenging to create workable marketing strategies as an Amazon seller. As of 2019, there are 2.5 million sellers on the platform. Of those 2.5 million, only about 1% earns $100,000 or more in revenue each year.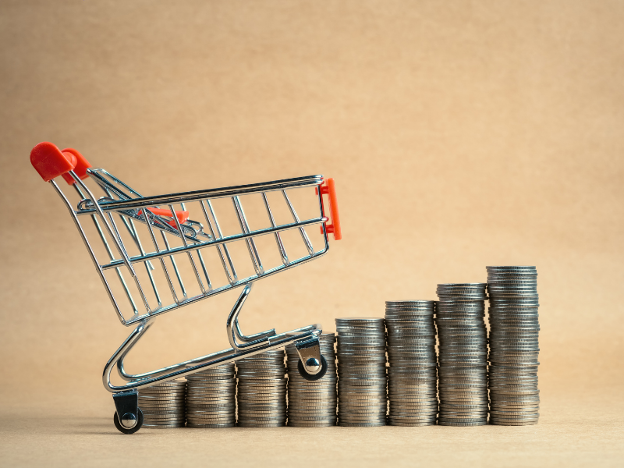 Becoming a seller on Amazon's platform far from guarantees success. However, your chance of earning income increases if you have a comprehensive plan for becoming a top seller on Amazon. The easiest way to improve your business is from suggestions of other company's that achieve the level of success you want.
This resource covers 11 marketing strategies you can use to sell more as an Amazon seller.
>> REQUEST A FREE PROPOSAL: Take 30 seconds to request a proposal and receive a customized roadmap to skyrocket your sales, beat your competition & make your brand thrive on Amazon.
Marketing 101: 2 Things You Can't Skip on Amazon & Beyond
While Amazon has its own unique tactics for improving your sales, there are two strategies you should be aware of, regardless of the platforms you sell on. These tactics are understanding your ideal customer profile and knowing how to position your brand.
Knowing your ideal customers and working on the positioning are the foundation of sales online. How well you understand these elements will make or break your business.
The Ideal Customer Profile: ICP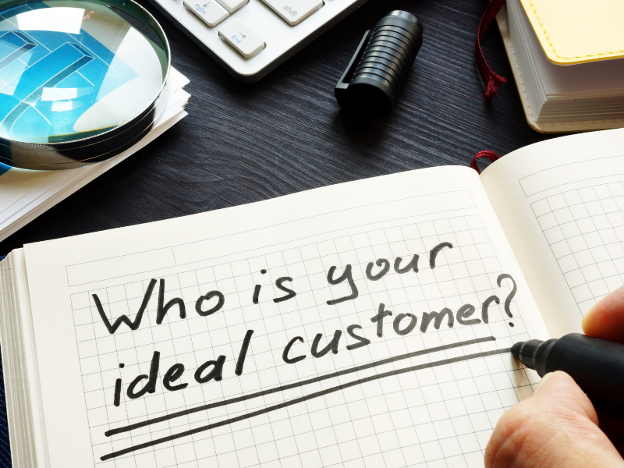 An Ideal Customer Profile details the perfect customer for your business. This includes their age, location, budget, preferences, and more. For Amazon sellers, your ideal customer is someone that is actively looking for the products you offer.
Creating an ICP can help you work out exactly what your product needs to deliver. Can you expand your customer base in any way, or is something lacking?
Of course, the ICP is a very brief look at a customer. You aren't looking for individuals. You're looking at customers as a group. The point of this is to refine your own product and deliverability.
Knowing your ICP will help you improve your offerings on Amazon and elsewhere. It will inform you of keywords and SEO strategies to use so that you can easily locate your prospective customers.
Brand Positioning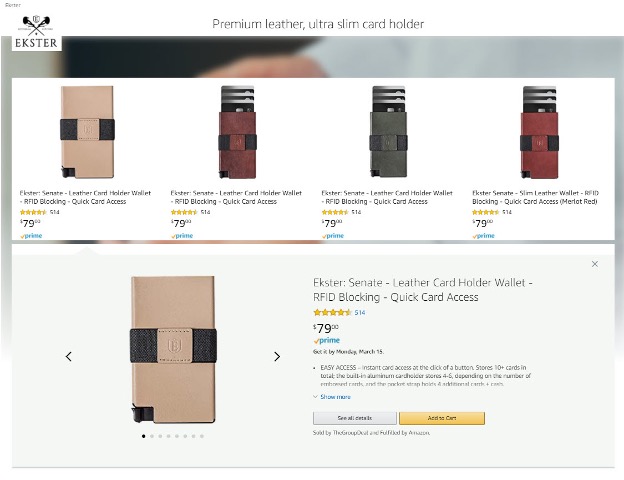 Positioning refers to how you present your business to the world. This especially includes brand positioning.
Brand positioning makes your product stand out among all the others. Memorable logos, well-chosen colors, a social media presence, and even a catchy slogan can make your product stick in consumers' minds.
Properly positioning a brand takes work. Every detail needs to fit in with how you want to present your brand, down to the packaging and the social media posts.
For an Amazon seller, proper marketing positioning is needed for your product to stand out. A search on Amazon can yield hundreds, if not thousands, of results. There are millions of sellers with countless products, and yours can easily become passed over.
Finding Your Ideal Customer Profile (ICP) as an Amazon Seller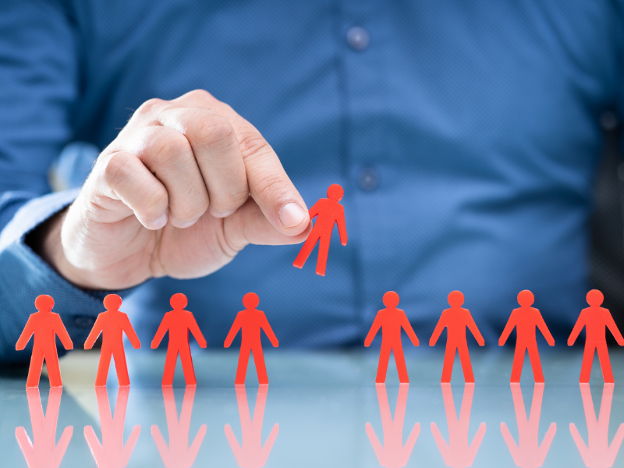 Your Ideal Customer Profile is a combination of three aspects: your Total Addressable Market (TAM), your buyer persona, and the buyer's journey.
To structure a predictable and repeatable customer acquisition funnel, you will need to work on these three areas and deeply understand your ideal customer. As we've mentioned before, Amazon is a competitive marketplace, and making your product stand out will take work.
How Can You Determine Your Total Addressable Market?
Calculating your TAM helps to work out your possible revenue and see how much more of the market you could target. It's important to use your TAM as a projection for the future before making any serious decisions.
There are three main ways of calculating your TAM:
Base Your Calculations On Previous Data And Sales.
Multiply your average sales price by the current number of customers. This statistic is your annual contract value. Take this number and multiply it by your total number of customers. This is your TAM.
Use Data Reports, Research, and Statistics.
This method involves using industry data to work out which section of your industry matches your products and services. Then analyze that section to see how large it is.
However, some industry data can be outdated. For the most accurate results, consider hiring a market research consulting firm.
Use The Value First Approach.
This is based on the theory that your customers will be willing to pay more in the future for your product if its value continues to increase. If so, how much more would they be willing to pay?
The final two ways of calculating TAM are useful if you're looking to persuade investors to pay into your business or if you're thinking of starting a new venture or a new branch in an existing venture. Your TAM is a guideline, a hopeful prediction, and not a guaranteed result.
Your Buyer Persona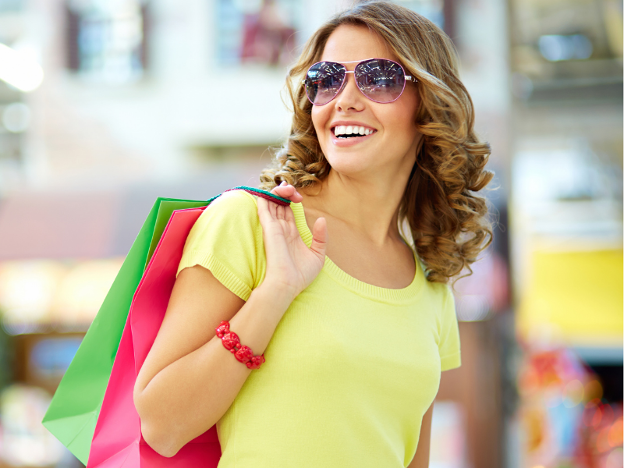 We've already discussed the importance of aiming your product at specific customers, if possible. Your buyer persona is a half-fictional representation of the perfect client. Creating a buyer persona helps you to identify your customer's needs better.
These personas should be detailed. Your product might be aimed at stay-at-home mothers, for example, but do you really know what their interests and needs will be?
Insights from your real customer base can be invaluable. Creating several varied buyer personas will help you fully understand your clients and adjust your product and business accordingly. You can have as many buyer personas as you need, but why not start small?
Conversely, you can create negative buyer personas – or the kind of customer you don't want to buy your product. These might be clients who won't buy again, are likely to be dissatisfied with the product, or more. This will vary, depending on your product and your existing client base.
The Buyer's Journey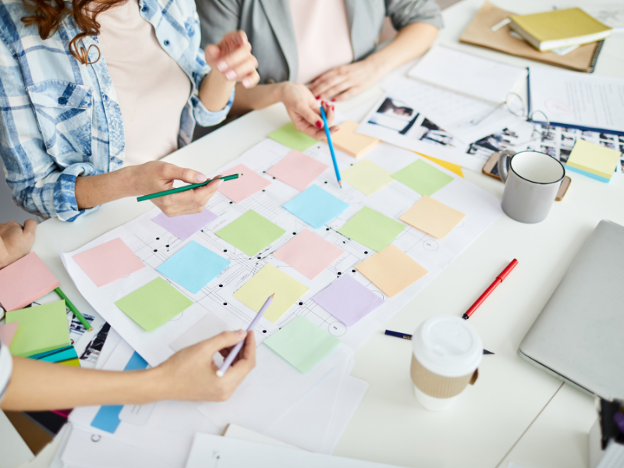 The buyer's journey is an integral part of the ICP. It's the process a customer goes through, generally split into three parts. The buyer's journey helps you identify customer pain points to increase your sales.
First, the buyer realizes they have a problem or something missing. This is the "awareness" stage.
Second, they become proactive, looking for ways to meet their needs. This will likely involve shopping on Amazon for a suitable product. This is the "action" stage.
Third, they find the product and complete their purchase. This is the "decision" stage.
Understanding each part of this process is crucial to you as a seller. If you don't fully grasp how your buyer feels during their "awareness" stage, you likely will miss out on their custom.
If you haven't properly optimized your business for SEO and keywords and don't understand what your prospective buyer is looking for, they won't discover your product during their "action" stage.
What queries or misgivings might your buyer have about the product? Is information readily accessible to them? Is your product presenting as something that would meet their needs?
Understanding How to Position Yourself as an Amazon Seller

In a sea of Amazon sellers, you want to be unique. However, because of that same wave of competition, it's really, really hard to be unique. That's where positioning comes in.
Positioning is the art of presenting your brand as something unique, with a selling point that none of your competitors have.
Or perhaps your business does something better than your competition. This can include anything about your product, such as your business name, logo, colors, price, packaging, social media. All these aspects must work together to fit into your brand positioning.
Making your product well-known as a brand is the best way to have your product stand out on Amazon.
The Importance Of Message Pillars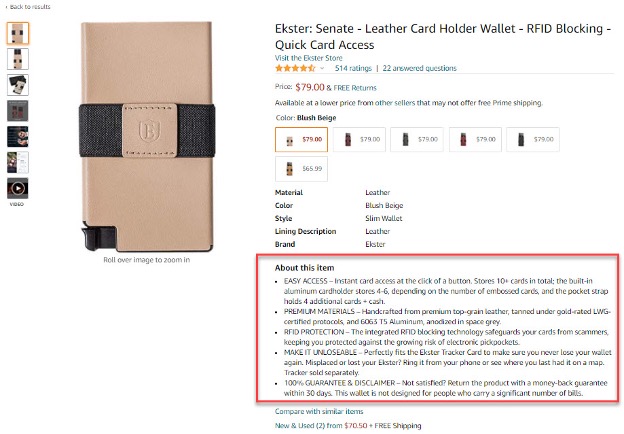 However, you might be offering a product with several selling points or several elements that you'd like to highlight to your audience. To avoid confusion while also bringing these benefits to your customers' attention, consider using message pillars.
Message pillars are a key part of creating a solid brand identity. The elevator pitch, or the sentence or two that briefly sums up your product and catches your customer's attention, will need elaboration.
Elements derived from your elevator pitch can be divided into message pillars. For instance, your elevator pitch could be something along the lines of "Cruelty-free skincare."
However, your message pillars will elaborate on this theme. One might mention the eco-friendly creation of your skincare line, and another could mention that all the products are vegan and not tested on animals, and so on. Each message pillar should contain four or five supporting pillars or arguments.
Without these two fundamental concepts in place, your marketing efforts are bound to either fail or become highly confusing down the line, creating miscommunications between key stakeholders.
Now that you know these aspects of analyzing your competition, act! Create a few profiles of your ideal customers, determine how you can improve your positioning, and work on your message pillars. This information will help you audit product listings to improve your results.
The 11 Marketing Strategies To Boost Your Amazon Sales
Now we have the basics out of the way, let's talk about the fun stuff: the 11 marketing strategies we believe are best for you to increase your sales and move from average performance to upscaling your Amazon seller business.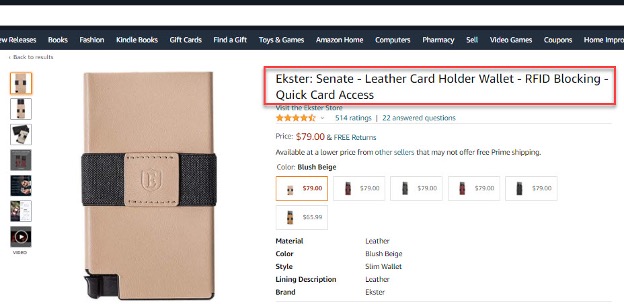 Amazon Marketing Strategy #1: Write Short & Descriptive Product Titles
The product title is the first thing that catches a customer's eye. Lengthy titles that don't seem to fit in with what the customer is looking for will be scrolled past without a second thought. Incorporate keywords in your titles, if possible.
So, how can you improve your product titles? It's simple. Add detail to your title.
Include important information that your customer will be looking for, such as weight, height, color, brand, size, and so on.
A detailed and informative title is more likely to catch your customer's eye, highlighting that it meets their requirements.
Another strategy includes integrating keywords into your title.
While this will make your product move up the listing ranks, beware of keyword stuffing. Amazon's algorithm is sensitive to the keyword misuse, and stuffing can make a title seem unwieldy and forced.
An Ideal Customer Profile will help you decide whom to market your product towards. This should influence how you set up your product titles.
Choose descriptive words wisely for your target audience. For example, are you aiming towards children, or working professionals? Ensure that your title aligns with your audience's expectations.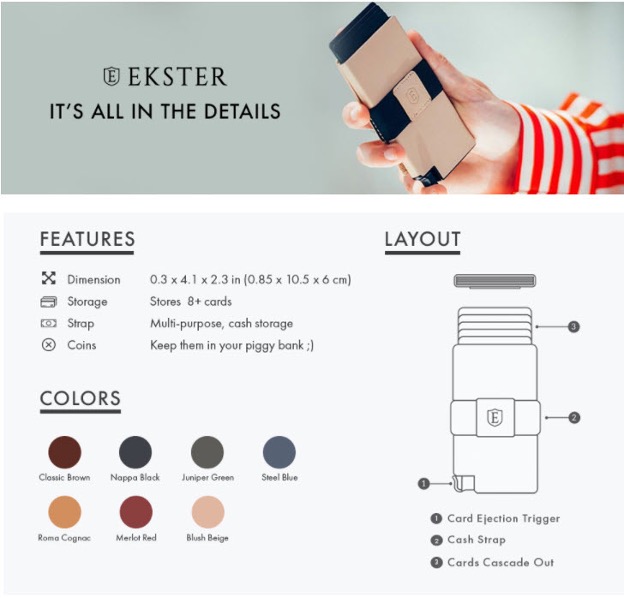 Amazon Marketing Strategy #2: Use Quality Product Images
A clear, sharp product image can go a long way towards convincing the buyer to click on your listing. Check through other sellers' pictures and try to make yours stand out. This can be as simple as changing the angle or lighting in your photographs.
Competitor analysis will benefit you. During your research, try searching a keyword to find out what your customers will see if they make the same search. What do the product listings look like, and where does your product rank?
This is a good way to compare your product image (as well as its title, description, and price) to the other listings that will compete with your product.
Does your product stand out? How will its image look to a prospective buyer? Answer these questions and make sure that your images are attractive, clear, and informative.
Customers are visual shoppers. Online shopping has its limitations, and a buyer will want to receive as much information as possible. Presuming you've created a solid product description; a vivid and eye-catching image can help your customer use their imagination.
Buyers need to imagine themselves with the product. They should consider how it would fit in with their lifestyle and how it could meet their needs.
However, if your product image is inferior quality, irrelevant, or simply fits in with everyone else's product images, your customer may simply scroll on past.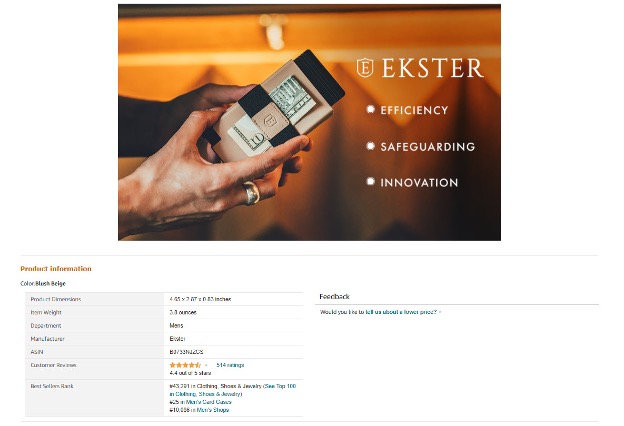 Amazon Marketing Strategy #3: Make It Easy To Read Your Content With Bullet Points
When buying online, a customer needs to rely on your product image and description. A bad buying experience may make a customer wary.
As the seller, it's your job to present the buyer with concise and easy to read information and reassure them that your product is the one they need. Use bullet points to achieve these goals.
Using bullet points to summarize your product's key selling points can help the customer make an immediate purchase. Buyers on Amazon determine whether your product will meet their needs.
Here are some simple questions to ask yourself while deciding on bullet points:
What do you need your customers to know about your product?
Is it durable, eco-friendly, or have some other essential benefit?
Do you personalize your products in any way?
Are there features that you cannot see in your product photographs?
Amazon Marketing Strategy #4: Create A Good Product Description
This may seem like an obvious strategy, but you may be surprised at how many Amazon sellers make their product descriptions difficult to read.
Inferior product descriptions are uninformative and miss out crucial elements. A customer who unsuccessfully searches your page for valuable information will likely give up and look elsewhere. Thus, it's important to create great product descriptions.
Creating a superior product description is a multi-step process. Think about what your customer may want from the product and highlight those points.
After you create a first draft of your description, share it with another person. Is there any information missing? Would they like to know more about your products? Use their feedback to improve.
This is especially important if you're offering a high-quality, high-priced product. Customers expect value for their money, and they expect you to deliver on your brand identity. Whether your product promises convenience, luxury, or something else, your product description needs to convince the customer that you can deliver.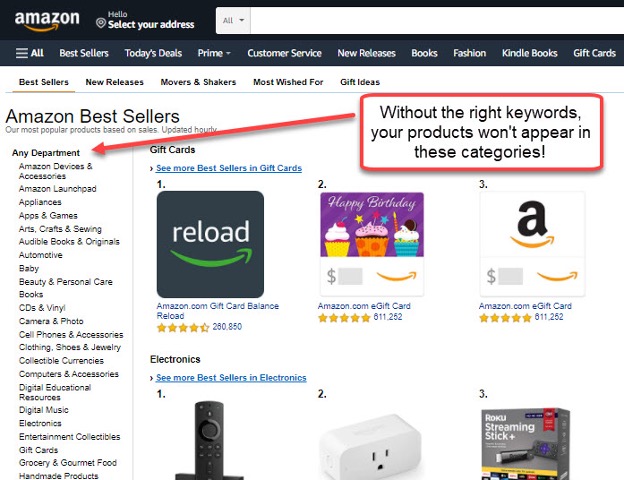 Amazon Marketing Strategy #5: Use The Right Keywords And Regularly Update Them
Keywords are how Amazon decides where your product will rank in the listings. Relevant keywords will naturally push your product higher in the ranks. It's important to stay on top of relevant keywords.
As mentioned earlier, avoid keyword stuffing. Proper research of your competitors' keyword use can reveal new trends, and also help you assess just how lucrative certain keywords can be.
Placing relevant keywords in the title is a good way to play to the Amazon algorithm but remember that you are also tailoring your product to appeal to a customer. Readability and an appealing title, description, and image are crucial, as well as cleverly placed keywords.
Amazon Marketing Strategy #6: Consistently Monitor Your Competition
Amazon marketplace has fierce seller competition. If you spot a gap in the market, chances are, so will others.
Keeping an eye on your competition via SWOT analysis and other methods can help you stay ahead of the game. You can spot weaknesses, strengths, and possible upcoming threats.
However, there are more ways you can monitor your competition regularly. A SWOT analysis or some other competitor analysis framework will provide a full overview of your competitors, but what can you do on a day-to-day basis?
Staying up to date on your competitor's social media presence is a must. Do they have upcoming product reveals, events, promotions, or more? What kind of reaction are they getting to these events? How many organic followers do they have on their social media?
This is a good opportunity for you to learn from your competition: either from their mistakes, or from what they're doing well. There is always something you can do to improve your product presentation and marketing strategies.
This can be time consuming, but it's also a good idea to regularly check your competition's reviews and Q&A page. If there are any flaws or something their product doesn't deliver, you and your business want to be there to fill the gap.
This is particularly important for a competitor that has a similar brand identity to you and your product. It's crucial for you to stand out to customers, so it's important to market your product as something different. This won't happen overnight, and it won't happen naturally. You need to work at making your product different.
Amazon Marketing Strategy #7: Use Enhanced Brand Content
Enhanced Brand Content (EBC) is a service now available to most Amazon sellers. It allows you to tweak and enhance your listings, edit your product descriptions for maximum readability, and add pleasant designs.
EBC is something you can use to enhance your brand positioning. There is a free version available as well as a premium one, so if you aren't sure whether EBC will help your business, why not give a trial run?
You'll have options to customize your layout, designs, and content yourself. While these changes do need to be reviewed and approved by Amazon, which can take up to seven days, the result is worth it. Remember, with so many options available on Amazon your product needs to stand out.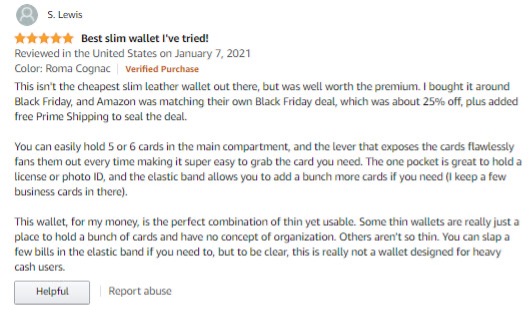 Amazon Marketing Strategy #8: Get Good Customer Reviews And 5-Star Ratings
Many customers consult the review page before making a purchase. Others filter so that only four- and five-star products appear on their search page.
Good customer reviews mean that you are offering a good product. This will encourage more customers to buy and means that you will appear on more searches.
This is an old-fashioned case of good customer service. It also ties in with providing a pleasant customer experience. As an Amazon seller, there are plenty of business concerns which can tie up your time, but don't forget the importance of the customer!
Regularly reviewing your Q&A pages will help you to stay aware of your customers' concerns.
However, be aware of "churning;" this is the theory that if there's a problem with your product or service, many customers won't complain. Instead, they'll go elsewhere. For every customer that brings a problem to your attention, you may have lost five more due to the same issue.
Can you see why this can be an issue? You may not even notice there's a problem until you've lost a number of customers. The absence of negative feedback often isn't good enough. Review whether you are getting good reviews and four-or-five-star ratings.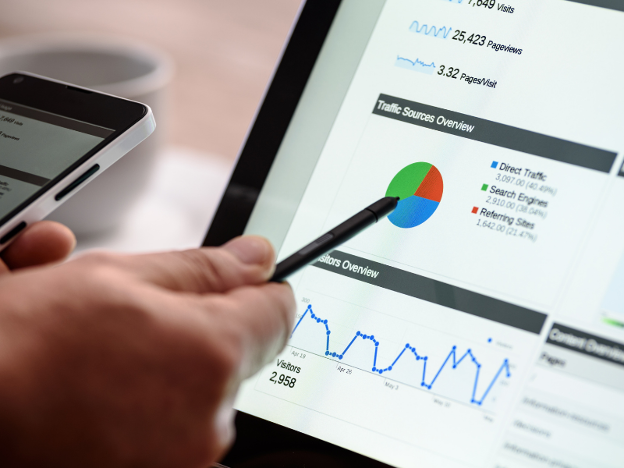 Amazon Marketing Strategy #9: Use External Promotions And Off-Site SEO Strategies
You can use social media, backlinks, and SEO to drive traffic back to your Amazon page. A healthy social media presence is often part of a well-crafted brand identity.
Social media is a great way to advertise your business. For instance, you could create an Instagram page, and offer a giveaway. To qualify for a giveaway, a person needs to be following your Instagram account and tag at least three people in the comments.
This brings your Instagram page and your product to the attention of more potential customers. One person will win the giveaway, but many potential buyers may check out your Amazon page, earning yourself new customers.
Once again, healthy brand identity plays a part. Sellers advertising on social media is hardly unique, so your product needs to look different.
Your brand appearance on social media depends on your selling proposition. Do you sell luxury items? Something fun, quirky, or simply practical? Your strategy will change depending on your brand.
Be sure to keep all social media posts on-brand. Customers will notice inconsistencies.
Amazon Marketing Strategy #10: Utilize Internal Promotions
Another helpful way of driving traffic to your Amazon business is by investing in internal promotions.
Internal promotions are ads that appear within the Amazon website, advertising a product or business. You pay a small fee per click but will not be charged if the customer does not click the link and chooses to search for your product manually.
Using special promotions and sales in these ads are a great way to catch a customer's eye. Everyone likes a bargain!
Amazon's "sponsored products" are often placed at the top of the listing page. This means that your product may well be the first thing a customer sees.
If you've applied all of the other strategies (for example a good image, top keywords, a suitable description, and product title) the customer may well decide that your product is the perfect fit for their needs.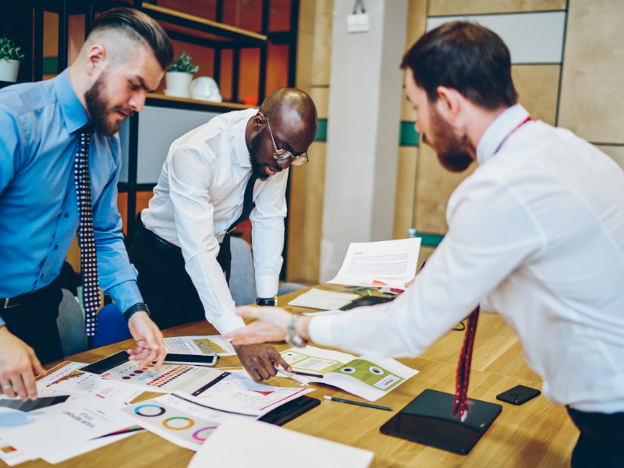 Amazon Marketing Strategy #11: Partner With Celebrities And Influencers
Using celebrities or influencers to promote your business or product is an age-old method of advertising. This old favorite still works.
However, there are a lot of factors you should consider when involving an influencer in your brand identity. Remember, customers will connect your product with that person, if your campaign is successful. This can be potentially positive or negative.
You are hitching your wagon to theirs, so if the influencer's popularity decreases, so may your products.
You also need to think about the influencer's style and their own brand identity; will it mesh well with your product? Are they willing and able to promote your product correctly, on the right platforms?
Of course, these are all questions that will likely be straightened out during your meetings and discussions, as this will be a mutually beneficial arrangement. But remember to choose wisely.
These are 11 strategies that you can use to increase your Amazon sales. But there's a lot more that you should be aware of while marketing on Amazon, which we'll cover in the next section.
---
A Great Customer Experience Requires More Than Marketing Prowess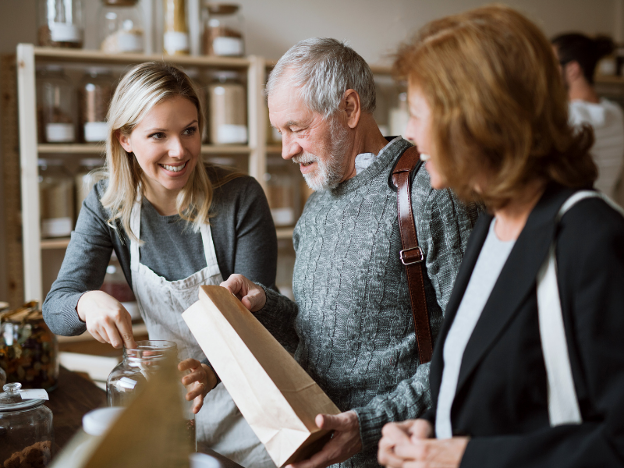 As an Amazon seller, you probably live by the same rules as Jeff Bezos: customer obsession. But focusing on your existing customers is hard when marketing steals all of your resources.
With that said, it's important not to overlook the customer experience. In fact, customer experience is a crucial part of marketing. If a buyer is happy with their experience and your product, they'll advertise it to their friends and family, possibly getting you more customers.
Thus, it's vital to always improve your service to make more sales on Amazon!
Creating an ICP can help you understand who your customers really are and how you can better meet their needs.
A customer who is satisfied with their experience (and their product) will become a repeat buyer. Repeat customers are a vital part of a business, and relationship marketing is more important than ever.
Remember, dissatisfied customers won't necessarily complain. They'll leave. This means that you may not notice a problem for some time.
Creating the perfect customer experience isn't necessarily easy. Here are some frequently asked questions about relationship marketing.
So, what are your next steps to put these marketing suggestions into action? Our team at Sunken Stone,  a top-tier, results-driven Amazon marketing Agency for growing eCommerce brands, created a resource just for you. It's filled with tips and insights to increase Amazon sales and drive new conversions.
Request A Free Proposal
Are you tired of losing sales to your competition on Amazon? It's frustrating for otherwise successful brands to underperform on the leading eCommerce platform.
Sunken Stone will help you find a solution to increase your profits on Amazon. Click "Request My Proposal" below to receive a customized roadmap to beat your competition and uncover new areas of opportunity for increasing sales.
---
Frequently Asked Questions
What Is A Customer Experience?
The stages a customer goes through while making a purchase. This includes their browsing and shopping experience all the way through to receiving their parcel and beyond.
Will A Good Customer Experience Give My Business An Advantage?
Absolutely. In fact, customer experience is rapidly becoming the deciding factor for many customers. With so many comparable products with similar prices, it often boils down to customer experience. Customers who are happy with their experience will recommend your business to others and will likely return.
How Can I Measure My Customers' Experiences?
While there are tools available to collect data properly, monitoring your feedback is the simplest way. Amazon provides a handy star system, and customers can leave reviews. Also, many sellers provide a Q&A section, where customers can bring up queries and have their problems resolved.