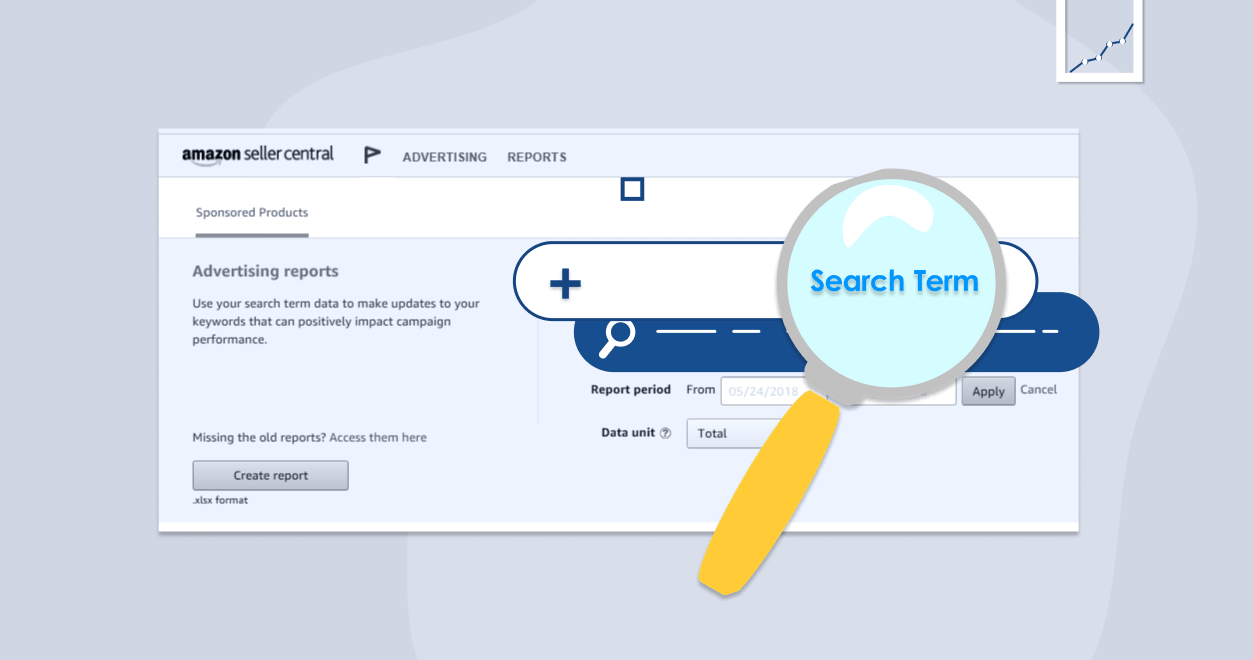 How Does The Amazon Search Term Report Work? [Advertising]
Leverage data from Amazon's search term report by:
Improving your existing Amazon Ads and Campaigns. The search term report provides data to improve your keyword selections.
Building new campaigns based on keywords and search terms you're missing.
Optimizing keyword search terms.
Would you like to improve how customers locate your products within Amazon's massive catalog? If so, you must learn about the Amazon Search Terms report, which provides sellers data about their products and their competitor's product searchability in the Amazon store.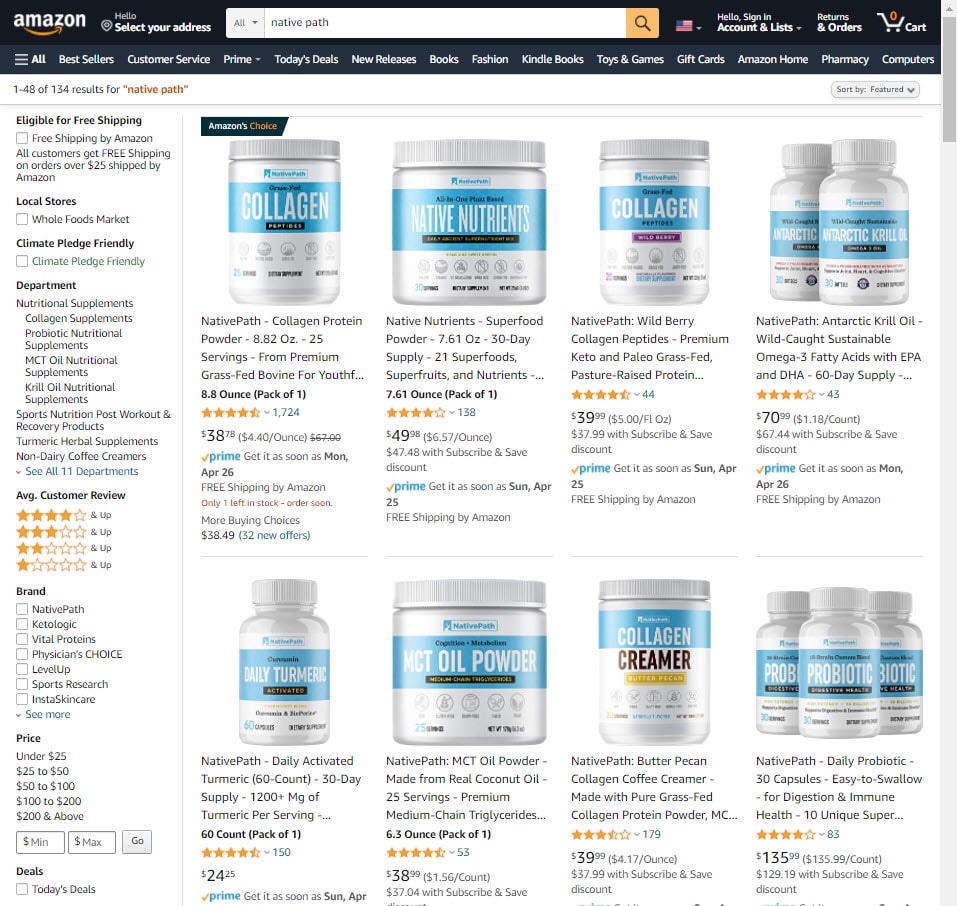 In this post, you'll learn how to analyze Amazon search term report and how to leverage its data to improve your product listings and ads. This is a valuable tool that sellers should regularly monitor if they want to stay competitive on the world's most popular ecommerce marketplace.
Understanding search term report is remarkably simple, if you already know the fundamentals of being a seller. That's why, in addition to explaining the Amazon Search Term report, our team at Sunken Stone also provides a comprehensive guide for Amazon sellers. Receive your copy today using the link below.
Here's the information you should know about Amazon search terms that will take you from novice to professional metric reporting analyzer.
>> REQUEST A FREE PROPOSAL: Take 30 seconds to request a proposal and receive a customized roadmap to skyrocket your sales, beat your competition & make your brand thrive on Amazon.
What's The Amazon Search Term Report?

The Amazon Search Term report shows how customers use search terms to locate products developed by you and your competitors. It explains whether your products are showing up in search results for specific relevant keywords. The report also highlights search terms that your products appear under which are failing to bring traffic to your Amazon product listings.
Here's How To Download The Amazon Search Term Report
Downloading your Amazon Search Term report is simple. Follow these steps:

From your Amazon seller central dashboard, hover over "Reports."
This will bring up a drop-down menu where you can click on "Advertising Reports."
On the Advertising Reports page, click on the yellow box titled "Create Report."
Configure your report by using the default campaign type radio button selection of "Sponsored Products" and changing your report type to "Search Term."
Determine how much data you want to receive by selecting the "Report Period" option, before clicking "Run Report," which downloads your report file.
Next, your browser should download the report in Microsoft Excel format. Essentially, the report is a spreadsheet that your team can analyze. Here's the information you'll find from the Amazon Search Terms report and how to analyze it.
How to Analyze Amazon Search Term Report

The Amazon Search Term report includes various information you should know about your products as an Amazon seller. It includes information on:
Product impressions, clicks, and click-through-ratio.
Keyword targeting and match type for your products.
Search terms customers use to locate your products.
Sales, conversion rate, and cost-per-click for your products.
Ad spend for your

Amazon product ads

.
However, analyzing report data requires some setup. Otherwise, it will be difficult to gather information from this report, because of how Amazon provides data. Here is one step you'll want to complete before building your report, so that it's easier to analyze.
Create Each Ad Group With One SKU Only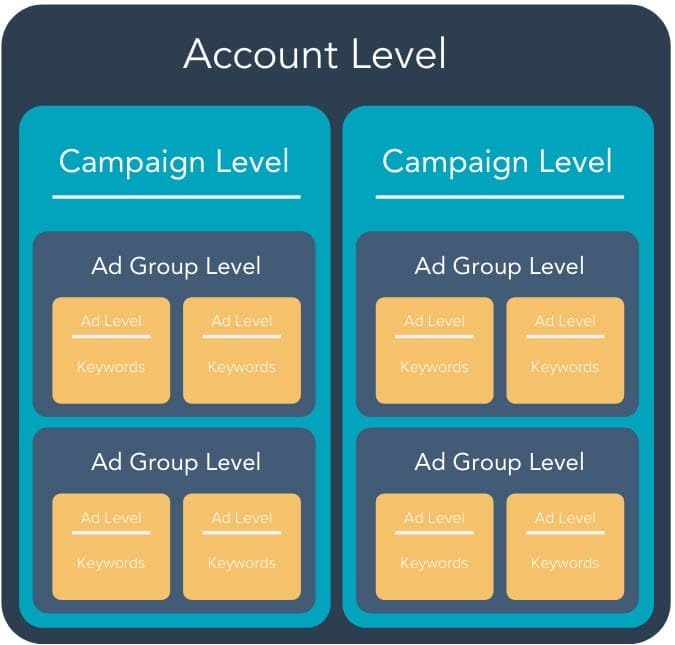 In previous versions of the Amazon Advertising Search Term report, sellers could tell which search terms brought traffic to specific SKUs in their catalog. Unfortunately, Amazon updated the way they share search terms, and no longer tell sellers how people search for specific products.
Instead, the reporting shows which search terms are converting well, without explaining which product drove the conversion. Unfortunately, this makes it challenging to determine whether you need to try a new keyword strategy on Amazon.
Yet, there is a workaround for determining which product SKUs drive conversions using specific keywords. By creating an individual ad group for each of your SKUs, you can attribute the search term with a specific product that a buyer saw, clicked, or purchased.
Amazon Search Term Report Analysis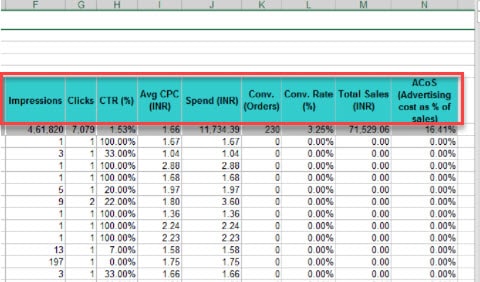 Now that you've built the correct ad group and SKU structure, you can now complete analysis of your Search Term report. The main purpose of report analysis is to find relevant and highly searched terms by shoppers that bring your products clicks and conversions.
Once you locate popular search terms for your products, you can use this data to make your Sponsored ad campaigns more relevant, thereby decreasing your ad spend and increasing your profitability. Make a list of search terms, list the SKU that's converting with that term, and use the new keywords to improve your Amazon sales.
Leveraging Data From The Report
Amazon Search Term report information is valuable for Amazon sellers, because you can use the report to conduct Amazon keyword research. By harvesting keywords that customers use to locate your products, you can enhance your product listings and ad campaigns. Here are several ways you can leverage data from this report.
Optimize Your Listings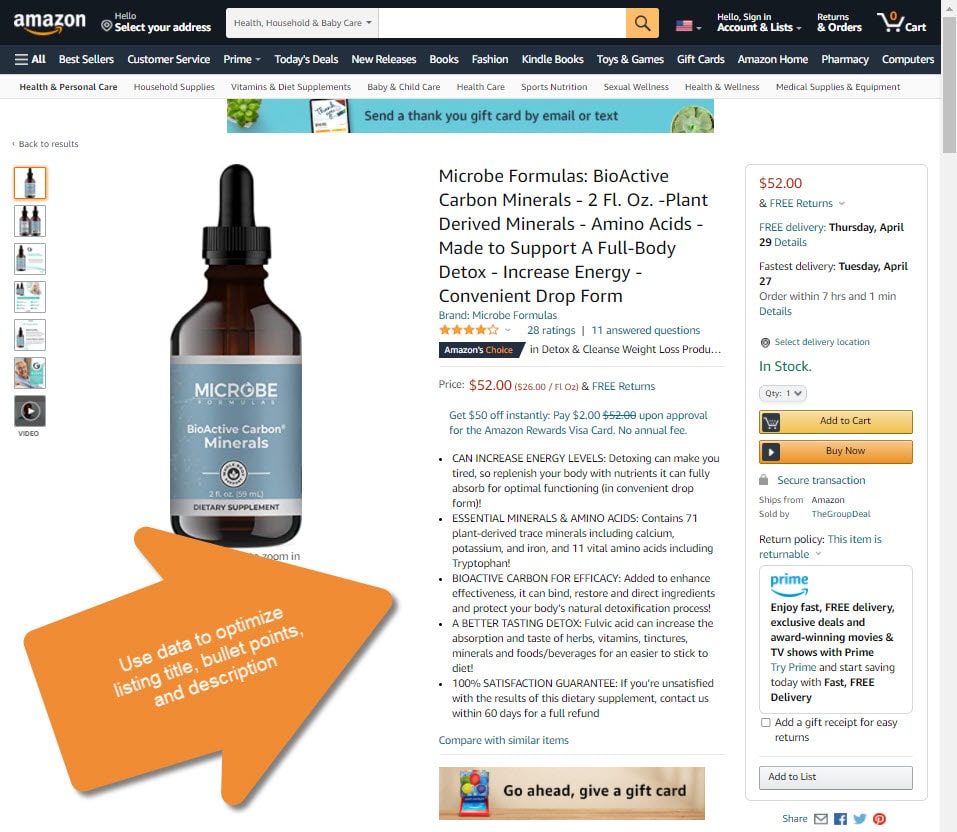 The information you receive from report analysis will provide you with search terms and other keywords that you can use within your listings. Go through your product descriptions, bullet points, and titles to optimize listings for your prospective buyers.
Did you know that Sunken Stone helps manage Amazon PPC campaigns? Contact us to discuss how we can improve your campaigns, while saving your company time and resources.
Optimize Your Backend Search Terms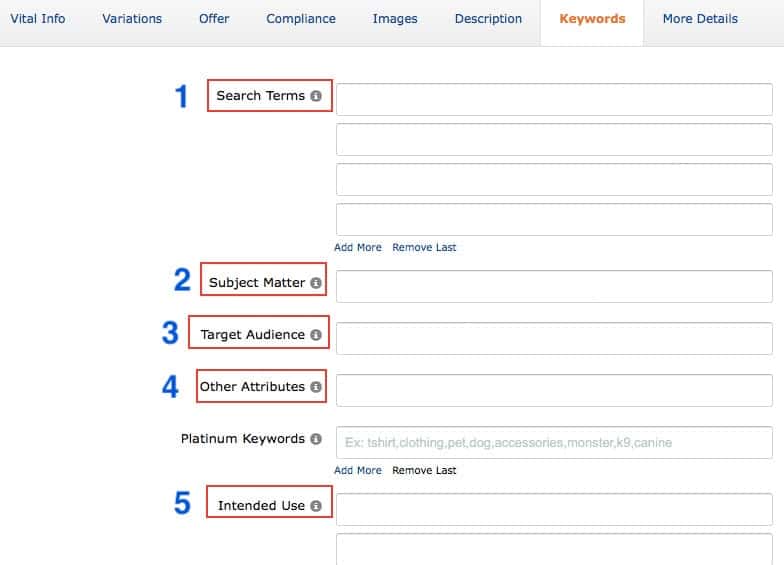 Backend search terms affect your product relevance. Use the search terms on the report to optimize backend search terms and see the traffic increase to relevant products. This is an ongoing task, so look for trends in the data so that you locate new search term opportunities before your competition.
Overall, the Amazon Search Terms report provides Amazon sellers with essential data for improving their products clicks, conversions, and profitability. Use the data you receive to improve your listings and help customers locate your products.
Are you looking for new ways to boost your conversion rates? Sunken Stone has a helpful resource for you. Download your copy of the Ultimate Amazon Playbook today.
Do You Feel Like Your Amazon Business Is In A Rut?
You're not alone. Many businesses find it difficult to scale on Amazon. That's where we come in. We are a top-tier, turnkey, performance-based Amazon marketing agency that can help you take your business to the next level.
We have a proven 4-pillar process that helps businesses achieve higher sales, AOVs, ROIs, and other 3-letter acronyms. Let us show you how we can help you achieve the same success. Click here to schedule a call with a strategist.
Request A Free Proposal
Are you tired of losing sales to your competition on Amazon? It's frustrating for otherwise successful brands to underperform on the leading eCommerce platform.
Sunken Stone will help you find a solution to increase your profits on Amazon. Click "Request My Proposal" below to receive a customized roadmap to beat your competition and uncover new areas of opportunity for increasing sales.
---
Frequently Asked Questions
How do I find report terms on Amazon?
Locating report terms can be done quickly from your Amazon Seller Central dashboard. On the top menu, navigate to Reports > Advertising Reports > Create Reports > Report Type: Search Term.
How do you do an advanced search on Amazon?
Visit any Amazon department and click the "Advanced Search" button in the navigation bar. Some categories have this feature, while others do not. Try it on the books category to test it out for yourself.
What is Amazon search frequency rank?
Search frequency rank organizes products by search term popularity over a specific time. Frequency rank shows how relevant your products are to buyers whenever they use specific search terms.