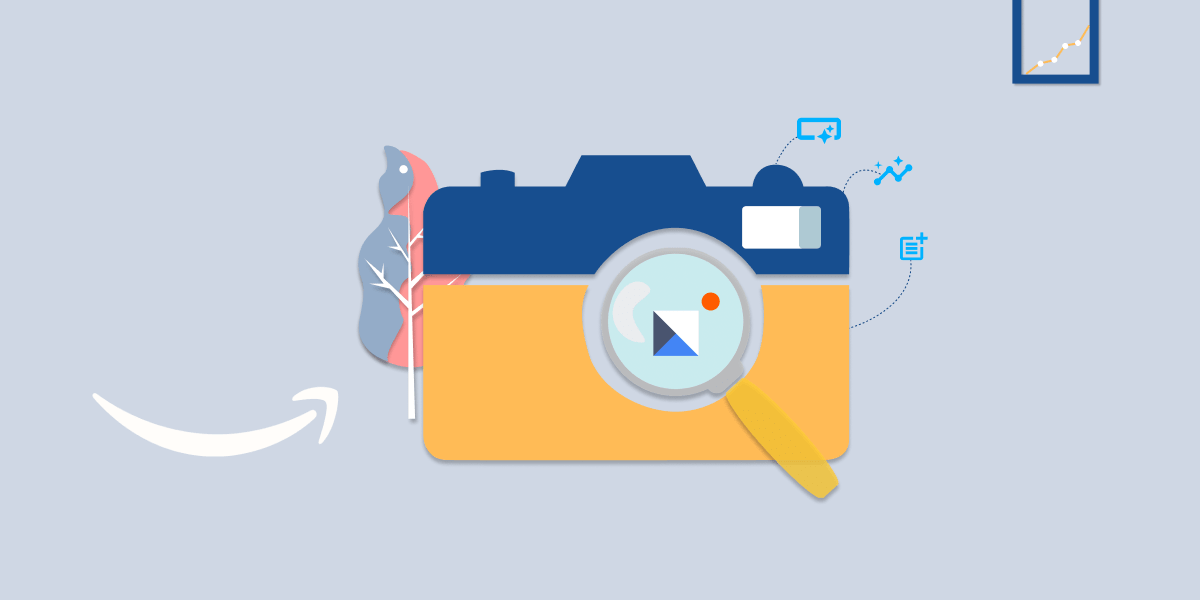 Your Complete Guide To Amazon Product Image Requirements
Amazon places guidelines on several aspects of your product photography as a seller on the leading ecommerce platform. Throughout this guide, we will explore all Amazon product photo requirements in detail.
For instance, your images should be no less than 1,000px on the longest side, and no larger than 10,000px.
However, the optimal size is over 1,600px, as it allows buyers to use the zoom function and see your products in closer detail.

Amazon sets image guidelines that all sellers should follow. These rules help customers identify whether a specific product will meet their needs and allows sellers to increase their sales.
Yet, if you're not used to taking images of your brand for Amazon, it can be a bit overwhelming.
Amazon's extensive list of Terms of Service guidelines that sellers should abide by is also challenging to keep straight.
Yet, failing to familiarize yourself with Amazon product image requirements may suppress your listings and stop you from achieving the sales your organization needs to thrive.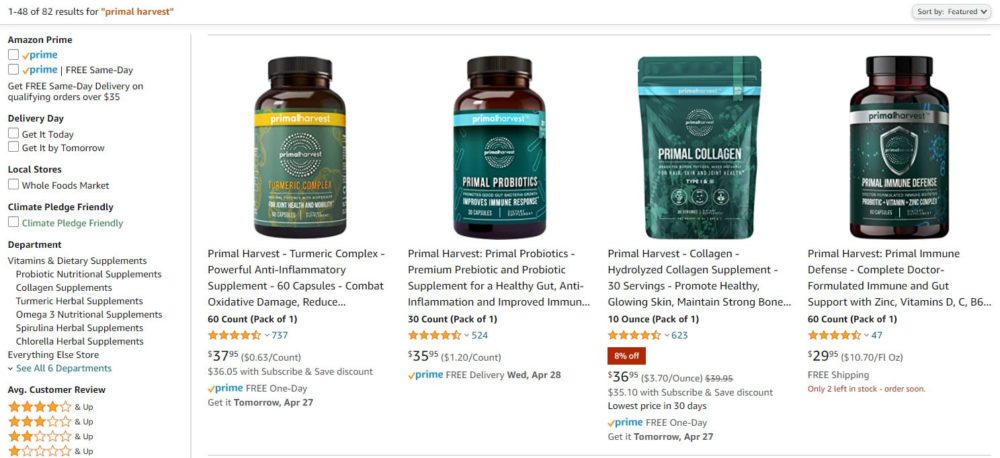 Fortunately, our team at Sunken Stone wanted to make it simple to understand product image requirements.
<iframe width="560″ height="315″ src="https://www.youtube.com/embed/vy2Y-DbjmZQ" title="YouTube video player" frameborder="0″ allow="accelerometer; autoplay; clipboard-write; encrypted-media; gyroscope; picture-in-picture" allowfullscreen></iframe>
Following the guidelines we outline below will improve search engine optimization (SEO) rankings for your product listings, place your products at the top of search result shop pages, and increase your conversion rates.
But before diving into the exact qualifications, there is one resource you should know of as an Amazon seller. Our team at Sunken Stone created the Ultimate Amazon Success Guide to help sellers convert more buyers and increase their revenue.
If you want to learn simple tips that pro Amazon sellers use to build better businesses, you need this guide.
>> REQUEST A FREE PROPOSAL: Take 30 seconds to request a proposal and receive a customized roadmap to skyrocket your sales, beat your competition & make your brand thrive on Amazon.
To resume, what are the guidelines for achieving the best Amazon product images? Let's cover the top Amazon image requirements in 2021 for sellers to know.
Here's everything you should keep in mind while creating amazing Amazon product photos.
Amazon Product Photo Requirements
With over 2.4 million active Amazon sellers, it is essential to consider how to help your products stand out. One way is to focus on your product images.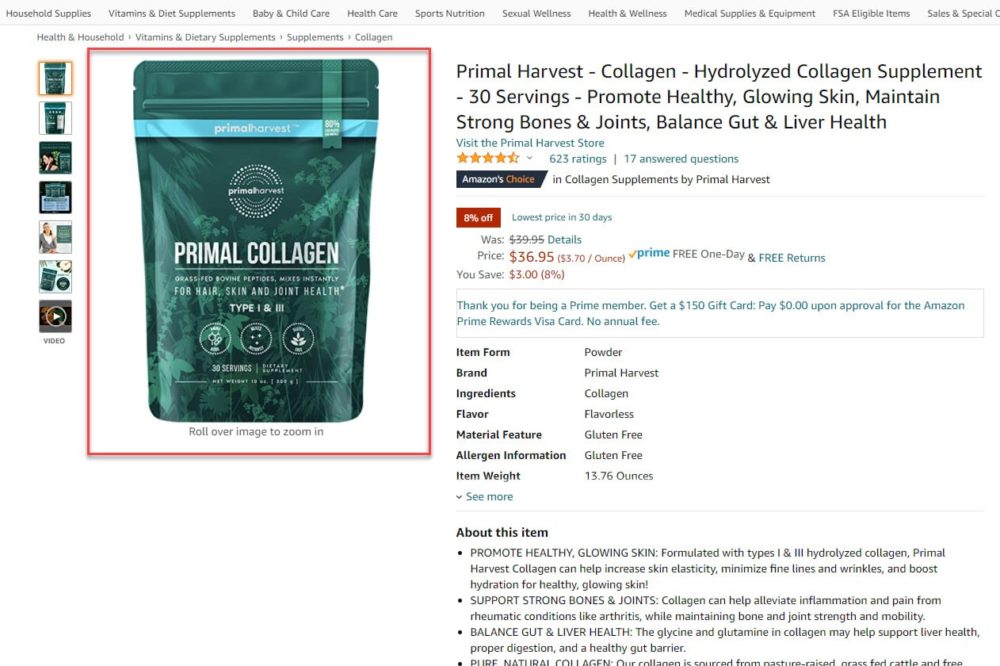 Customers see your product photography on product pages and in thumbnails, so it's important to follow Amazon guidelines and add a bit of your brand's personality using creative image strategies.
But, before you move onto all the ways you can make your photos different from the competition, you must first understand Amazon product photo requirements.
What Are Amazon Product Photo Requirements?
When it comes to product photo guidelines, there's a lot to know. There are seemingly rules for everything, including image size, background color, and file formats.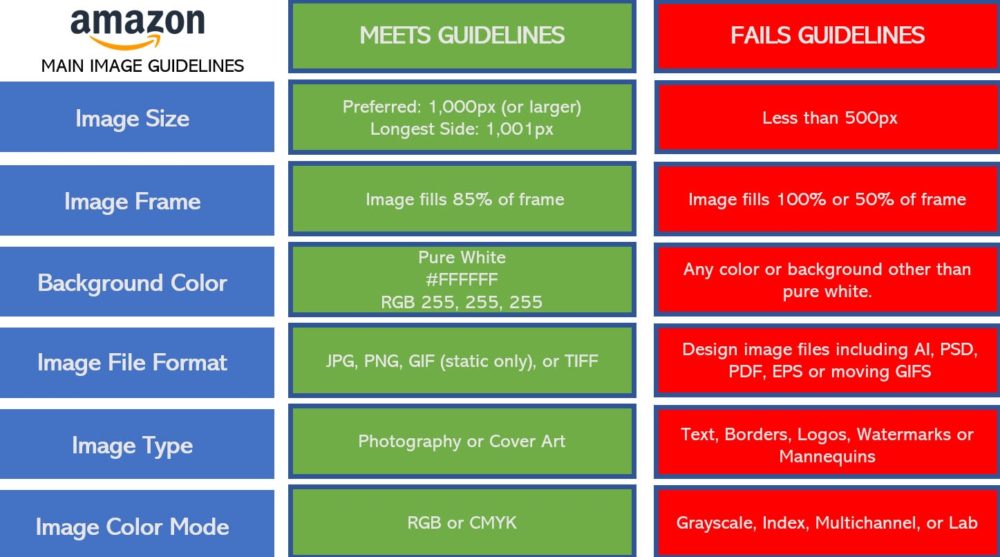 This image highlights all the practices at a glance, and we'll dive into each guideline one-by-one.
Image Size Guidelines
Large images help potential buyers see all the details of your products. For this reason, Amazon recommends your image height or width to be at least 1,000px.
Many sellers prefer 2,560×2,560px images. Here at Sunken Stone, our standard image size is 2,000×2,000px.
What Is An Image Frame?
The "frame" is the whole canvas space of a product photo. It includes the white space you should capture in product photos, not to cut off any part of a product that a buyer would want to see.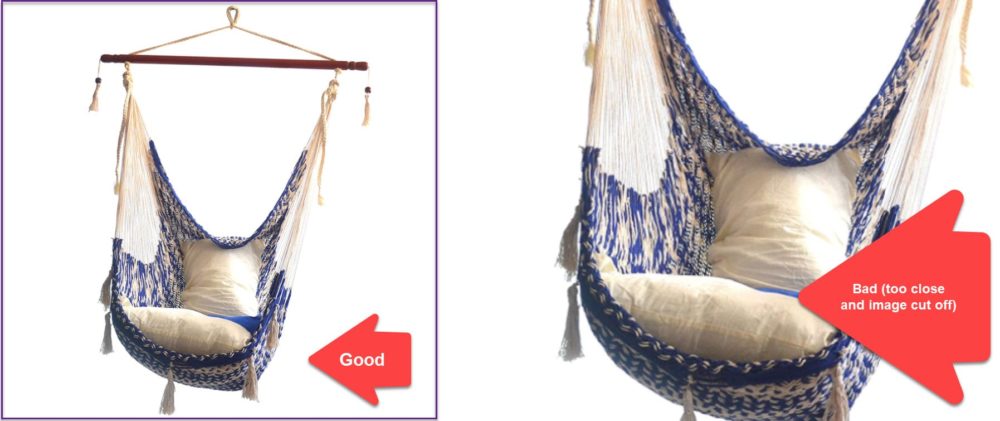 According to Amazon, your product should take up around 85% of the whole image frame. Sellers who make their products too small (approximately 50% of the frame) or too large (close to 90%+) risk listing suppression.
Therefore, it is essential to consider how much white space you include in your main product photos.
Does My Product Photo Background Color Matter?
For most products, Amazon will require sellers to have a pure white background color. Any other background colors or patterns will result in a listing suppression.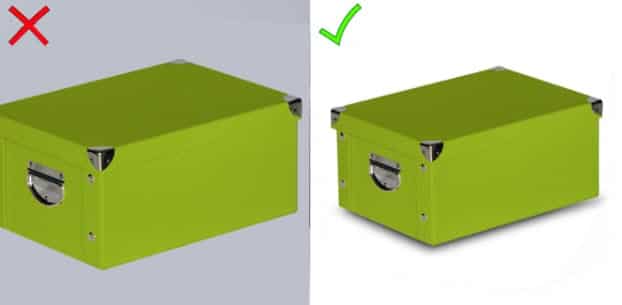 Fortunately, a graphic designer can use an application like Photoshop to change background colors without retaking photos.
Which File Formats Does Amazon Accept?
You can upload product photos on Amazon in several formats. JPG, PNG, and TIFF files are the most common. You can also use a static GIF if your image does not include several frames. Avoid typical design formats such as AI, PSD, PDF, EPS, or animated GIFs.

Are There Any Additional Guidelines To Note?
While we've covered image guidelines to follow, one thing we haven't discussed is how to save file product image file names according to Amazon's specifications.
Although there are a few codes that can be tricky to remember, the rules are fairly simple to stick to once you're familiar with the naming structure.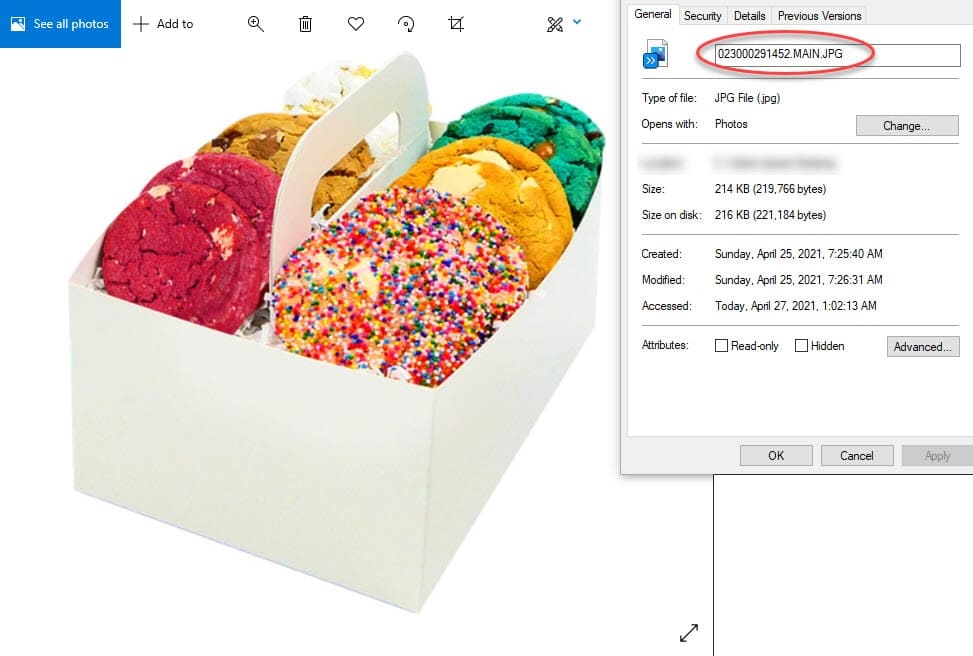 While saving your product images, be sure to include the product identifier in the file name.
For example, if your UPC is 023000291452, you should name your product images the UPC, followed by a four-character variant code and the file extension. You can also use EAN, JAN, ISBN or your ASIN number while naming photos.
There are several variant codes you can use for all your product images, including:

You should always label your pictures with the correct codes, but none is as important as the "main" image variant code. The main image is the primary shot you want in the thumbnail version on search results pages and as the primary image on your product pages.
Using our example UPC from above, the main image for this product is 023000291452.MAIN.jpg.

Piece shot variant codes help you label additional product photos. You can use PT01, PT02, etc. to organize each product photo in your catalog.
An example of a properly titled piece shot with our previous UPC would be 023000291452.PT01.jpg.
If you want to specify the angle of your project images, then you can use the following variant codes:
| | | |
| --- | --- | --- |
| TOPP – For top angle photos. | BOTT – For bottom angle photos. | BACK – For back angle photos. |
| LEFT – For a left-angle photo. | FRNT – For front angle photos. | RGHT – For right angle photos. |
Booksellers have unique variant picture codes you can add to your image file names. These include IN01, IN02, etc., to label interior book photos.
Should I Filter My Images And Change The Color Mode?
If you use a program such as photoshop to edit your photos, then you have the option of changing your color mode.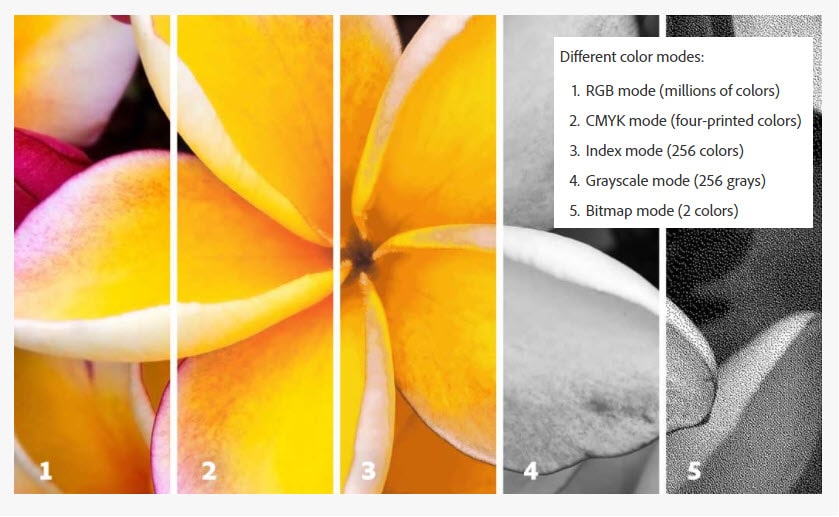 Color modes change how many colors your product photos display, with RGB and CMYK modes offering the most color combinations.
Instead of applying another color mode, stick to these modes, most of which either alter the colors too much or make your product photos black and white.
What About Supporting Image Guidelines?
It is important to note that these requirements are guidelines for your main product image. You can be more creative with your supporting photos by adding text, logos, and other features.
However, the one thing you should not change for the following images is the image pixel size.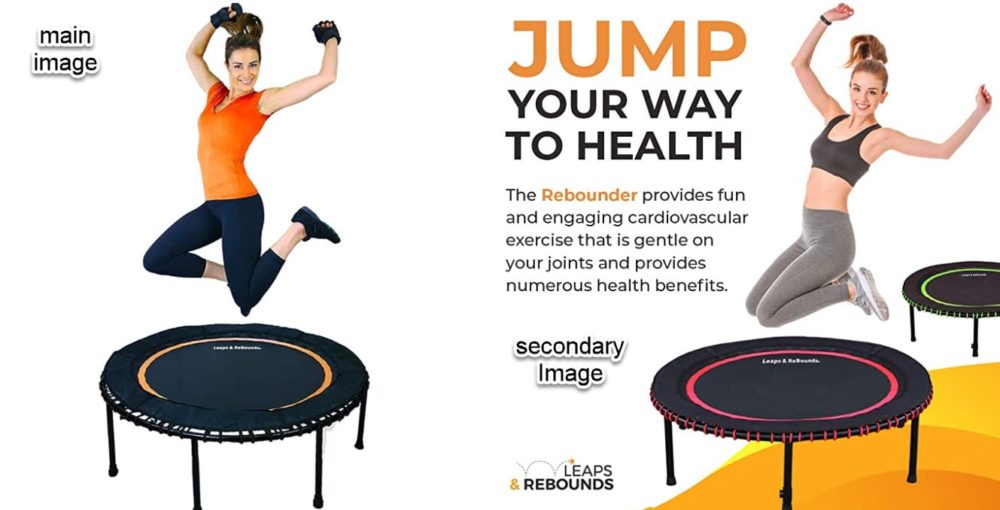 Because your main image always fits a specific criterion of only showcasing one image, it's also essential to add creativity to your product images.
Do this by including a variety of product photos to all your listings. You can add text to highlight features, photoshop your product into stock image scenes, and add your company's logo, as long as these features are not on your main images.
In conclusion, Amazon sets guidelines to establish a consistent customer experience. The guidelines we outlined above are Amazon's image requirements in 2021.
If you want to succeed on Amazon, you must follow amazon product photo requirements & guidelines while also finding opportunities to showcase your brand's unique personality.
Although taking, editing, and properly preparing photos for Amazon product listings is time-consuming, it will result in higher sales. And if you ever want to focus on other aspects of your business, you can always use a company like Sunken Stone, a top-tier, results-driven Amazon marketing agency for growing eCommerce brands to help take your product photos, saving you time to spend on more important business tasks.
Learn more about Amazon product listing photography.
Request A Free Proposal
Are you tired of losing sales to your competition on Amazon? It's frustrating for otherwise successful brands to underperform on the leading eCommerce platform.
Sunken Stone will help you find a solution to increase your profits on Amazon. Click "Request My Proposal" below to receive a customized roadmap to beat your competition and uncover new areas of opportunity for increasing sales.
---
Frequently Asked Questions
Are Specific Pictures Required For Every Amazon Item?
There are guidelines in place that define the appearance of your Amazon listing images. However, the number of photos you upload in addition to your main product photo is up to you.
You can include six images and one video to each of your product listings.
How Do I Take Photos For Amazon Products?
There are several ways that you can take photographs of your products. Many sellers use lightboxes for small items. You can also use a cloth to work as a backdrop for your images.
Taking the photos isn't the challenging part, since you can use your phone, a light, and a backdrop to take clear product images. The time-consuming step is usually editing your photos to provide a clear impression on Amazon buyers, while also meeting platform guidelines.