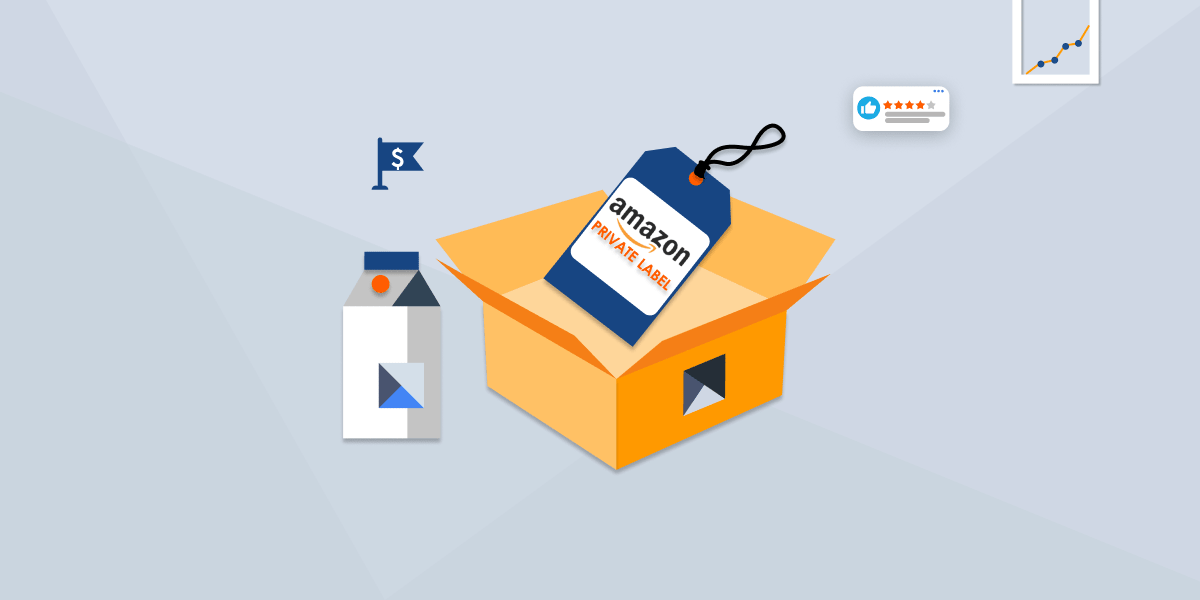 Amazon Private Label Selling For Winners [2022 Guide]
If you are interested in selling on Amazon, you've probably heard about Amazon private label, and you're asking yourself "what is private label Amazon?" Well, we're about to take you from beginner to professional in this Amazon Private Label selling guide for winners.
Amazon private label is one of the main ways to sell products on Amazon.
While it's not a quick way to make money on Amazon, selling private label products on Amazon can be lucrative if you follow best practices.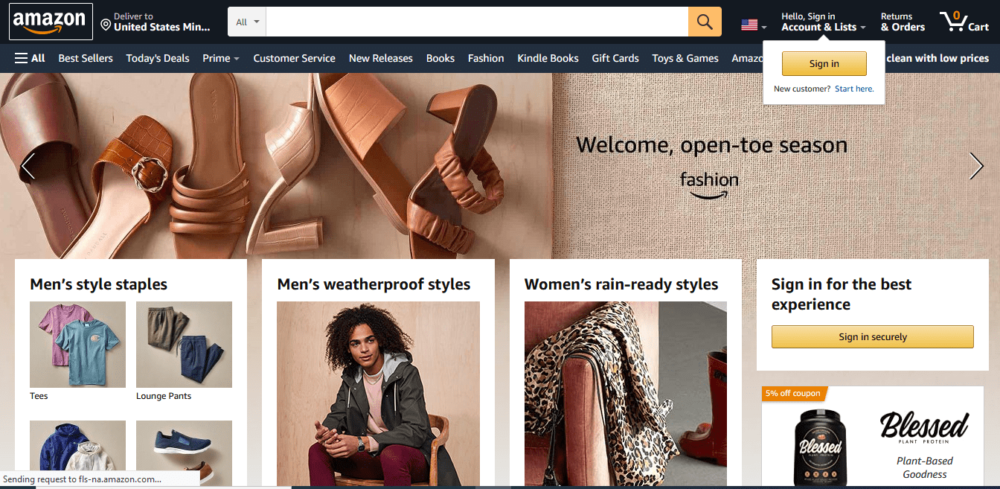 Let's look at the ins and outs of Amazon private label, including its advantages, how to create a successful private label on Amazon, and the best practices to sell private label products on Amazon.
>> REQUEST A FREE PROPOSAL: Take 30 seconds to request a proposal and receive a customized roadmap to skyrocket your sales, beat your competition & make your brand thrive on Amazon.
What Is Private Label Amazon?
Private labeling Amazon involves selling products under your own private brand. In other words, you hire a reliable manufacturer to make products for you, and then you brand them as your own.
Amazon private label is about selling your own inventory with your brand name on the products, but the items you are selling are manufactured by someone else.
One of the popular private label product lines on Amazon is AmazonBasics which sells everything from home goods, tech accessories to office supplies. Another private label brand on Amazon is Pinzon, which sells bedding and bath products.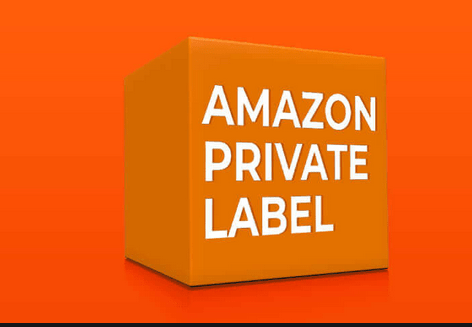 Private labeling Amazon is a good option for sellers seeking to sell great products without dealing with the hassles that come with creating their own products and marketing.
What Are the Advantages of Private Label Amazon?
There can be fierce competition in some categories where Amazon sellers of the same brand are competing for a business to a point where profits are diminished. But when you sell private label products on Amazon, you'll avoid this competition altogether.
If you're facing fierce competition from products of the same brand, you may want to consider private labeling on Amazon.
Typically, Amazon shoppers tend to trust branded products more than unbranded items. Besides, branded products usually command higher prices on Amazon.
That means selling private label products on Amazon allows you to set your prices in a way that you'll make good profits while remaining competitive in the marketplace.
Private label sellers on Amazon have access to A+ Content. With Amazon's A+ Content, you can enhance your product description using rich texts, images, and videos to draw more traffic to your product page.
Alongside raising your credibility on the Amazon marketplace, selling private label products on Amazon gives you more exposure. Product labeling your products allows you to stand out in the marketplace, and this can lead to increased exposure.
You Don't Have To Create Your Own Products
Private labeling Amazon is a great option if you're not ready to create your own products. With private label Amazon, you need to hire a manufacturer to make products for you, put your branding on the products, maybe make some tweaks to stand out, and you'll be good to go.
Although being a private label seller on Amazon comes with some incredible advantages, there are some hurdles you need to be aware of. For instance, private labeling Amazon comes with a high starting cost.
Some manufacturers may demand bulk orders, which may require a lot of upfront capital. If you don't have enough capital, getting started with private labeling Amazon can be a challenge.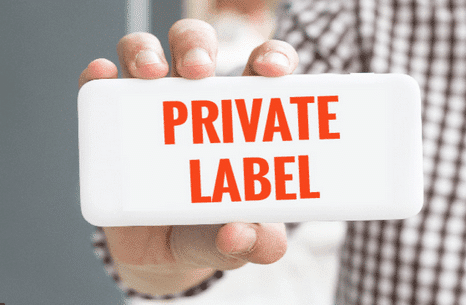 Branding your products to a point where you stand out from your competitors can also be a challenge. But with the help of a professional brand management agency, you can build a strong brand.
How To Sell Amazon Private Label Like A Boss
If you're considering selling private label products on Amazon, getting started might be confusing if you don't understand the exact steps to follow.
Here are the steps to follow to ensure smooth sailing:
1. Choose A Profitable Product
Your success on Amazon as a private label seller is largely determined by the product you sell. Selecting the wrong product is setting yourself up for failure.
That's why it's important to start this process with extensive product research. First, find out which products have the highest demand and what the competition looks like.
Most private label Amazon sellers fail because they choose products that they like, rather than products that have been proven to sell well. Do not fall into this trap.

Be sure to choose products with the highest demand and ensure they don't have a lot of competition.
A good place to start your product research is Amazon itself. Check Amazon's list of best-selling products and hot new releases to get an idea of what customers are buying and the kind of products that are currently popular.
You can also use Amazon product research tools to find products that fit your private labeling Amazon criteria. Some of the best tools to use include, Helium 10, SellerApp, AMZScout, and Jungle Scout.
2. Find A Reliable Private Label Manufacturer
Now that you've found the perfect product to sell, the next step is finding a reliable manufacturer to make the product for you. Thankfully, international B2B platforms like Alibaba, Global Sources, and AliExpress have made it easier for private label sellers to source products directly from manufacturers.
These platforms offer an incredible selection of manufacturers that deal with a wide range of products.
Contact different manufacturers and compare their prices, alongside other factors such as fulfillment method and communication. Ideally, you should reach out to around five suppliers to allow for comparisons and negotiations.
Do not make the mistake of choosing the cheapest manufacturer to save money because it might turn out to be expensive in the long run. Besides, the cheapest product is not always the best.
Ensure you consider the manufacturer's experience and ask them to provide you with proof of trade insurance. This will help you avoid falling into the hands of fake manufacturers.
3. Choose The Fulfillment Strategy That Works For You
Amazon allows you to fulfill orders yourself or delegate the logistics to Amazon via Amazon FBA. If you have adequate storage space and everything you need to manage inventory, you can opt for self-fulfillment.
But Amazon FBA can be an ideal fulfillment option if you're looking for better inventory control, efficient fulfillment of orders, and top-class customer service.
If you decide to use Amazon FBA, all you need to do is send your inventory to Amazon's warehouses and Amazon will take care of everything from storage and packaging to shipping and customer support.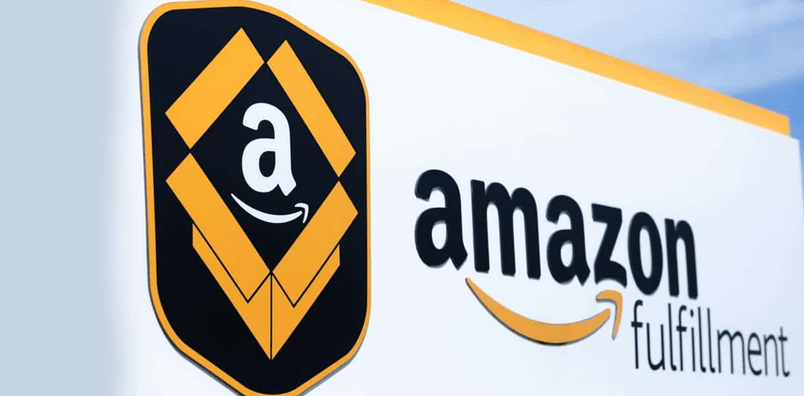 Although fulfilling orders through Amazon FBA comes with fulfillment fees, it's worth the money.
4. Create & Design Your Private Label
Once you've picked the most reliable manufacturer and you've approved the samples sent to you, the next step is creating and designing your private label. The key elements you'll want to focus on include the logo, packaging, and color scheme.
A high-quality logo, packaging, and color scheme will ensure your products stand out in the marketplace. Besides, investing in quality design and branding will enhance customers' experience leading to more repeat customers.
Your logo should be unique, simple, and minimalistic. Also, your color scheme should comprise of two or three colors (avoid too many colors).
Keep in mind that your design and branding speak for your brand, so you'll want to do a good job when it comes to brand elements.
If you are not gifted artistically, you can outsource to professional graphic designers or a reputable brand management agency like Sunken Stone, a top-tier, results-driven Amazon marketing agency for growing eCommerce brands. You can find professional and inexpensive graphic designers on freelancing sites such as Upwork and Fiverr.
5. List Your Private Label Product
Your account is set up, you've created awesome branding designs, and the manufacturing of your private label product is underway. Now you need to create a perfect listing for your private label product.
A great product listing is your ticket to driving traffic to your product page. When creating an Amazon listing for your private label product, be sure to incorporate relevant keywords, use high-quality images, and leverage Amazon A+ Content.
Your product listing should consist of four main components:
The product title provides the customer with the key details about your product. Keep it simple, be sure to mention your brand name, and include relevant keywords.
Use short, easily digestible bullet points to give customers a snapshot of your product's features and benefits.
This section provides customers with detailed information about your product. It should be persuasive, concise, and to the point and include keywords.
High-Quality Images & Videos
Images and videos allow you to give customers a visual understanding of your product. If you do not have impeccable photographing skills, it's best to hire a professional to take great photos of your products.
Make sure you use Amazon A+ Content to make your product description more enticing. The more you showcase your product's unique selling propositions, the more you're likely to make sales.
Generally, your product listing should be as informative as possible, concise, keyword-optimized, and appealing.
Take your time to create your listing and ensure everything is top-notch. If you need help, you can outsource the task to experts on freelancing sites like Upwork.
6. Optimize Your Listing To Drive Traffic & Increase Sales
Most private label sellers on Amazon create their product listings and forget about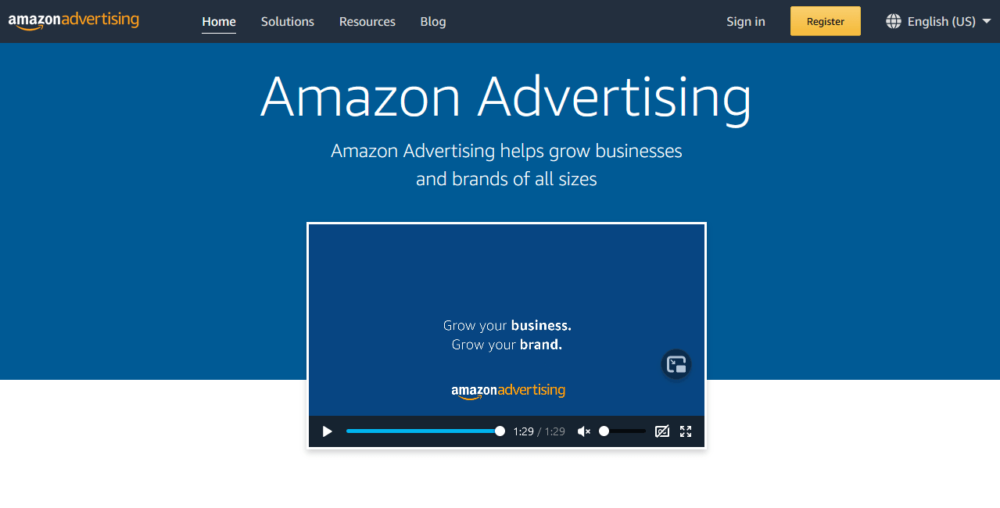 It's a good idea to optimize your listing to drive traffic to your product page and increase sales. Amazon offers internal advertising options such as sponsored ads and display ads.
You can leverage these ads to improve your ranking on Amazon and stay ahead of competitors.
Advertising outside Amazon using strategies like social media marketing, PPC Ads, and Google AdWords can help you increase your Amazon sales.
7. Fulfil Products Once Your Product Starts Selling
Once your private label product orders start coming in, you'll need to make arrangements to fulfill the orders. As we've already mentioned, you can choose between fulfilling the orders yourself or using Amazon FBA.
While both options come with their own advantages, using Amazon FBA has proven to be an efficient way to fulfill orders. When you use Amazon FBA, they will handle everything on your behalf, allowing you to focus on growing your business.
There you have it. These are the seven steps to follow to sell private label products on Amazon in 2021.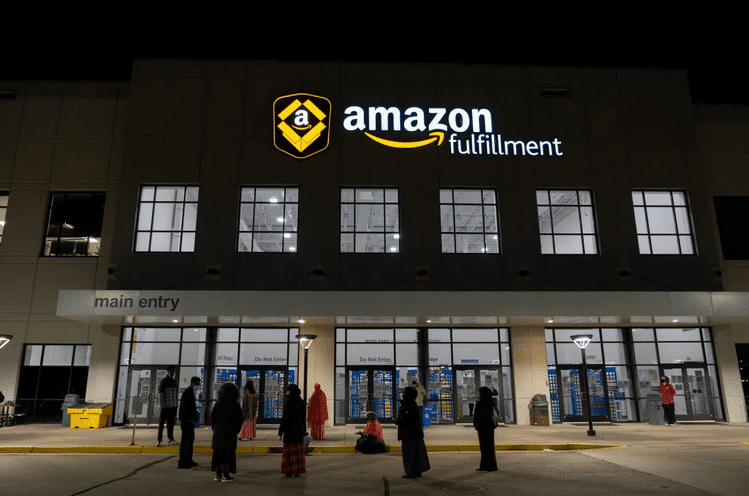 As you can see, it's easy to get started with selling private label products on Amazon. If you need assistance with getting started, you can contact a professional Amazon brand management agency. In general, creating a trusted brand on Amazon is not something that will take a day or two.
It's going to take some time and patience to build a strong brand. Remember, branding entails a range of components that must be weaved together seamlessly to achieve the best results.
Request A Free Proposal
Are you tired of losing sales to your competition on Amazon? It's frustrating for otherwise successful brands to underperform on the leading eCommerce platform.
Sunken Stone will help you find a solution to increase your profits on Amazon. Click "Request My Proposal" below to receive a customized roadmap to beat your competition and uncover new areas of opportunity for increasing sales.
---
Frequently Asked Questions
What Is Private Label Amazon?
Private label Amazon involves selling products under your own private brand; whereby you hire a manufacturer to make products for you, and then you brand them as your own.
Is Private Label Amazon Profitable?
You can make good profits from selling private label products on Amazon if you follow the best practices such as choosing a profitable product, finding a trusted supplier, and using enticing branding.
How Does Amazon Private Label Work?
Amazon private label is all about selling products under your own private label, but the products are manufactured by someone else.
How Do I Sell Private Label Products On Amazon?
First, you'll need to choose a profitable product and find a reliable supplier for the product. After that, you'll need to create branding designs and create a killer product listing for your product. Once you start receiving orders, make arrangements to fulfill the orders. It's that simple.