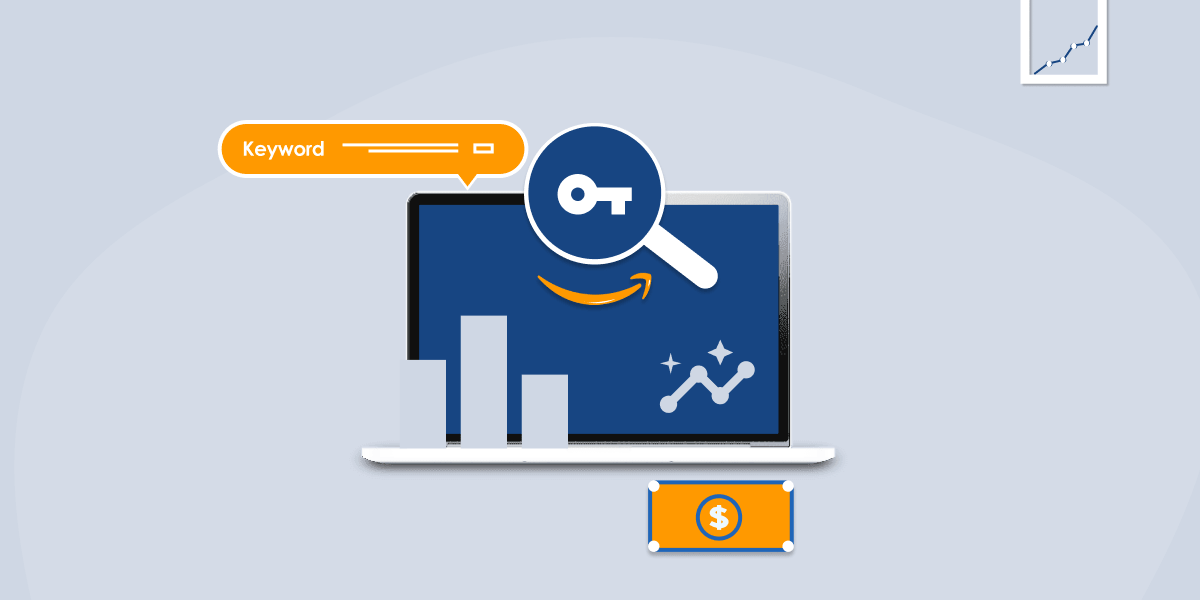 Here's How To Research Amazon Keywords Like A Pro
Although a lot more competitive than during Amazon's early days, research for Amazon keywords is still the primary way both new and long-time sellers try to find their way towards the top of the search results.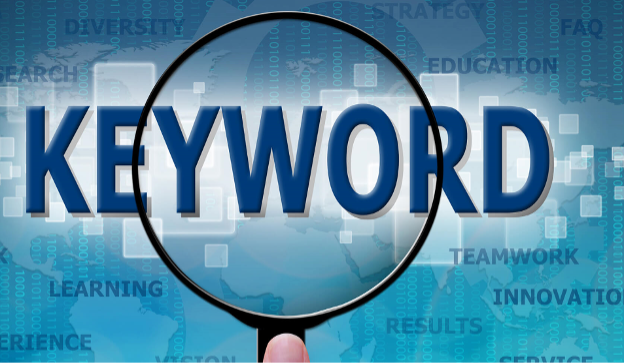 There are more than 350 million products on sale on Amazon. That means the competition in the marketplace is extremely brutal and cut-throat. Unless your products are outstanding and high in demand, you're more likely to be edged out by competition.
The best way to get shoppers to click on your listing is to use the keywords that Amazon customers are searching for, in the right places. This will not only help you to get your products in front of the right audience, but it will also improve your product's ranking for valuable searches.
A majority of Amazon shoppers use the search box to find products on the marketplace. That's why Amazon keyword research is an integral part of search optimization.
Be sure to take your time to find the most relevant Amazon keywords in your product category to drive traffic to your product pages.
Pro Tip: Use Amazon keywords that strike a balance between traffic and competition. In other words, the keywords should have a high search volume with a low competition score.
Here are the top 5 reasons why Amazon keyword research is very important in 2021:
Amazon keywords allow you to showcase your products as relevant
The right keywords will position your products in the top spots for valuable search queries
Proper keyword research can maximize your revenue potential by improving your product's position in search results
It gives Amazon sellers insights into marketing trends and consumer behavior.
Amazon keyword research can also help you to expand your long-tail efforts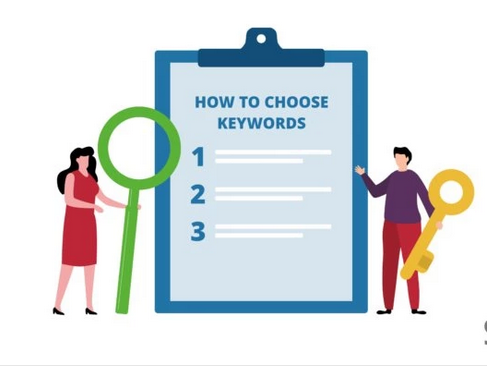 Amazon keyword research is more important than ever. Keep in mind that the Amazon platform is growing bigger and bigger, with more sellers joining the platform every day. As a seller, you must showcase your products as being relevant by using the right keywords in the right places.
The one thing about Amazon is that they want to provide their customers the best possible shopping experience by ensuring they show the most relevant products when someone makes a search. That's why they've designed the Amazon A9 algorithm to rank products based on an array of factors, including keyword relevancy.
Amazon wants to make sales and retain customers, so there's no way they are going to pop up irrelevant products when someone makes a search. They know this will scare away potential customers.
For example, you don't expect Amazon to show you a vintage cotton shirt when you search for vitamin C supplements. If this happens, you're more likely to switch to a different marketplace.
The use of keywords can make or break your Amazon business. For your products to appear in the top spots when customers make a search, you must invest your time to perform thorough Amazon keyword research.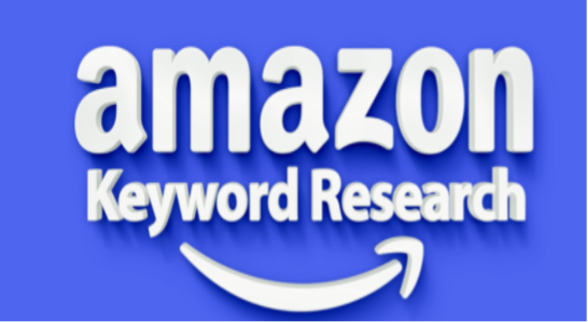 Get started with Amazon keyword research today and improve your Amazon sales!
Why Researching Amazon Keywords Is Still A Valuable Activity In 2021
You'd think that, by now, all possible product niches would be covered in some shape or form on Amazon but the reality is that things change all the time in this huge ecosystem.
Moreover, Amazon employs a unique methodology that combines low prices, exceptional customer experience, and endless selection to stay ahead. These strategies are sure to attract more sellers and customers to the platform; hence we expect Amazon to change in various aspects in the future.
Since Amazon emerged onto the e-commerce scene in the 90s, it has undergone massive changes over the years. During their early days, they had much fewer product categories. Today, Amazon has many niches with millions of products under each category.
There are thousands of niches still left uncovered and we expect that thousands more will pop up as Amazon continues to grow. As an increasing number of people shop online during this Covid-19 pandemic, Amazon is one of the retailers in a good position to reap huge rewards.
While the entry of Covid-19 has led to thousands of retail stores closing down, Amazon remains unaffected as online shopping gains momentum. Health supplies like face masks, hand sanitizers, gloves, disinfectants, toilet paper, water bottles, and many more are having significant sales gains.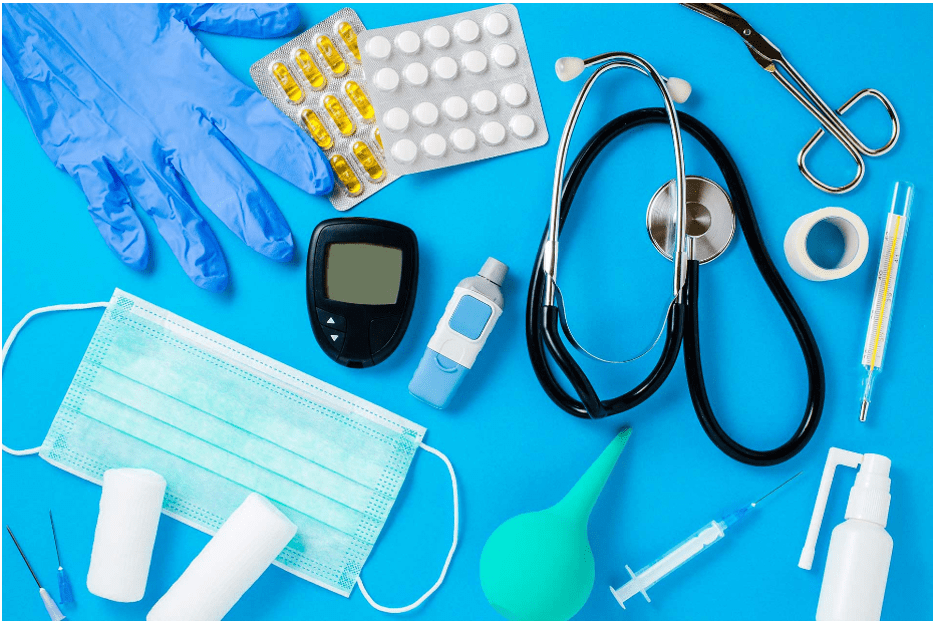 This is an indication that things can change in Amazon and sellers should brace themselves for constant change in terms of market trends and consumer behavior.
Some experts have projected that Amazon could hit a valuation of $2 trillion by 2023. That means Amazon's growth is unstoppable and sellers who will implement the best Amazon keywords tips going forward will also reap good rewards.
Generally, Amazon is more than just a shopping location. It has become a necessity for many. As an Amazon seller, it's time to leverage Amazon's popularity to your advantage.
>> REQUEST A FREE PROPOSAL: Take 30 seconds to request a proposal and receive a customized roadmap to skyrocket your sales, beat your competition & make your brand thrive on Amazon.
Amazon Keywords Reflect The Immediate Needs Or Wants Of Amazon Customers
If you're able to spot a search term that describes the benefits of your product perfectly, you'd want to appear first on that search. That's the premise behind keyword research.
There's a lot more that goes into Amazon keyword research. Some sellers wrongly believe that keyword research for Amazon is all about finding the popular words and stuffing them in their product listings. The truth is, there are many strategic elements that you must consider when performing keyword research to drive traffic to your product pages.
Your goal as a seller is to earn conversions. So it's important to use relevant keywords that will get valuable traffic. There are many keyword research tools you can use to find the best Amazon keywords for your products.
Be sure to integrate keywords in your product title, bullet points, and description. Do not stuff the keywords because it could hurt your ranking. If you have a long list of keywords that you want to rank for, it's a good idea to use them in the "backend" of your Amazon seller account.
Here are more tips on how to optimize your Amazon listing.
It's also advisable to do some competitor research to see who is competing for the same keywords and how you can tweak them to stand out.
Ranking for the Right Amazon Keywords Gives You Visibility and Potentially Sales
Amazon's A9 search algorithm (now likely A10) is very good at identifying products that fit a specific type of search based on the usage of keywords in title, bullet points, and description.
The important thing to note is that Amazon's A9 algorithm considers how your keywords match the search query. So your keywords must be optimized the right way to improve product discoverability.
Below is an image of Amazon's search bar:

If you want your target audience to find your products, you need to conduct thorough keyword research. Ensure you use both short-tail and long-tail keywords so that more shoppers can find your products.
Once you find the best short-tail and long-tail keywords, integrate them into your product title, bullet points, and description.
When selecting keywords, be sure to assess keyword difficulty, which measures how difficult it is for you to rank for a particular keyword. This is important because you don't want to use keywords that would be impossible to rank for.
Another effective strategy that will help you rank better in search results is using high search volume keywords; and medium & low competition keywords. Though the competition for high search volume keywords is quite high, using them strategically in your product page can increase traffic.
Competition research is also essential when doing keyword research as it can help you outsmart your competitors. Be sure to scope your competition to check the kind of keywords they're ranking for.
Generally, Amazon keyword research should begin with finding out how many searches are conducted for the keywords you want to rank for, and then striking a balance between high search volume and low competition. It's also important to determine how hard it would be to rank for the keywords. Some of the tools you can use to determine keyword difficulty include Ahrefs, Moz Pro, and SEMrush.
Below is an image of Ahrefs keyword research tool: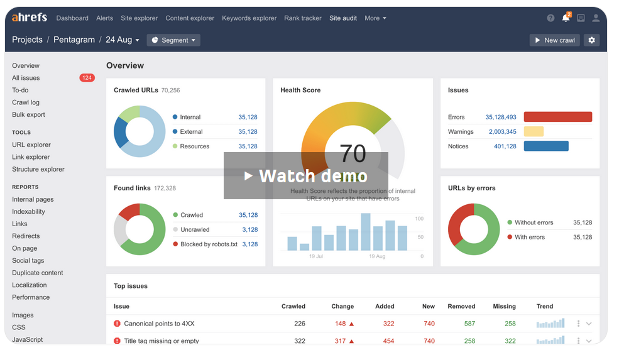 Most importantly, ensure you understand what your audience is looking for and answer their questions while incorporating the keywords they search for within your product page.
This is the overall keyword research strategy that works best in 2021 and beyond.
With the above-mentioned strategies, you're sure to improve your ranking in product search results. Your products will start winning the top spots and become high-converting products.
Once your products start appearing in the top spots, your click-through-rate will improve significantly and this will result in increased sales. Typically, Amazon customers tend to trust products that appear on the first page of search results. That means a higher ranking will win you more customers and build a strong brand image.
Moreover, ranking highly for Amazon searches will drive traffic to your product pages with minimal spending on advertising. So implementing a proper keyword research strategy is a great way to save money on ads.
There are many other benefits you'll get from getting your products to appear on the first page of Amazon search results. If you're new to Amazon keyword research and you need some help, you can find a reputable Amazon marketing Agency to help you get started.
---
3 Tactics That Will Shortcut Your Way To Amazon Keyword Research Mastery
A lot of the tactics you'll see out there are obsolete. People claiming that "Platinum" keywords are relevant or that you should stuff your listings with the intended keyword—that's stuff of the past.
As we've already discussed, stuffing your listings with the intended keywords is not the way to go for various reasons.
First, Amazon widely condemns keyword stuffing because they perceive it as a way of gaming the search engine. Also, the Amazon A9 algorithm can detect stuffed keywords and lower your ranking even further.
Keyword stuffing can also make your product copy difficult to read. Obviously, customers will shy away from listings that sound incoherent and that would be one way to lose potential customers. By stuffing keywords in your product pages, you'll be wasting the space that you would have used for relevant keywords, considering that Amazon has character limits.
So it's a good idea to avoid stuffing keywords in your listing and instead use them naturally in the right places.
Keyword Research Tactic #1: Use Amazon's Autocomplete Function
Amazon's autocomplete function displays suggestions for search terms when you type a word into Amazon's search bar. For example, if you type a word like "curtains", this function will yield other phrases related to the world curtain. As you can see from the image below, the word "curtains" yields phrases like "curtains for living room", "curtains 84-inch length", "curtains for girls bedroom", and many more.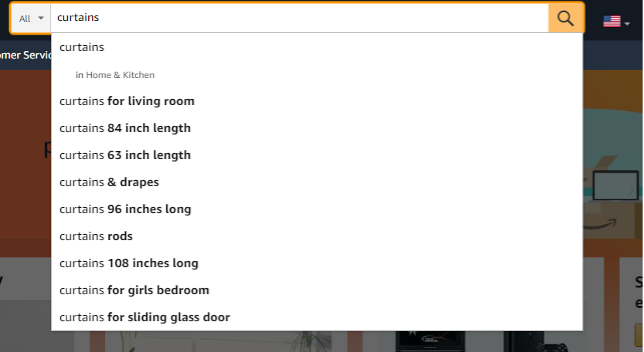 Although this tactic can be time-consuming when it comes to refining the broad phrases suggested by the autocomplete function, it can help you to find relevant keywords for your products.
Pro Tip: Clear your browser cache to avoid suggestions from previous searches.
Keyword Research Tactic #2: Evaluate Competitors' Listings
This is a simple yet very effective tactic for finding the best keywords to rank for. Simply look at your competitor's product copy and note the keywords they're using. To find your competitor's products on Amazon, enter your product's name in the Amazon search bar and you'll get lots of competitor's products.
But you shouldn't copy their exact keywords and use them in your product copy. It's best to tweak them a little bit while considering search volume and keyword difficulty.
Knowing the keywords your competitors are using will help you perform a keyword gap analysis.
Pro tip: Leverage a keyword gap analysis tool to identify the keywords that your competitors rank for as well as the gaps they don't rank for. The recommended keyword gap analysis tools you can use include Ahrefs and SEMrush.
Keyword Research Tactic #3: Use Amazon Keyword Research Tool
Keyword research tools like AMZTracker, Sonar, AMZScout, MerchantWords, KeywordTool.io, and Scientific Seller are excellent ways to find the best keywords for your Amazon listing. These tools will help you find high search volume keywords and medium & low competition keywords.
Pro Tip: Do not forget the manual research because keyword research tools can only tell you half of the picture.
Below is an image of an Amazon keyword research tool.

Increasing Your Brand Visibility Through Researching Amazon Keywords
For many, reaching the top of Amazon for the keywords they care about remains a distant dream. You don't have to be part of that group if you follow the tactics shown in this blog post.
One thing you should keep in mind is that keyword research and SEO are long-term strategies, not quick wins. If you're looking for a quick fix, then Amazon keyword research and SEO are not the ideal solutions for your needs.
The reality is, keyword research and SEO efforts take time. It may take some time to see results, so you shouldn't get discouraged as you go through the process.
Learn more on how to leverage Amazon SEO services and rank your products on Amazon.
Generally, Amazon keyword research is an indispensable part of your Amazon search engine optimization. Without it, you could be using the wrong keywords, resulting in little to no traffic to your product pages.
If you need help with Amazon keyword research, get in touch with the professionals at Sunken Stone.
Sunken Stone is a top-tier, results-driven Amazon marketing Agency for growing eCommerce brands, that offers a range of Amazon management services, including Amazon keyword research assistance. Tap into our managed services to take your eCommerce or Amazon business to the next level today!
Request A Free Proposal
Are you tired of losing sales to your competition on Amazon? It's frustrating for otherwise successful brands to underperform on the leading eCommerce platform.
Sunken Stone will help you find a solution to increase your profits on Amazon. Click "Request My Proposal" below to receive a customized roadmap to beat your competition and uncover new areas of opportunity for increasing sales.
---
Frequently Asked Questions
How Do You Do Keyword Research On Amazon?
There are many ways you can do keyword research on Amazon. You can use Amazon's autocomplete function, use keyword research tools, scope the competition, or hire a professional service like Sunken Stone.
How Do I Find Amazon Keywords?
1. Use a keyword research tool
2. Type a word into the Amazon search bar and look at the keyword suggestions
3. Scout competitor's listings
How Do I Find Profitable Keywords On Amazon?
1. Understand user intent
2. Generate seed keywords
3. Find long-tail keywords
4. Filter and prioritize keywords
How Do I Find Keyword Reviews On Amazon?
Amazon has a search option that allows you to find keyword reviews. The search button is located at the end of the summary for the reviews section.