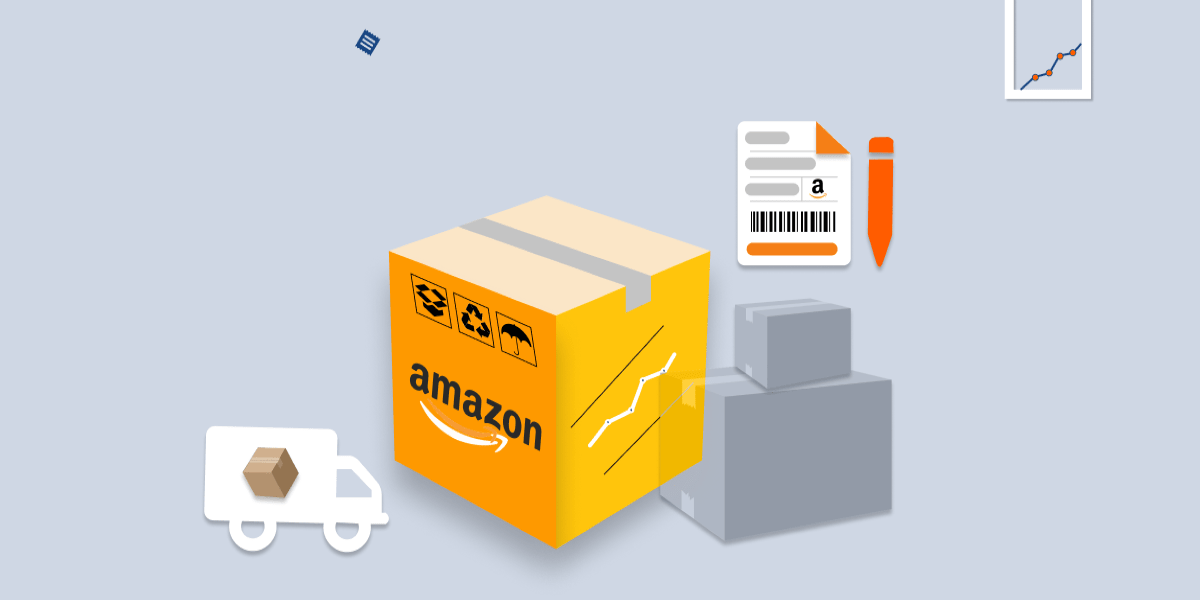 5 Ways To Improve Your Amazon Inventory Strategy [Guide]
Sunken Stone's Lead Catalogue Inventory Manager Dominique recently made a series of short videos about Amazon Inventory Strategies. Below, we share her top tips for managing inventory to scale your e-commerce business.
>> REQUEST A FREE PROPOSAL: Take 30 seconds to request a proposal and receive a customized roadmap to skyrocket your sales, beat your competition & make your brand thrive on Amazon.
What Is An Inventory Strategy?
An inventory strategy is just as vital to your Amazon business as a marketing strategy or finance strategy. Amazon's algorithm favors stores that are always in stock and offer a great customer experience.
An Amazon inventory strategy consists of the following components:
Your supply lead times – How much product you can create and handle at maximum capability and how long does it take to get to customers? How can you increase this in order to scale your business?
Amazon's requirements for your products – Are you meeting them, and if not, how can you meet them?
The suppliers and carriers of your products – Are you using the best quality and most cost-effective suppliers for every element of your product, including packaging?
Effective systems – What parts of the inventory process can you automate? How do you track each part of the process from production to delivery to the customer?
>> WATCH NOW: Discover Why You Need Amazon Inventory Management Strategies For Your Brand With Dominique Hernandez [Video]
Why Should I Create An Amazon Inventory Strategy?
By implementing an inventory strategy, you have a strong understanding of your inventory and any weakness and strengths in your process.
This is vital for knowing how much you can scale your business before it becomes unmanageable. It will also identify any issues before they arise and give you time to find a good fix.
An inventory strategy will help you to:
Stay in stock and maximize your sales
Reduce loss, theft, and stock level errors
Project inventory needs to decrease losses on storage costs and unsold products
Avoid expiration date issues
Poor inventory management can result in negative customer experiences. It is a major cause of missing items, delayed orders, and improperly packaged orders.
The Amazon algorithm prioritizes customer experience, so negative reviews and delayed orders or out of stock items will have a negative impact on your business.
>> WATCH NOW: Learn Why You Need An Amazon Inventory Management Strategy From Dominique Hernandez [Video]
Amazon Inventory Strategy: Inventory Turnover Rate
By knowing your inventory turnover rate for each individual SKU, you can forecast your inventory levels and create a restocking strategy.
Just visit the "restock inventory" tab of your seller dashboard to view your inventory levels. Amazon uses an algorithm to give you an approximate lead time for getting products to them, so you don't sell out.
There are external systems that can do this as well, but Amazon's system is free and takes into account all your past sale data for that SKU. It will give you an approximate number of days until you run out of stock.
>> WATCH NOW: Learn How To Calculate Your Amazon Inventory Turnover Rate With Dominique Hernandez [Video]
Amazon Inventory Strategy: Seasonal Inventory
Your product may be more in demand at certain times of the year based on seasonality and certain holidays. An inventory strategy will help you ensure you have enough stock during busy periods and do not end up with excess stock in quieter periods. You can look at past years' sales to determine which months are your busy months and which months are slow months.
If it is your first year in business, you will need to forecast what times of the year your product may be more popular based on the product and its common uses.
Determining your seasonal inventory needs is vital as you will need to plan in advance with production and suppliers to ensure you can keep your store stocked.
Amazon Inventory Strategy: Dropshipping
Dropshipping is an e-commerce business model that allows business owners to purchase the product when they make a sale rather than purchasing stock upfront.
Once the product is ordered, the supplier will package and ship the order to the customer, handling a number of fulfillment steps for the business owner.
This allows e-commerce business owners to keep their product prices low as they do not need to hire staff to handle the order fulfillment and shipping processes.
>> WATCH NOW: Learn About Amazon Inventory Management Dropshipping Strategies With Dominique Hernandez [Video]
Amazon Inventory Strategy: FBA
FBA or Fulfilled by Amazon is another popular e-commerce business model. Instead of business owners shipping product to their homes or warehouses, they instead get the supplier to ship it directly to Amazon warehouses. This allows sellers to take advantage of Amazon Prime and offer lower delivery times to customers.
We believe that Amazon FBA sellers are also favored by the Amazon algorithm as Amazon are able to have better control over the quality of the customers' experience.
Amazon has strict requirements for FBA in terms of packaging, labelling, and shipping.
You will need to fill out a number of documents and be approved for Amazon FBA in your Amazon seller's account before you can start sending things to their warehouses.
Once you are approved, though, it is a stress-free process for order fulfillment.
Request A Free Proposal
Are you tired of losing sales to your competition on Amazon? It's frustrating for otherwise successful brands to underperform on the leading eCommerce platform.
Sunken Stone will help you find a solution to increase your profits on Amazon. Click "Request My Proposal" below to receive a customized roadmap to beat your competition and uncover new areas of opportunity for increasing sales.
---
---