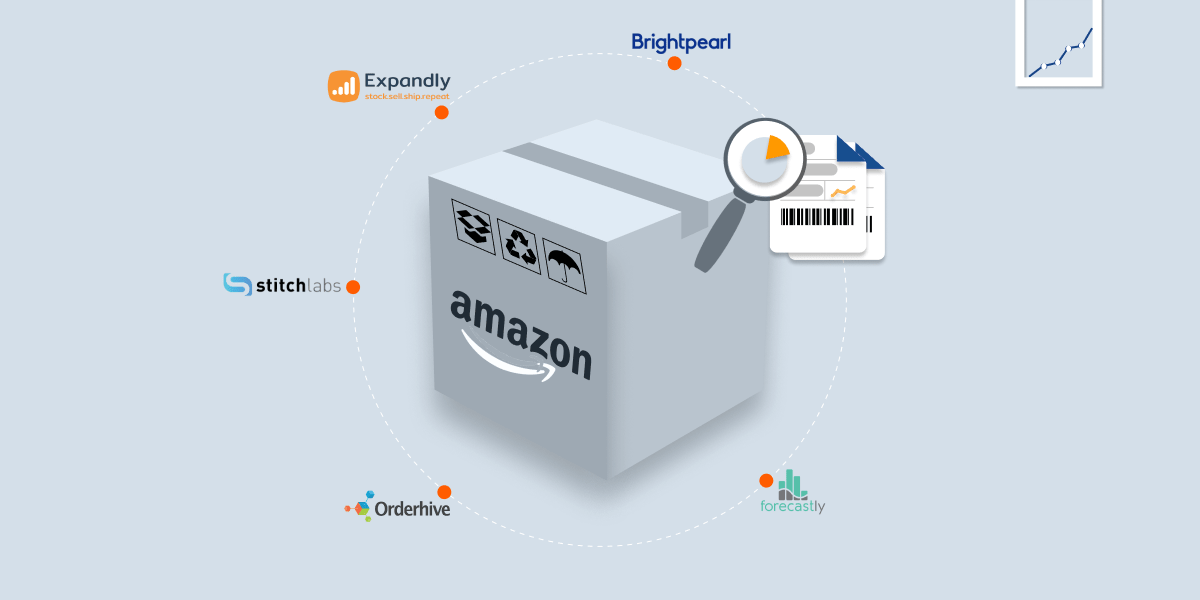 The 9 Best Amazon Inventory Management Software Suites
Inventory management is the heart and soul of running an Amazon business. However, without Amazon inventory management software to help you in practice, you're losing out on efficiency. Fortunately, we're here to help with that.
A good Amazon inventory management software allows you to track your sales and stock at all times across various platforms. It also enables companies to sell, send invoices, track inventory, and send packages through one convenient dashboard.
If you're looking to scale your business, it's essential to find the right technology to help you manage your orders so that you're always providing the best service to your customers.
There are plenty of Amazon inventory management software programs available online. However, the critical part is to choose a program that helps you achieve your present and future business goals. Therefore, you want a program that can grow with your business and provide solutions to help you become more profitable in your Amazon business.
At Sunken Stone, a top-tier, results-driven Amazon marketing Agency for growing eCommerce brands, we've reviewed the top inventory management software suites on Amazon to help your brand make an informed decision.
>> REQUEST A FREE PROPOSAL: Take 30 seconds to request a proposal and receive a customized roadmap to skyrocket your sales, beat your competition & make your brand thrive on Amazon.
The Benefits of Using Inventory Management Software For Amazon
Spreadsheets are great, but to grow your business on Amazon, you can't rely solely on them. Inventory management software is more of a need than a want for most CPG brands. Therefore, your company needs to know how your sales are doing, what your stock looks like in real-time, along with knowing the SKU number so that you can ensure you have an accurate inventory.
Trying to automate this process with a spreadsheet will not only take forever but is entirely unreliable. In fact, with one click, you could accidentally delete all of your data or miss a necessary calculation. Instead, try using Inventory Management Software that can help provide the best solutions to your seller's problems.
Breaking Through The Technology Barrier for Efficient Inventory Management
The biggest problem with implementing a proper inventory management system is the technology barrier: years of development are required to bring your custom solution to life.
Using a tool that already exists, you don't have to spend years of labor and can instead opt for a monthly subscription. Whatever problem your business might be facing can be fixed through community and support channels.
9 Management Software Suites To Use For Your Amazon Inventory
The benefits of using Amazon inventory management software for stock management are almost too vast to describe in just one article. Still, we'll do our best to cover the most significant use cases with these 9 tools.
Software Tool #1: Brightpearl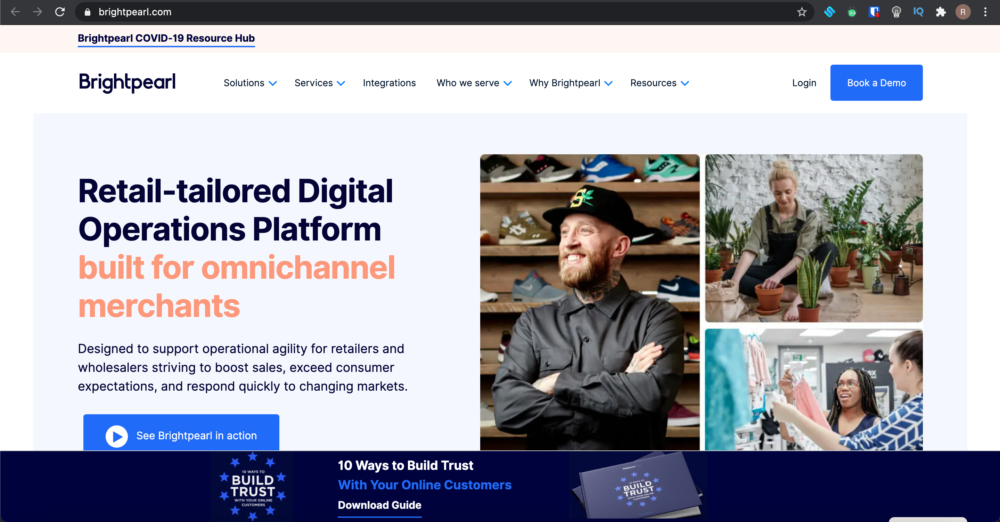 If you're a wholesaler, multichannel seller, or retailer on Amazon, Brightpearl provides inventory management software specifically for you. You can integrate the software with POS, warehouse, accounting, fulfillment and shipping, and CRM. It can help you keep track of your inventory control, create invoices and send real-time data.
Software Tool #2: Orderhive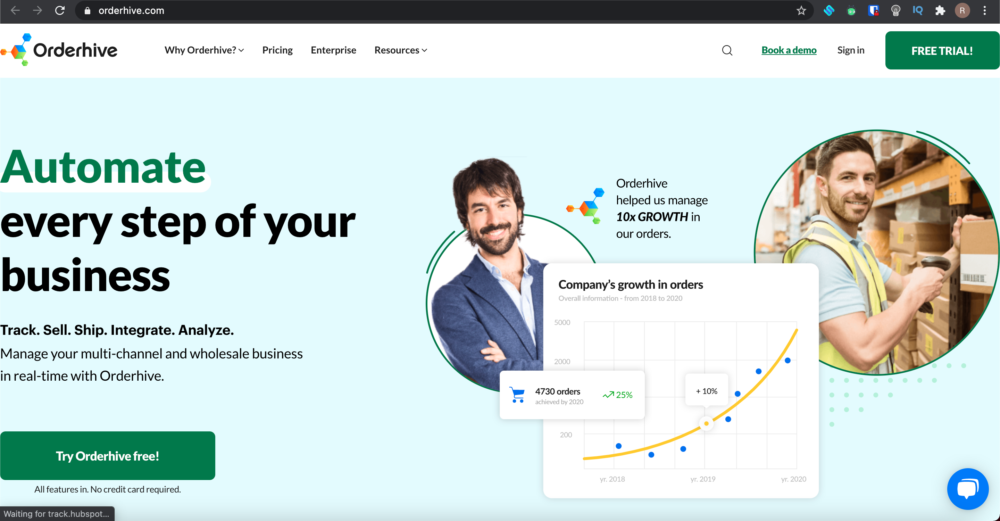 With Orderhive, you'll be able to streamline and automate your order workflow from your Amazon FBA. You can track in real-time your inventory levels and integrate it with payment shipping software or accounting solutions. You can store customer information to track inventory across the warehouse or build purchase orders.
Software Tool #3: Forecast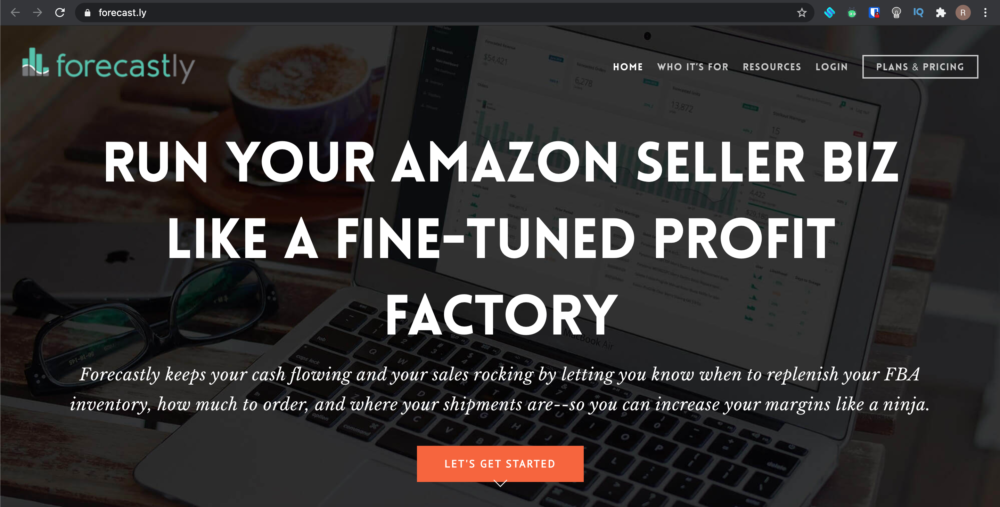 Forecast helps sellers manage their inventory accurately by providing inventory readers and projects and real-time stock level data.
It gives you access to different features such as account dashboard, inbound shipment, and other advanced replenishment statistics. There are various packages to choose from depending on your organization's size.
Software Tool #4: Expandly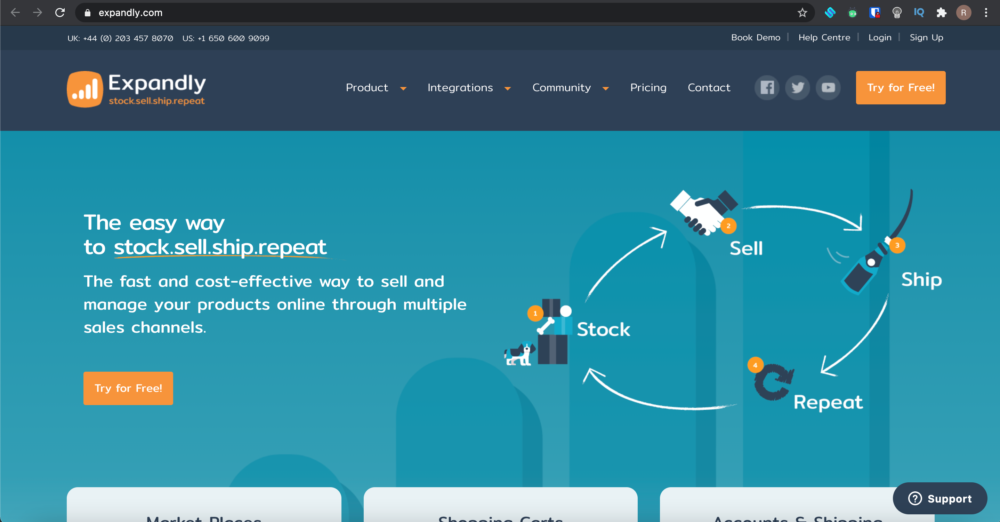 If you're trying to find a way to manage reporting, shipping labels, orders, listing, and your Amazon inventory, Expandly is the tool for you. Expandly presents all of this information from one easy-to-use dashboard. You can view your real-time inventory across different marketplaces, print lists, integrate with Amazon, and update your stock levels with one click.
Software Tool #5: Stitch Labs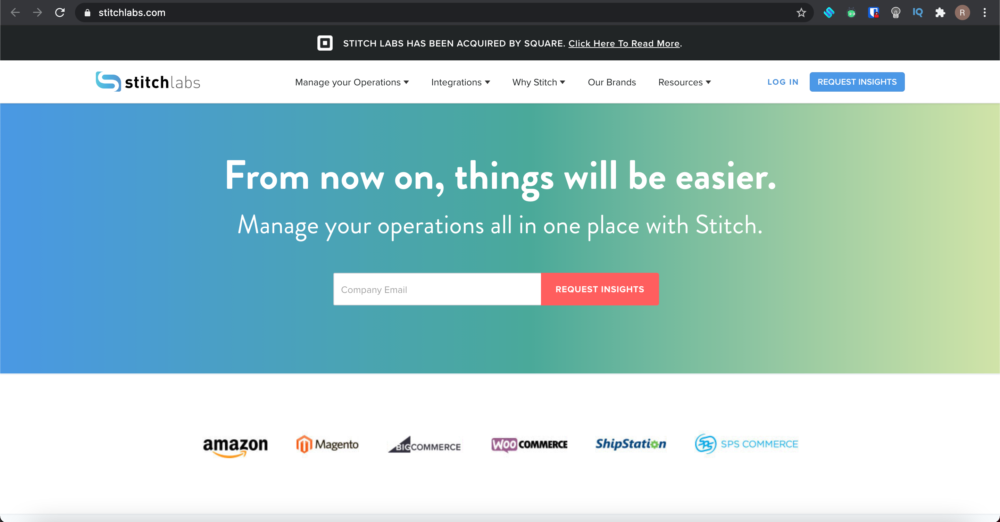 Stitch Labs lets you add all your sales channels into one platform if you sell your inventory on various eCommerce platforms. This amazon seller inventory management software will help you accurately list inventory and avoid human error.
Software Tool #6: Teikametrics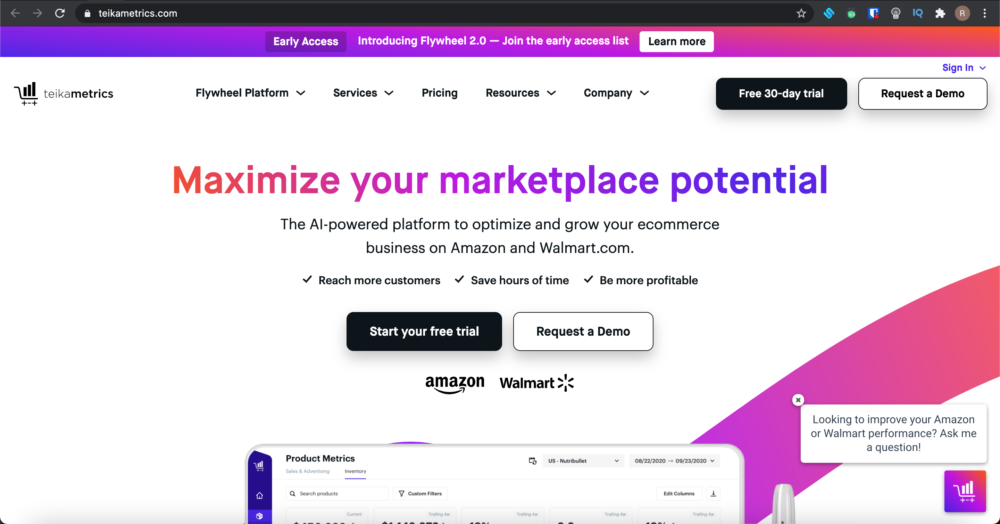 The Teikametrics platform allows you to get online support, put your tasks on a calendar, plot out your goals, and run sponsored product campaigns all in one dashboard. This allows for easy organization of your Amazon seller account and helps you boost profits. Plus, they even offer a free 30-day trial for you to experience their platform.
Software Tool #7: Veeqo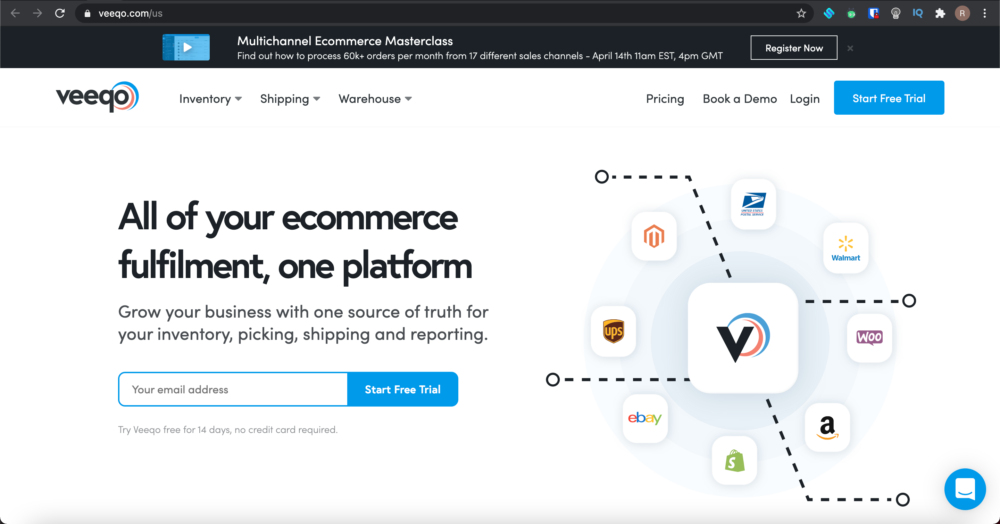 If you're looking for a program to manage your entire backend, Veeqo is the perfect software for amazon sellers. Connect your shipping carriers and sales channels to Veego to help you sync inventory, ship to customers, and manage orders in real-time. Plus, with their reporting, you can gain valuable insights to help your eCommerce business thrive.
Software Tool #8: Sellics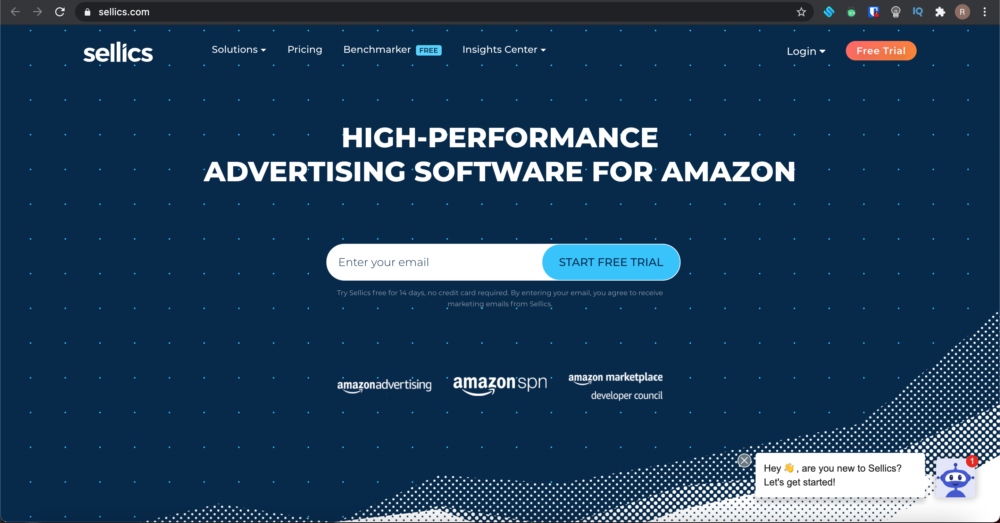 There are two versions of Sellics you can choose from depending on if you use Vendor Central or Seller central. Each version caters to the specific seller's needs, but both contain competitor monitoring, ranking optimization, PPC manager, and data analytics.
Software Tool #9: Sellbrite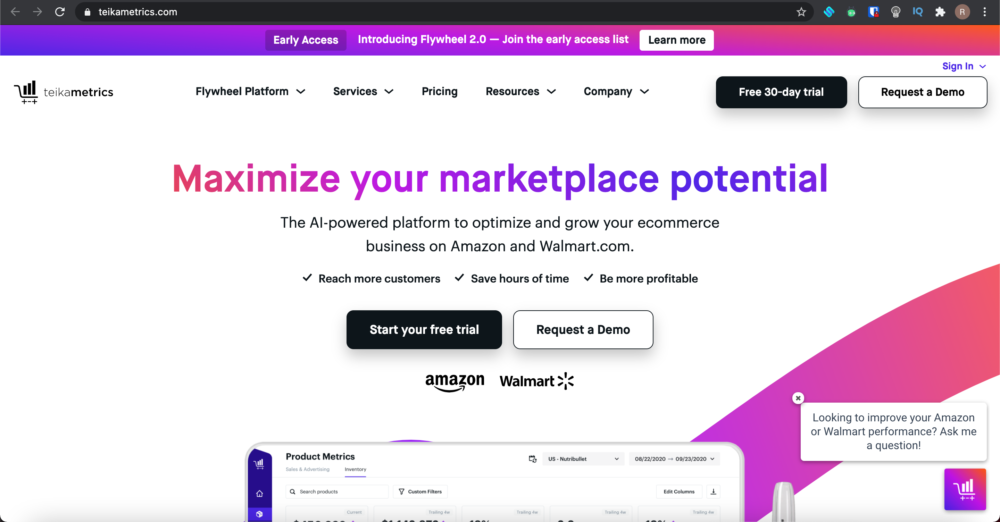 Sellbrite lets you combine various online platforms into one FBA inventory management system. It's the ideal tool to use if you sell from more than three platforms. It also lets you ensure your pricing is in place and helps to prevent low stock issues.
How Different Industries Manage Their Inventory With Software Tools
Based on what you sell, your inventory management strategy will be slightly different from another business, making the correct software choice that much more critical. Depending on your line of work, you might need a custom inventory management tool.
For example, if you sell shoes on multiple platforms, you need a tool to combine all selling channels into one location. If you sell furniture, you might be more concerned with managing your supply chain to ensure the products get to your customers on time.
Let Inventory Management Software Free Up Your Time
A business operates on limited resources, mainly time and money to re-invest in the company. You always want more of these available for emergencies, business development, and profit. Thus, to scale your business and manage sales, invest in inventory management software.
Depending on your needs, it could be a more complex issue and require a custom-built solution. If you're unsure where to start, chat with a Sunken Stone expert who can help your brand implement a customized marketing & growth strategy tailored to your business.
Do You Feel Like Your Amazon Business Is In A Rut?
You're not alone. Many businesses find it difficult to scale on Amazon. That's where we come in. We are a top-tier, turnkey, performance-based Amazon marketing agency that can help you take your business to the next level.
We have a proven 4-pillar process that helps businesses achieve higher sales, AOVs, ROIs, and other 3-letter acronyms. Let us show you how we can help you achieve the same success. Click here to schedule a call with a strategist.
Request A Free Proposal
Are you tired of losing sales to your competition on Amazon? It's frustrating for otherwise successful brands to underperform on the leading eCommerce platform.
Sunken Stone will help you find a solution to increase your profits on Amazon. Click "Request My Proposal" below to receive a customized roadmap to beat your competition and uncover new areas of opportunity for increasing sales.