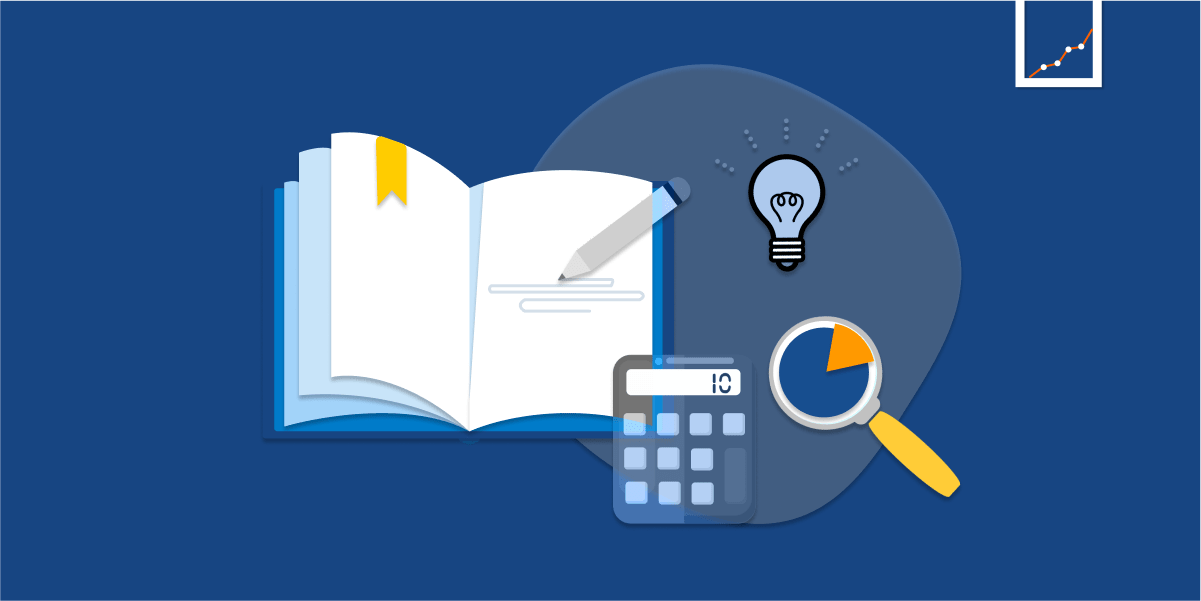 The Seller Guide To Proper Amazon Bookkeeping [+ Examples]
Selling on Amazon is a great way to make money thanks to the large customer base, user-friendly platform, and incredible potential for growth. While there are lots of articles about becoming a top seller on Amazon, you'll rarely come across an article about proper Amazon bookkeeping.
Bookkeeping for Amazon sellers may not seem like the most important thing when you're starting out. But as you grow, proper Amazon bookkeeping becomes an integral part of your business. In fact, there are several accounting and bookkeeping programs for Amazon sellers.
Neglecting bookkeeping for Amazon sellers can cause confusion during tax time and increase your risk for tax errors and payroll errors. Besides, you won't be able to make smart decisions to run and grow your Amazon business.
Another problem you'll face if you don't do proper bookkeeping is money leaking away. If you don't keep track of the money that's coming in and going out, you stand to lose a portion of it.
If you are at a point where you want to expand your Amazon business, poor bookkeeping will make growth harder.
The longer you ignore bookkeeping for your Amazon business, the bigger the problems become.
Luckily, you have many options when it comes to bookkeeping for Amazon sellers. You can manage the bookkeeping yourself, outsource the tasks, or use reliable tools for bookkeeping.
In this blog post, we cover everything you need to know about bookkeeping for Amazon sellers, including the following:
What is Amazon bookkeeping?
Tasks that are unique to bookkeeping for Amazon seller businesses
Benefits of managing bookkeeping yourself vs hiring an accountant vs using a tool
How Sunken Stone can help with bookkeeping for Amazon seller businesses
>> REQUEST A FREE PROPOSAL: Take 30 seconds to request a proposal and receive a customized roadmap to skyrocket your sales, beat your competition & make your brand thrive on Amazon.
What Is Amazon Bookkeeping
Amazon bookkeeping is the systematic recording and organizing of an Amazon seller's financial transactions. The purpose of Amazon bookkeeping is to create a clear record of financial transactions for various uses.
Common financial transactions for Amazon sellers include sales, payroll, purchases, loan payments, shipping costs, payments to suppliers, advertising spend and many more.
It's best to do bookkeeping right from day one to avoid confusion when the number of orders increases. Whether that means doing the bookkeeping yourself or hiring an accountant is up to you.
Some of the bookkeeping tasks that Amazon sellers need to perform include invoicing, inventory management, payroll management, tax planning, tax preparation, cash flow management, preparing books, and handling accounts payable and accounts payable ledger.
Benefits Of Managing Bookkeeping Yourself
It Puts You In Control
Since you are the business owner, you have a better understanding of your finances. Having a hands-on view of your finances allows you to monitor your cash flow and business performance in real-time.
By creating invoices, recording expenses, and keeping tabs on financial metrics, you'll be able to fix problems more efficiently and monitor your finances in real-time. This enables you to make quicker decisions.
You'll Save Money
By doing your own Amazon bookkeeping, you won't have to pay someone to do the work. You can invest the money in other areas of your business. For small Amazon businesses with simple bookkeeping tasks, it makes sense to go the DIY route and save money.
However, this only works if you have professional experience in bookkeeping. If you don't have experience in bookkeeping, it's best to hire an experienced accountant to do the work for you.
Allows You To Keep Your Financial Information Private
When you hire an accountant to help you with bookkeeping, you'll have to share your financial information with them. Although professional accountants have a code of ethics they should abide by, somehow your financial information could end up in the wrong hands.
But when you do your own bookkeeping, you don't need to provide your financial information to a third party. This guarantees the confidentiality of your financial information.
Gives You More Flexibility
Since you have absolute control over your bookkeeping processes, you have the freedom to change your bookkeeping processes depending on what works for you. But when an accountant is involved, it can be difficult to change your bookkeeping processes because what works for you may not be ideal for them.
You'll Understand Your Business Better
By doing your own bookkeeping, you'll be aware of your business finances, including cash flow trends, expenses, and taxes. You'll know the time of the year when your business is doing well and when business is down. Besides, doing your own bookkeeping enables you to determine the most valuable clients so that you can implement strategic measures to retain them.
Generally, DIY bookkeeping keeps you aware of your business situation, enabling you to manage things well.
However, there are drawbacks to doing your own Amazon bookkeeping, especially if you don't keep up with the latest accounting regulations.
Apart from losing out on the expertise of an accountant, you're more likely to make costly mistakes that can be detrimental to your business. You cannot afford mistakes when it comes to Amazon bookkeeping. A single mistake can attract hefty penalties and fines.
Moreover, Amazon bookkeeping can be a time-consuming process. Everything from managing the administrative tasks of your business and sourcing products to fulfilling orders is already a huge drain on time. Adding bookkeeping on top of all these tasks can lead to burnout.
It can be even worse if you make bookkeeping mistakes. It may take many hours to correct mistakes, especially if the error is with eCommerce business sales taxes.
Benefits Of Hiring An Accountant For Amazon Bookkeeping
They Understand Bookkeeping Practices Better Than You
If you're not an accredited accountant, no amount of DIY learning can match the expertise and experience of a professional accountant. Watching a few tutorials on bookkeeping cannot equate to having the skills of an accredited accountant.
They know the best bookkeeping software to use as well as the most efficient bookkeeping methods to leverage.
A trained accountant understands the ins and outs of Amazon bookkeeping, so they can tell you what's happening with your books and what you need to do.
An Accountant Will Save You Time
Hiring an experienced accountant to help you with Amazon bookkeeping will free up your time allowing you to focus on growing your business. Doing your own bookkeeping means you'll spend more time on clerical tasks, learning the ins and outs of bookkeeping, and keeping up with the latest rules and regulations relating to Amazon bookkeeping.
On average, Amazon sellers who do their own bookkeeping spend more than 8 hours a week doing bookkeeping tasks. As you can see, doing your own bookkeeping takes away valuable time from growing your Amazon business.
Financial Advice
Aside from helping you with bookkeeping, an accountant can provide you with tailored advice that will help you streamline your business. Since they are experts in their field, they can spot areas of your Amazon business with potential risks in the future and where you need to put more focus on.
You cannot afford to take big financial decisions without the financial opinion of a professional accountant. Trial and error when it comes to making financial decisions can result in huge losses.
An internal bookkeeper may not be honest with you because they're emotionally connected to your business. But an external accountant will give your unbiased financial opinion regarding your business's financial position.
When hiring an accountant, be sure to find one with vast expertise and experience in bookkeeping for Amazon sellers. They can also assist with questions on Amazon seller repay and other Amazon fees.
Less Stress
Handling your own bookkeeping tasks while running other parts of your Amazon business means juggling multiple tasks to get things done. This can lead to high levels of stress which can affect your business in the long term. Prolonged periods of stress can affect your health and lower your productivity.
Hiring the right accountant to help you with bookkeeping takes some tasks off your plate, making your workload more manageable.
There are endless tasks to be completed when it comes to running an Amazon business. Taking bookkeeping off your plate allows you to focus on what you do best without stress.
Achieve A Work-Life Balance
Doing your own bookkeeping while running other parts of your business can take away all your time, leaving you with no time to take part in other things that you enjoy doing. Outsourcing Amazon bookkeeping tasks to an accountant gives you that work-life balance every Amazon seller needs to stay healthy and avoid burnout.
You Can Focus On Growing Your Business
Outsourcing your bookkeeping tasks to a professional accountant helps you to grow your business in two ways.
First, you'll get to understand crucial aspects of your business such as sales trends, expenses, cash flow, and spending patterns. This will enable you to make smarter decisions that will skyrocket your conversions and sales on Amazon.
Secondly, outsourcing frees up your schedule to tackle the things you're good at.
Hiring a qualified accountant for Amazon bookkeeping provides you with more benefits than you'd think. When choosing an accountant, ensure they're certified and have impeccable communication skills. Choose an accountant who understands how Amazon works and someone who's conversant with bookkeeping technology.
Proper Bookkeeping Makes It Easier To Secure Loans
Banks and other financial institutions will require you to provide accurate information about your financial position when applying for a loan. Proper bookkeeping records increase your chances of securing a loan whereas inaccurate information makes it tougher to obtain a loan.
Besides, proper bookkeeping records can be helpful when the time comes to sell your Amazon business.
Benefits Of Using Bookkeeping Tools
Data Accuracy
Reliable bookkeeping tools are more accurate compared to manual entry. Once your bookkeeping system is set up, the system will not let you down. Provided the data entered in a bookkeeping tool is correct, you'll always get accurate records. If you're spending a lot of time correcting errors in your bookkeeping records, it's time you started using automated bookkeeping software.
Reduce Operational Costs
Whether you opt to do your own bookkeeping or hire an accountant, using reliable bookkeeping software will help you save money in the long run. Bookkeeping tools reduce the time required to perform bookkeeping tasks, thereby allowing you or your accountant to focus on other tasks.
With the accuracy of bookkeeping tools, you won't have to spend time correcting errors or hiring someone to audit your books.
Centralized Financial Management
A bookkeeping system centralizes all financial aspects of your Amazon business, including invoicing, payroll management, and inventory management. Having a centralized financial management system saves you time as you don't have to juggle multiple tools.
Reduces Paperwork
With an automated bookkeeping tool, you won't have to deal with paperwork. This not only promotes sustainability but also reduces time and money wasted on printing.
Some of the best Amazon bookkeeping tools you can leverage include:
Final Thoughts
As an Amazon seller, it's important to streamline your bookkeeping processes to prevent problems down the road. There are many things that can go wrong with your Amazon business if you neglect bookkeeping.
Aside from your invoicing cycle going astray, you'll start to experience payroll problems and managing expenses will become tricky.
But with proper Amazon bookkeeping, it will be easier to keep detailed records up to date, and you'll be able to make smart decisions regarding your business.
While doing your own bookkeeping can help you save money, it can be a time-consuming undertaking because you'll have to take hours sorting through all financial transactions.
Hiring an accountant with professional bookkeeping experience to help you with Amazon bookkeeping can be a good idea if you have a budget.
>> REQUEST A FREE PROPOSAL: Take 30 seconds to request a proposal and receive a customized roadmap to skyrocket your sales, beat your competition & make your brand thrive on Amazon.
If you're struggling with bookkeeping, this playbook can help you avoid mistakes and reduce costly errors. You can also check out top accounting and bookkeeping programs for Amazon sellers.
Contact us through our contact form or call us at (619) 404-3131 to get started on your Amazon success path today. Tax collection is just one of many Amazon account management services that Sunken Stone provides.
Request A Free Proposal
Are you tired of losing sales to your competition on Amazon? It's frustrating for otherwise successful brands to underperform on the leading eCommerce platform.
Sunken Stone will help you find a solution to increase your profits on Amazon. Click "Request My Proposal" below to receive a customized roadmap to beat your competition and uncover new areas of opportunity for increasing sales.
---
Frequently Asked Questions
How Do You Do Bookkeeping On Amazon?
There are three ways you can do bookkeeping on Amazon. You can do your own bookkeeping, hire an accountant to do it for you, or utilize bookkeeping tools.
Is Quickbooks Good For Amazon?
QuickBooks is a great option for Amazon. This accounting software is easy to use, safe, and gives you more control over your finances.
How Do I Record Amazon Sales In Quickbooks?
There are three ways to record Amazon sales in QuickBooks. The first option is to record cash deposits as "Sales Income" in QuickBooks Online. The second method is to download your settlement report from Amazon and create a journal entry in QuickBooks Online.
The third option is to use Amazon accounting apps to record Amazon sales data in QuickBooks.
What's The Best Bookkeeping Tool For Amazon Sellers?
There are many reliable bookkeeping tools for Amazon sellers to choose from.
The best tool depends on your needs and budget. Some of the best options to consider include, Acctivate, GoDaddy Online Bookkeeping, Fetcher, FreshBooks, QuickBooks, AccountingSuite, AccountEdge Pro, and Xero.