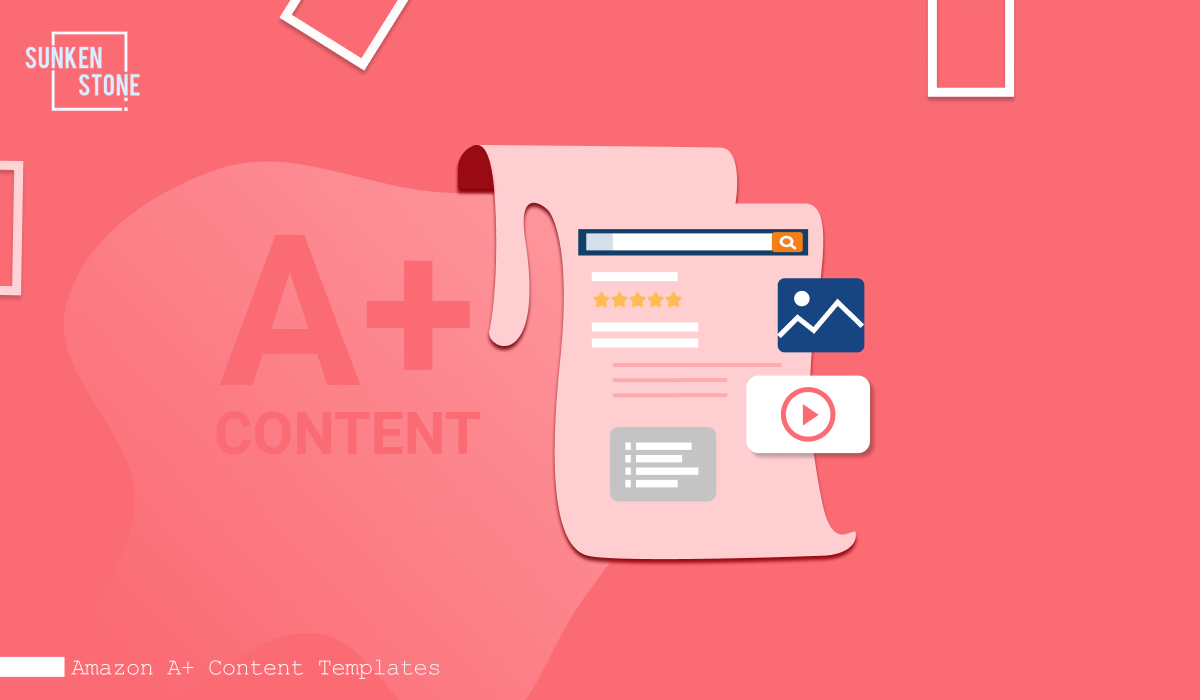 How Do Amazon A+ Content Templates Work? [Full Guide]
Amazon A+ content, formerly known as Enhanced Brand Content (EBC), is an exclusive tool that allows brand owners to showcase their product features by adding high-quality imagery, high-definition videos, comparison charts, additional product details, and sales copy, robust FAQs, and more.
Amazon A+ content offers registered brand sellers the ability to boost conversion rates, increase customer trust, and rank higher on Amazon search engine results pages. Currently, Amazon A+ is free for brand-registered sellers and vendors.
Here is an example of Amazon A+ content: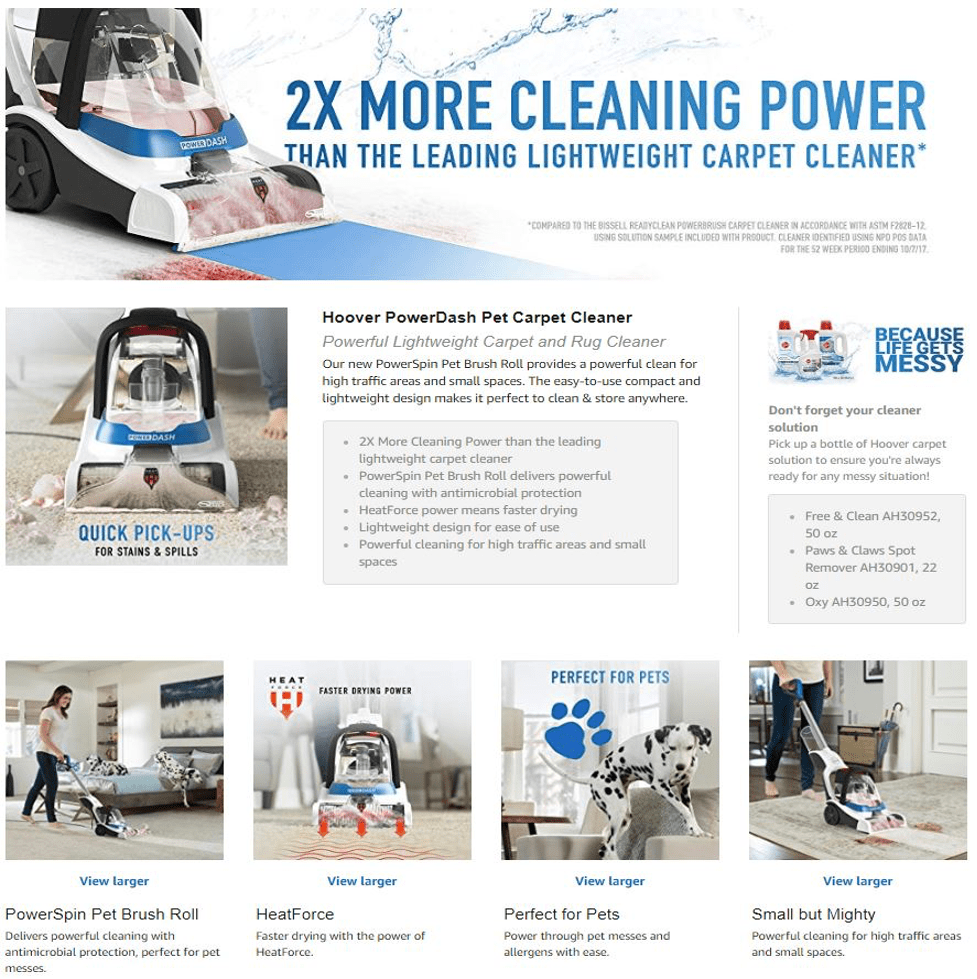 It is important to note that A+ content is only available to brand registered sellers. In Seller Central, A+ content manager is found under the advertising tab while on vendor central, it is found under the merchandising tab.
Seller Central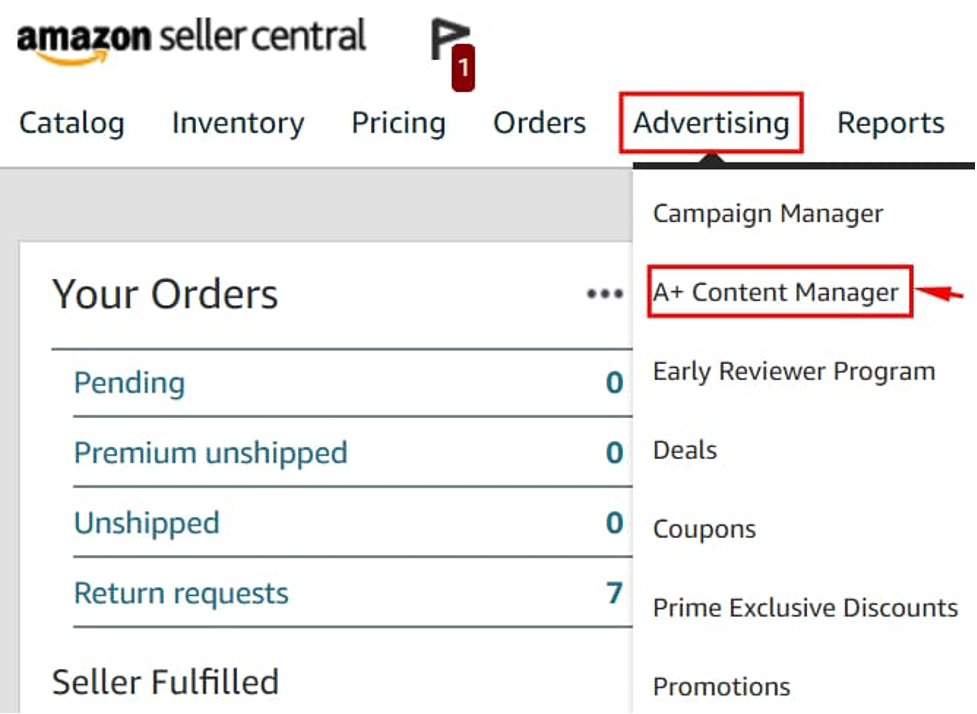 Vendor Central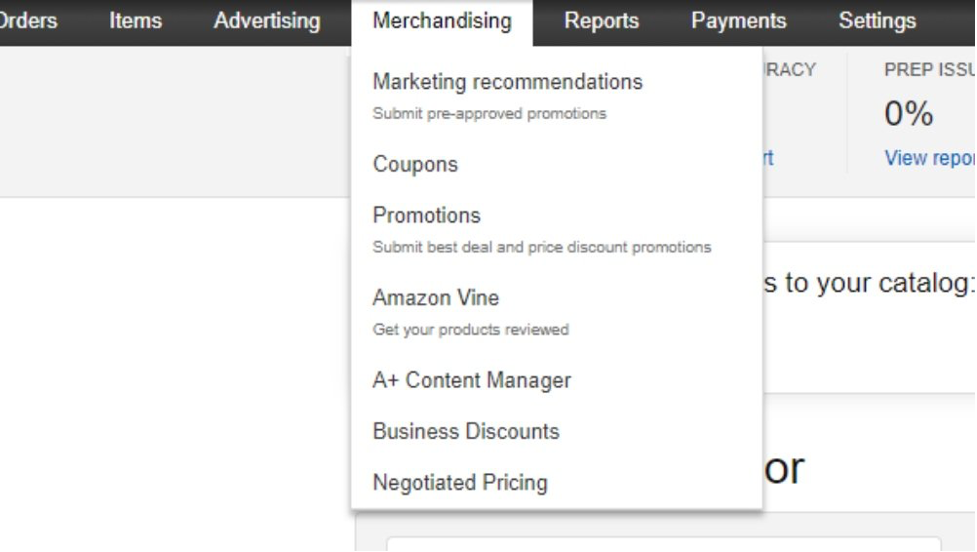 If you're new to Amazon A+ content, you'll need to familiarize yourself with how Amazon A+ content templates and modules work. It is also important that you understand the program's features and limitations to create more engaging and comprehensive product listings.
>> REQUEST A FREE PROPOSAL: Take 30 seconds to request a proposal and receive a customized roadmap to skyrocket your sales, beat your competition & make your brand thrive on Amazon.
Getting Started With A+ Content On Amazon
Below are the steps to get started with A+ content on Amazon. Refer to these steps to help make the most out of your A+ content.
Understanding Amazon A+ Content Templates
As a verified A+ brand on Amazon, you can create "content templates" using the available modules. Amazon offers standard and advanced modules, allowing vendors to choose any modules to use on their product pages. These modules provide different combinations of images and text, so you can choose what works best for you.
Using The Right A+ Modules
Amazon allows you to choose between 15 standard modules that can be applied to your templates. To create an attractive design, you must choose modules that complement each other.
Full-width image modules come with text overlay features that allow you to highlight your product's key features. The modules include a standard image with dark text overlay, light text overlay, and image header text.
Single image modules help sellers to communicate text information in a more structured manner. You can use these modules to showcase your product's specifications, bullet points, benefits, and brand information.
Multiple image modules come in handy for highlighting product features in groups using text and visuals. You should use these modules to showcase your products' most important aspects. Keep in mind the multiple-image modules should not be overused as they could become confusing.
Comparison chart modules present an effective way to compare and contrast multiple versions of a product.
Text modules provide a full-width plain text which includes product description text and standard text.
Generally, your choice of Amazon A+ content template will depend on the aspects of your products that you want to showcase.
Due to the limitations within the Amazon ecosystem, branded A+ pages can only be created in a handful of ways. To simplify the process, here's how to optimize your use of templates.
5 Steps To Effectively Use Amazon A+ Content Templates
Working within a limited scope is both a blessing and a curse. With these 5 steps, you can be sure that your Amazon A+ content templates will serve you for a long time.
Step 1: Highlight Your Product's Unique Value Proposition
The purpose of Amazon A+ content is to provide sellers with the ability to showcase the key benefits of their products in a more appealing way. You should leverage this exclusive tool to highlight your product's unique selling points.
Here are some images that show how Amazon A+ content puts the unique selling points of a product into the spotlight.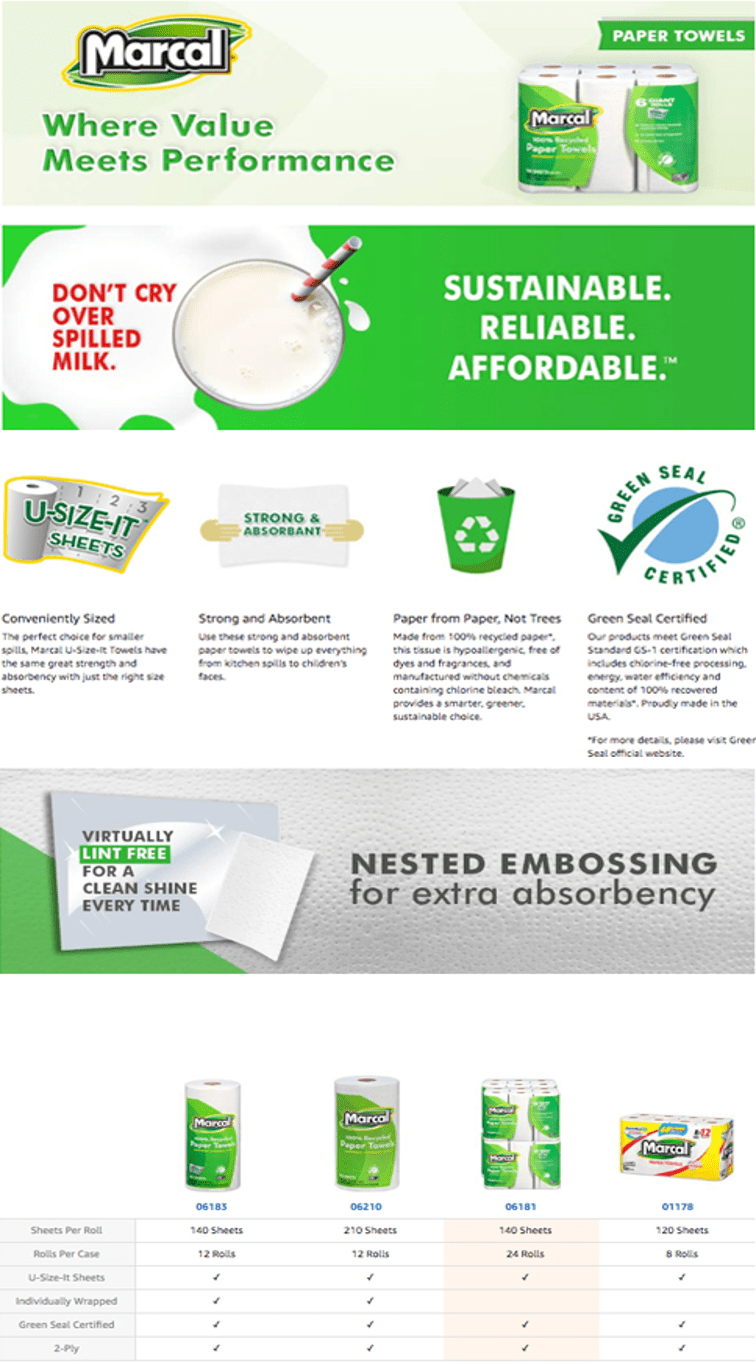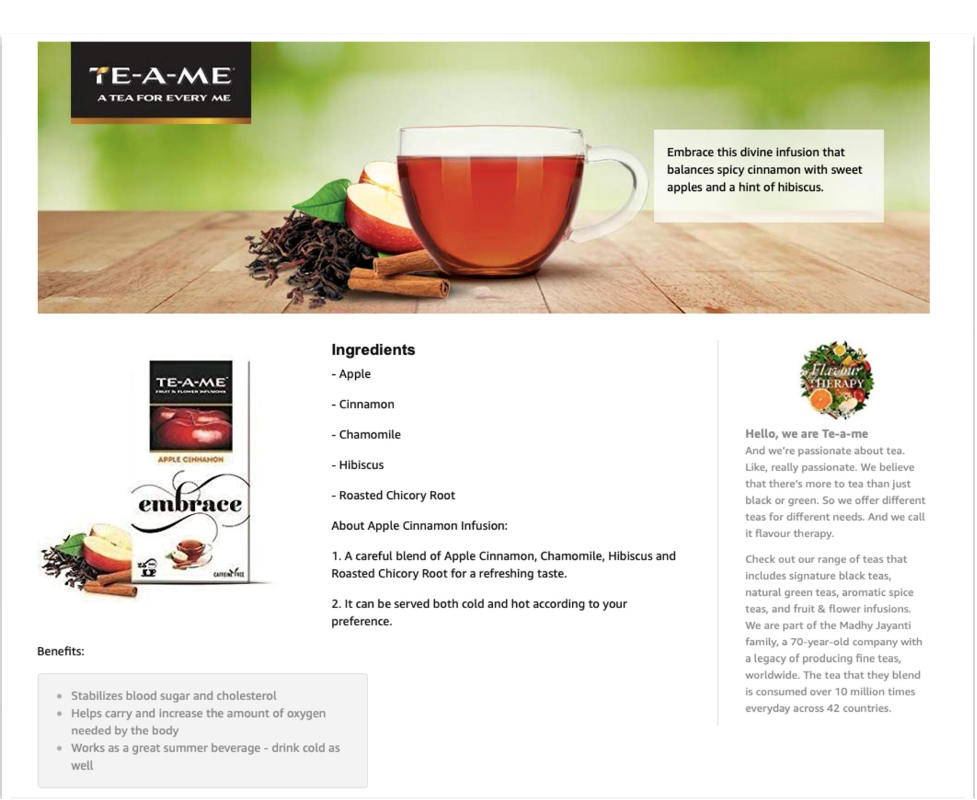 Step 2: Provide Unique & Relevant Product Information That Help To Drive Purchase Decisions
Typically, online shoppers buy products that they understand how they work and how they'll solve their pain points. That's why it is important to provide as much information as possible in your product listing. Amazon A+ content templates allow you to provide as many product details as possible to accelerate the purchasing process and limit the number of returns and negative feedback.
Step 3: Make The Information Included In Your Product Listing Easy To Consume
No shopper wants to struggle understanding complex information or reading blocks of awkward paragraphs. Avoid using unknown abbreviations and confusing language in your product listing. Keep it short and concise so that shoppers can quickly find the information that is important to them.
Below is an example of an A+ listing with information that is easy to consume: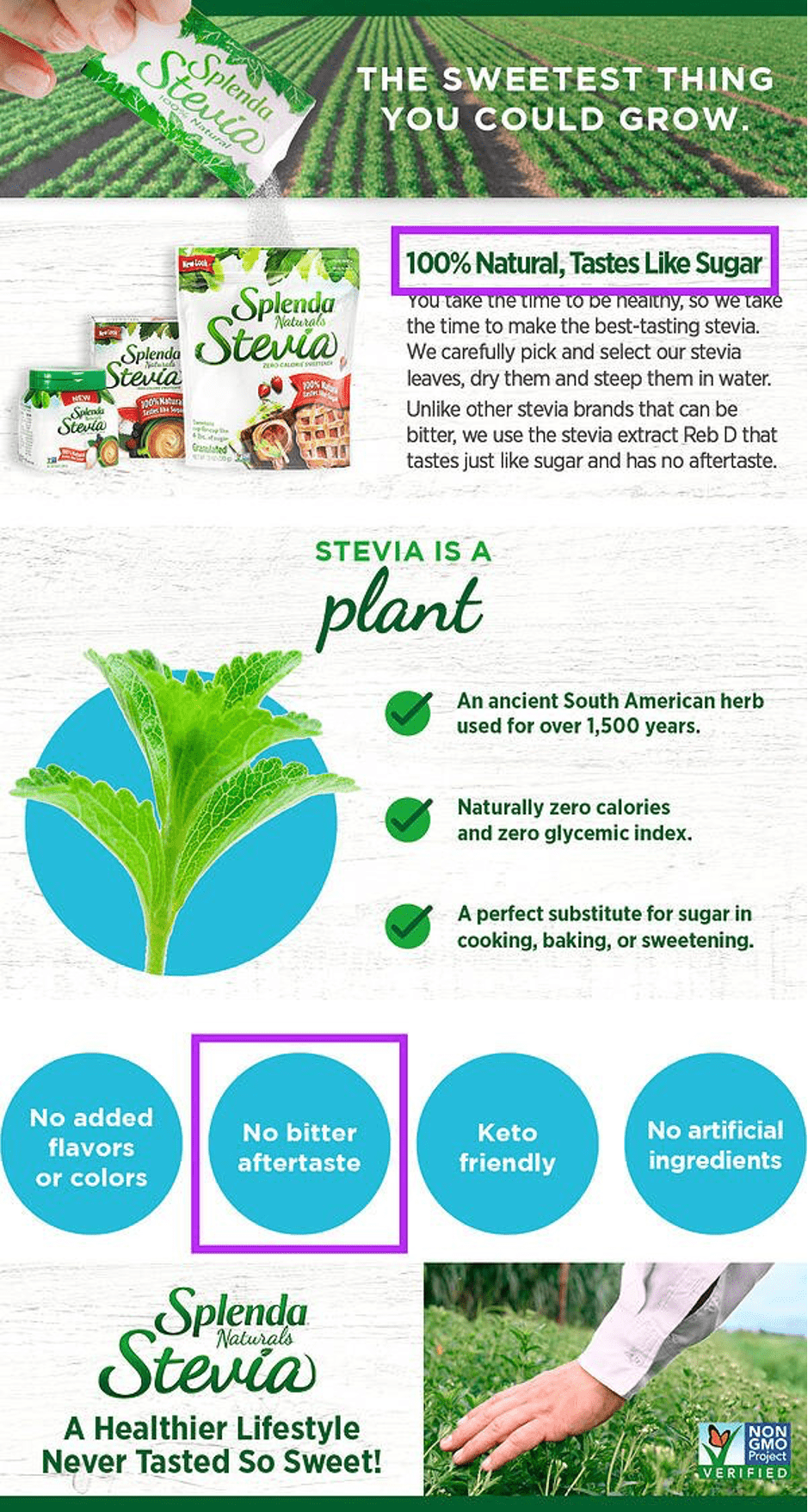 Step 4: Respond To Customer Reviews & Questions
A+ content is a powerful way to respond to customer reviews, questions, and comments in a visual and engaging way. Check your reviews and the "Customer questions & Answers" section regularly to find out what customers are asking and respond appropriately. This will give customers the impression that you care about their experience.
Step 5: Stand Out From Your Competition
With so many sellers offering the same products on Amazon, the only way you can stay ahead is by making your products stand out from your competition. Take a look at the competing products and leverage their weaknesses to show customers why your products are superior.
This is where you can utilize the comparison chart module to compare and contrast your products with your competitors' products with the aim of enticing customers. A+ content is a valuable marketing tool that every brand registered seller should leverage to increase their conversion rate and make more sales.
Amazon A+ content templates aren't offered to just anyone. They are only available to brand registered sellers and sellers who are part of certain managed selling programs.
If you've made it this far, it means that your brand is in good shape to triple sales on Amazon. The different modules provide an array of fancy tools that will help you make your product listings pop.
---
While limited in nature, A+ content templates aren't offered to just anyone. If you've made it this far, it means that your brand is in good shape to triple sales on Amazon!
Tell Your Brand Story With Amazon A+ Content Templates
Using A+ content templates isn't just a way to be more efficient with your branding efforts on Amazon—it is a way to tell your brand story in an outstanding manner. Amazon A+ content templates provide an effective way to enhance a standard Amazon listing to make it more engaging for users which can lead to higher sales.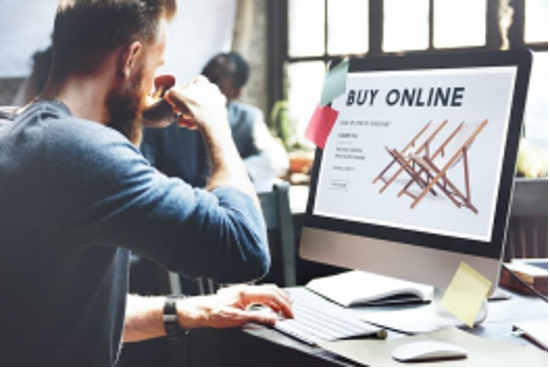 Bottom Line
If you're brand-registered with Amazon, take advantage of A+ content to draw extra attention to your products, and drive sales up. If you don't have the skills to create enticing A+ content, it's a good idea to hire an expert to do it for you.
Request A Free Proposal
Are you tired of losing sales to your competition on Amazon? It's frustrating for otherwise successful brands to underperform on the leading eCommerce platform.
Sunken Stone will help you find a solution to increase your profits on Amazon. Click "Request My Proposal" below to receive a customized roadmap to beat your competition and uncover new areas of opportunity for increasing sales.
---
Frequently Asked Questions
Who Can Use Amazon A+ Content?
This tool is available to every vendor and brand registered seller. You can add up to 15 ASINs per month for A+ content.
Is There Something I Shouldn't Put Into My A+ Content?
Amazon provides a specific list of elements that cannot be included in A+ content. These include copyright symbols, pricing, company information, customer reviews, warranties, blurry images, boastful comments, and many more.
Is Amazon A+ Content Always Mobile Friendly?
Amazon has designed A+ content to be mobile friendly so that shoppers using smartphones can have a positive experience. Amazon allows sellers to preview their content in mobile view to ensure the design looks good on mobile.
Is There A Fee For A+ Content?
Amazon doesn't charge any fee for creating A+ content. This tool is absolutely free for brand-registered sellers and vendors.
How Do I Know If My Brand Is Eligible For A+ Content Creation?
How Long Does It Take For A+ Content To Be Approved?
Amazon A+ content approval takes between hours and seven days.
Do I Have To Create A Separate A+ Design For Each Listing Variation?
Unlike in the past when you had to build A+ pages separately for each ASIN, the new A+ content manager allows sellers to create templates and assign ASINs to them.